The HEAT Is On
Words by: Sonia Akther @__sosonia
HEAT was created by a group of 6 friends with a shared love of fashion. Like many Millennial and Gen Z's, this penchant for luxury and exclusivity could include anything from Off-White to Celine to Nike x Jordans to a Jaqumas accessory. The HEAT Box offers all of this with an added element of surprise. Taking the mystery box concept and working closely with luxury brands to curate unique collections for each drop, HEAT is a gift to self we may all need…
As we all perhaps think about treating ourselves a little more often this year, the HEAT Box adds sustainability with a core value to save clothes from landfills. They are also working with influencers and gamers and the brands, side-by-side, as advertising continues to evolve.
The founder's official relaunch date was March 19th, the first official day of the UK lockdown. The story of how they managed to pull it all off from a family games room is riveting. This week also sees the launch of the FaZed Clan box— in collaboration with E-Sports. We spoke with Mario and Joe from HEAT to hear more.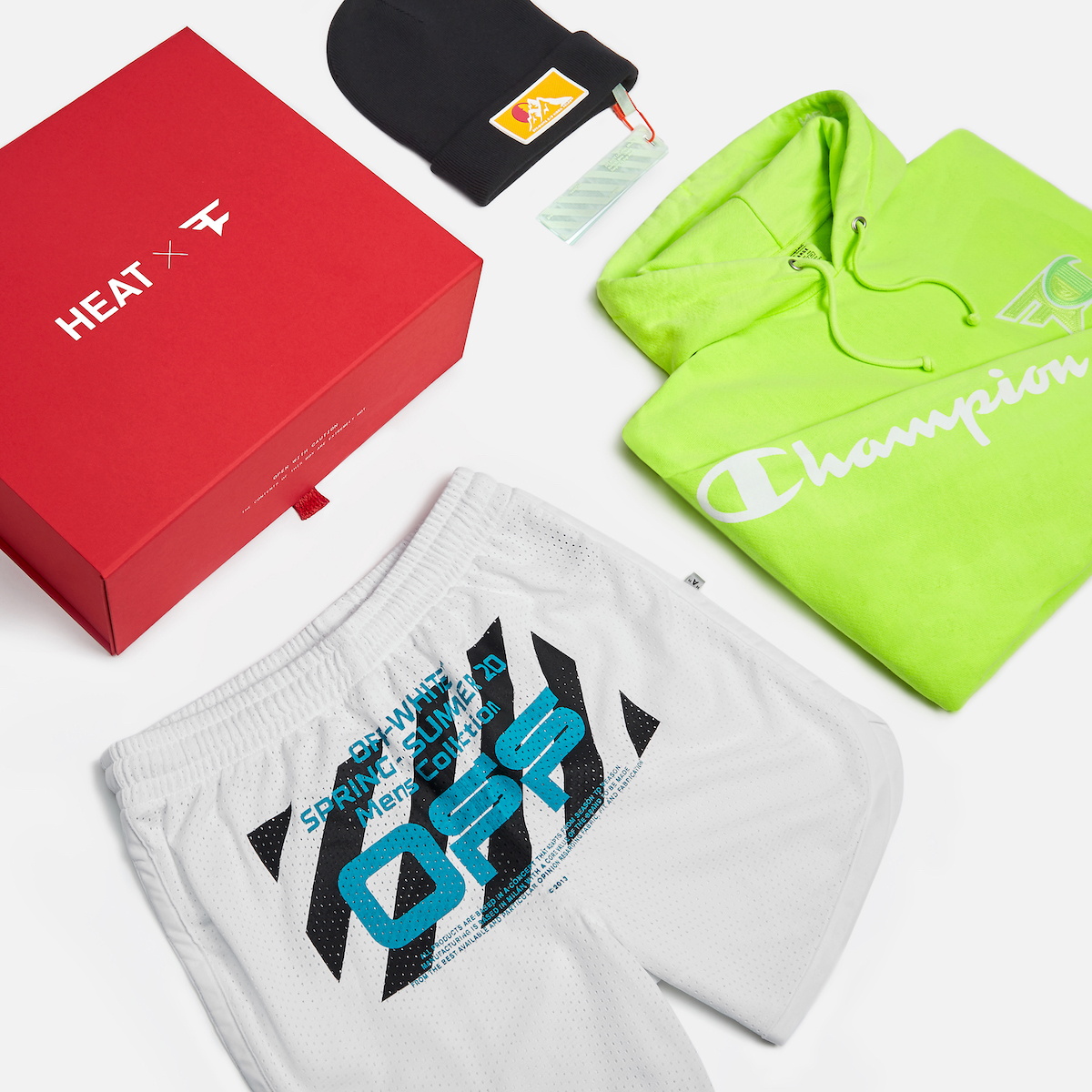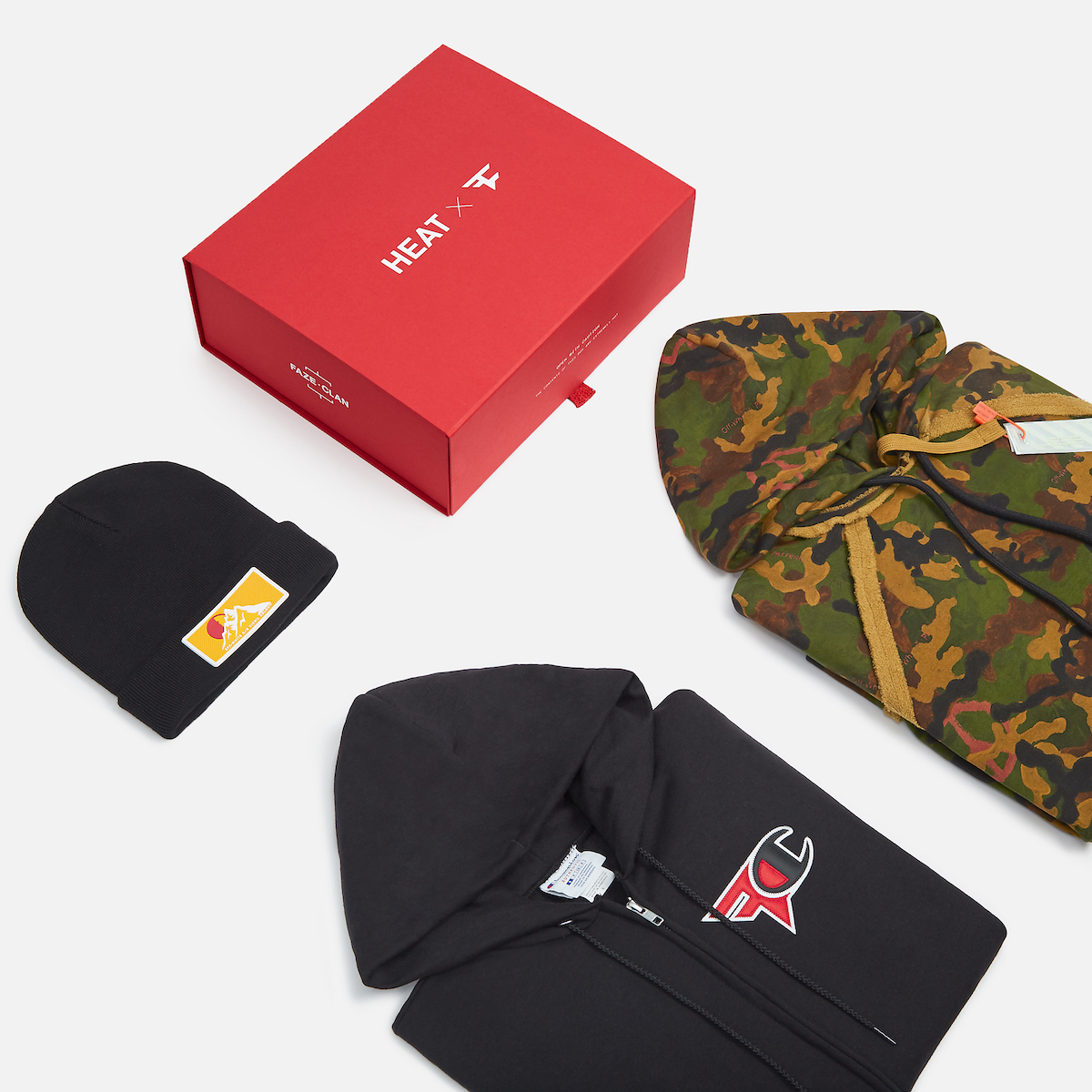 How did you get HEAT started?
It has been almost a year since we started. Myself, Mario and Steven got together around midway through October last year. We were working in different industries and knew if we pulled our experience together, with our one common interest being fashion, we could make something really cool and different that no one else was doing.
So we went for a coffee, this around the same time the 'mystery box' was just getting big on YouTube and Mario, in particular, had a lot of connections with brands and retailers throughout Europe. The reason we felt there was a grey area with 'mystery boxes' was that people don't actually know if they're going to get value for money or not. We wanted to take away that worry and create a box where you're guaranteed to get more than you spend and to create a positive relationship with the brands who don't want to put items directly into sales. What the HEAT Box gives is another channel to move stock without reducing price tags individually.
We pitched the concept to a few brands and stores who loved it and within a month we turned our concept into reality and launched on Black Friday last year. We sold over 1000 HEAT Boxes in 20 minutes online our Shopify store and reached the top 1% of Shopify Stores and got a 6% return rate to that drop.
We had originally thought we'd go live and sell a few hundred of these boxes and Simone, our other partner in Italy, would be able to handle the packing and get them all shipped out. The response was so amazing that Mario and I got straight on a flight to Italy to go help. We were there for a little over 3 weeks packing these boxes which was a bit of a task, and then we ended up flying back on Christmas Eve last year.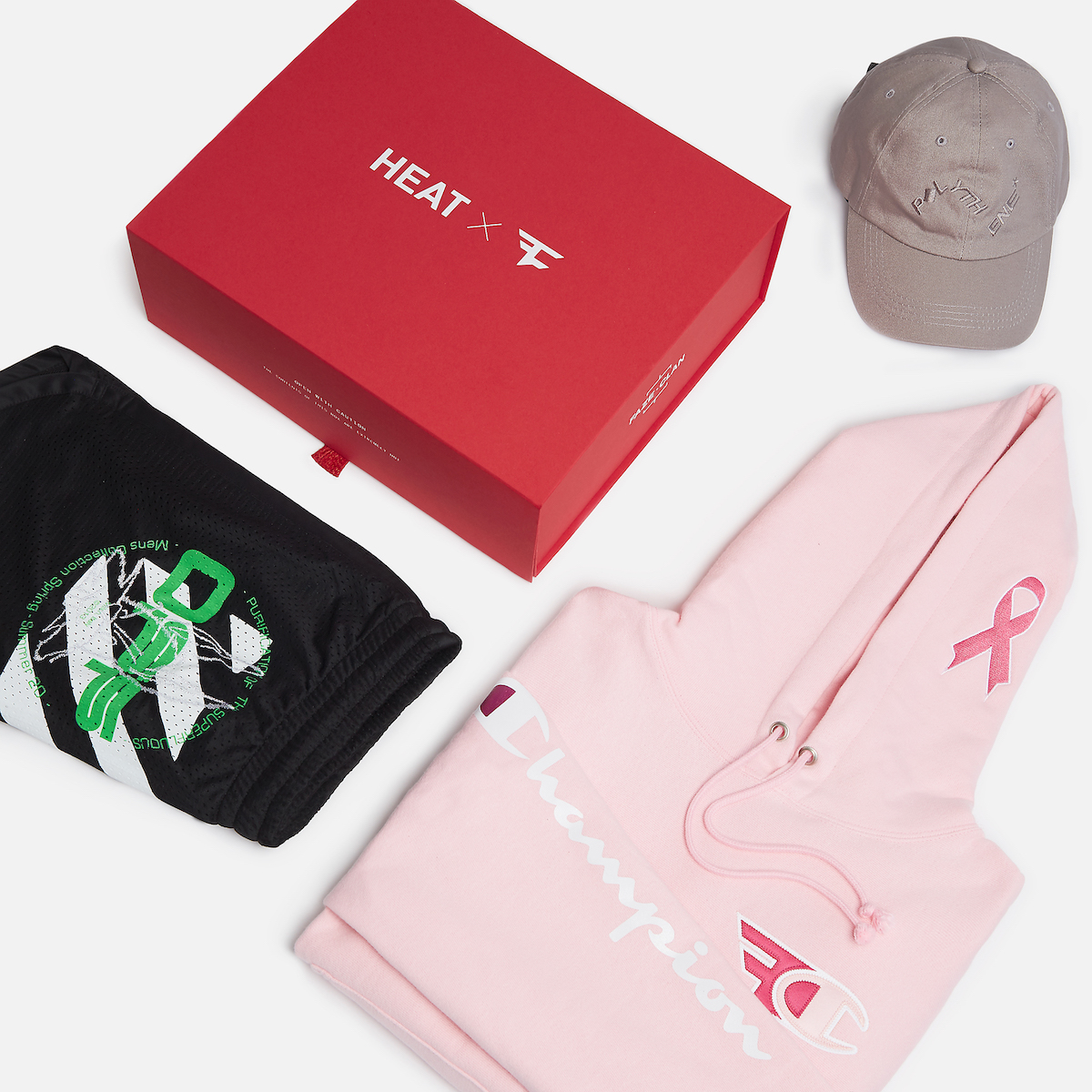 What a wonderful Christmas present!
It was and after a few days off, we got together in the New Year and made a plan. There was so much interest in the boxes we decided to raise some capital and expand and relaunch in a few months' time once we'd built a proper infrastructure around the business. We were in talks with a Private Equity company in London called Apeta and in January they decided to invest into the business. So it is a combination of a lot of our own money in the business and the private equity backing to really scale up the size of the deals we could do with the brands to get a better rate for us— and make the box better value for the customer.
We went through a relaunch process with March 19th as our big launch date in mind. We were super nervous if it would have the same effect as Black Friday. And then that was the first day of the UK lockdown. Milan was the first city to be affected by the lockdown so we had already begun bringing everything over from Milan to the UK, hoping to fulfil the orders somehow and from somewhere. We couldn't get a property in time, so we ended up having everything delivered to my parents' house in Sheffield and started fulfilling orders from an old games room.
On the 19th March, 5 pm, they announced that the UK was going into lockdown and we were launching at 8 pm. It was just me and Mario and we looked at each feeling like we might be in a bit of trouble. Everything felt so uncertain.
We launched at 8 pm and we actually did better numbers than Black Friday which is really cool! Off the back of that, we did a few more drops just to proof the concept — we sold out within 24 hours each time and were getting similar return rates.
Our market is predominantly made up of male customers who are into streetwear, but we knew we wanted to make the product available a broader range of people. It once again surpassed all expectations, we did better than we've ever done in a shorter amount of time, so we were very happy!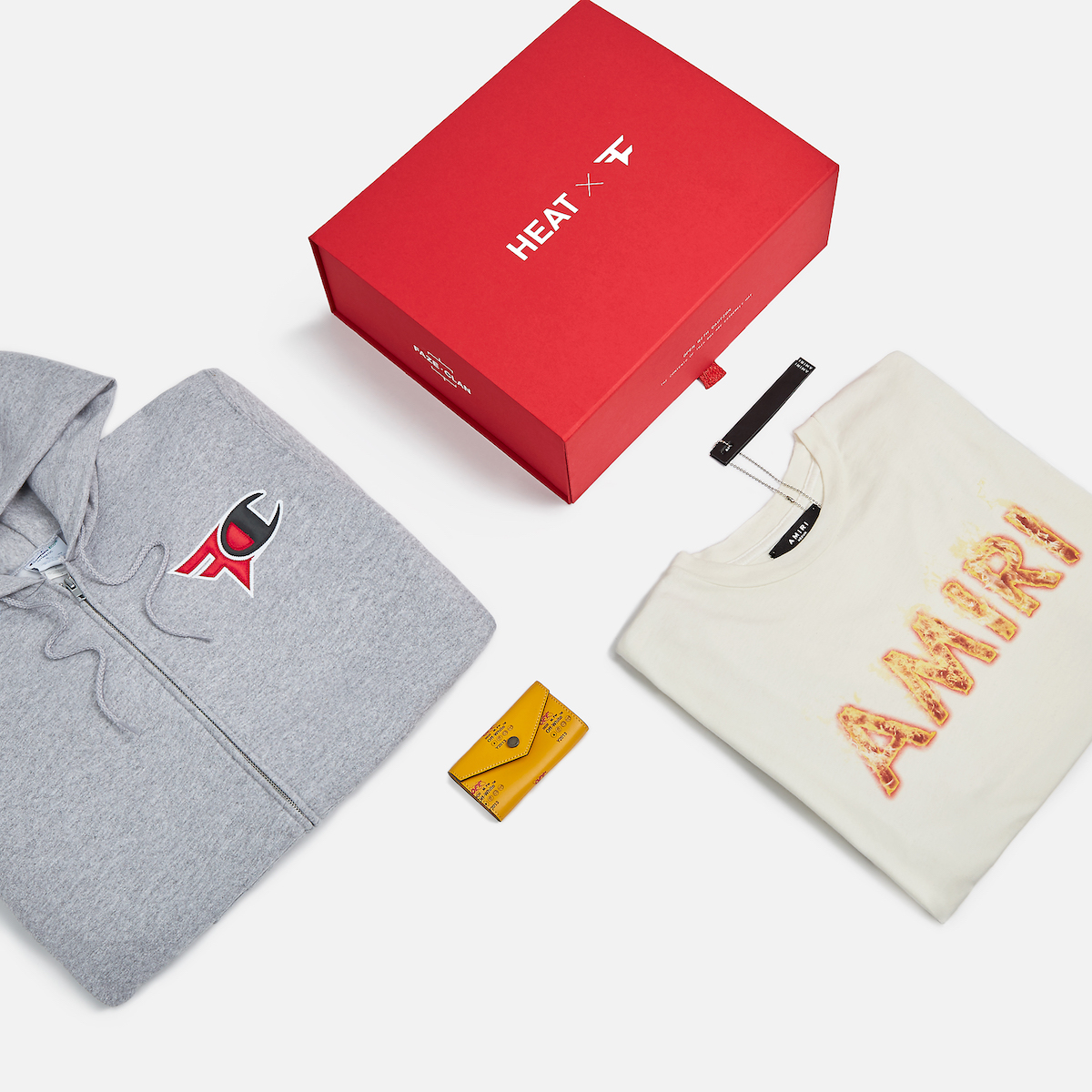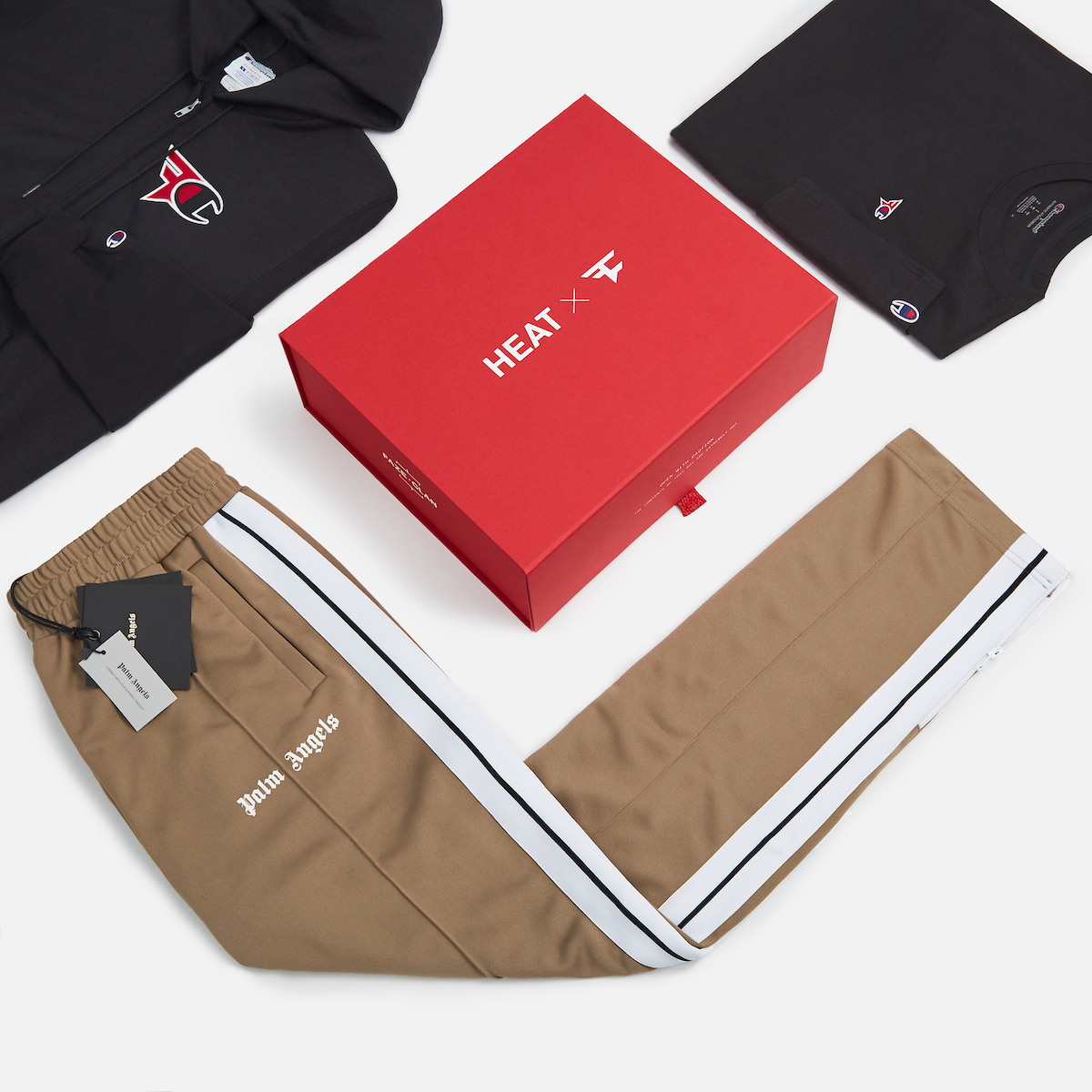 Could you tell us about the brands you are working with and why?
What's been super exciting is that when we originally started HEAT we were contacting brands and buying surplus stocks and end of season stock—we are still working with a lot of brands to do that. With some brands, we will get it before it goes into the sales.
What we did when we got back into the drawing board was to think about how we could add more value for the customers and brands— to create a circle of added value. We began by creating exclusive capsules for HEAT with brands because what we started to understand was because of our market and the Gen Z's that we have acquired want exclusivity.
Is most of your market made up of Gen Z males?
Originally it was predominately Gen Z males, maybe 90%. But we found after we were attracting more women from the Gen Z market too, and from contemporary wear as well with brands like Jacquemus.
We're working on an exclusive capsule with Haider Ackermann which is a really cool project where we've worked with them very collaboratively, looking at their most iconic silhouettes and some of their pieces that put Haydar on the map in a sense. We are working with them to create exclusive colourways for HEAT and for Luka Sabbat to almost be the cover of it.
Luka back in the day was working with Haider on the runway and wearing these pieces too—we are working together to try and bring back what some of these pieces really were.
There are so many other brands. With JW Anderson we worked on a sustainability project–instead of reissuing new pieces and producing more stock, we took a silhouette angle and used less of the fabric to create a new style.
If you could send a HEAT Box to anyone who would it be and what would be inside?
I'd have two – one in fashion and one outside, to help gage with that thinking. In fashion, I don't know if it's an obvious choice, but I'd really want to get a box out to Virgil.
There are certain brands only a niche currently knows about and it takes a while for it to develop into the mainstream. There are brands like Casablanca who I personally love; we were at the showroom a few weeks back working on a collection for HEAT. We really want to introduce people to brands they may not know about. I would love Virgil to see some of these brands too. We know he is maybe seeing some of it from following us on Instagram.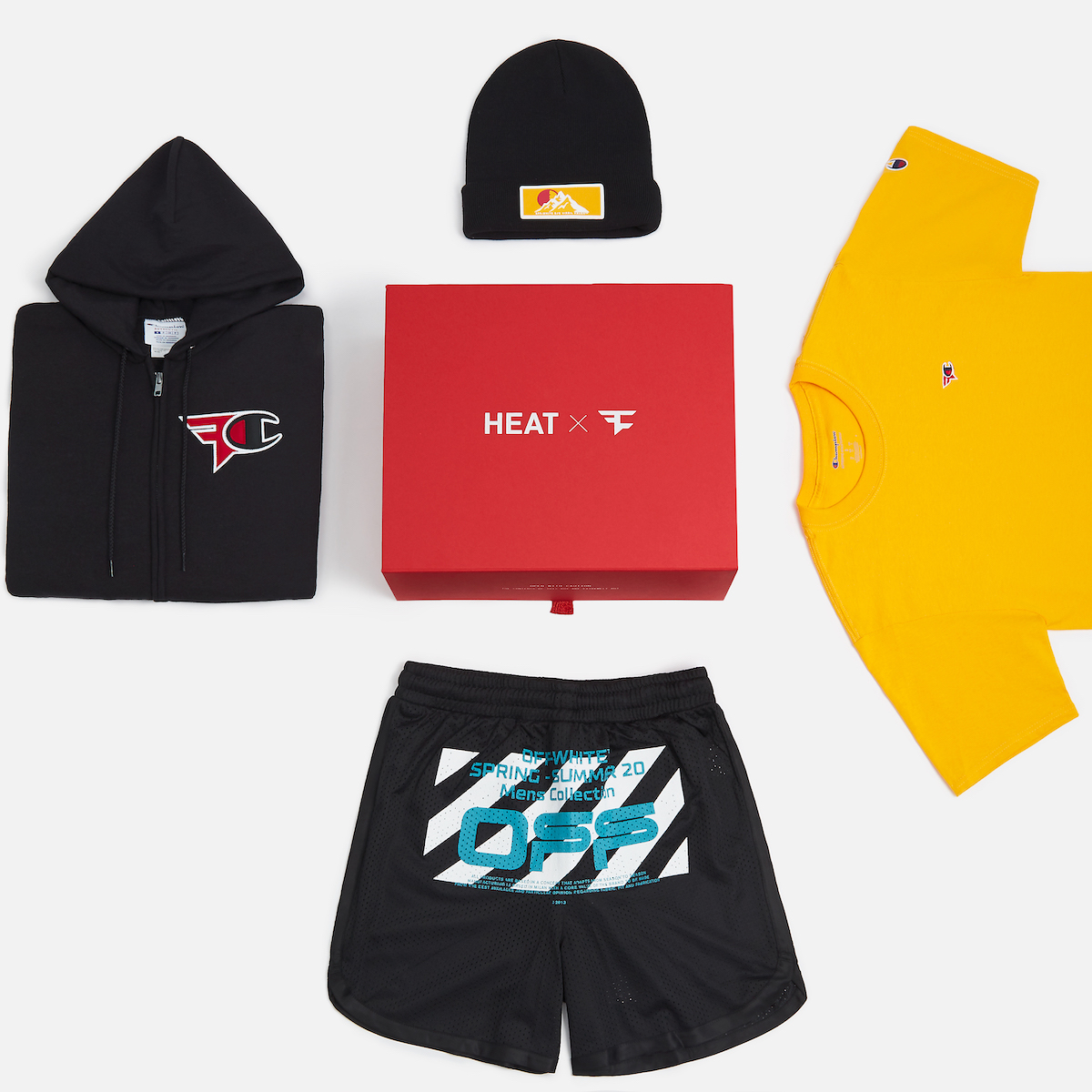 How did that moment feel? I assume a screenshot went into the group chat immediately!
Absolutely! It was almost like the official seal of approval. For the second box, I would want to send it to be someone outside of fashion and see their reaction to it all. We don't send random products because of their value; we really work to curate each box—I wouldn't say each box is a full outfit but we do put pieces that would go together. I would like to see if the box really does introduce someone new to fashion and open their eyes to a new way of seeing things. When I put something I love on I feel great. I want to share that experience with someone who may not feel that way about clothes.
For us, it's also about eventually being able to get the big brands that are currently… I don't want to say the 'largest landfillers' because we don't want to paint anyone in a bad light but we would love for those brands to believe in the product and see that this is a way that they can eliminate that side of the business, and continue getting their product out there in a positive way. The big brands being a part of the box is what I'd see as a really big achievement.
How are you working with influencers to promote the brand?
A lot of the influencers buy into the products; we send them a HEAT Box and they do an unboxing for their story.
Through Frazier @fazekay, we have a lot of connections to a lot of TikTok stars too, like Addison Rae. We have a very close relationship with Luka Sabbat, Sarah Snyder, Zach Bia; people who the brands know too, so when they are opening the HEAT Box, they are receiving products they love and want to wear. It's great for the brands and it's great for us.
We also have a Luka Sabbat Collaboration, a box made up of Luka's taste in fashion. He will choose what brands and items go into the box. We have the Haidar Ackerman Capsule Campaign which is going to launch on Singles Day predominately in Asia. We have a big launch coming up on 11th November which is Singles Day in China where people buy themselves a gift and it's bigger than Black Friday around the world twice over. With such a big luxury market and the element of surprise and luxury in the HEAT Box we are very excited.
We are working a few good female collaborations and a children's box we would like to develop for around Christmas too. These aren't all over the line just yet but we feel really positive from all-out current feedback.
Luka Sabbat, what is it about him?
What's been super exciting for us is that following the success of the streetwear box, as we were just beginning to think about the contemporary box, Luka Sabbat was the one name Joe and I both felt embodied the contemporary aesthetic. It was the first name we both said immediately. His style—the way he originated in streetwear and was also wearing brands like Celine and Haidar Ackerman.
We got to thinking, do people go through a life cycle in fashion? Do people start off in streetwear and then become a little more minimalistic and then start going into contemporary? Later down the line, we're hoping to launch a box that's more timeless and looking at brands like Loro Piana and Tom Ford. It's kind of evolving the life cycle of someone's taste—some people stay streetwear for life and that's, of course, great, I absolutely love those people, I personally go back and forth myself. We want to find and continue to work with influencers and brands who resonate with HEAT.
SHOP THE LATEST HEAT BOX VIA THEIR WEBSITE NOW.