Looking for something to raise your fashion game? If yes, then nothing could be better than getting a tattoo. The pain of getting inked is short-lived, but the intriguing artwork remains forever on your body. And the best thing about getting a permanent tattoo is that you can show it off whenever you want. And what does it take? Just Find a local tattoo artist and go for it.
At the present time, getting a tattoo on the body is a no-brainer for most of the men. Some ink is really cool to showcase your personality. Tattoos for men come in various sizes, colors, shapes, and fonts. There is an ocean full of unique ideas for tattoos.
Having a tattoo is not enough; you need to style accordingly in order to complete the look and make a strong impression. Here is an article with unique fashion tattoos for men and tips to style them.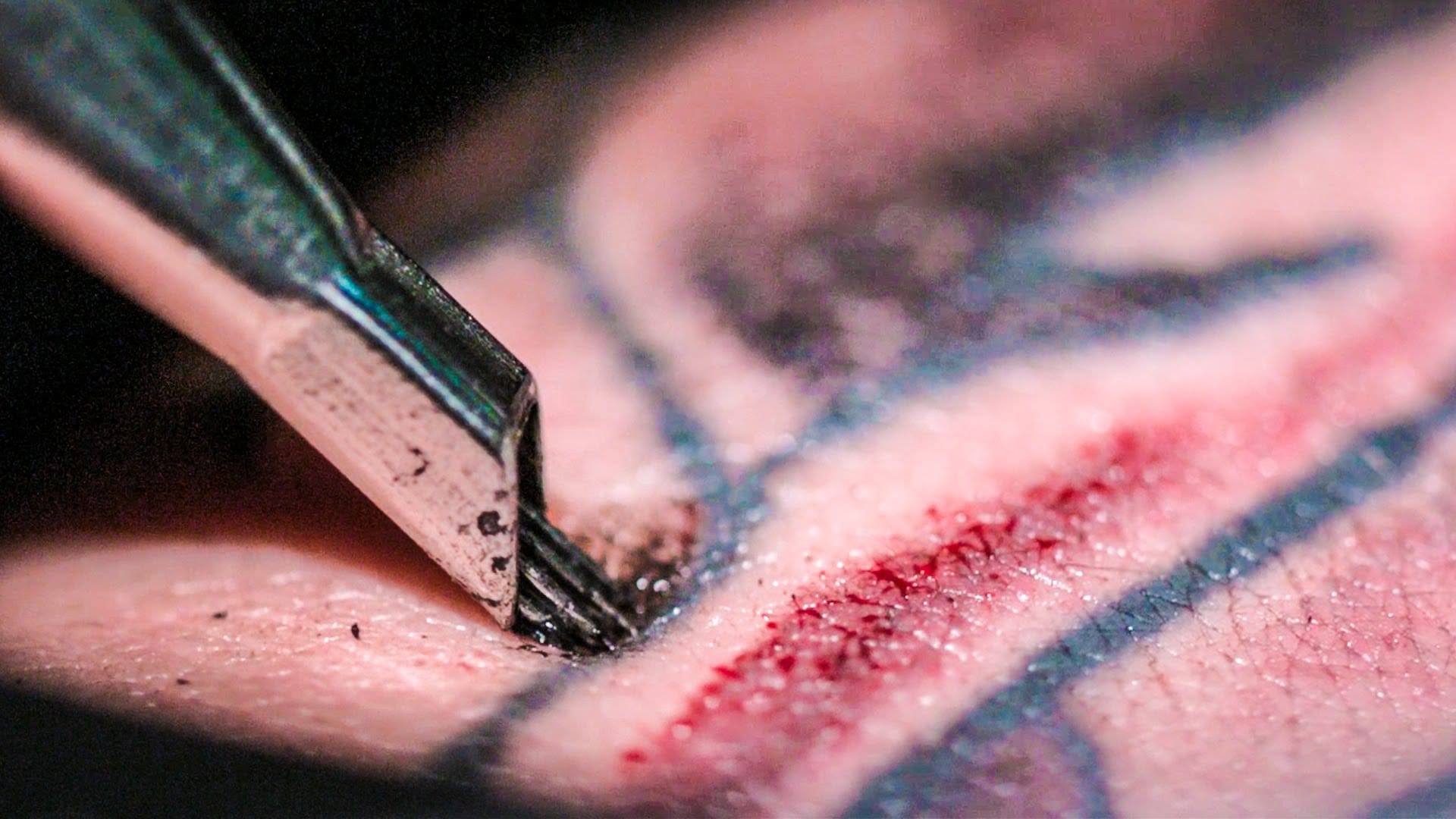 Show off with Arm Tattoos
You can get arm tattoos anywhere between the shoulder blade and before the wrist. In fact, you can also get a full sleeve tattoo. Arm tattoos are a popular choice. The best way to flaunt your upper arm tattoo is by showing them off in a subtle manner. Classic tanks or vests are perfect for showing off your arm tattoo irrespective of its location.
Pro Tip – Show off your tattoo with rolled up cardigans and shirts for a sexy look.
Raise Your Fashion Game with Neck Tattoo
Neck tattoos are one of the sexiest tattoos one can ever get. If you have a neck tattoo, you will be for sure a centre of attraction at any party. In order to flaunt your neck tattoos, wear a V-neck shirt or round neck t-shirt according to the placement of tattoos. You can also opt for a round collar or short collar shirts.
Pro Tip – Wear a cap to get some extra attention.
Make a Strong Impression with Bicep Tattoo
If you are the type of person who loves to flaunt biceps, then what could be better than a bicep tattoo? They are a perfect way to bring attention to your sculpted biceps. You do not have to do a lot to show your bicep; wear a half-sleeve fitted T-shirt and you are all set to go. The length of the T on your bicep should end exactly at your tat. Add some must-have men accessories to stand out in the crowd.
Pro Tip – In case you have small biceps or thin arms, go for a sleek tattoo to compliment your arm.
Be the Spotlight with Hand Tattoo
Hand tattoos are hard to avoid. They are best to show off and make a strong style statement. Please say no to oversized t-shirts that go beyond your fingers. Trust me; hand tattoos look best with blazers.
Pro Tip – Shaved hands and trimmed hair are perfect to complete the look.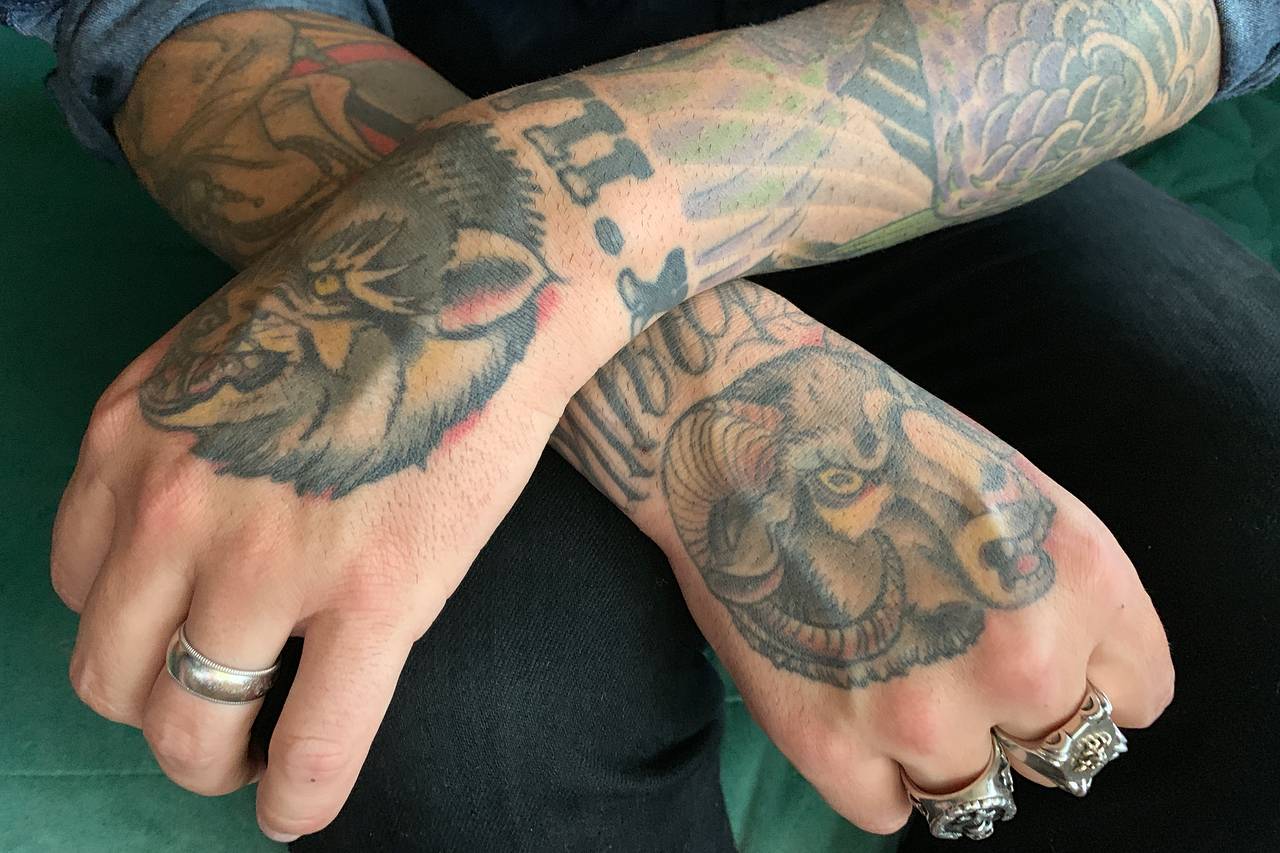 Flaunt wih Forearm Tatto
If you are looking for unique tattoo ideas for men, then forearm tattoos are the best. They add an amazing appeal to your arm and make you stand out in the crowd. The best way to show off your forearm arm tattoo is by wearing a shirt with rolled-up sleeves. Knitted sweaters with 3/4th sleeves are also an amazing choice.
Pro Tip – For some extra drama, opt for an elegant watch.
Final Thoughts
Don't fear experimenting with tattoos. Now what are you waiting for? Reach your tattoo artist to get a tattoo and raise your fashion game. Make sure to style the tattoo perfectly with some must-have men accessories to raise your fashion game.