The transformation of La Flame!
Consistently setting the bar, before hopping over it and just to reset it again, Travis Scott has been the influence to a number of your favourite artists. Although first signed by T.I's Grand Hustle imprint, it would be Kanye West's co-sign that would send Scott on a trajectory that would eventually see him land a number one album, as well as becoming one of the most influential figures in fashion today, with an array of endorsements, merch which flies off the shelves in a matter of minutes, and a sneaker collaboration with the Swoosh.
When Travis Scott first made his debut with his Owl Pharaoh mixtape back in the summer of 2013, no one could have guessed then what kind of megastar and fashion icon the Houston born rapper would morph into. Several years later, La Flame is a bonafide superstar with a catalogue of hits. One with a keen fashion sense that's seen him not only set trends but parley those trends into big cheques as he aligns himself with some of the most revered fashion elites in the scene.
Now with a proven history of style, we take a look at the evolution of Travis Scott's Style.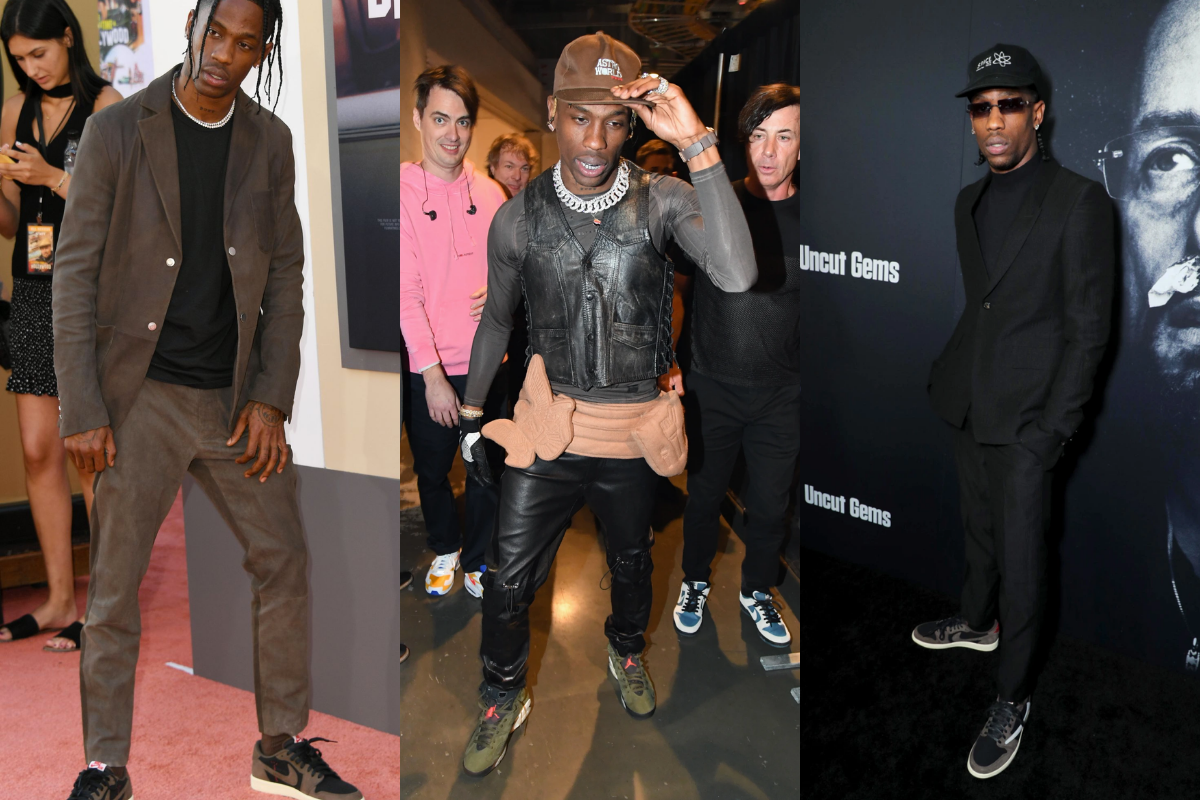 2013 – 2015
Known as much for his style as for his music, when he first entered the game, Travis Scott's fits matched his energetic persona.
Before he would venture into the world of luxury fashion, Scott's early looks consisted of throwback Vans,  Air Jordans, valuable Supreme, Stone Island, Thrasher pieces, cargo-pants and of course a plethora of hoodies. A mix of hip-hop and punk rock, the would-be superstar, stayed with a flannel shirt and a pair of distressed jeans – a style that would eventually have fans mistaking him for A$AP Mob frontman, A$AP Rocky, subsequently leading to their brief beef.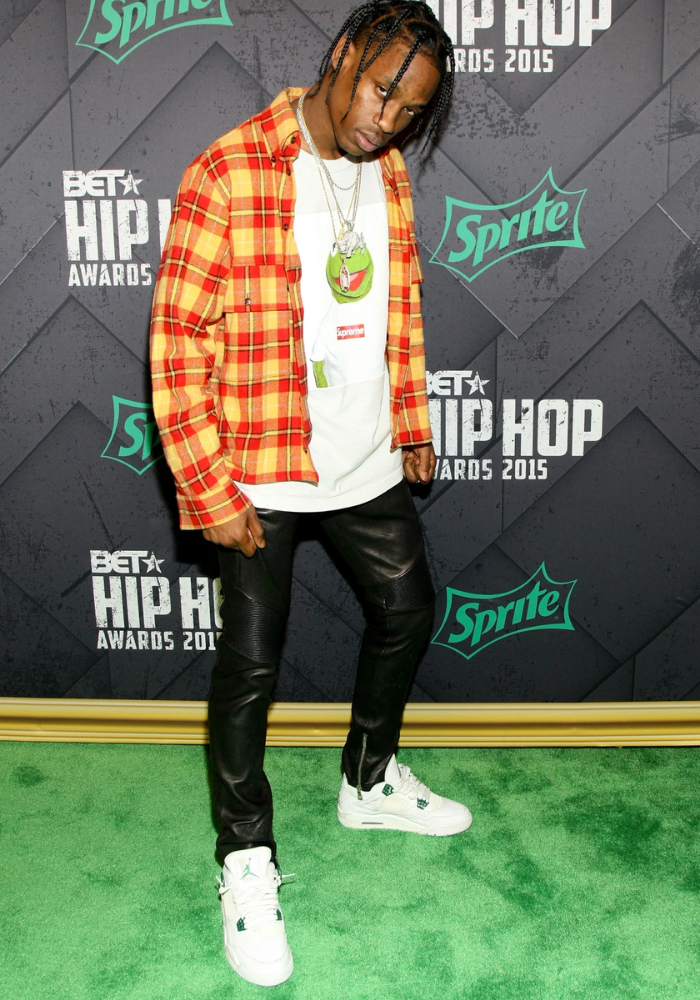 PHOTO CREDIT: Getty/Bennett Raglin/BET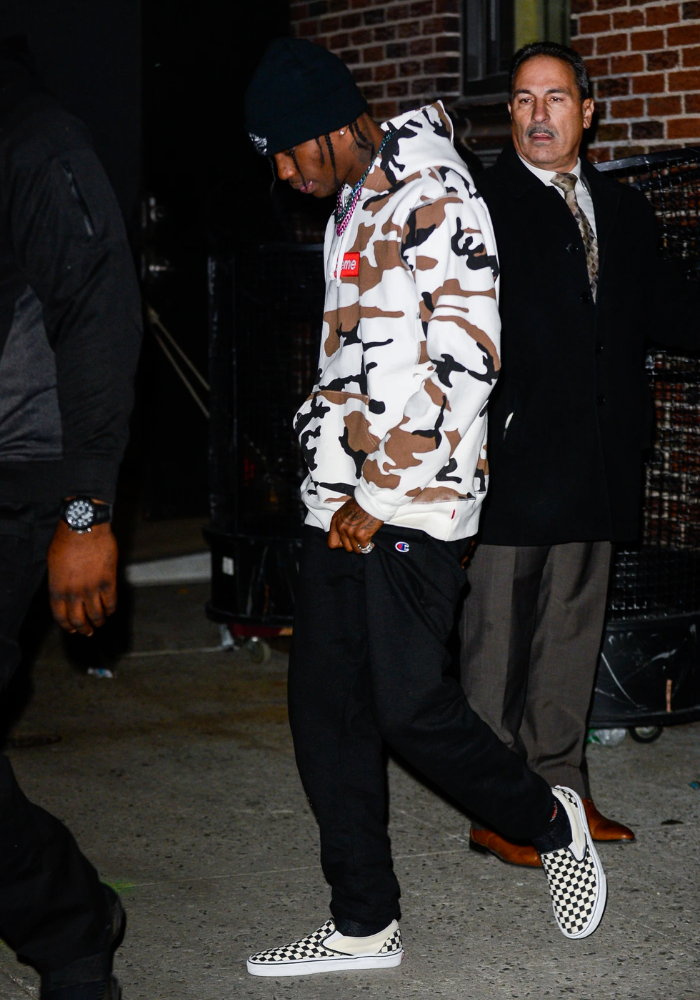 PHOTO CREDIT: Getty/Ray Tamarra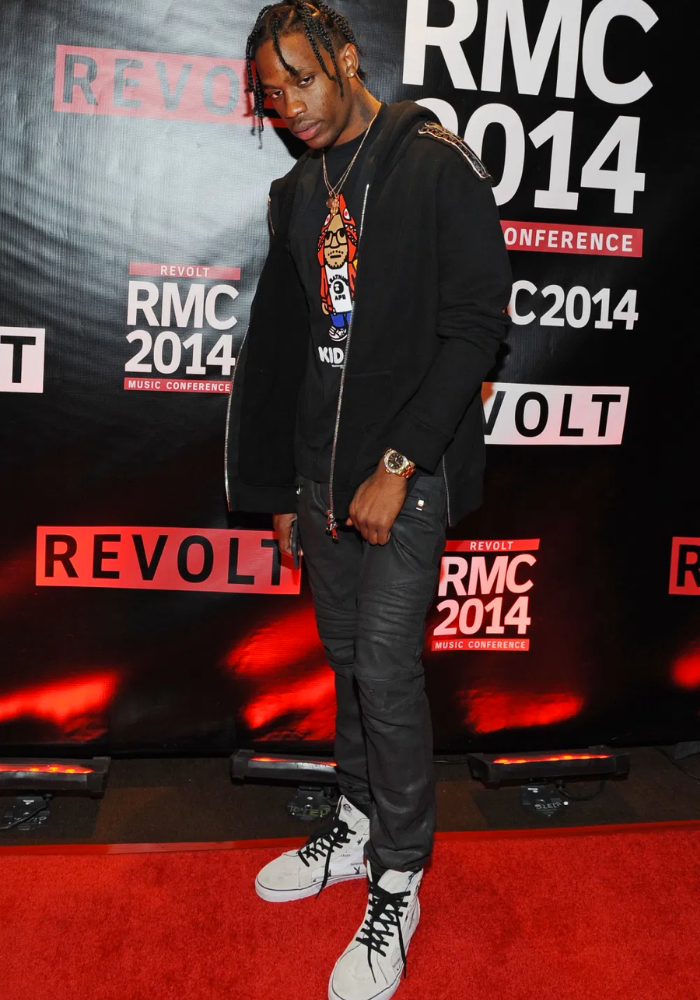 PHOTO CREDIT: Jeff Daly/Invision/AP/Shutterstock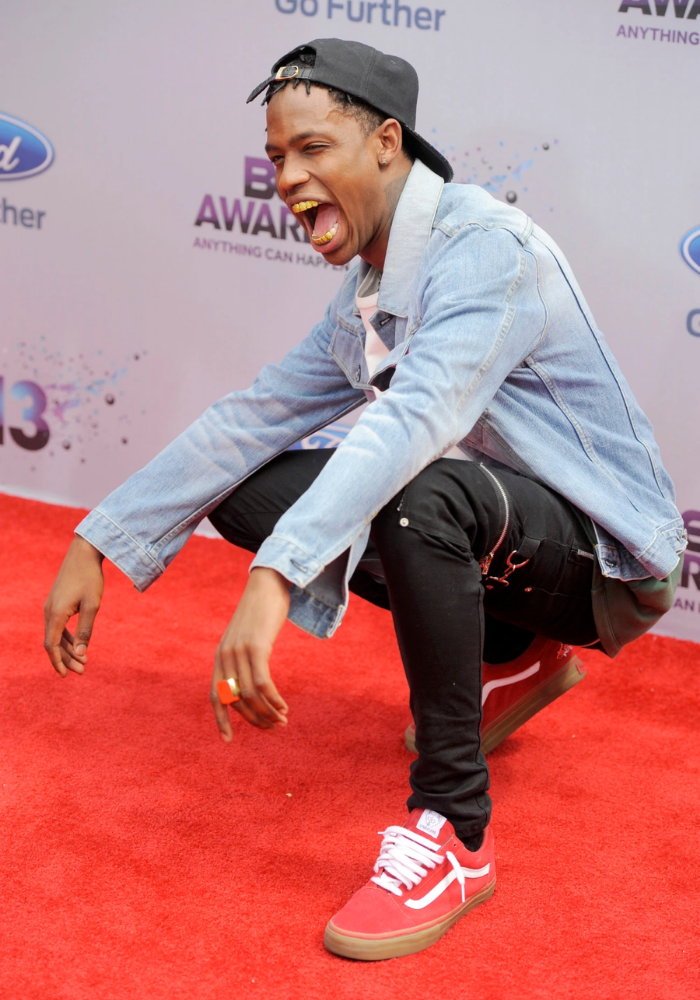 PHOTO CREDIT: Chris Pizzello/Invision/AP/Shutterstock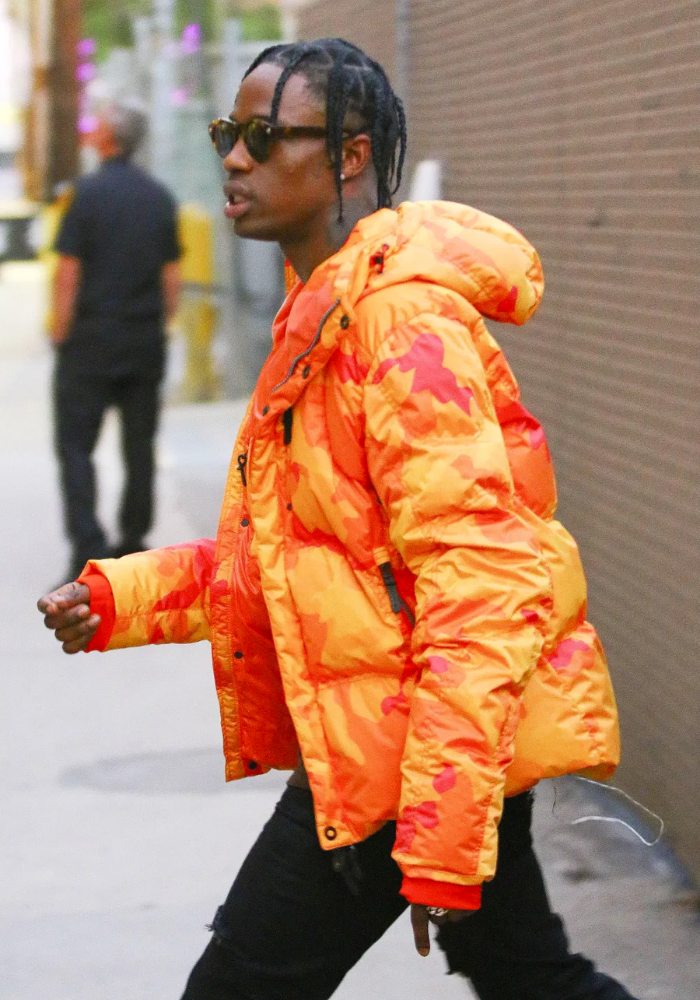 PHOTO CREDIT: Broadimage/Shutterstock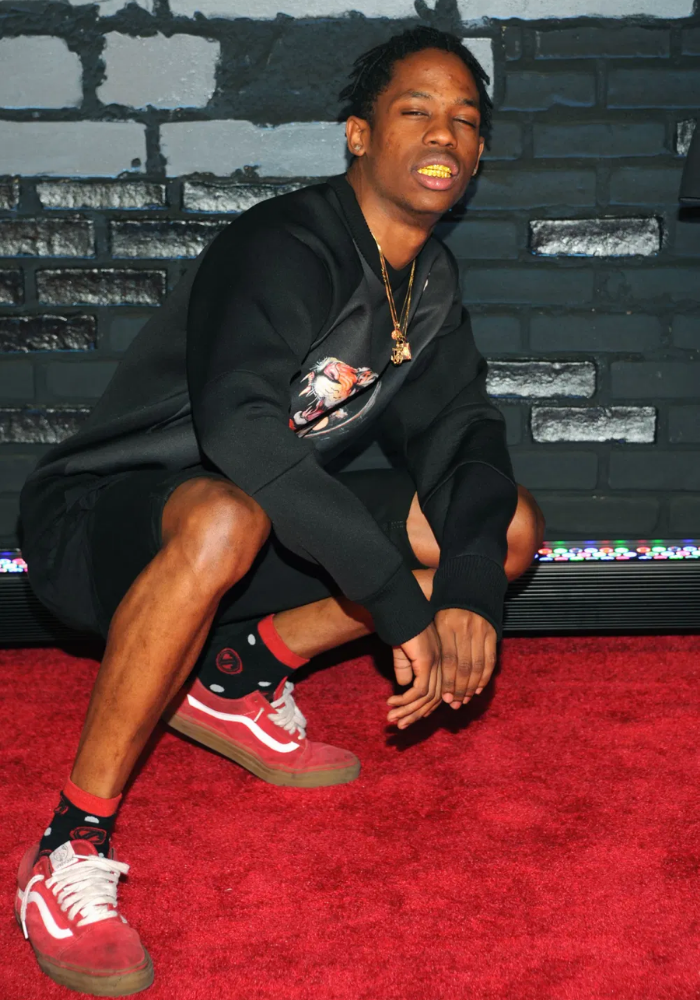 PHOTO CREDIT: Evan Agostini/Invision/AP/Shutterstock
2016 – 2018
A cosign from the one, and only Kanye West would see Scott be as experimental with his style as he is with his music. The Houston native's style would make tremendous leaps during this period, as he would begin to blend sportswear references with the luxury aesthetics of Parisian fashion houses like Louis Vuitton and Dior Homme. Following his 2015 song "High Fashion," Scott would cement his love for luxury designs as he would join Riccardo Tisci's, then Creative Director of Givenchy, #LoveGang!
During this time, La Flame would begin setting trends of his own. The rapper is credited with bringing back vintage rock band t-shirts, camo cargos. Still, he would elevate his quintessential streetwear looks with luxury fashion items such as a Louis Vuitton briefcase which he cased to the fashion houses Paris Fashion Week show.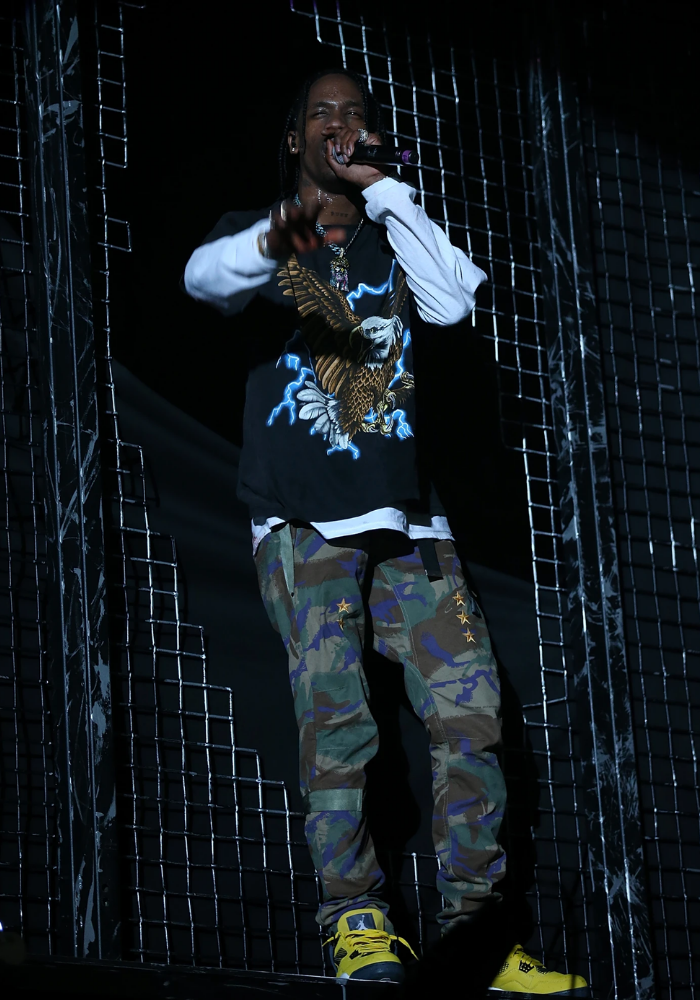 PHOTO CREDIT:Getty/Phillip Faraone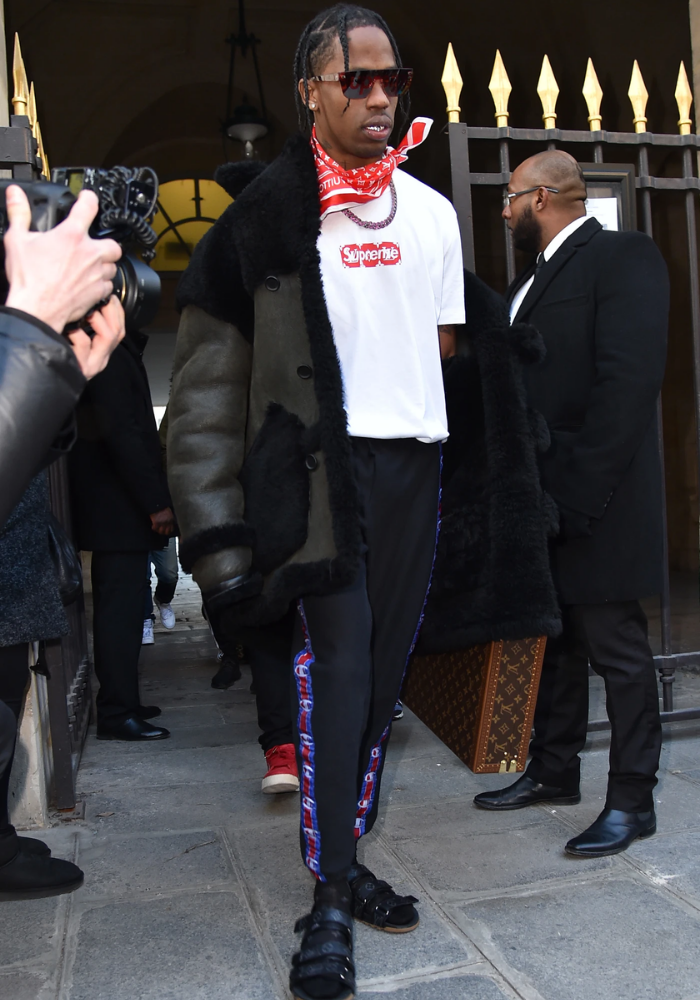 PHOTO CREDIT: Getty/Jacopo Raule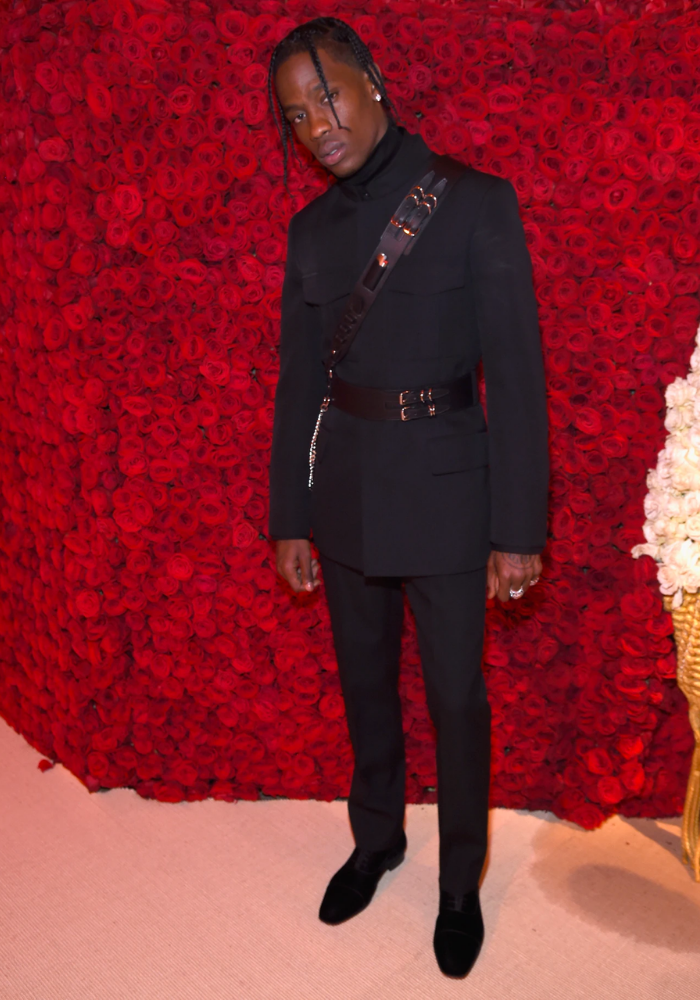 PHOTO CREDIT: Getty/Kevin Mazur/MG18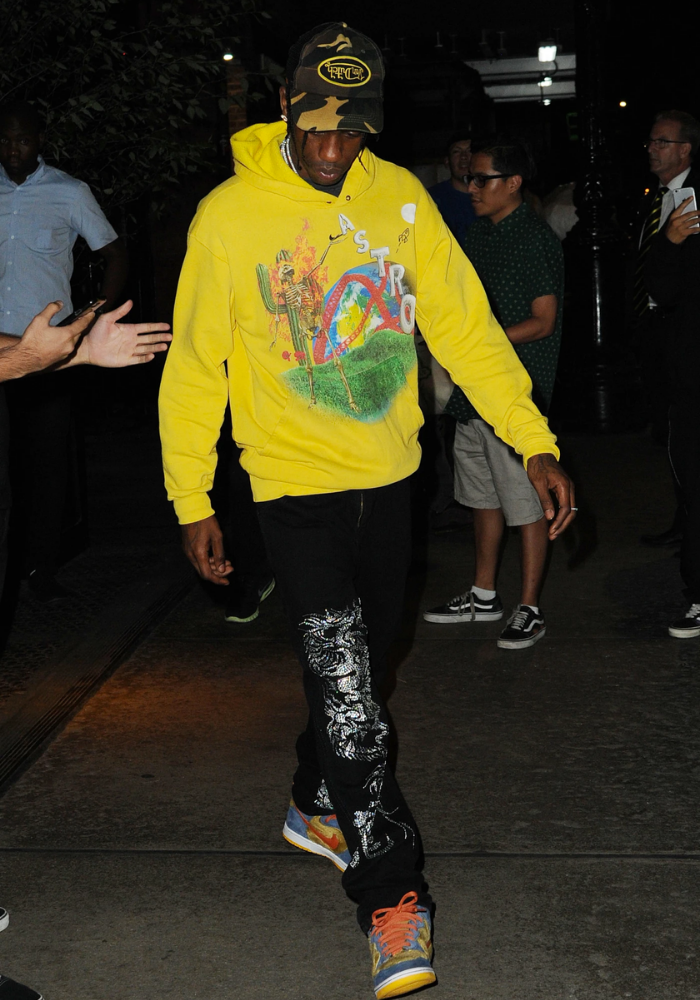 PHOTO CREDIT: Getty/Josiah Kamau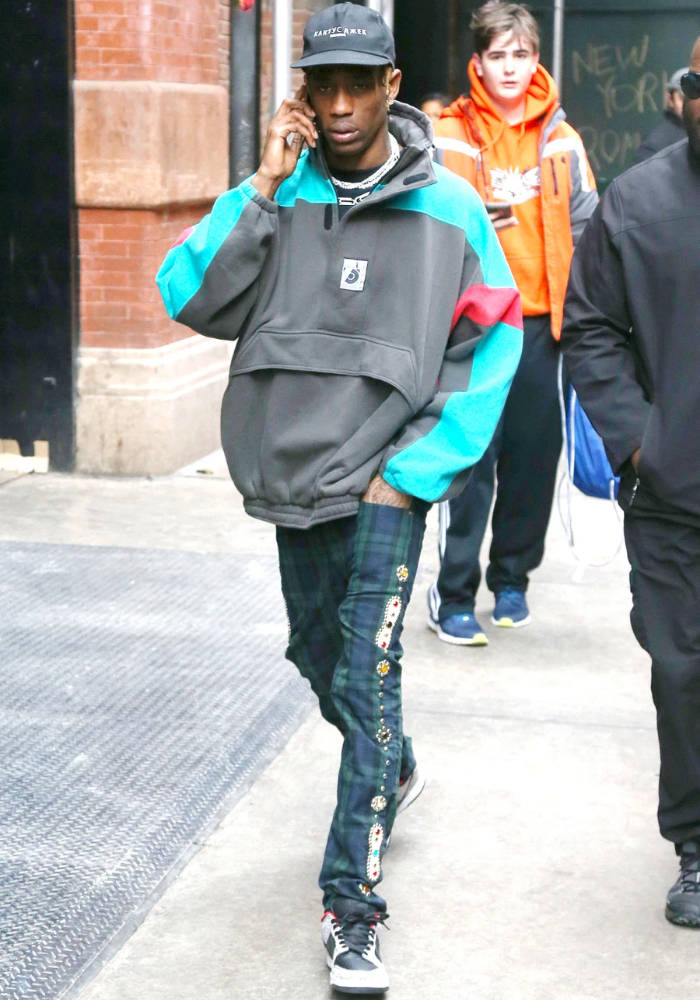 PHOTO CREDIT: Broadimage/Shutterstock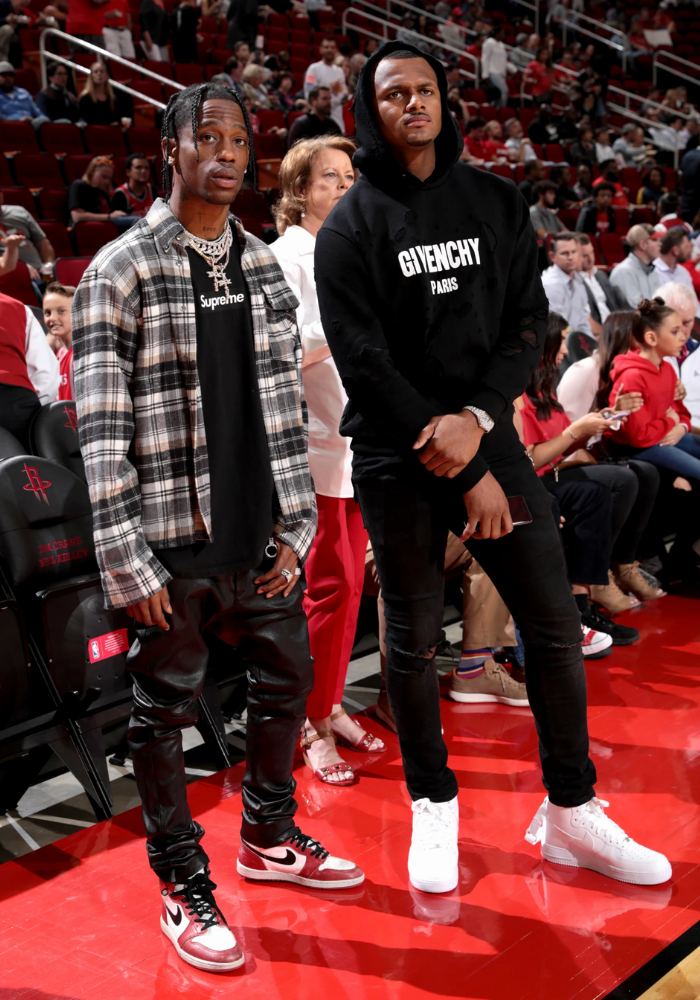 PHOTO CREDIT: Getty/Troy Fields
2019 – Beyond
Now cemented in his position within Hip-Hop culture, Scott, who like many others who wore endless amounts of Supreme early in his career, now counts himself amongst hip hop's most stylish rappers, adding official collaborations with Helmut Lang, Maharishi and Dior Homme to his list of achievements. Personally credited with bringing back Nike SB Dunks and vintage t-shirts, Scott's personal style has always been part of his magic. Ever veering away from what's trendy, the Houston Native boasts an authentic style that blends Parisian high fashion with 2000s references and of course, his own merch.
PHOTO CREDIT: Getty/Kevin Mazur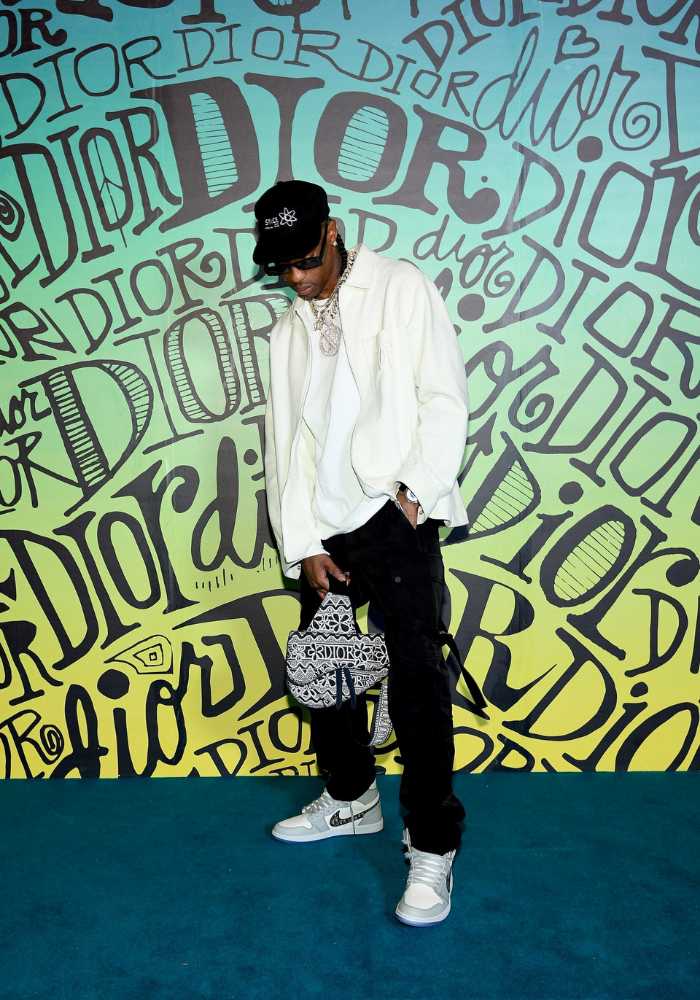 PHOTO CREDIT: Getty Images / Dimitrios Kambouris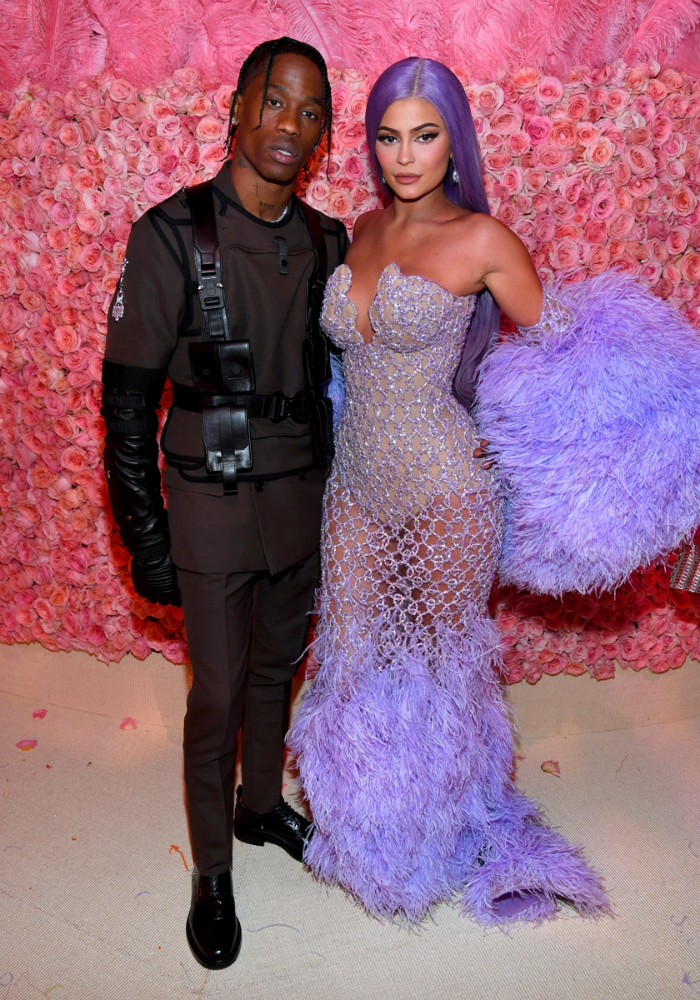 PHOTO CREDIT: Getty/Kevin Mazur/MG19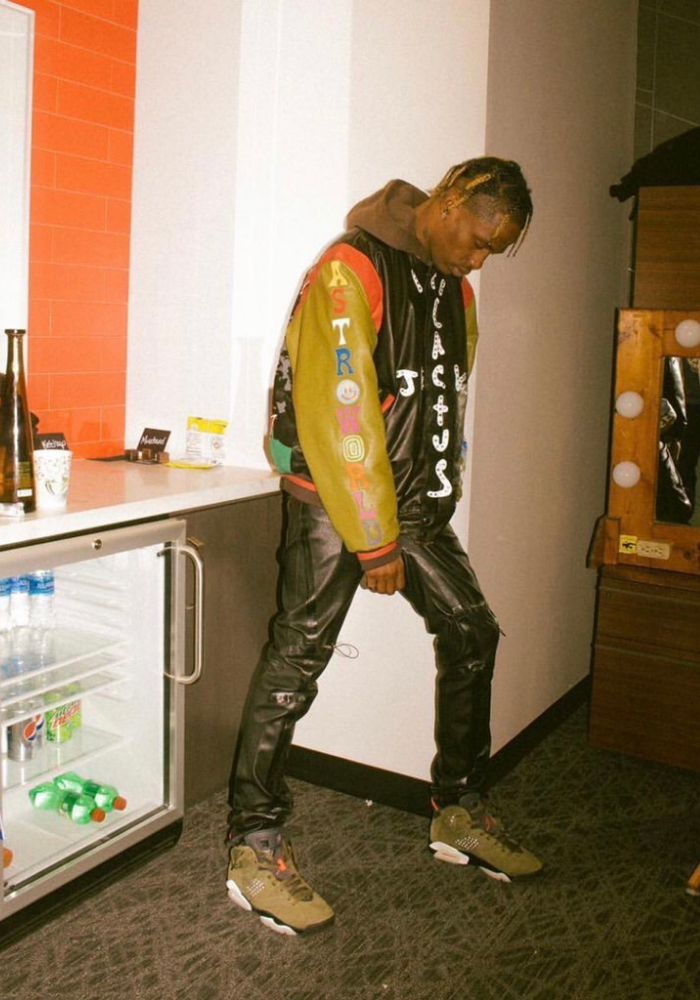 PHOTO CREDIT: @travisscott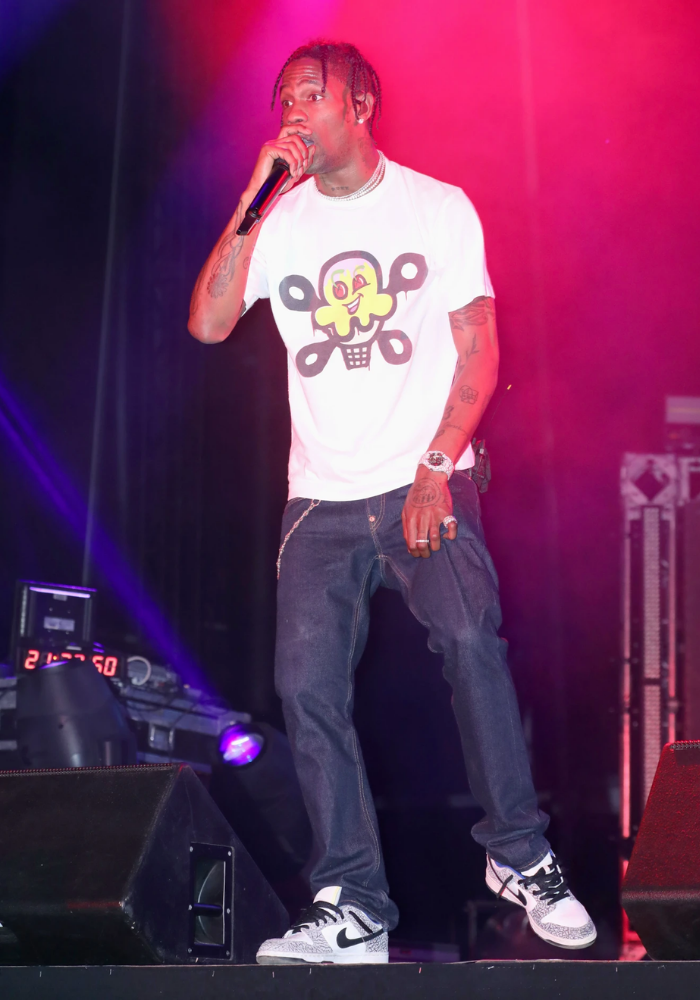 PHOTO CREDIT: Getty/Brian Ach

PHOTO CREDIT: Eric Charbonneau/Shutterstock