Brushstroke effect.
Crafted from Homme Plissé Issey Miyake's signature pleated fabric, this technical cardigan is a bold statement piece that will bring colour to any outfit.
Featuring an abstract print that resembles brushstrokes on the front and back of the cardigan, which incorporates blue, yellow and red tones amongst more, the sleeves are left black. With drop shoulders and a  loose fit, this piece is a more casual and experimental take on a cardigan.
Are you going to PAUSE or Skip on this Homme Plissé Issey Miyake Cardigan? Let us know and shop using the link below.
SHOP Homme Plissé Issey Miyake Cardigan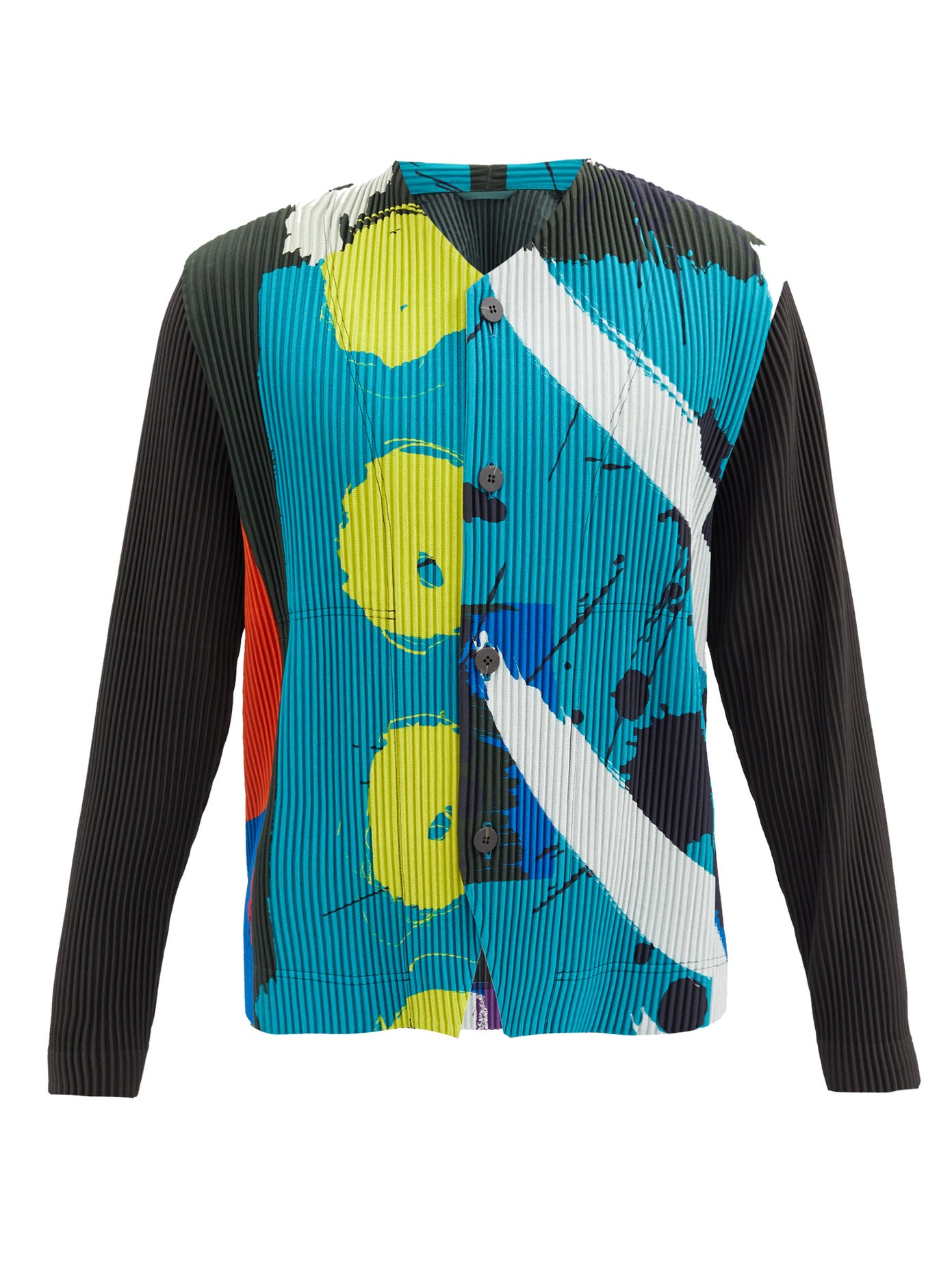 PHOTO CREDIT: Matchesfashion