"Be who you're meant to be."
Blending distinctly Italian handcrafting techniques with a modern philosophy of experimentation, PRYZM is the new luxury eyewear brand that's poised to set new levels when it comes to exclusive personalised experiences.
With their clinical knowledge as well as understanding of what people look for in style, the exclusive eyewear brand that's founded by industry experts Bhavi and Mishaal, draws inspiration from Fashion, focusing on the embodiment of personality and individuality to create a bespoke service that provides an extensive choice of  frame styles, frame colours, and selection of special tints that can be complete with a personalised frame case.
On a mission to offer a new type of eyewear experience, while encoring their patrons to"be who you're meant to be," the brand's array of frames is inspired by the refractive feature of an optical prism block, which breaks up white light into a spectrum of different colours, representing how each person can create their own individual frame to bring their personality to life.
Speaking on their luxury spectacle frames, founders Bhavi and Mishaal said, "we have both been wearing glasses from a very young age and we have always found it incredibly difficult to find a style of spectacle frames that suit us. If or when we do, it's usually not in the colour of our choice. We decided to create something which offers customers numerous options rather than limited choices."
Offering a unique take on luxury frames, with PRYZM Eyewear each finished creation is an art object unto itself — as pleasing to the hand as it is to the eye.
CLICK HERE TO SHOP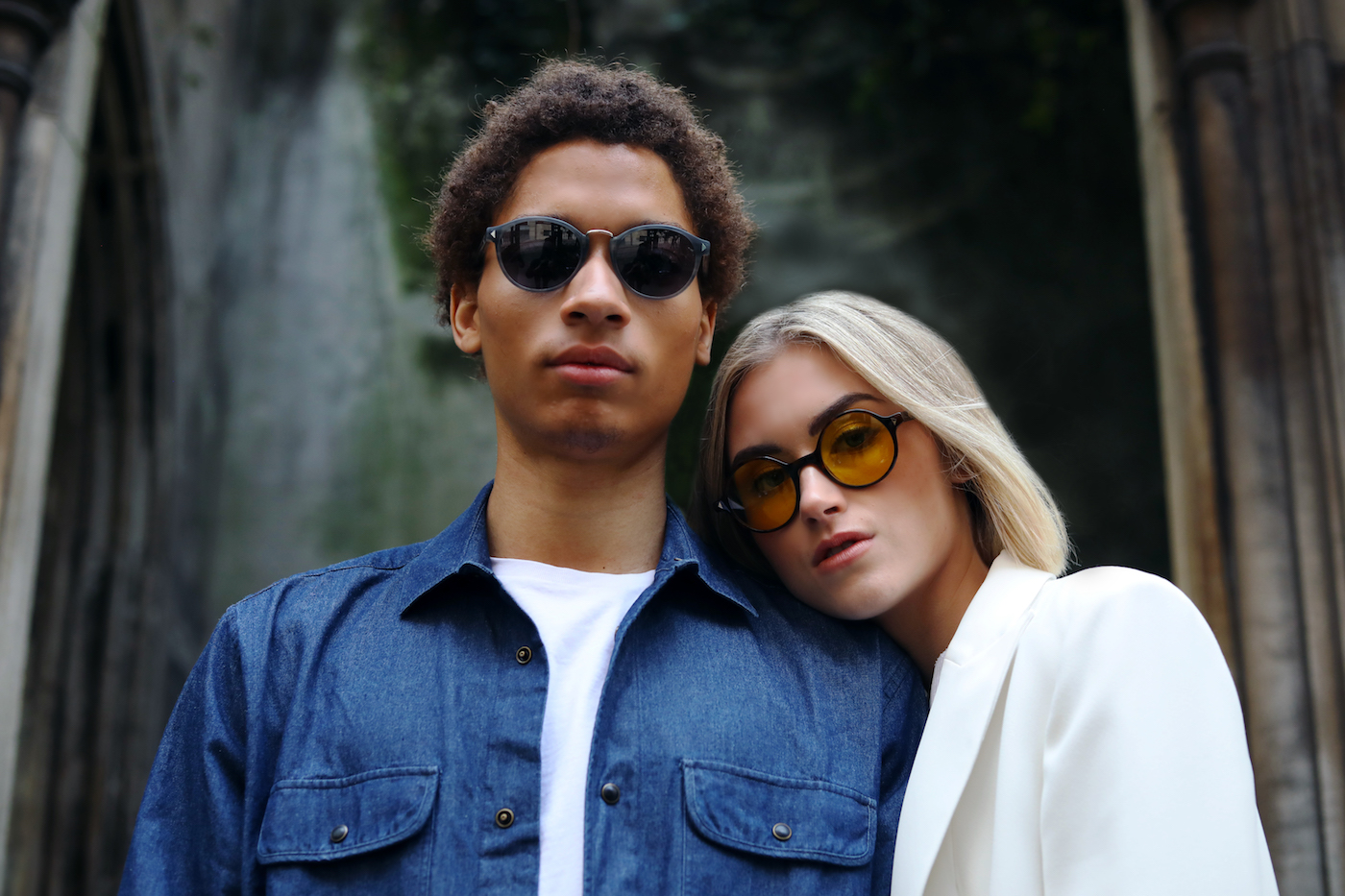 PHOTO CREDIT: PRYZM EYEWEAR
CLICK HERE TO SHOP