Human Race Restock.
Following last month's launch of Pharrell William's long overdue skincare line and following predictable sellout, the American musician, designer and all-round creative entrepreneur took to Instagram to announce the brand has now restocked and is, once again, available for purchase online.
Appearing in one of his favoured Human Made label's white t-shirts, a black cap and slew of gold bangles; the ageless artist holds up a selection of skincare products with the caption revealing that the line is now in-stock via the Human Race website.
Follow the link below to start shopping Pharrell's skincare now.
SHOP HUMAN RACE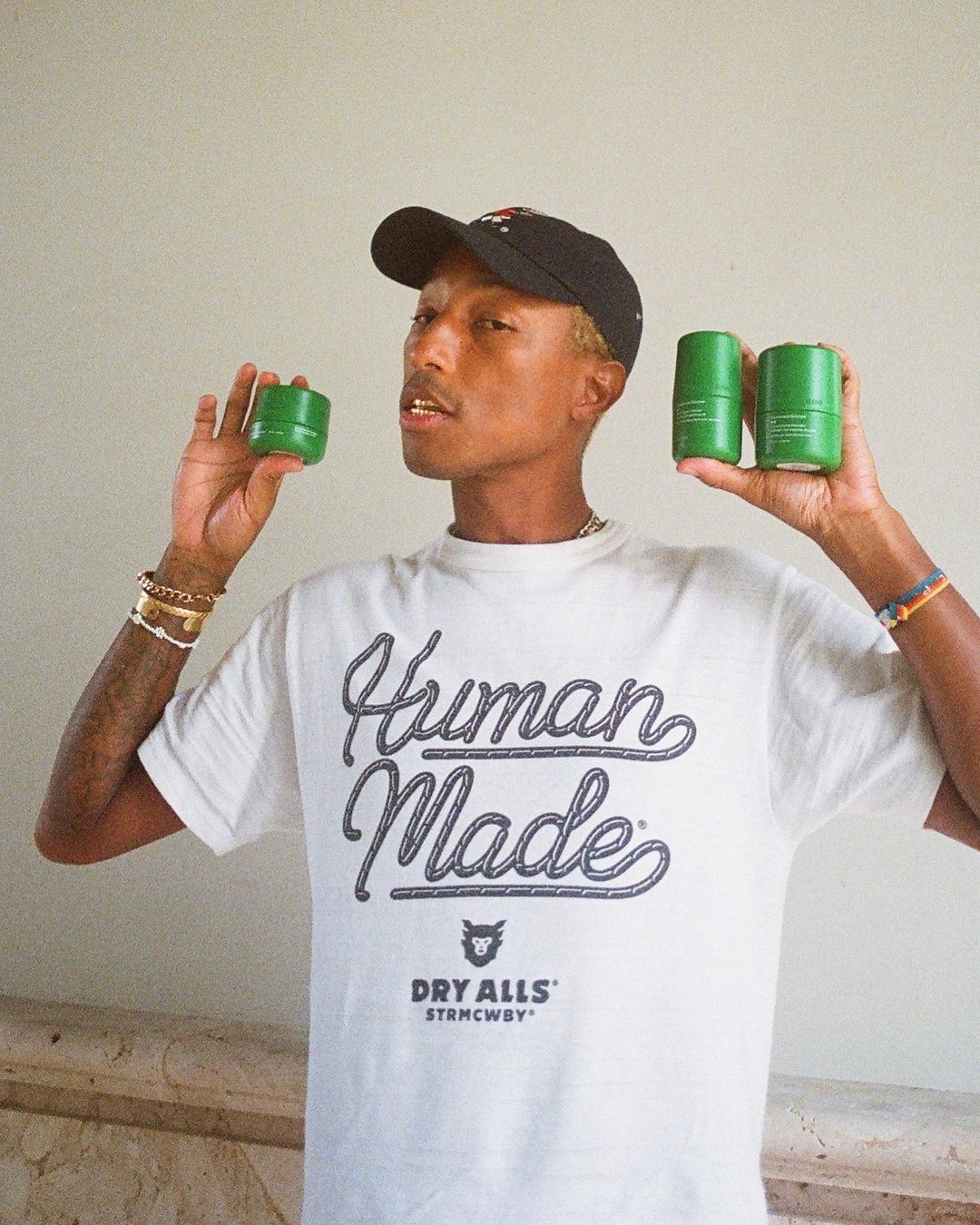 PHOTO CREDIT: @PharrellWilliams