All-Black-Everything.
Taking to Instagram to flex his latest sartorially standout ensemble, American musician Travis Scott opted to showcase his latest look while lounging against his very enviable Lamborghini Aventador.
Donning a suitably similarly toned blacked-out ensemble to his Italian made car, the all-round creative entrepreneur dons one of Hedi Slimane's designs from his Celine tenure over a pair of black jeans before rounding out his look with a black cap.
Thoughts? Follow the link below to shop the look.
SHOP CELINE TRACKSUIT TOP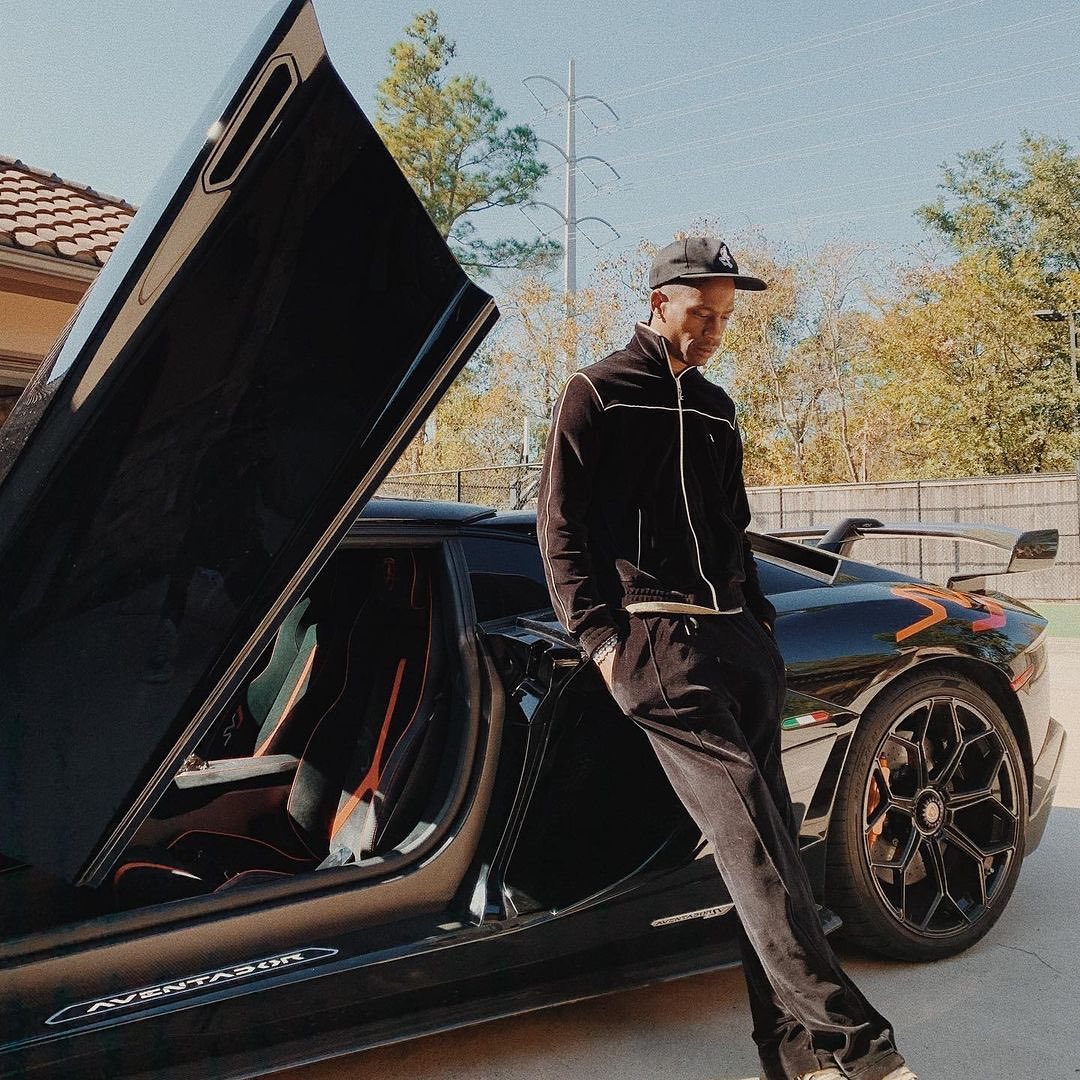 PHOTO CREDIT: @Travis Scott