A career of constant evolution.
Unparalleled when it comes to fashion, the once Louis Vuitton backpack totting rapper is now a highly respected and revered fashion designer.
Dating back to his College Dropout release, every Kanye West album has come with its own fashion era, and as a 360-degree artist, it's hard to pinpoint whether it's the music that inspires the style, or the style that inspires the music. From rugby striped and preppy styled Ralph Lauren polo shirts to oversized bomber jackets and Givenchy kilts, Mr Kanye West has always kept our heads turning with his constant style changes and reinventions.
Boasting a sartorial CV that's unmatched, Kanye's many fashion reinventions through the years have been well documented. Need we be reminded, when he was working on his Magnum opus 'My Beautiful Dark Twisted Fantasy' – arguably the album that saved the rappers from becoming an entertainment non-entity – he took to the stage during Taylor Swift's VMAs acceptance speech for Video of The Year (you all know what happened next). Following this, he introduced the world to the Rosewood Era, where the rapper and his peers only wore black suits everywhere they went. He was meticulous about this, no one could be in the studio if they didn't have their suit on, and even when his G.O.O.D Music label was invited to do the BET cypher, they did so in their black suits – as the Rosewood Era required.
While his primary occupation has always been music, it would go amiss to not highlight the style moments that have accompanied all his musical triumphs – so for part one of this two part feature, we take a look at Kanye West's style by the album.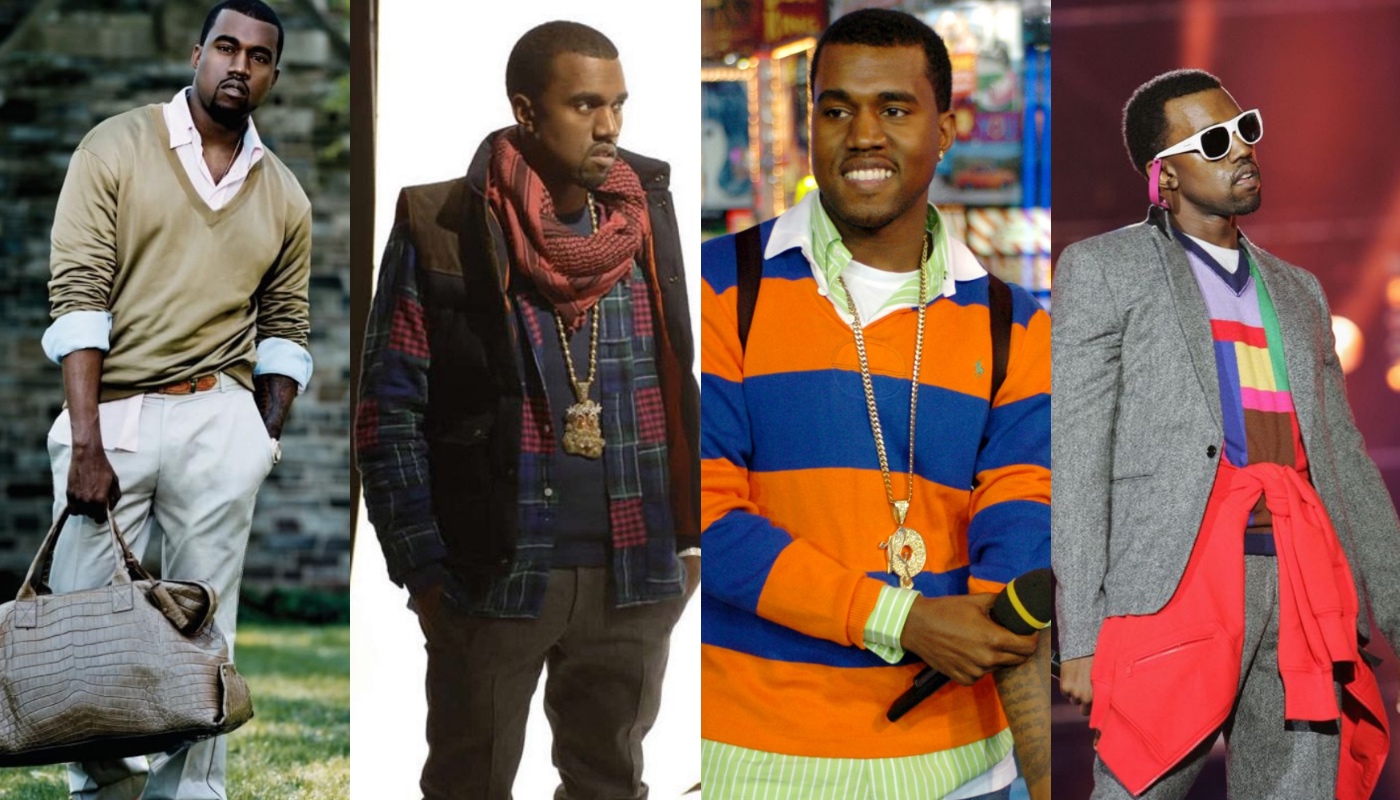 PHOTO CREDIT: Getty Images
The College Dropout
Emerging from his behind the scenes role of producer, 'College Dropout' would introduce the world to the one and only Kanye Omari West. Fresh faced and enjoying the success of his debut album, Kanye West would appear to be the antithesis of everything that Hip-Hop and rap culture was at the time. Back when everyone else conformed to bulletproof vests and durags, Kanye – who was then considered a backpack rapper with a conscious style of rap – showed that he is unafraid to go against the grain, pairing Rugby polos with khaki chinos, Louis Vuitton loafers and his ever-present gold Jesus piece chain. With the 'College Dropout', Kanye not only changed the sound of Hip-Hop, he also altered its course stylistically.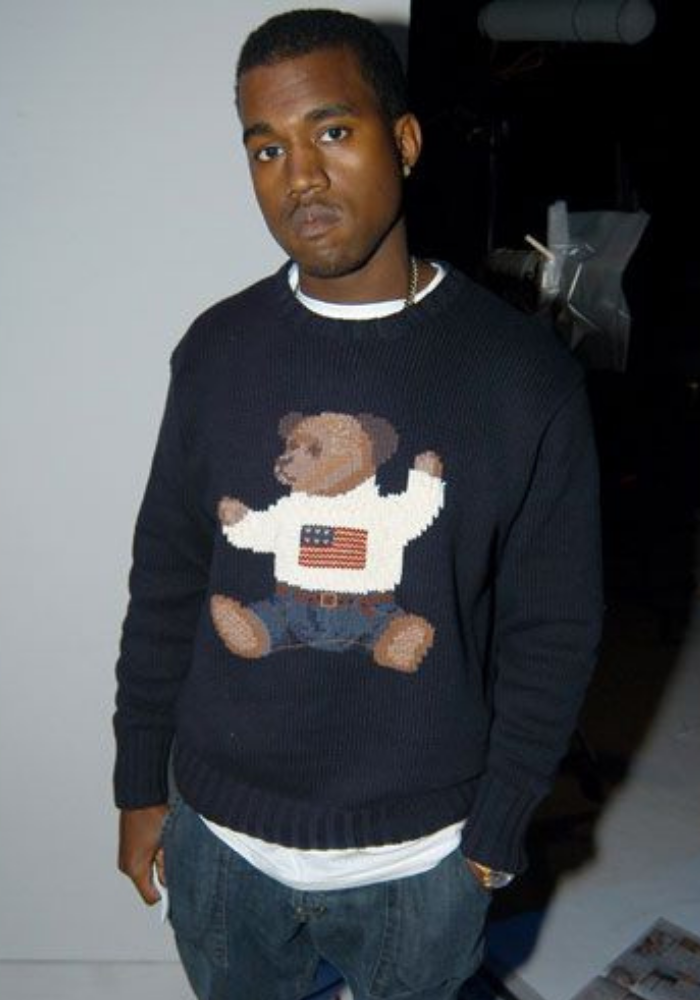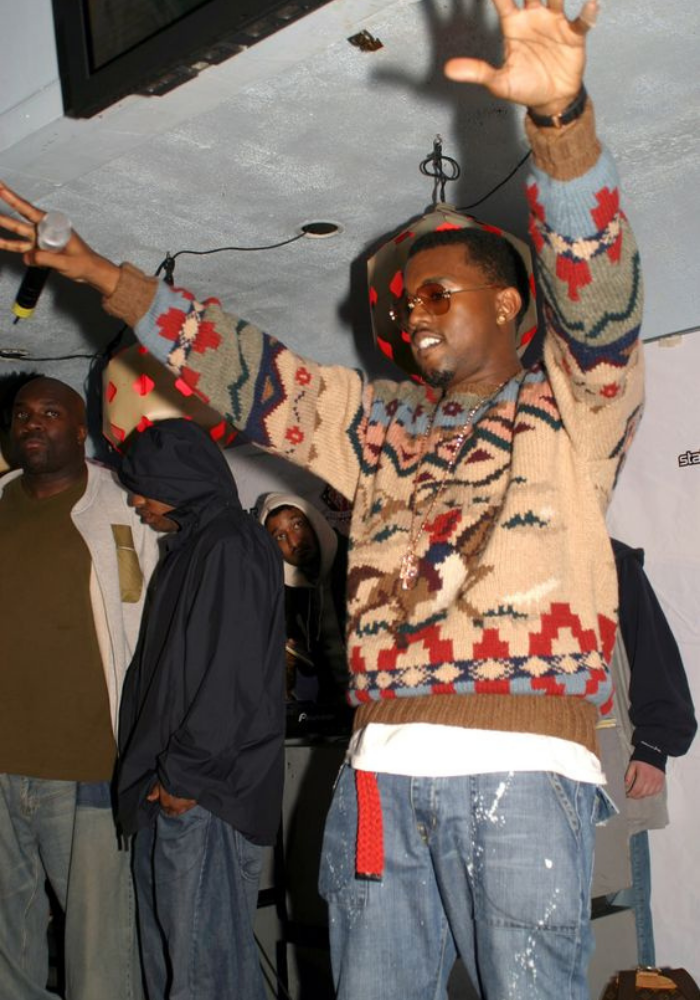 PHOTO CREDIT: Getty Images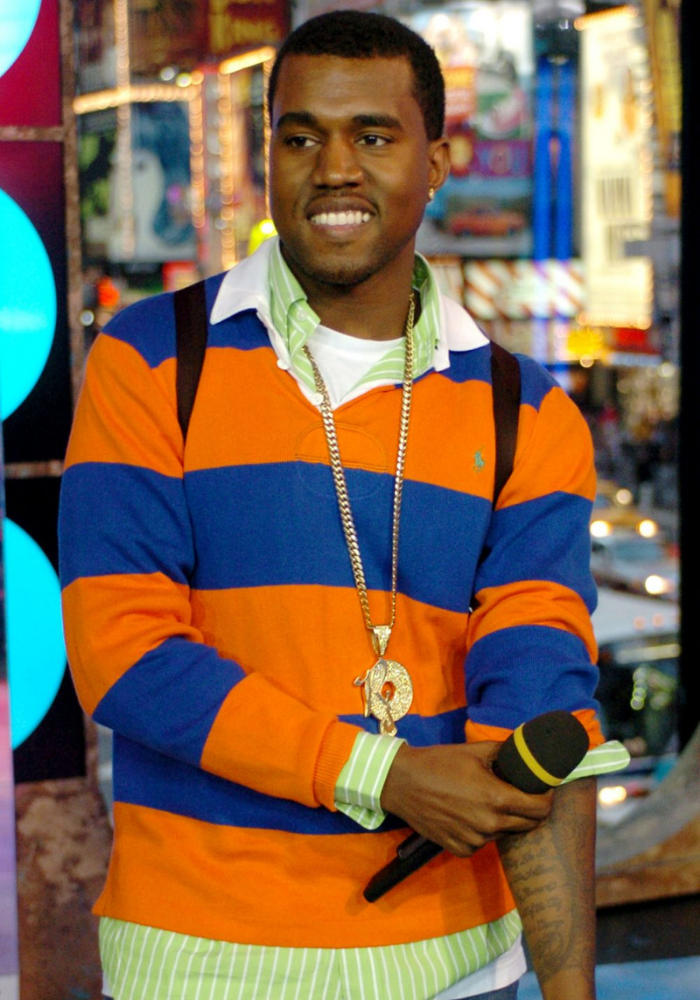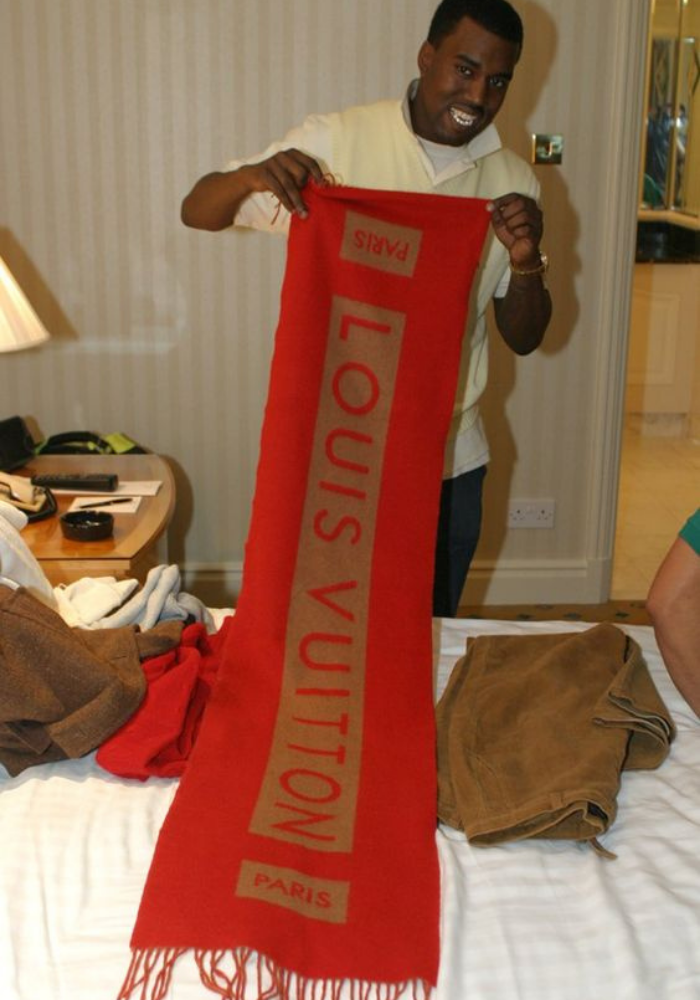 PHOTO CREDIT: Getty Images
Late Registration
When it came time for his follow up album, Kanye West would return with a dramatic transformation. Going OG Travolta, the on the rise rapper would swap out his preppy looks for wide-lapel tuxedo jackets paired with black trousers and matching shoes. Oversized shades would become the statement piece, along with white gloves and white-gold chains. When he wasn't in a three-piece, the Chicago rapper flexed his taste for all things streetwear as he donned graphic patterned hoodies and Nike sneakers.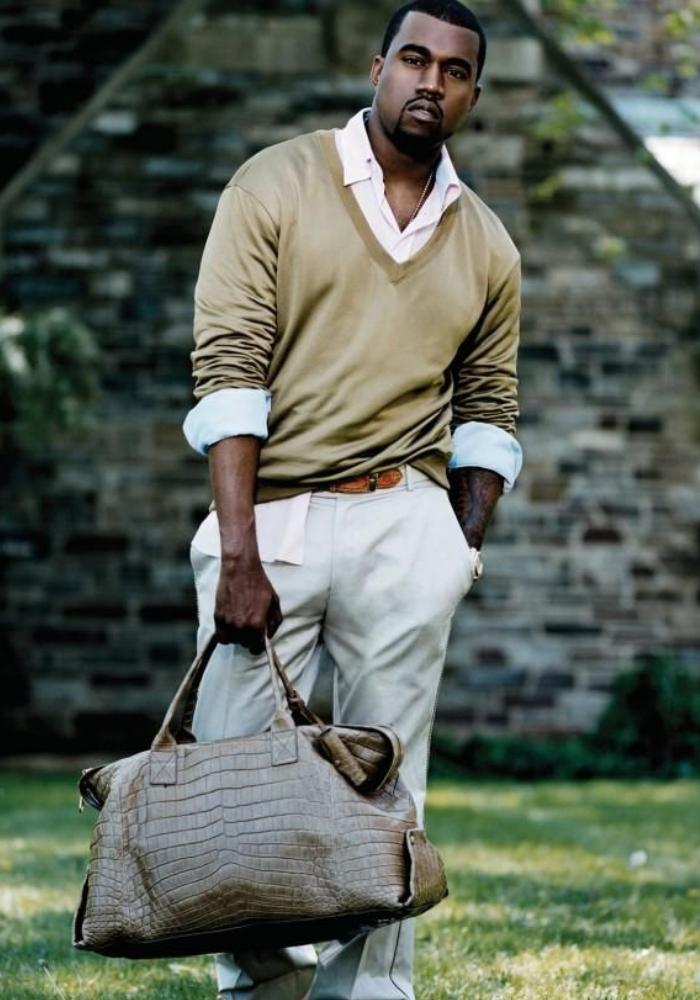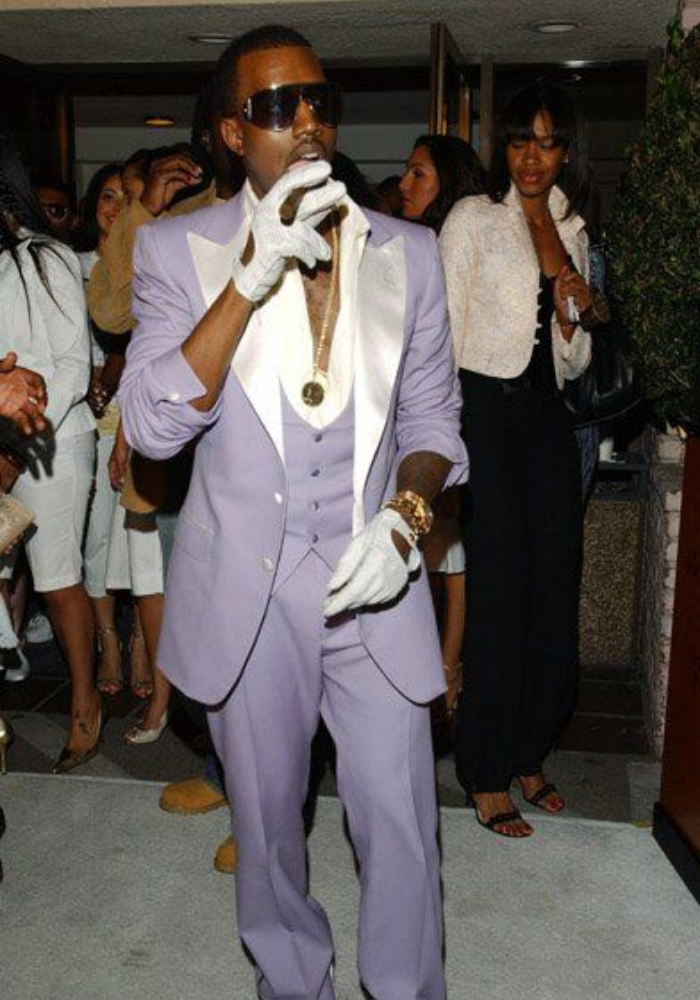 PHOTO CREDIT: Getty Images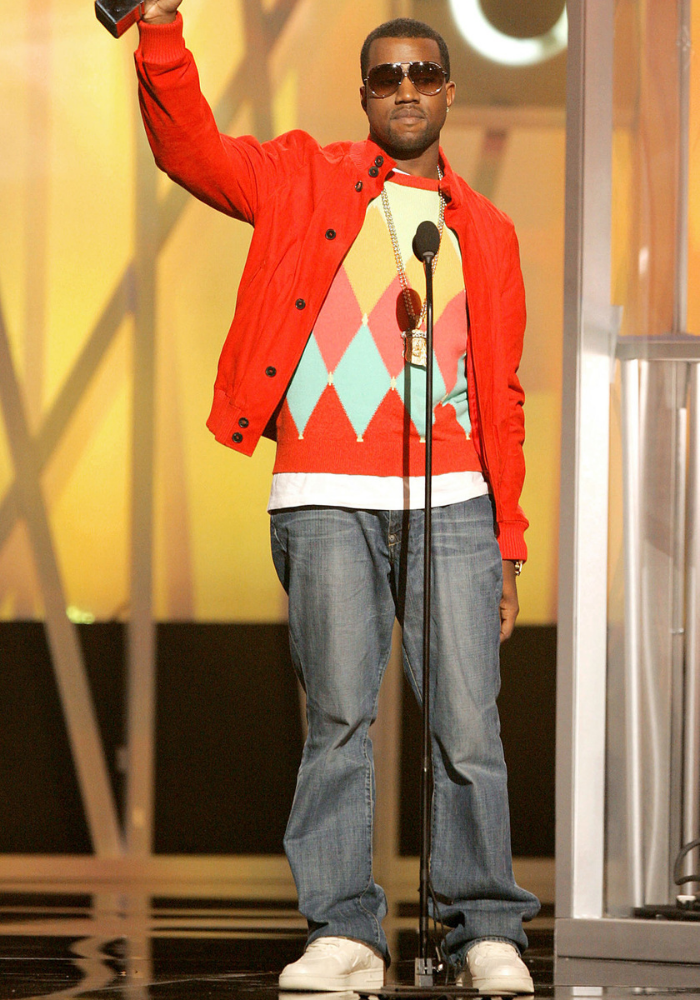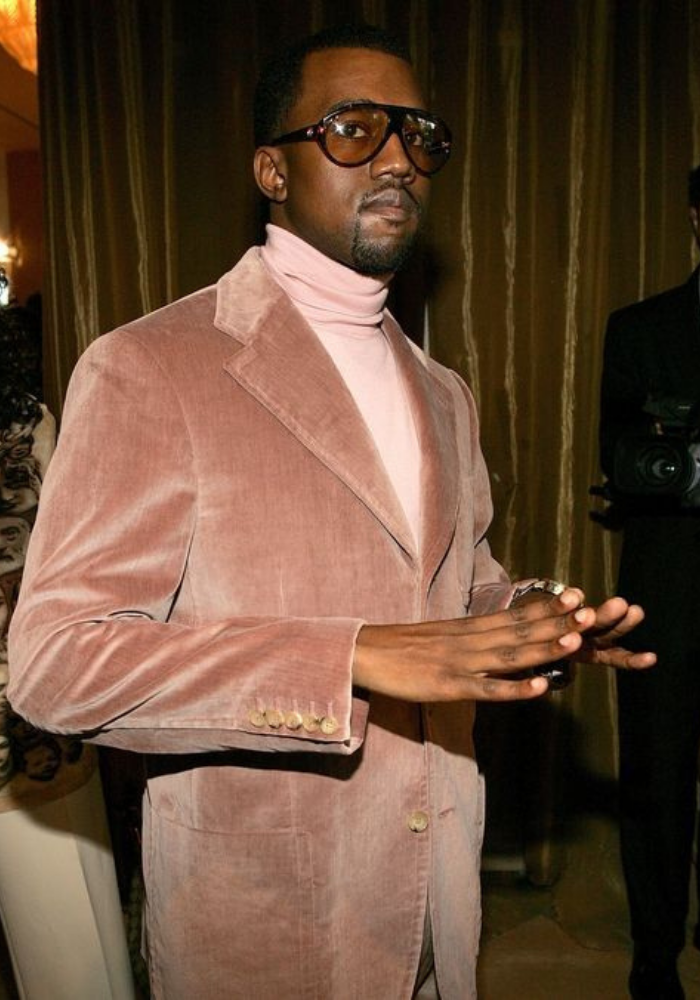 PHOTO CREDIT: Getty Images
Graduation
Beginning to cement himself as one of Hip-Hops greats, by the time it came to release his third studio album 'Graduation,' Kanye had also begun to set himself apart with his distinct style. Regularly spotted in Supreme, BAPE and Billionaire Boys Club, here he would begin to mix streetwear with high fashion labels such as Fendi, Dior and Gucci. This era would also see him emerge as a style icon, as many would begin to look to Kanye for trends, especially when it came to sneakers and accessories (see the infamous Alain Mikli-designed Shutter sunglasses). This era would also see Kanye expand his fashion resumé as he would introduce his now defunct Pastelle line, as well as the release of his Nike Yeezy sneakers collaboration.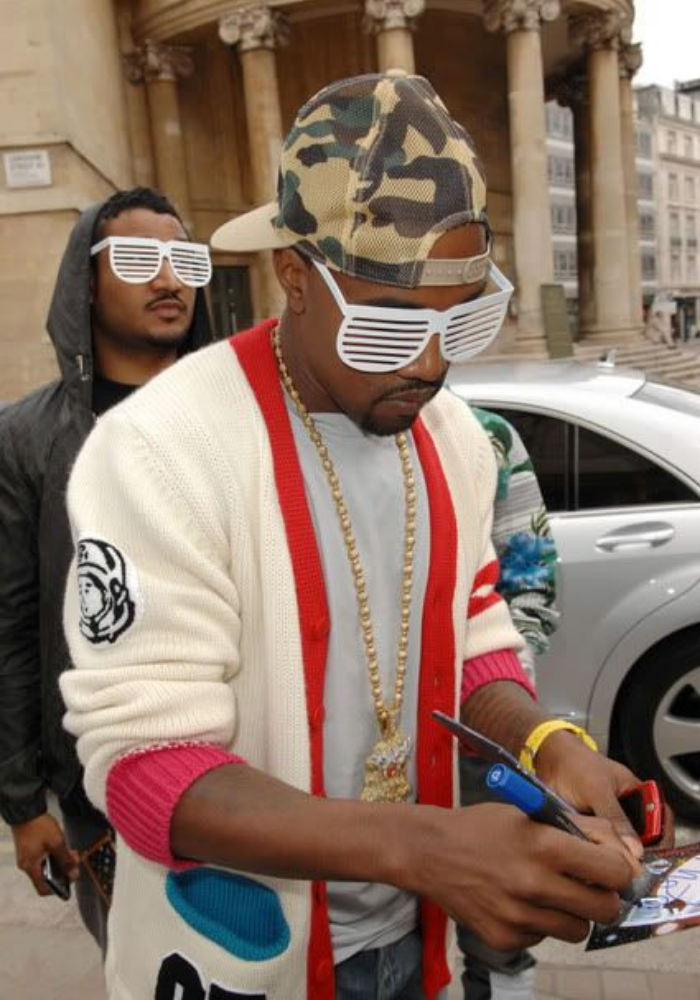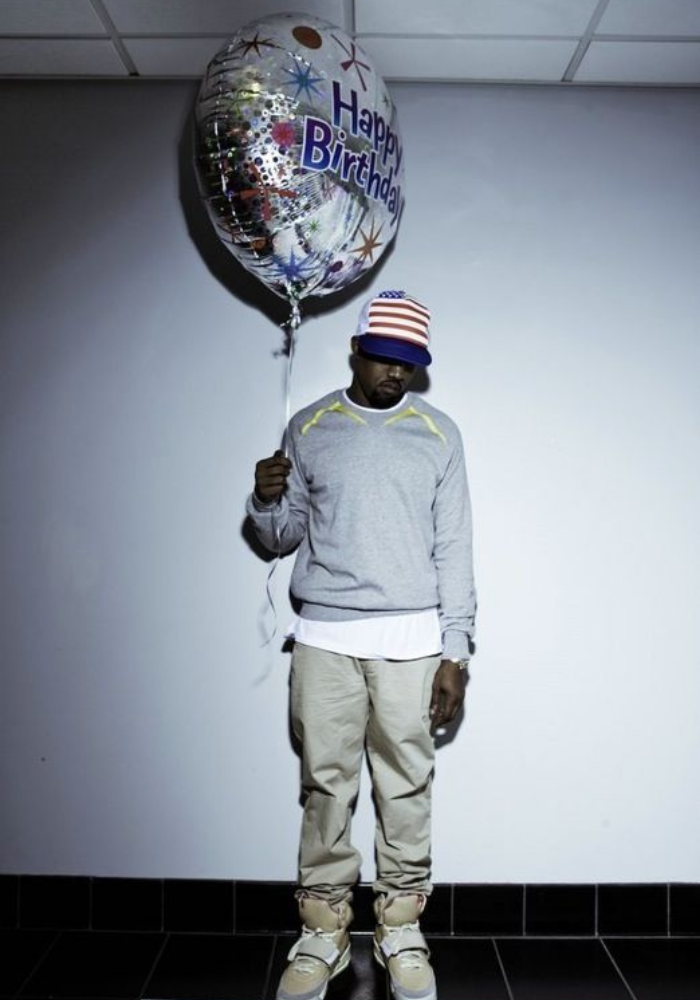 PHOTO CREDIT: Getty Images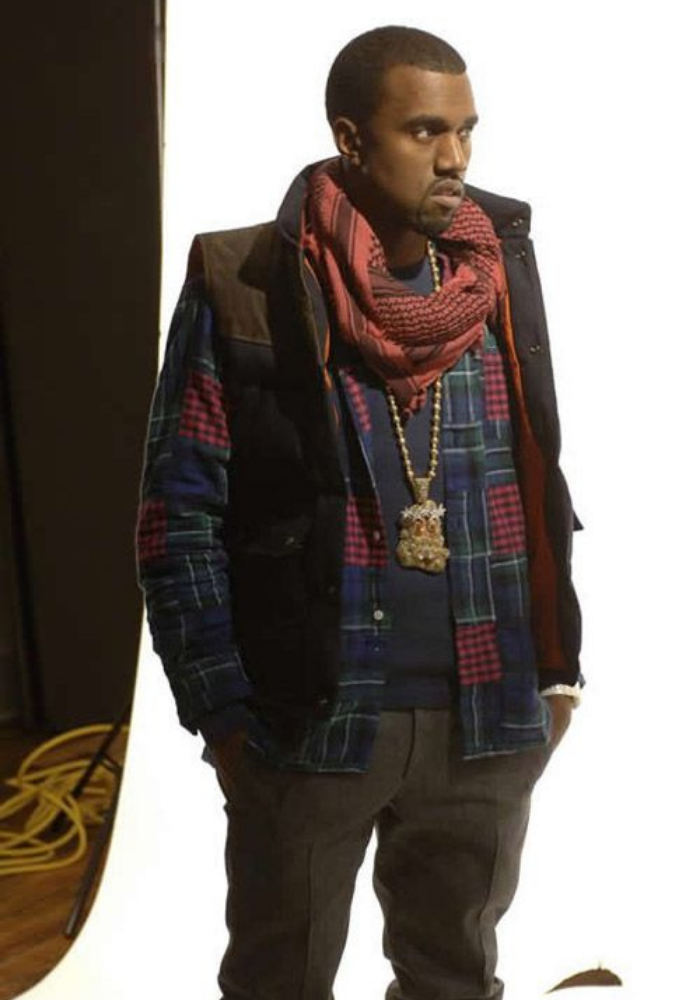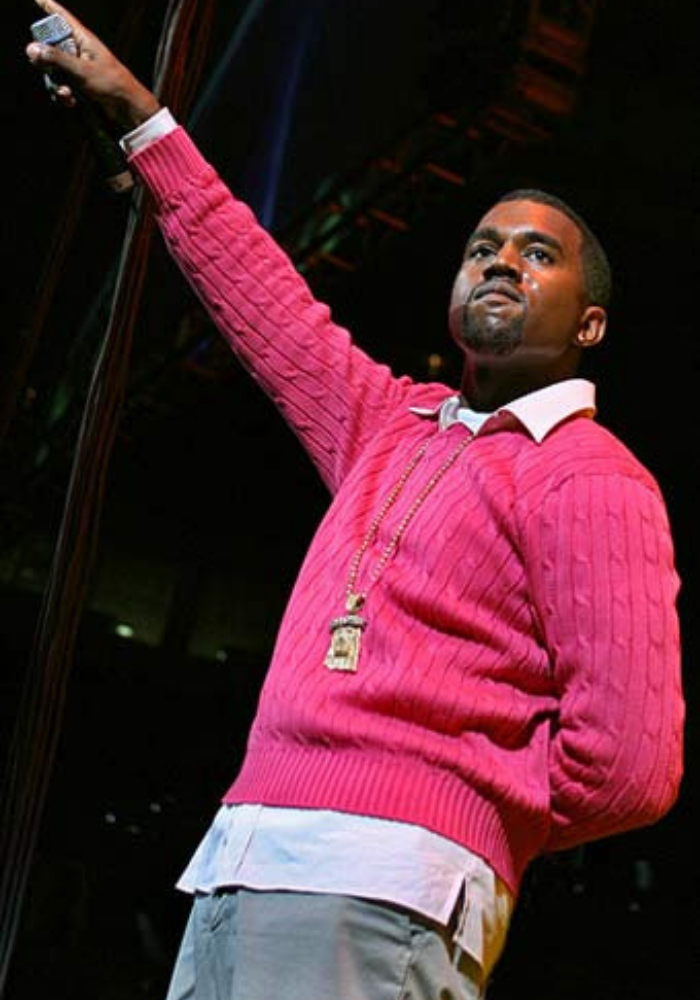 PHOTO CREDIT: Getty Images
808s & Heartbreaks
And then came the album that changed it all. '808s and Heartbreaks' would see a new Kanye West, one burdened with grief after the loss of his mother, Dr Donda West, and the breakdown of his relationship with then girlfriend and muse, Amber Rose. With a complete renovation, the stylistic Mr West brought back the mullet, and accompanied the toned down mood of his album with tweed suits and fitted bowties. Creatively playing with menswear, Kanye would add colour and patterns to his looks, and take accessoring to the new heights with heart shaped brooches crafted from lego pieces.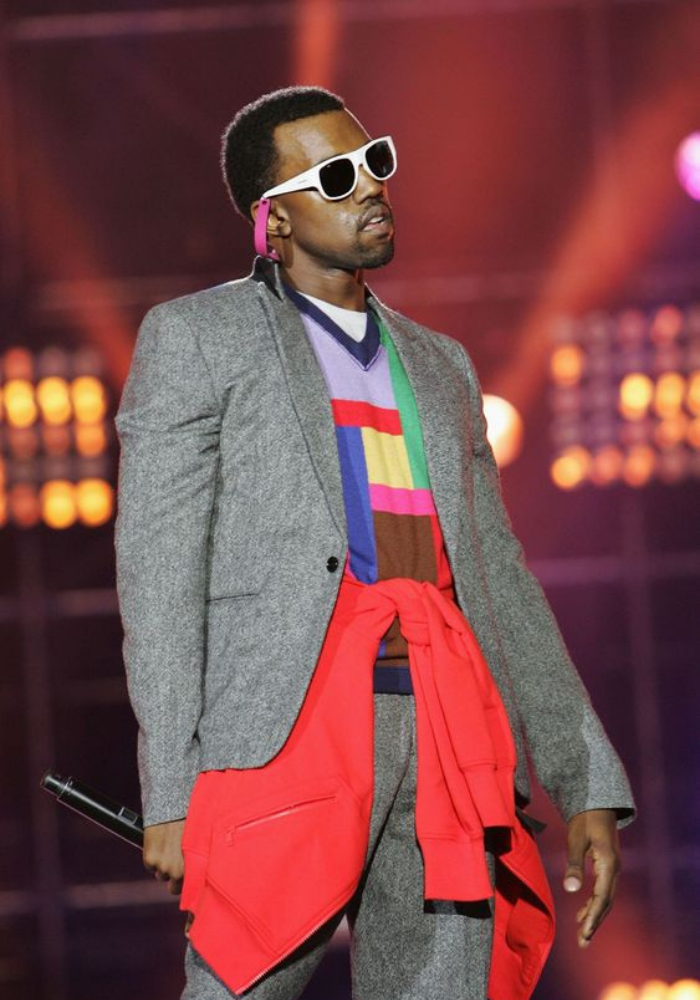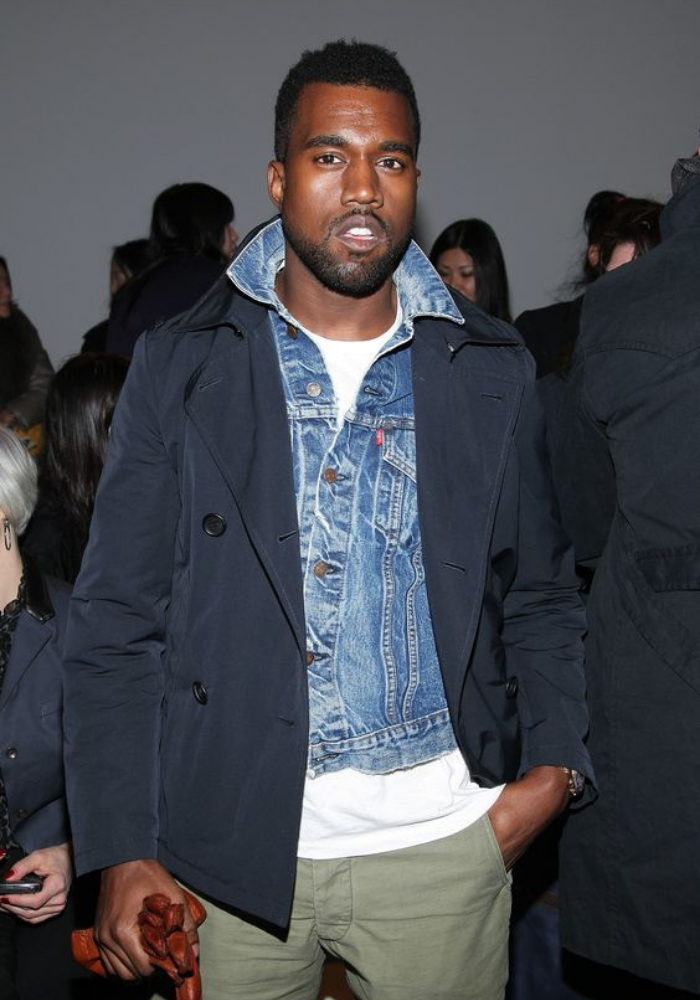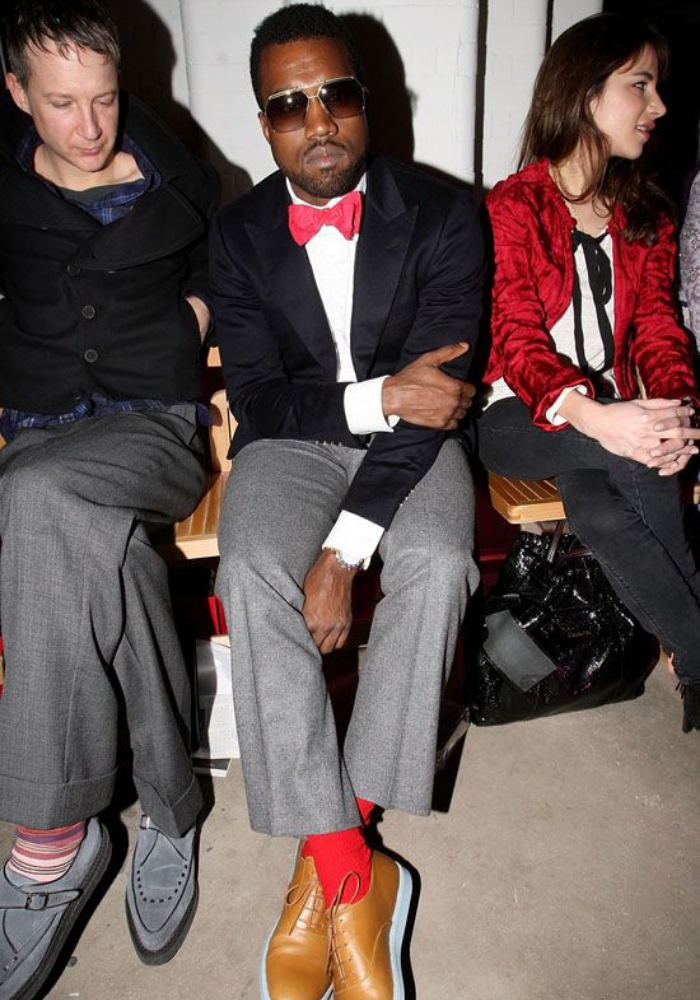 PHOTO CREDIT: Getty Images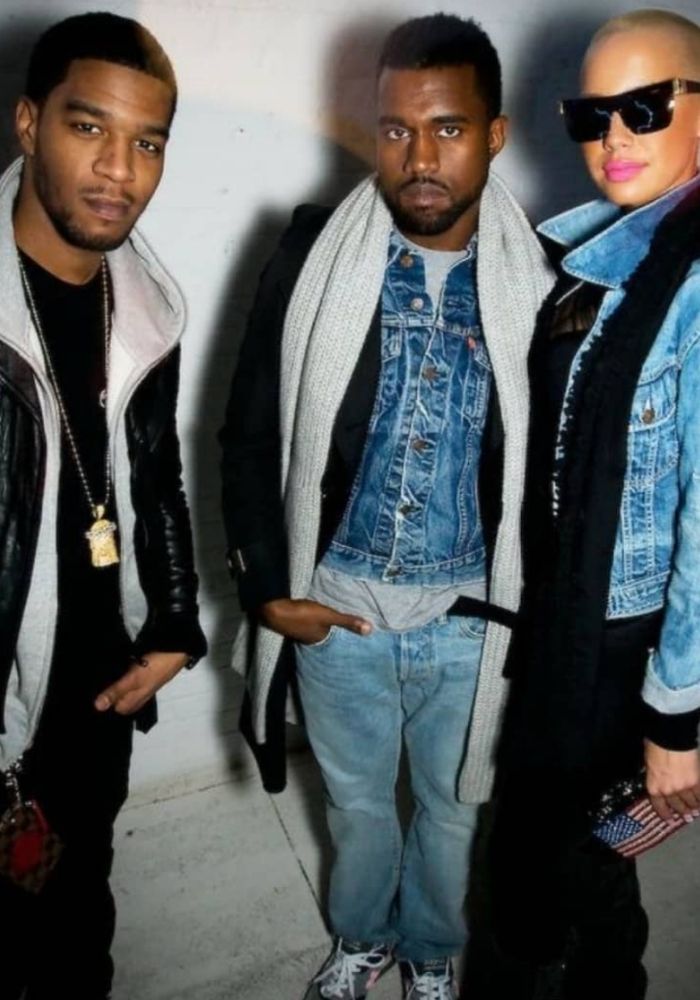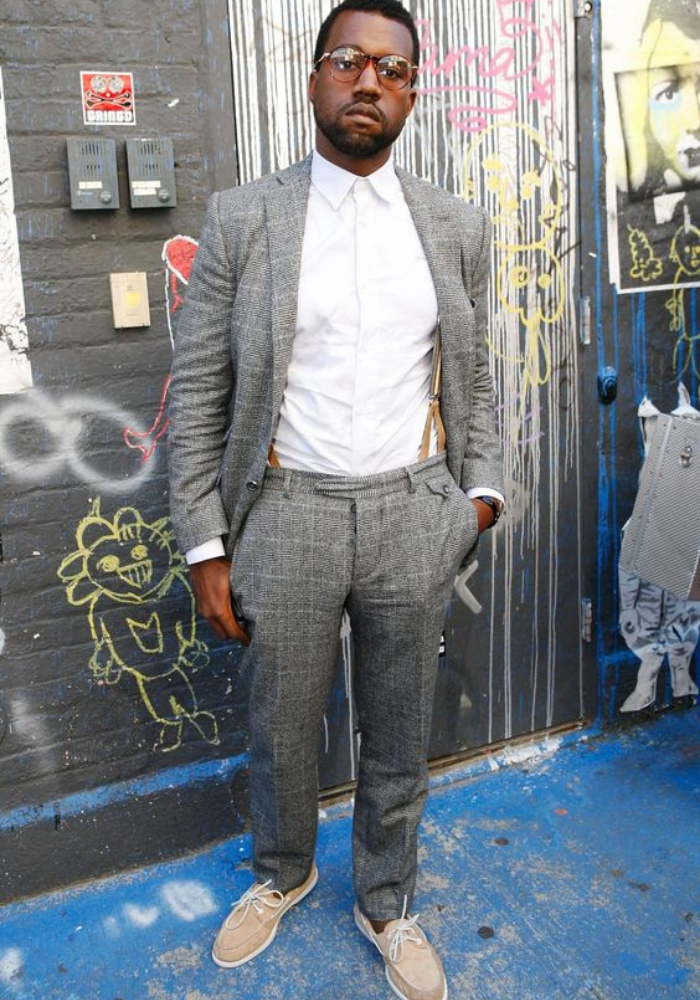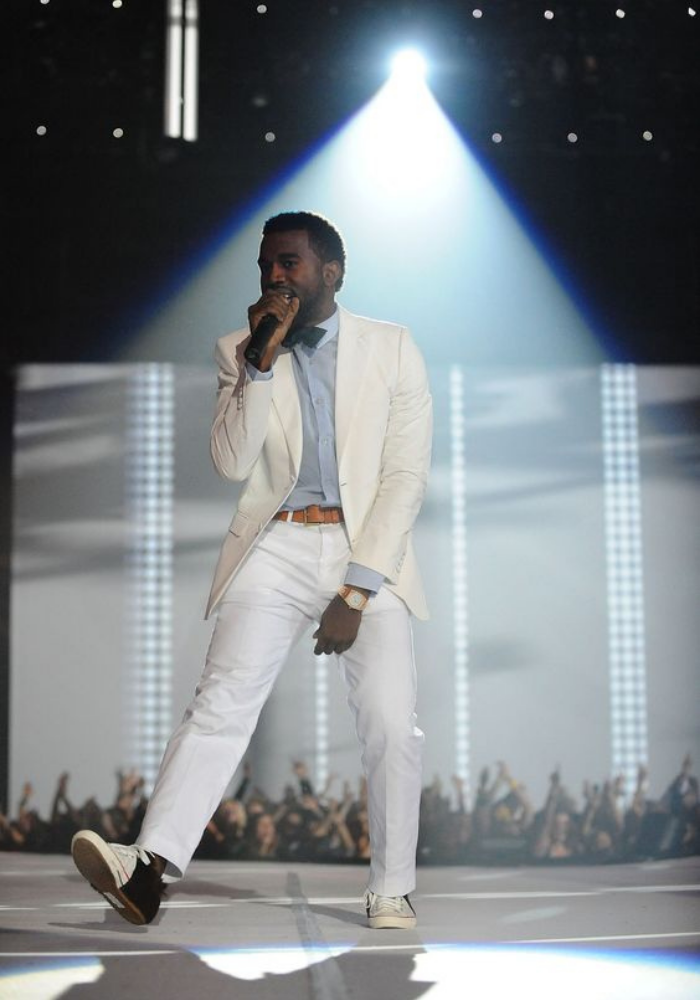 PHOTO CREDIT: Getty Images