Multi award winning, disk jockey, producer, event curator and brand ambassador, DJ Spinall sits down with Pause Magazine Music Contributor, Gracey Mae, days after dropping his 5th studio album, Grace.
Join us as we touch on life before fame, being stranded during quarantine, recruiting Afrobeats royalty: Wizkid and Tiwa Savage, performing at Glastonbury Festival and so much more.
Welcome to Pause Magazine, DJ Spinall! How are you today?
I'm good, Gracey!
Congratulations on your brand new project, Grace. You dropped 15 incredible songs on 11 December 2020 but there's a bit more to the name of the album. Aside from being named after me, Grace has five letters, this is your fifth album and in Biblical numerology, five symbolises grace. When and how did you come up with the name?
That was the hardest part of the project, to be honest. We were going back and forth on all kinds of names. Oh, my God! It was a very long process. I told everybody on the team " just leave it to me, and I'll come back to you". So I took a walk and I was just thinking. I sat down by the park somewhere in Texas. I took my mind off music totally…I was just thinking about my personal life, friends from school, life, work, where I am, where I want to be where… just looking through things. Then something came to my mind which was some sort of confidence that, you know, it's never been so bad for you. Things could've been worse. What is it that you have that is so good? And the answer came to me was "grace". So I'm like…hmm! Grace. [pidgin] This one go work for album title! This one perfect oh. [sings] I just want to thank God for life. [pidgin] Na grace be this oh! Pressure. So I was putting one or two things together. I just went back to the team and I was like, "Yo, I have the name of the album!" Immediately I said, Grace, somebody said, "hmm…", the other said, "Yes!" And everybody picked it.
Wow – inspired in a Texan park! I know you were quarantined in the States for seven months. How did that affect the creation process for this project?
I think it kinda like helped; in the sense that I had the luxury of time at my disposal. I wasn't meeting with anybody because there was nowhere to go. I wasn't going to any shows. I wasn't doing any tours. I wasn't travelling, any where. No planes were flying. I wasn't seeing anyone. So it was just me. What would you do if it was only you and speakers? I kinda took a lotta risks with some of the records because these were not the usual records I usually put out. The risks paid off but I'm not gonna do that kind of risk anymore [laughs] But it paid off. I'm glad that people have the records.
We truly do – it's so hard to pick a favourite. You produced more tracks on this album than you've ever done before. Why was that important for you to do on this album?
The funny thing was I didn't plan to be feast of my own project like that but I had sent so many sounds from different producers and myself to different talents. It just so happens that it was the ones that I produced that made the final cut. They didn't even know that I produced it before they recorded it, they'll just record! I usually sends beats from different producers, they just record [on the one they like] and send it back. So I'm like, "Okay, cool. That's what you're feeling". I put out Tonight and Everytime as singles. Those were the songs that I took so much risk on but people liked them. [It gave me the boost][pidgin] to try small again [laughs], that's why I did most of the production. Also, I didn't get as much time to hang out in the studio with other producers like the previous years where I could've probably got to listen to a lot more sounds. So it was just me making the sounds in the comfort of my home and forwarding it to the artists in different parts of the world.
Love to see it! How are you able to get Wizkid and Tiwa Savage on the same track, and what happened to the Davido song that you teased us with?
Oh My God! First let me answer the Davido record. It was ready, it was good to go…exciting song, beautiful record. I was so so gassed about the song but apparently we couldn't get a song cleared for some reason. We tried and tried and tried but we couldn't get it cleared. I could understand that the clearing process you for Davido during this period was quite long because he just released an album. I'm not sure if he's allowed to do any other collaborations within certain period of time which is very understandable. However, the record will be coming out. Davido is family and I love him so much!
Second question. How did I get Wizkid and Tiwa Savage on a record? Shout out to Tiwa Savage. She facilitated that. I've wanted to work with Tiwa for a while because we have good energy and she's good people. For some reason, all the records we've made, none of them ever see the light of day so I reached out to her like, "Hey, we need to make time to make a record". And she was like, "Okay, cool. Let's do something crazy!" And boom, Dis Love was done. I went to London to shoot the video! It was a very crazy day because I just got to London and Tiwa had worked herself out at the video shoot. She was so tired from a previous event she did in LA so when she flew in, she came [straight] to the video shoot. While we're shooting, she shut down. She's such a strong woman but she shut down. I was like "Yo Tiwa. Please, oh! Wake up [laughs] She came back up, changed her outfit again and she really give me so much energy for the video. I love her forever for it. Shout out to Wizkid as well who killed it. The King. No question.
King and Queen – Afrobeats Royalty. You gave us an album every year from 2015 to this year, but we didn't get one last year. What happened?
Last year, I think I couldn't survive. There was so much on my plate. We had done so much tours and events. Glastonbury, Ends Festival, Party of Your Dreams London… so it was all over the place. I could not [do any more] in as much as I wanted to do. I also don't like to rush music. I don't know how to do that. I take my time and also, to get the right sound, it takes time. So last year, it just couldn't work. I came through with some nice singles though. I came through with What Do You See? I came through with Edi and Dis Love as well so I still looked out. That's it [laughs]
We're grateful, you didn't leave us starving! You've hit some major stages like SXSW, you were the official DJ for Wande Coal and the headline DJ for the BET Awards in 2017. How important was it for you to do Glastonbury? Tell us about your experience. I remember you posted a picture with you in front of a Fela Kuti photo while you were preparing…
I think that's the biggest outdoor festival I've ever done. Ever! I've never seen anything like that. Then I realised while I was doing my research on the festival, that Fela Kuti had actually done that in 1984. I was like, "What! This is some legendary shit". So that kind of like hit me differently. That's 1984… like, where were we? [laughs] When you think about that, and think about what you're doing now, doing the same thing, it's really, really, really very humbling. Shout out! It was a great show. It was beautiful, great energy, and I would love to be back there.
Rah! That is definitely a key milestone in your career. Let's look back at the last 16 years in the business. Before you were DJ Spinall, you were Seye: child number three or five, a middle child. Walk us through what life was like before the fame.
Growing up was fun, to be honest. Growing up was one of the best parts of my life because I learnt so much that I'm doing today from my growing up experiences. My dad and my mom really, really loved music, and my dad, he was always playing different records. He will play Sunny Ade in the morning. Ebenezer Obey in the noon. He plays so much…he has so many vinyl records all over the place. It was a mess! He would play so much music that the songs [would] get stuck in our heads as we're going to school, or coming back from school. Then my elder brother picked it up and he started playing a lot of 2Pac, Dr. Dre, then I picked it up from my elder brother. You know, that's how I found myself doing what I'm doing. My parents are very loving. My siblings are very supportive as well, and I just look back sometimes, and I wish I could go back to those days. It was beautiful.
Family is everything! Since being in the business, you've added bare credits to your name but I'm interested in the two years of foundational training that you did before you landed your first major Radio DJ gig. What can you tell us about these gruelling years?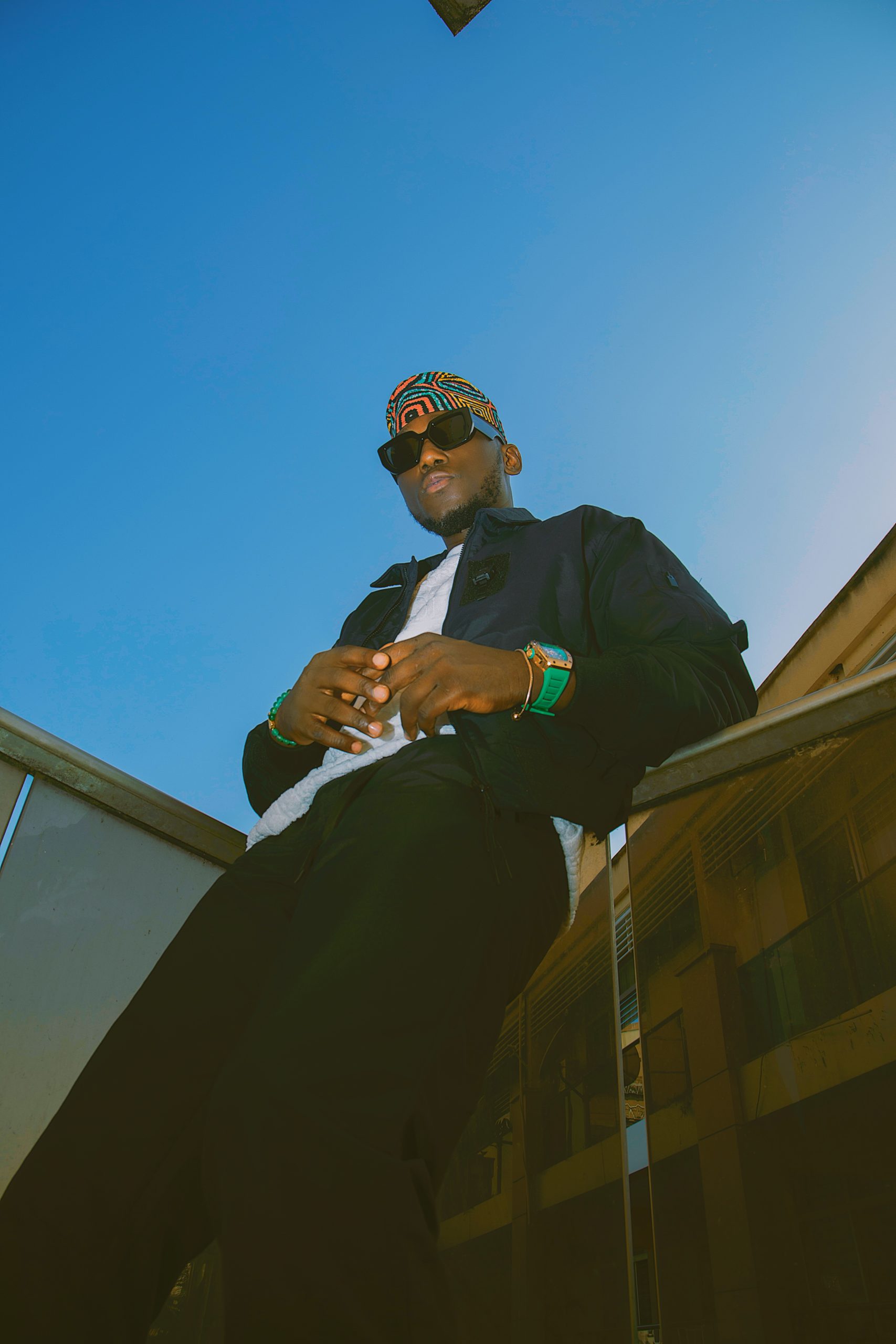 Those two years were some of the toughest times of my career because all I was doing in that period was just trying to learn. Learn and learn and gain more experience and gain more knowledge. I didn't have any understanding about the music business, I didn't even know anything about it. I just wanted to learn how to do this. It was a very, very special moment for me, because I'm looking back now and I remember that I really do enjoy learning. When I look at today's world and look at today's new stars, it's like the complain throughout the learning process and I feel like sometimes [when you're] complaining too much, you miss some important things that you ought to have captured. Every time I'm teaching, I'm learning. Every time I'm training new DJs, and I'm telling them "Oh, this is how to do this", it reminds me of when I started. So those two years was more of learning for me. I was going to the DJ schools almost…in fact, my DJ boss got tired of me. He was like "Boy, rest bro! You need to stay home on Saturdays and rest". I was like "Sorry Sir!" so I went home but I was always there; Monday, Tuesday, Wednesday, like every day, but I enjoyed it. I enjoyed it because it was fascinating. I never want to do anything that I'm not enjoying. It was more learning. I was understudying. I was observing. I was just soaking it in. I was researching. It was very, very soul searching; to be sure that "Oh, do you really like this thing you're doing?" Because constantly you have to ask yourself like, "Are you having fun with it? Are you enjoying it?" You know, but it was a beautiful experience for me.
And look! You've blossomed into the man that we see here today. DJ Spinall aka Top Boy, CEO of The Cap Music. Spinall obviously means that you spin all types of music but where did you get "The Cap Music" from? Is it because you were such dapper caps?
The Cap Music is the name of the record label that I'm signed to. It was founded by myself and my younger brother. The reason why we call it The Cap Music is because of the cap, [points to his cap made of African print], it's my trademark. A lot of people have always said in the past that, the ideas that I make from the music comes from my cup [laughs] So I'm like, "Okay, cool". We'll just call it The Cap Music, init. I'm not being far fetched from that. I just want to make distinctive music, songs that can stand the test of time and also help you get out of whatever mood.
You do make classics so tick tick to everything you just said. The road to success is paved with highs and lows. What would you say has been the most difficult point of your career so far?
Ah, difficult? Difficult? Difficult? I will say that there are two stages; one I've gone through and one I'm experiencing. There's the one stage which is when nobody knows who you are. You're trying so hard to let people understand that ey, I can do this shit. I can do it. Then there's another stage when you are known and people started to think that, that's all you can do but you can actually do more. Do you understand? So when I started making music, I got a few critics saying, "Oh, the record is big because he wasn't the one that produced it". So now I started producing [laughs] and the critics are quiet. They like "Hmmm…you tried! This is good [laughs] I will say that, for every level you get to in life, there will always be critique and they'll always be difficult times but you must never lose sight of how blessed you are. You must never lose sight of the wonderful things you're doing. You know, if you really think about it, the amount of critics that we have, they're not as much as the amount of support that we get, but half of the time, it's that little negativity that will put so much of our efforts in and it's sad. This year has also taught me one thing, which is, to celebrate every single thing. Every single thing that you've achieved! Every single thing that you are doing. Every single thing that you're hoping for is worth a celebration, so I really don't see difficulties in things anymore. I only see a challenge and I know challenges can be solved.
Positive vibes. Positive energy. And you're right, the supporters are plenty. On Spotify alone, you have over 360,000 monthly listeners per month. When you see those numbers, how do you feel?
I mean, I can say that the numbers are encouraging. The numbers are encouraging. They're not disappointing numbers, however, it'ss the music that does the most. I wish there's a way all these DSPs and platforms could calculate how people feel when they hear the music, and add that to the numbers [laughs] Cos half of the time, artists who don't have a lot of numbers get looked if the records are not good. The fact that a record doesn't have so much numbers, doesn't make it a bad song. So, I've never been the one who goes crazy about numbers, but I go crazy about music. The music business aspect and all that, r is the is the part of the music that I'm really not a fan [of] because it's so complicated. It's so long. You will shout and promo promo! Like it's just exhausting, but the music part, where you get to create the music! Oh my God, that's the best part for me. However I'm grateful for the numbers. Spotify is not even available to Nigerians. So I know if it was available [in my country,] the numbers would have probably been times three of that but regardless, I'm grateful for the numbers on Spotify, on YouTube, on Apple Music…everywhere man! I'm grateful for everybody who always listens to my music when I release them or the people who share the music with other people; that gives me so much joy! It kinda like tells me that there people out there who are looking forward to the next songs.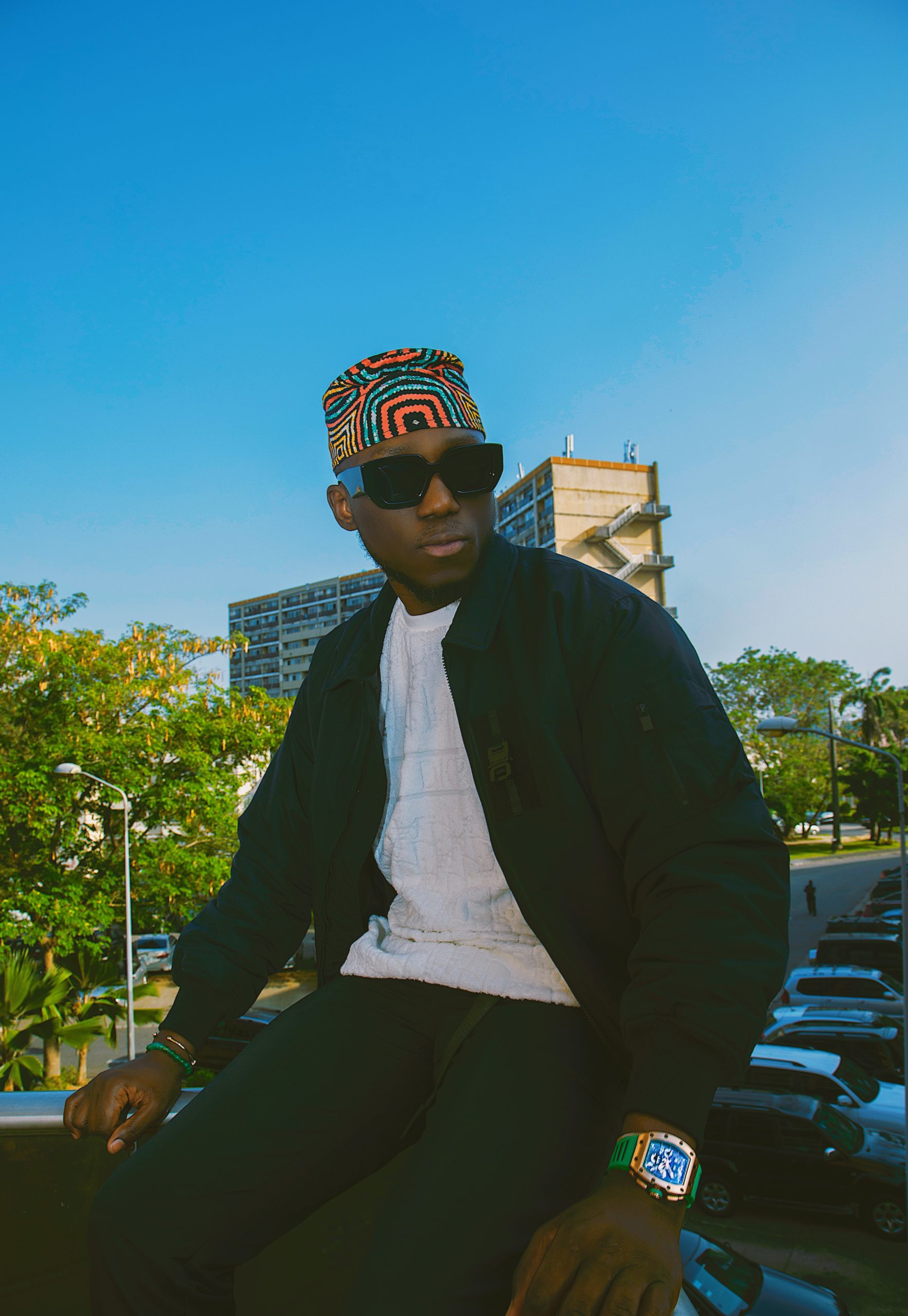 Yo, I'm one of those people! I love every single thing you do. I was a fan before I was a friend so you know I love you a lot. What can we look forward to for next year? Will there be any videos from your latest album Grace?
Whoo! Next year? I think there will be a lot of videos from some of the records that we've put out. One of the videos that I know that I will not sleep until that video is done, is the song [Energy] with Minz and Bella Shmurda. Another song that I will not sleep until the video is done is, Sere featuring Fireboy DML. Another video that I know that I'm working on… that I want to see out so bad is Pure Water. It's going to be a year full of videos. Also, we are closely monitoring these reports of the Corona cases and the vaccines and whatnot whatnot. So we're praying that, if by their calculations saying that in March, you know, the thing might be under control since there's a vaccine now, then we might still go on tour. We might have a Party of Your Dreams in London, the second edition! We're praying that things go as planned.
That sounds lit. If we want to keep up with you, where can we find you online?
@djspinall everywhere: Twitter, Instagram…everywhere!
Thank you so much for your time. Can't wait to see the videos and I cannot wait for you to come back to London.
I know! I can't wait to be back. I can't wait to be back. Thank you!