"PITTI EMIL BRINGS A 'NEW WORLD ORDER' AS PEOPLE TURN AGAINST THEIR GOVERNMENTS"
British streetwear Pitti Emil launches autumn/winter 2020 collection aptly titled 'New World Order' which encapsulates the current feeling of the human race across the globe.
The standout staples of the offering are the custom fabricated 'oil nylon' tracksuits that'll leave you looking ready for any battle; the combat bottoms are highly detailed with its 6 pockets, mini zips at the cuff and cross over velcro fastenings that create a tapered look. Bespoke custom hardware is included on both the track top and the combat bottoms, the gunmetal Pitti badge gives the pieces a nice edge.
The 'New World Order' hoody perfectly embodies the collection with an artistic representation of the monarchy on the rear that also includes an attention grabbing quote, also featured in the drop are high-quality tees made in Portugal, vests, socks, a beanie and a face mask. It's looking like it's going to be another year that requires us to be on stealth mode and Pitti Emil has provided us with the perfect uniform.
Shop the full collection available at pitti-emil.com now.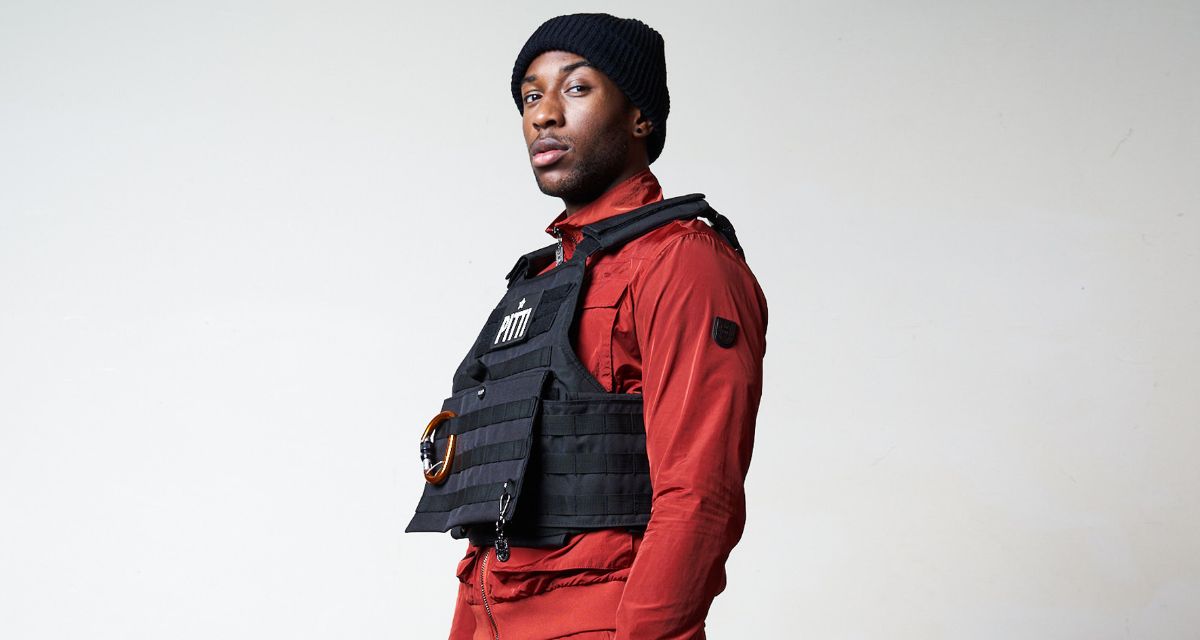 PHOTO CREDIT: @Pitti Emil