"Legend of Wavy Baby."
Taking to Instagram to share one of his latest outfits, Jaden Smith serves up some pearls, pastel pink and florals for his latest look worthy of your perusal.
Opting for a striped pastel pink and white cardigan over a similarly toned tie-dye t-shirt, the American creative rounded out his getup with a pair of paint-splattered jeans, a pearl necklace and flower-shaped sunglasses.
Thoughts? PAUSE or Skip? Follow the link below to shop the look.
SHOP SIMILAR CARDIGAN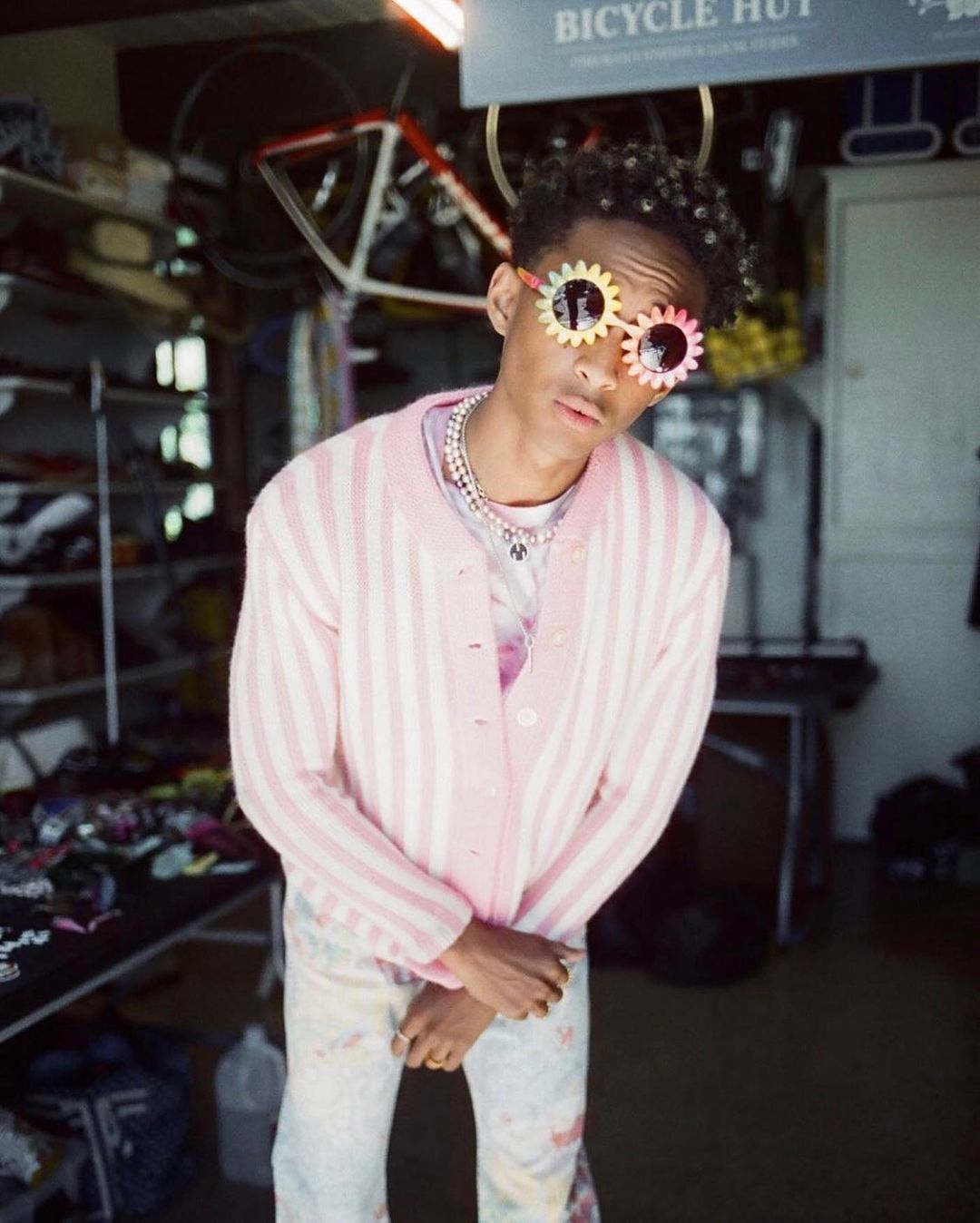 PHOTO CREDIT: @c.syresmith