Since the first half of the 20th century, many things have changed. Humans have eradicated diseases like polio, the internet has made the world a smaller place, and (for the most part) people are much wealthier than they were back then.
Another big difference is that the way we dress has changed dramatically. Up until the 1950s, men would rarely be seen wearing anything other than a shirt and tie, for work and other formal situations, they'd also wear a suit jacket, and most wore a hat whenever they were outside. Women almost always wore dresses too, even when at home or just popping to the shops.
With the cultural revolutions of the 1960s and 1970s, the advancements in garment technologies created synthetic fibres, and the move to globalisation that allowed for the mass production of fast fashion, the way we dress has changed dramatically.
We now have much more choice to express our personalities through the clothes we wear. This has driven a shift away from dressing formally all of the time and towards wearing clothes that are more casual and (usually) more comfortable.
And while it's great that we can now turn up to work in a hoody and some jeans, sometimes it's nice to get dressed up. Unfortunately, the opportunities to do just that are often few and far between. Thankfully, you can always find somewhere to go where you won't look out of place if you're dressed up.
Spend the Day at the Races
Up until the 1970s, people used to dress up to watch a sporting event in person. This changed when teams began selling replica jerseys and other merchandise and fans began turning up in their team colours.
Horse racing is one of few sporting events that has retained the tradition of spectators getting dressed up. This is, in part, because horse racing fans don't have a life-long affiliation with a single team or athlete like in most other sports, so there isn't the opportunity to wear "merchandise" like with football or rugby. It's also because officials have tried hard to preserve these traditions as they are what makes horse racing unique.
The experience of spending a day at the races begins at home as you and your friends get dressed up in your sharpest outfits before heading to the racecourse to enjoy betting on some of the races. If you're not someone who usually places bets on sport, you may want to take advantage of the many free bet promotions offered by many bookmakers as this can make your money go further.
After all the races are run, that doesn't mean the day is over. In city-centre racecourses like Chester and York, many people head to the local bars and restaurants to show off their outfits some more.
Head to the Theatre
You wouldn't go to watch a film at the cinema dressed in your finest regalia as you'd stick out like a sore thumb. Chances are, the other that had turned up to watch the latest Fast and Furious movie would be wearing jeans, T-shirts and other casual wear.
However, the theatre is a place where formalwear is still commonplace. Not all plays and not all theatres will attract guests dressed smartly, though you're still bound to find many.
For example, the matinee performance of this year's Christmas pantomime at your local municipal theatre is unlikely to attract people suited and booted, but a performance of Phantom of the Opera at London's Royal Opera House almost certainly will.
You'll need to be selective about what you go to see, when, and where, but with a little bit of effort and research, you'll find plenty of opportunities to get dressed up.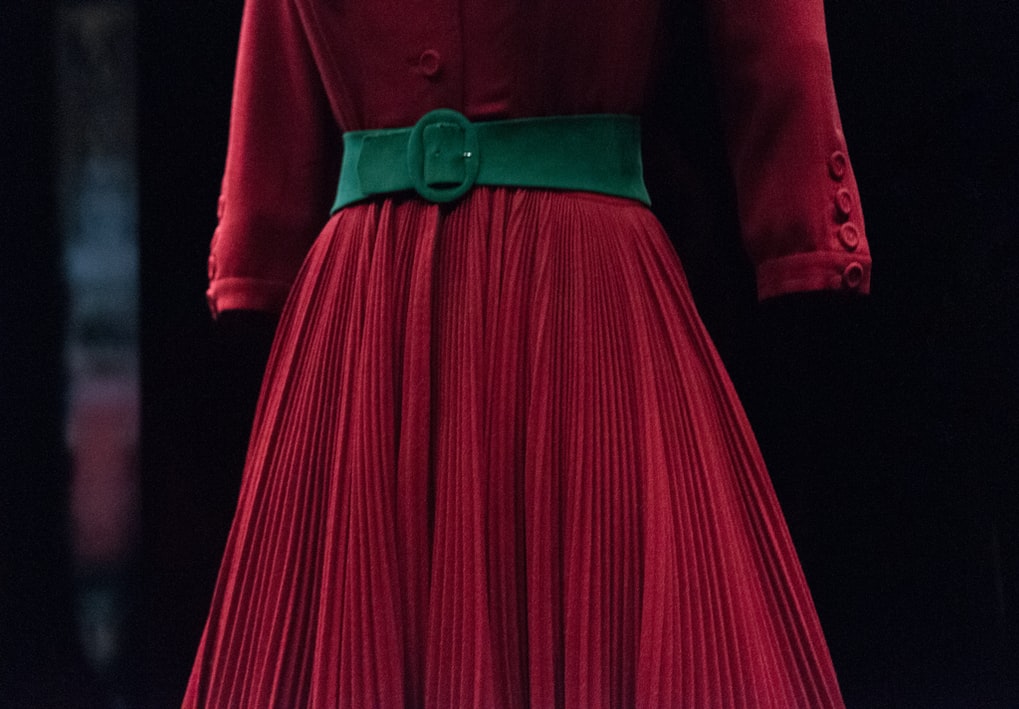 Look Fly for Your Flight
Walk into almost any airport in the world and you'll find plenty of holidaymakers dressed in ultra-comfy casual wear. You'll almost certainly be drowning in a sea of jogging bottoms, shorts, maxi dresses, and flip flops.
But sometimes, it can pay to swim against the grain and dress up to go travelling.
When planes are full, some airlines will bump passengers up to business or first class. While there are no guarantees, there is some anecdotal evidence to suggest that dressing smartly can increase your chances of getting a free upgrade.
Some people also like to try their luck and ask for a free upgrade when they're checking in. There are people online who claim that this has worked for them and many more that say it hasn't worked.
Of those that say it's possible, many believe the outfit you don to the airport can make all the difference.
One airline employee went online to say that women should opt for a black blazer and trousers or a dress, while men should go for a shirt and chinos. They recommended trying to look "smart but understated", not drenching yourself in designer labels while trying to look like a seasoned traveller.
Just remember, if you don't get your upgrade, be gracious in defeat. There's nothing like a bad temper to ruin a great outfit.
Go All-In at the Casino
Casinos are like theatres, they were traditionally a place where everyone had to dress up to the nines to get in. But in the 21st century, the dress code is much more relaxed.
Most Las Vegas casinos have just a couple of rules when it comes to what you can wear. T-shirts are prohibited, as are shorts, garments that are ripped or torn, and anything that exposes too much skin. Sportswear is almost always banned, as are flipflops, but you won't need to be in a suit or evening gown either.
However, going all-in on your outfit and opting for something formal won't leave you looking out of place. Many people like to dress up to visit the casino as it adds to the experience and makes them feel like they're in a Bond movie.
Despite society's clear preference for comfy casual wear, there are still plenty of opportunities for you to get dressed up. You just need to look out for them.