Connecting both music and culture.
In celebration of the iconic PUMA Suede silhouette, PUMA has joined forces with leading footwear brand JD for an innovative concept titled 'Suede Stage'. Bringing us a virtual event, featuring a line-up of today's most anticipated musicians, the occasion pays homage to PUMA Suede's long-standing history of joining both music and culture together.
The event, hosted by No Signal Radio's Henrie and Scully, will air at 7 pm on the 12th February on JD's Instagram Live (@JDOFFICIAL). Providing a stage for some of the biggest names in British, music history, the 30-minute event is an exclusive, one-off show for fans and supporters of both music and sneaker culture. Too busy on a Friday night to lock in on Instagram? No worries – fans that are on the move will also be able to stream the show on 'No Signal', the infamous, independent radio station.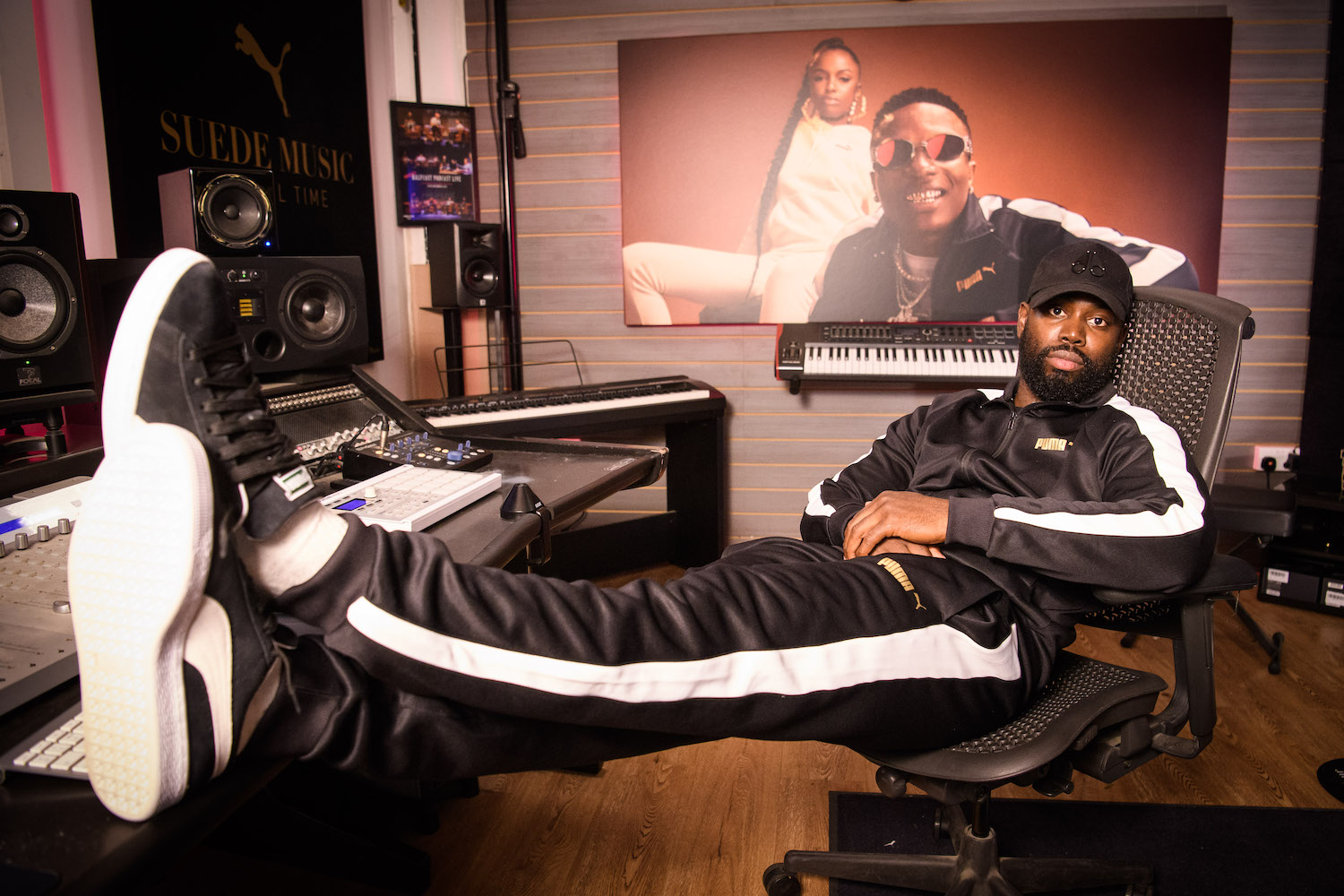 Headlining the show and taking centre stage is the iconic British Grime MC Ghetts. Renowned for his sharp, gritty flow and impeccable wordplay, Ghetts also stands at the forefront of PUMA's Suede Music space, which will be supported by fellow industry musician, Shaybo.
PUMA has actively pushed the sport and culture narrative for 70 years – so there's no better time than now for the brand to continue the momentum by bringing some much-needed entertainment to what could have been a boring Friday night in lockdown.
Ruth How, PUMA Head of Marketing UKI, said: "Connecting both music and culture has always been at the heart of PUMA Suede and it is important we can give a platform to the game-changers in music, and inspire new generations. We are so pleased to partner with JD to bring the Suede Stage to life, bringing fun and entertainment into the homes of many this February, whilst re-establishing our iconic cult classic Suede Shoe."
Make sure to stream the show tonight (12th February 2021) at 7:00 – 7:30 PM (GMT) over on JD's Official Instagram page.