Intrigued by his style, we have tapped @asherbrunings to provide us with an exclusive insight into his fashion favourites. With an eye for high fashion, the sartorial expert is a master at incorporating oversized fits and wide-leg trousers into his outifts to create well-proportioned looks.
Find the full list below, including Bruning's favourite items from labels such as Jacquemus, Daily Paper and Rick Owens.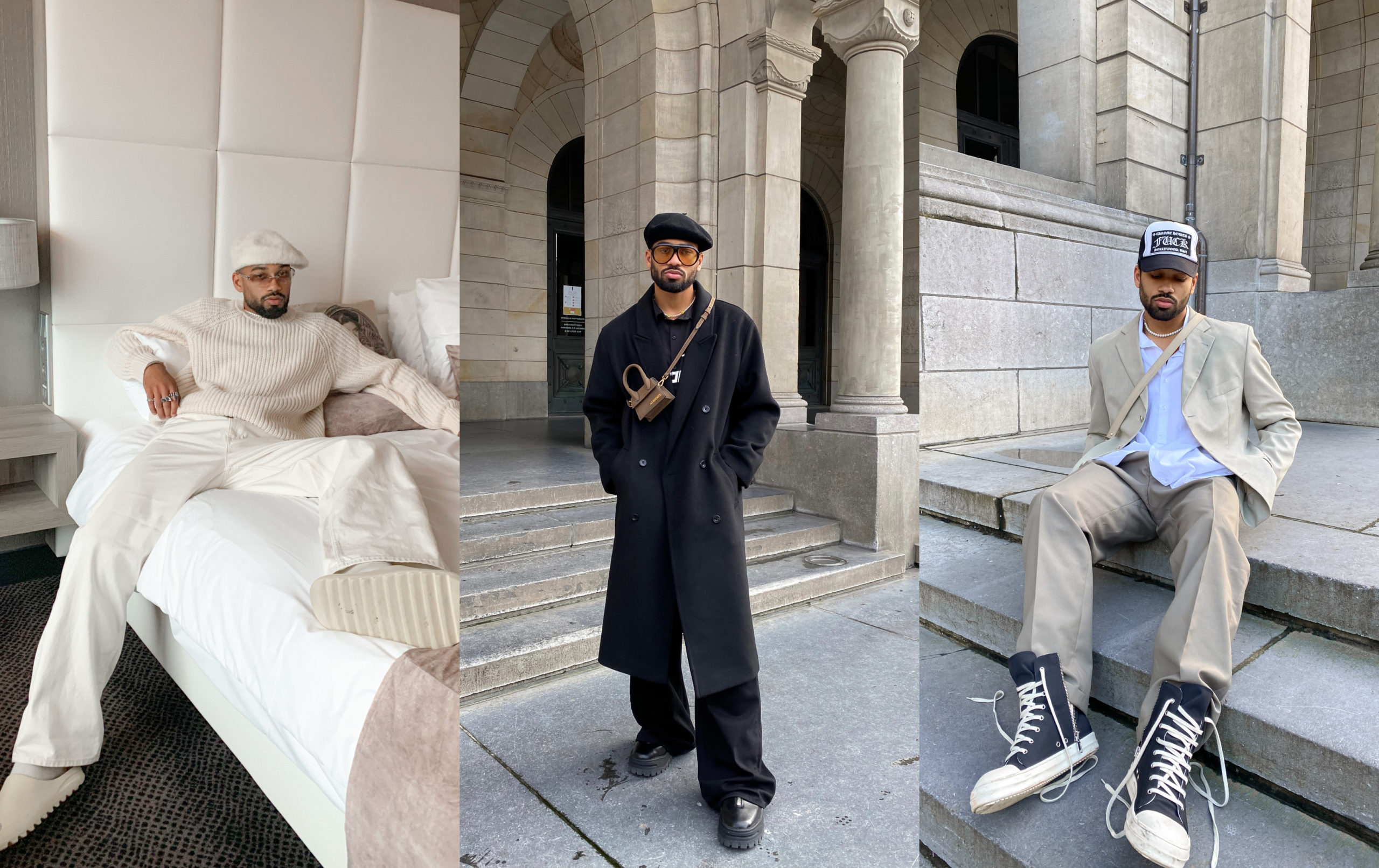 Daily Paper Kardy Jacket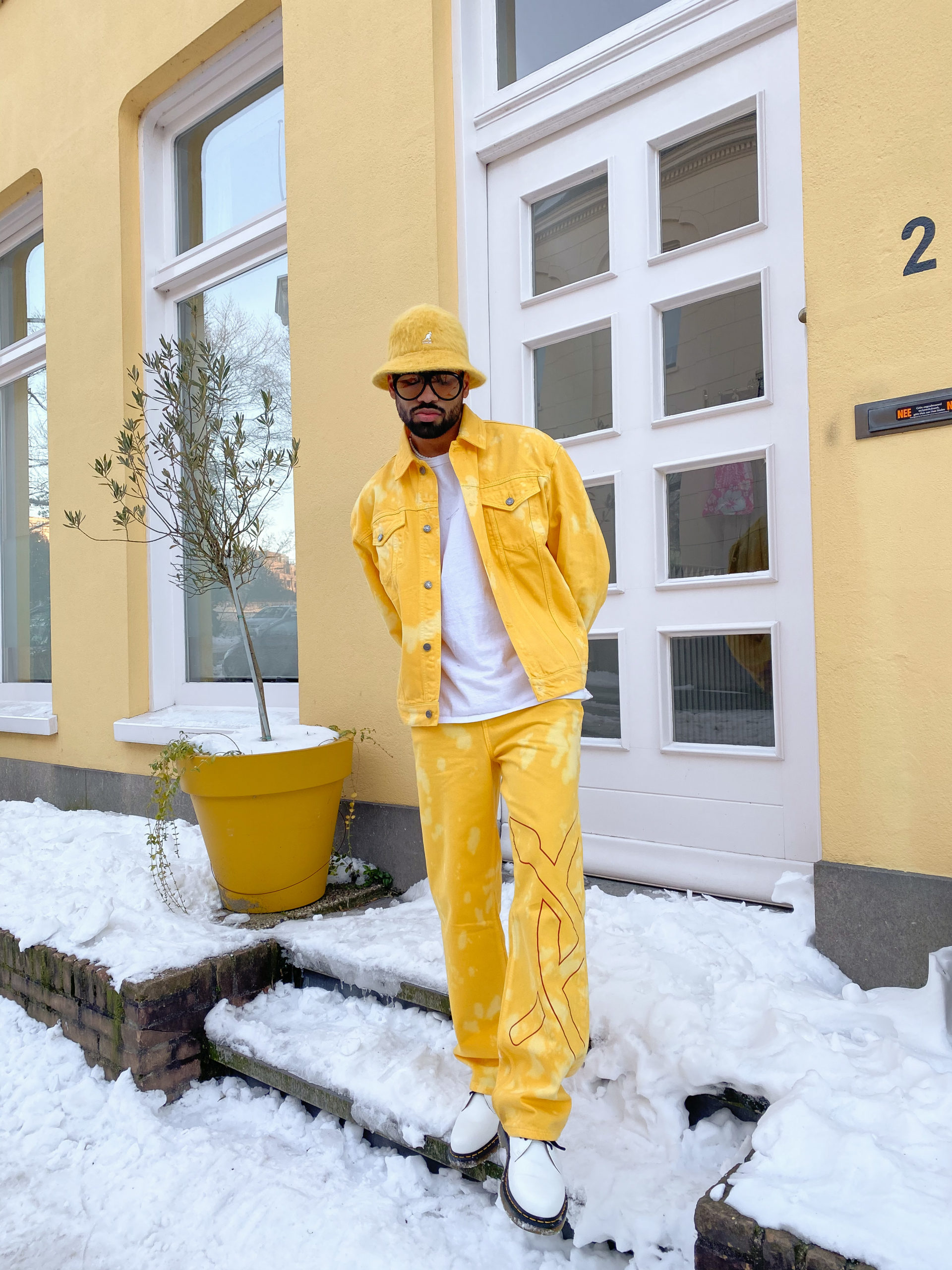 You can never go wrong with a well-fitted denim two-piece and a pop of colour.
BUY
Prada Bucket Hat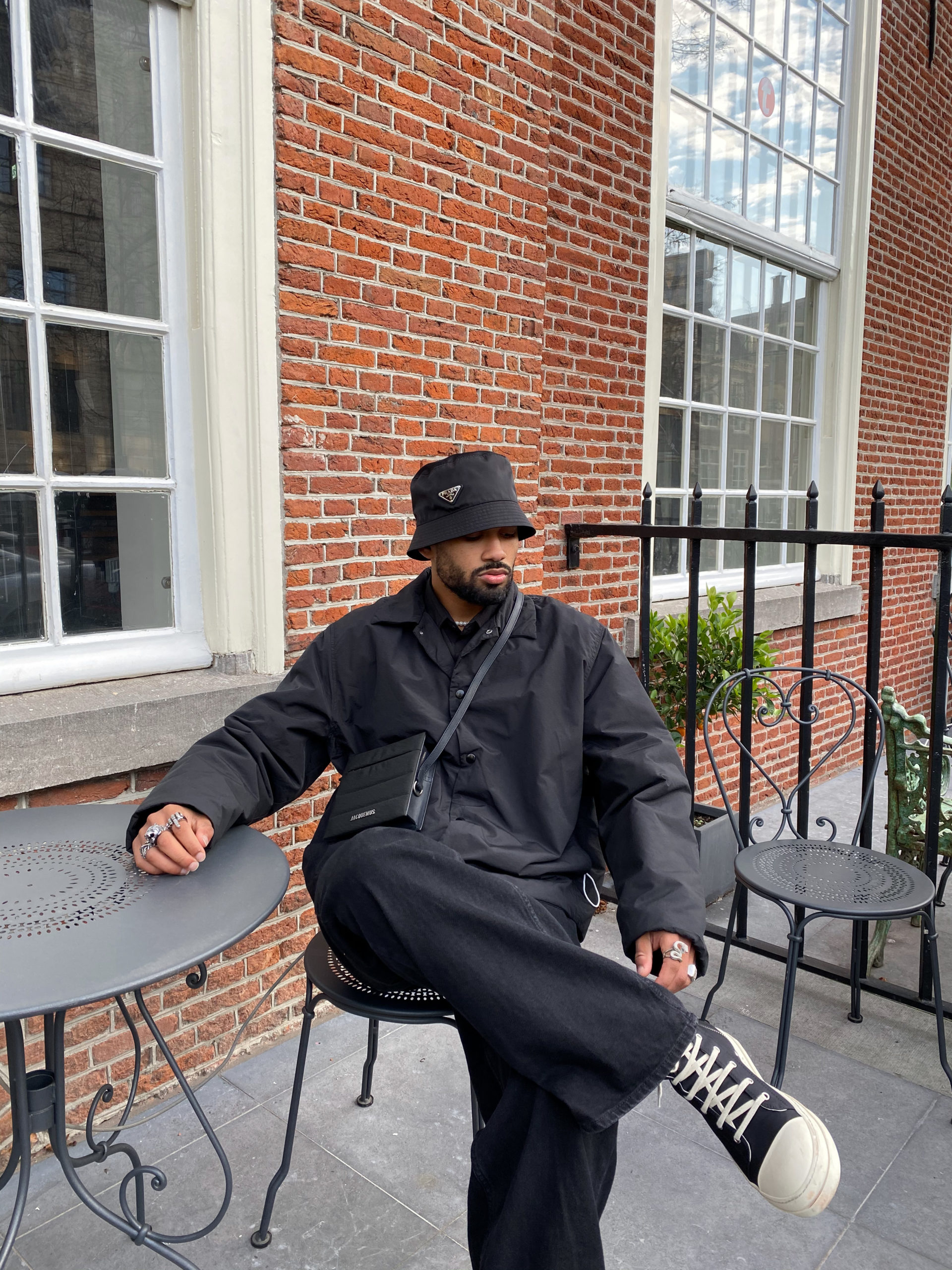 This bucket is just an essential for my hat collection, goes with almost everything and even keeps your head safe when it's pouring.
BUY
Colin Customs Pearl Necklace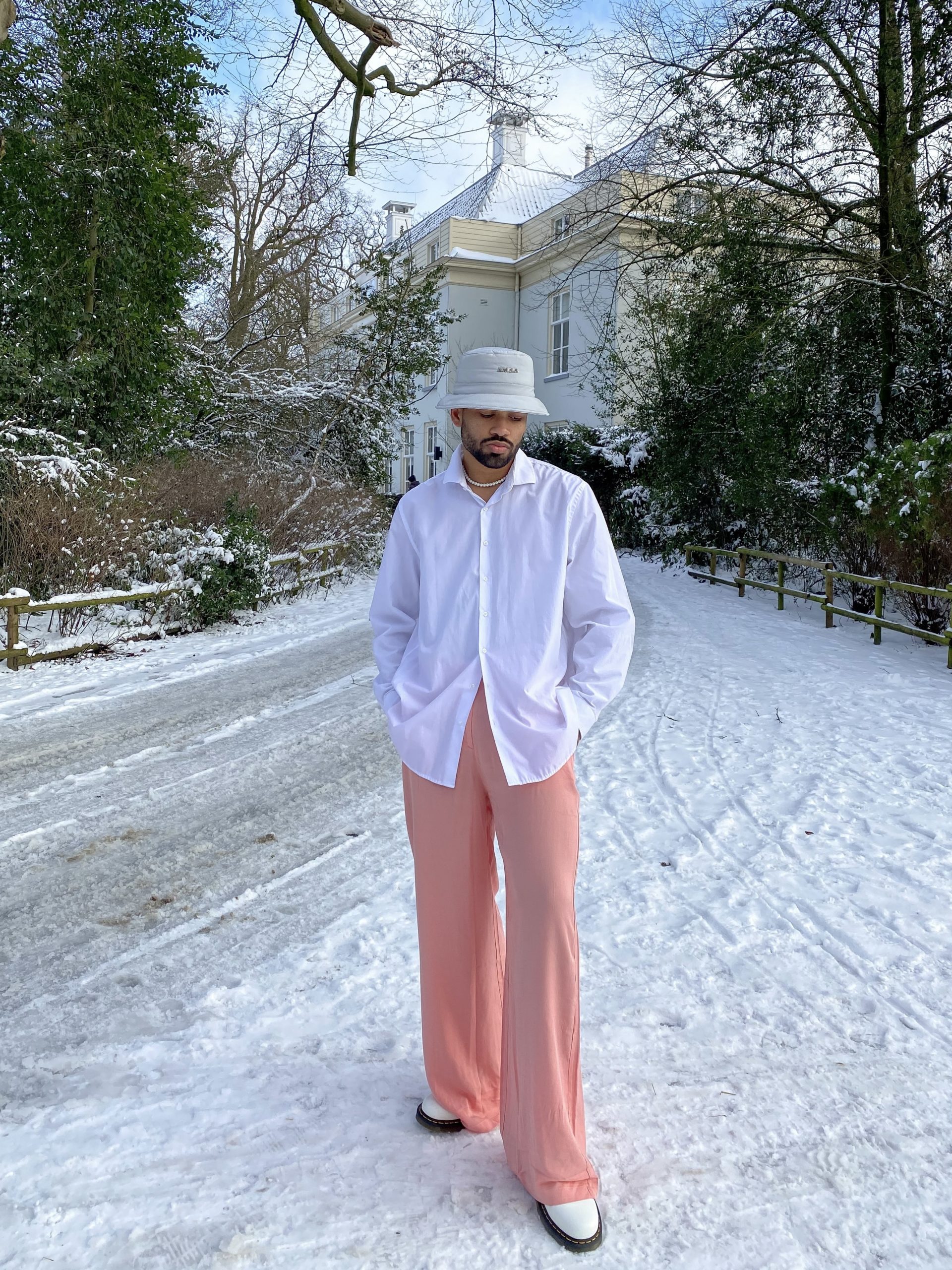 In my opinion, pearl accessories give your outfit a totally different vibe to your look despite them being such a little thing to add.
BUY
Rick Owens Ramones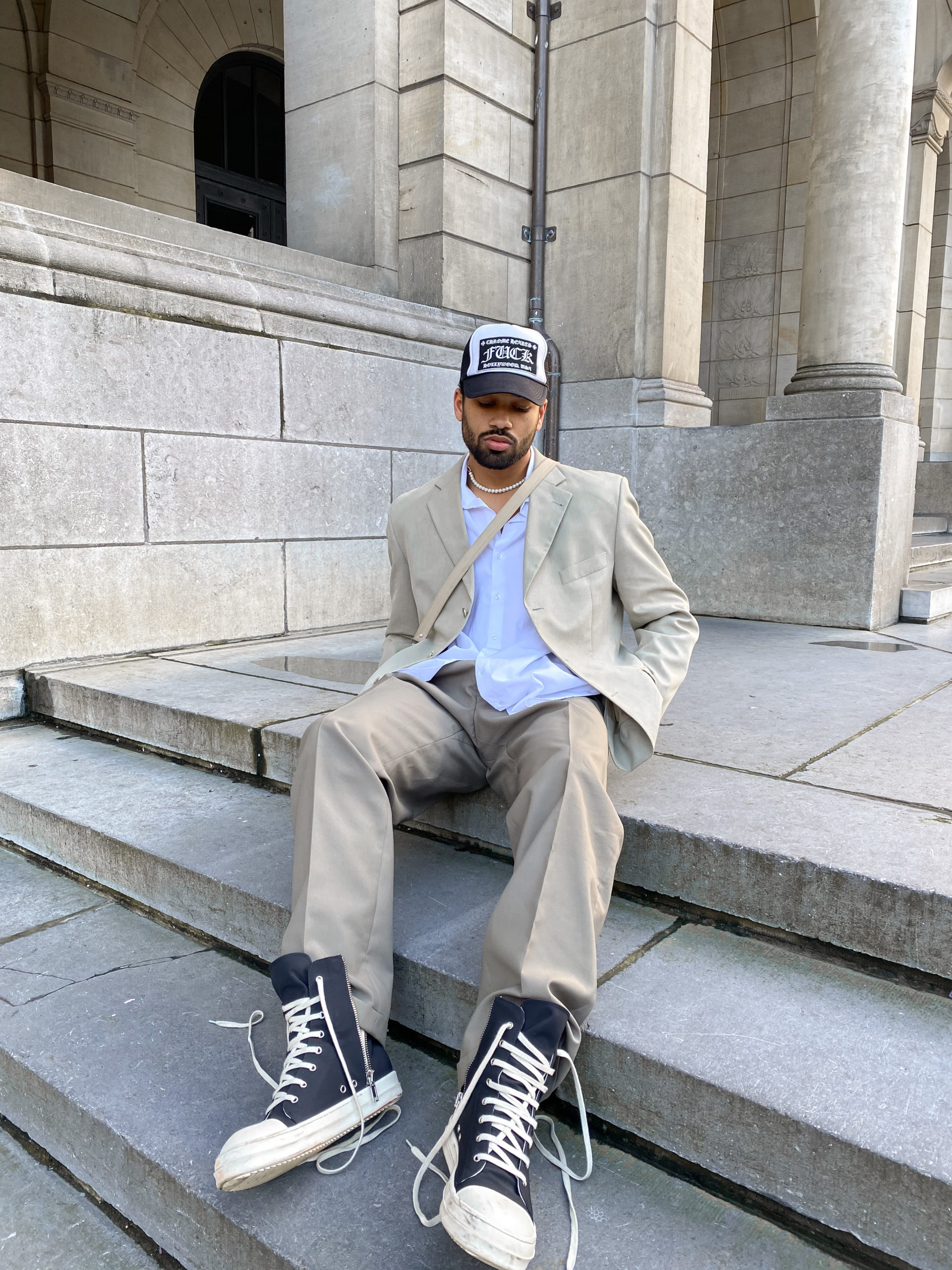 One of the most diverse shoes in my collection. Throw on some wide trousers and an oversized shirt, tuck in oversized jeans or even wear shorts. They'll do the job.
BUY
Jacquemus Bag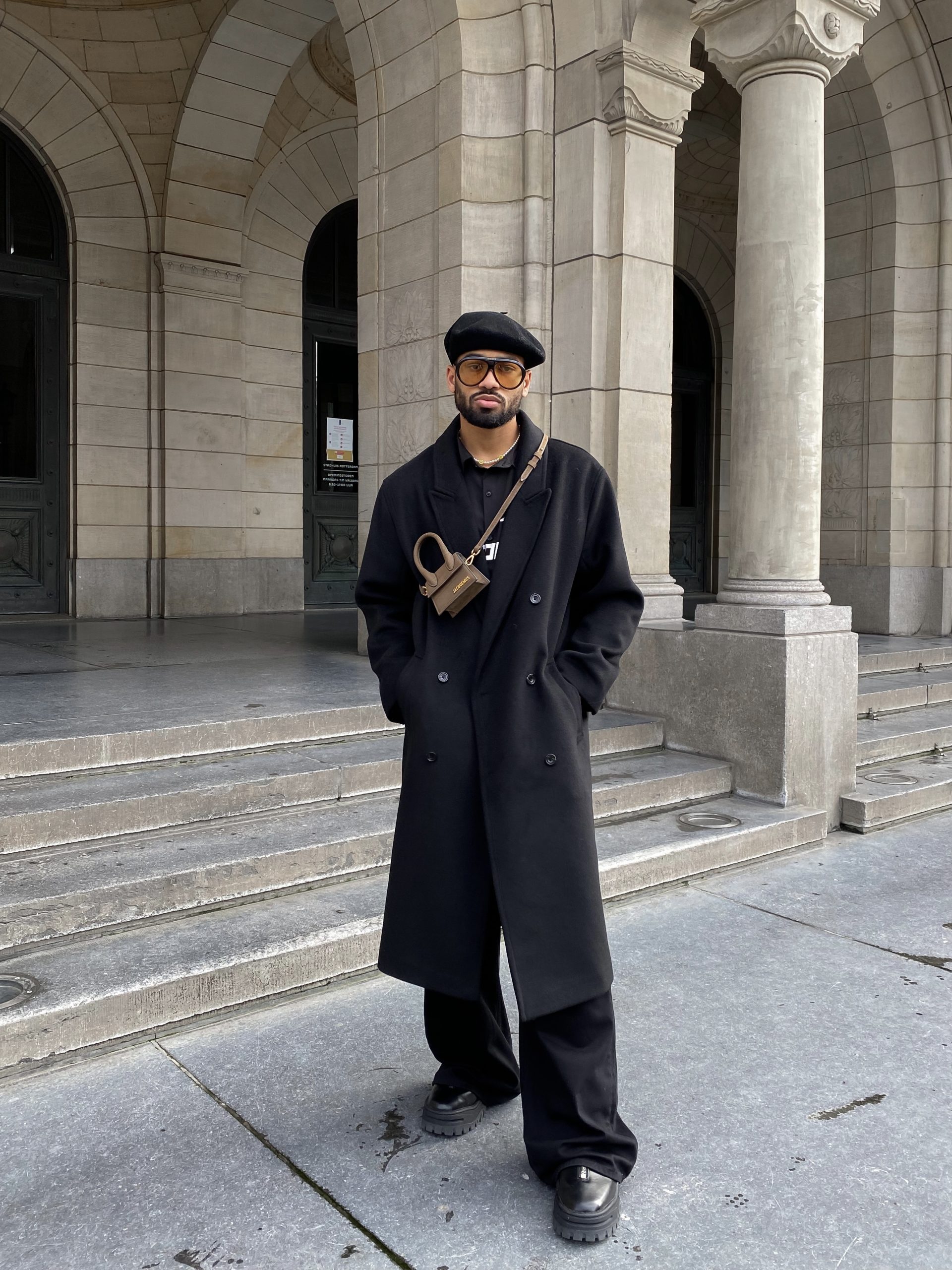 What I love about this bag is that it's minimal but still funky because of the shapes and different colours that you can choose from. I went for brown because I like nude tones.
BUY
YEEZY Slides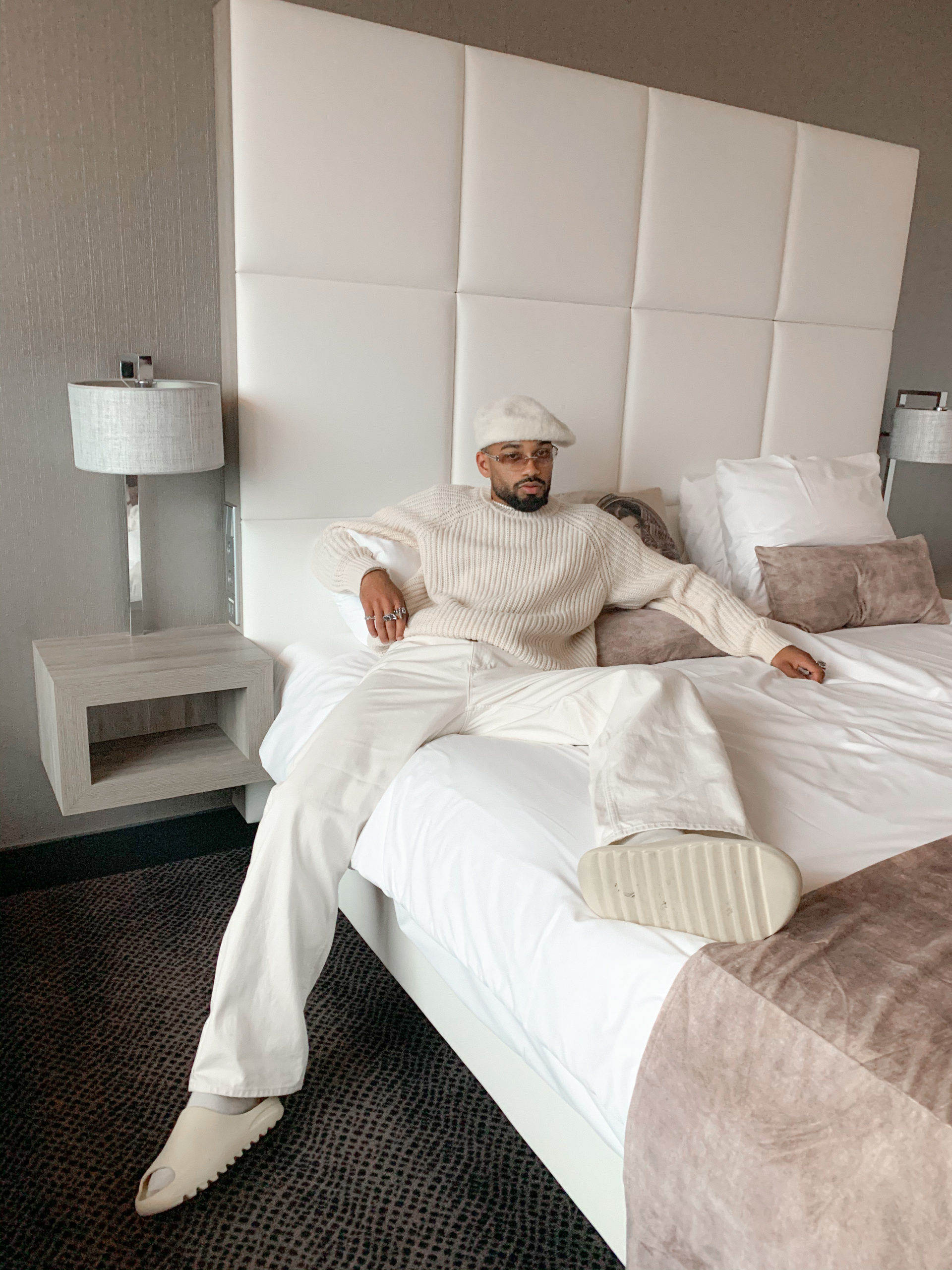 If you want to go for comfort and still look stylish these slides will be a perfect match for you.
BUY
Jaded LDN Knitted Vest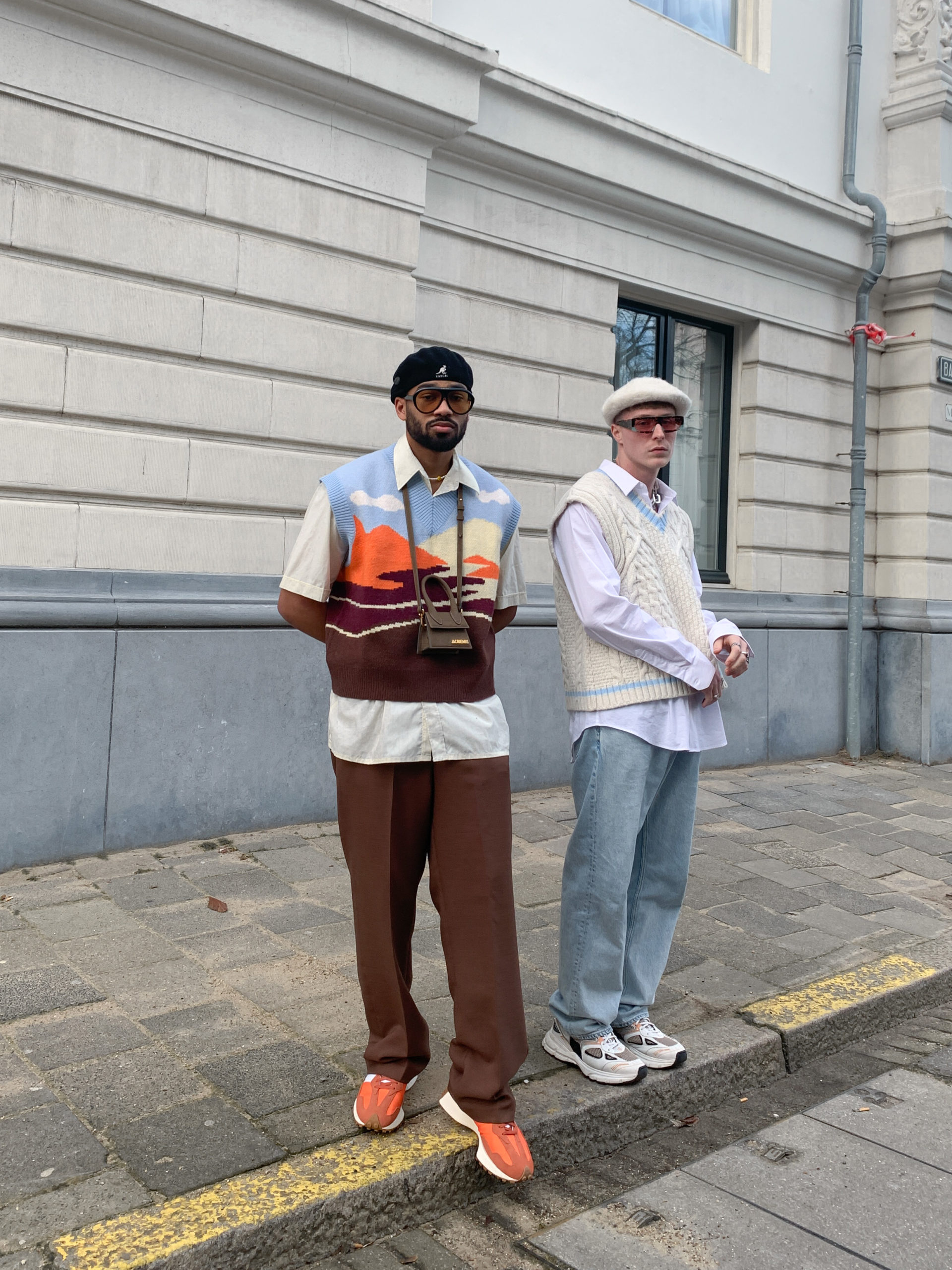 I love to style vests since they are nice to layer with but also look good on their own. The colours and the cropped fit made me go with this one.
BUY
Naked Wolfe Loafers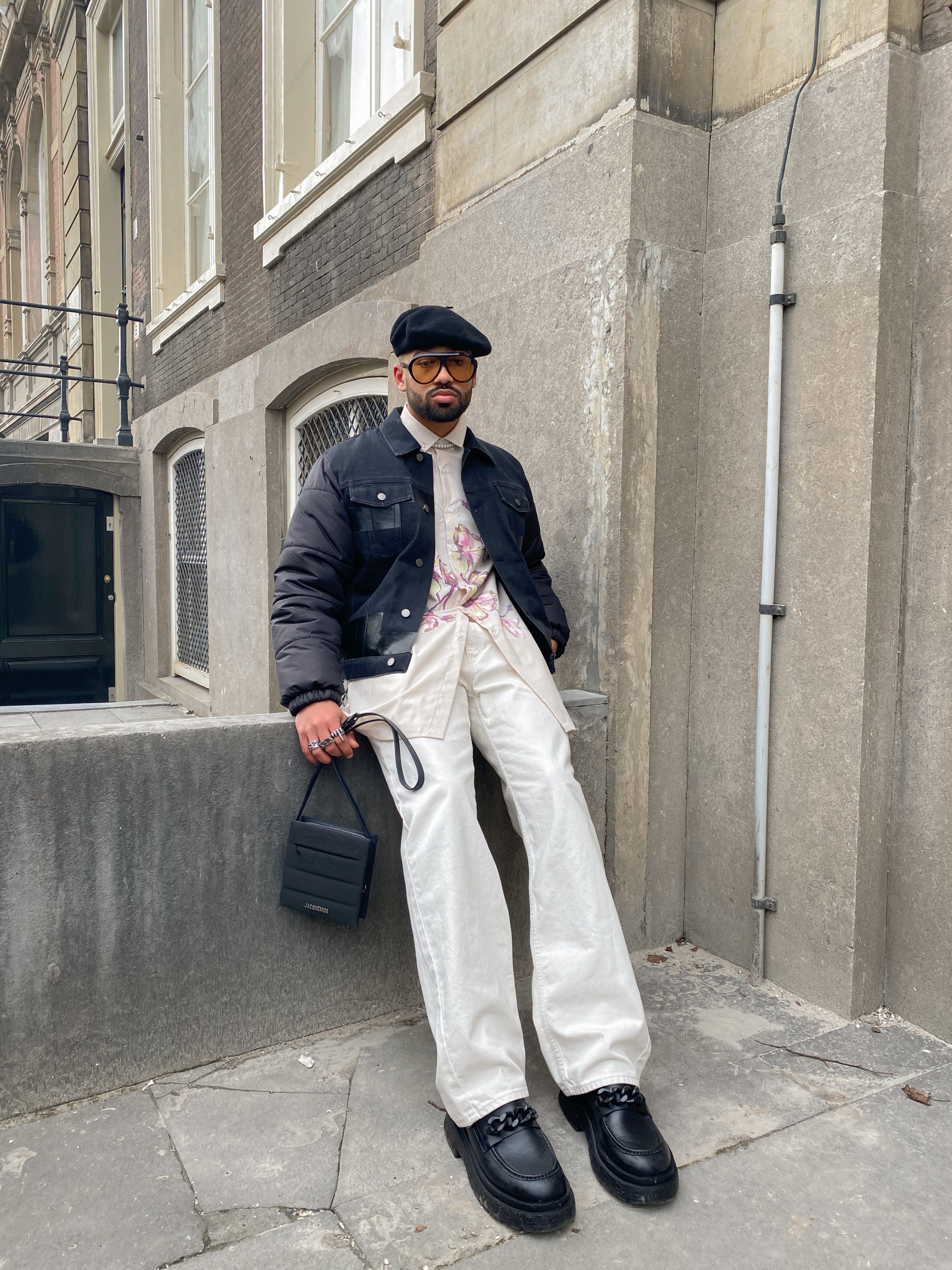 What I love about these loafers is the fact that they are so chunky, they make a lot of fits more interesting and add a little spice.
BUY
Chrome Hearts Trucker Hat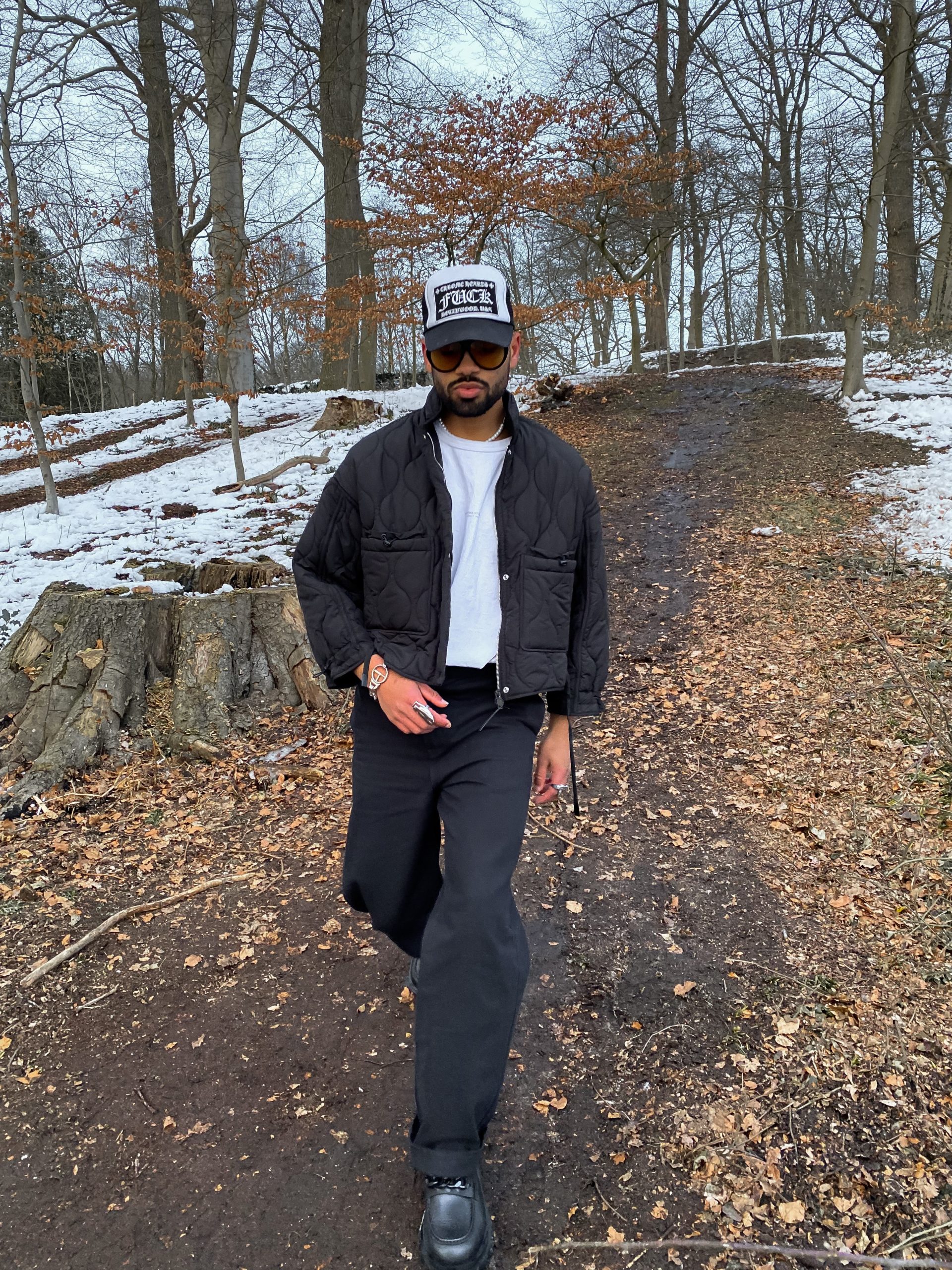 Trucker hats have become one of my favourite pieces of headwear and this chrome hearts hat is definitely one I had to have. 
BUY
Nu-In Wide-Leg Jeans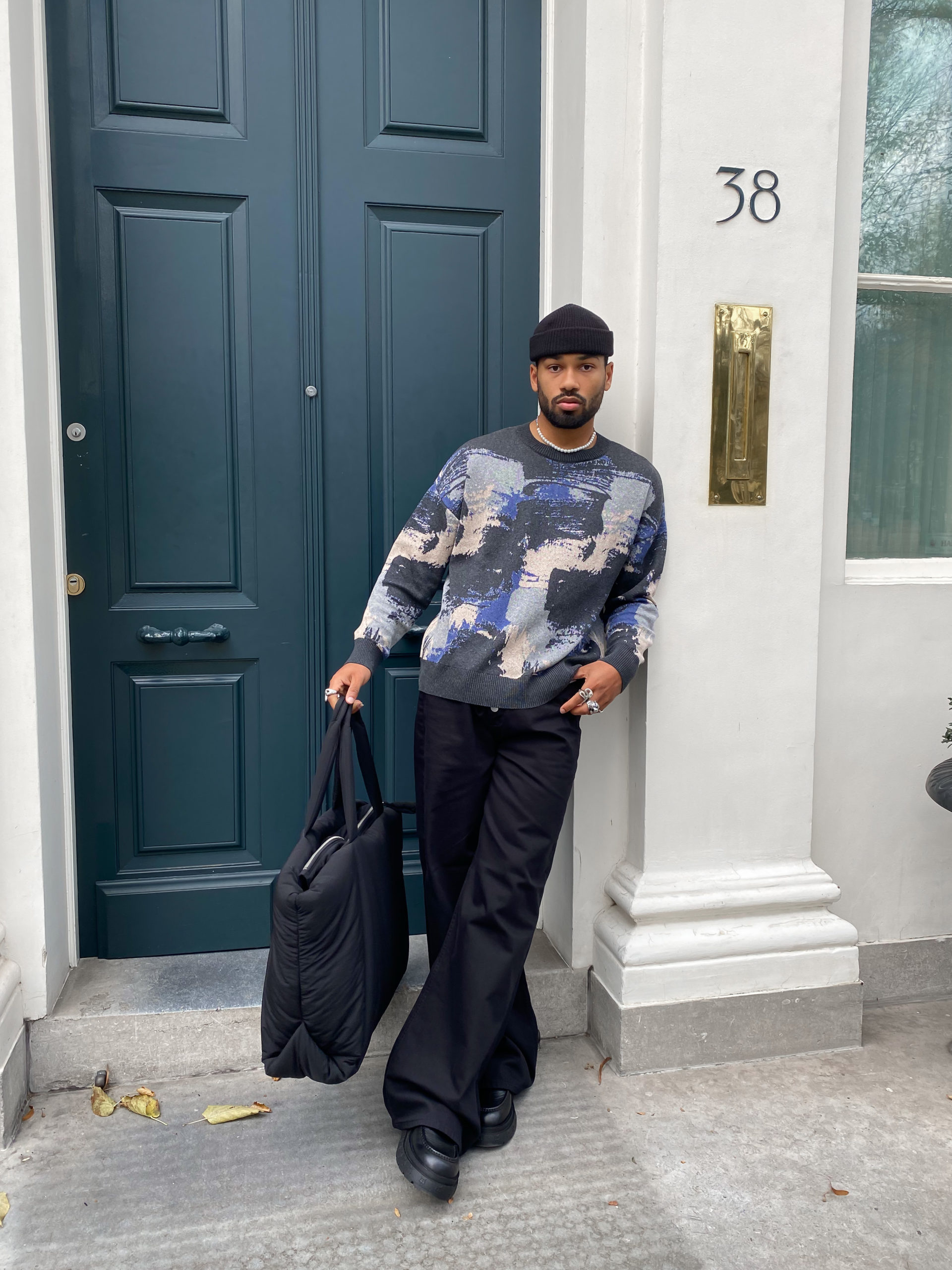 If you know me I really love me some wide jeans so when I came across these extra-wide jeans I had to get my hands on them asap. 
BUY