"These are the consequences of your own happenstance."
To create a sub-cultural fashion brand, one must acquire the skills to take responsibility and accept the mission. For the London-born brand City States, the mission was in fact already accomplished despite its new-fangled emergence.
Eminent for its sole focus on collaborations, City States has joined forces with UK-based artist Ryan Gander, to unveil their latest collection. Providing a centralised space for creatives across the globe, the brand also ensures that the most eclectic and dynamic pieces remain at the forefront, even if it happens to be fashioned by the ones closest to you…
In this case, Gander's latest collection with City States observes the 'happenstance of the doodle'. Yes, the absent-minded scribble often found on the margins of a piece of paper.
The doodle – often created whilst the mind is occupied elsewhere – has been strategically embellished on a collection of soft cream t-shirts and hoodies, with the support from two of Gander's children Olive May Gander (Age 11) and Penelope Eve Ganger (Age 6).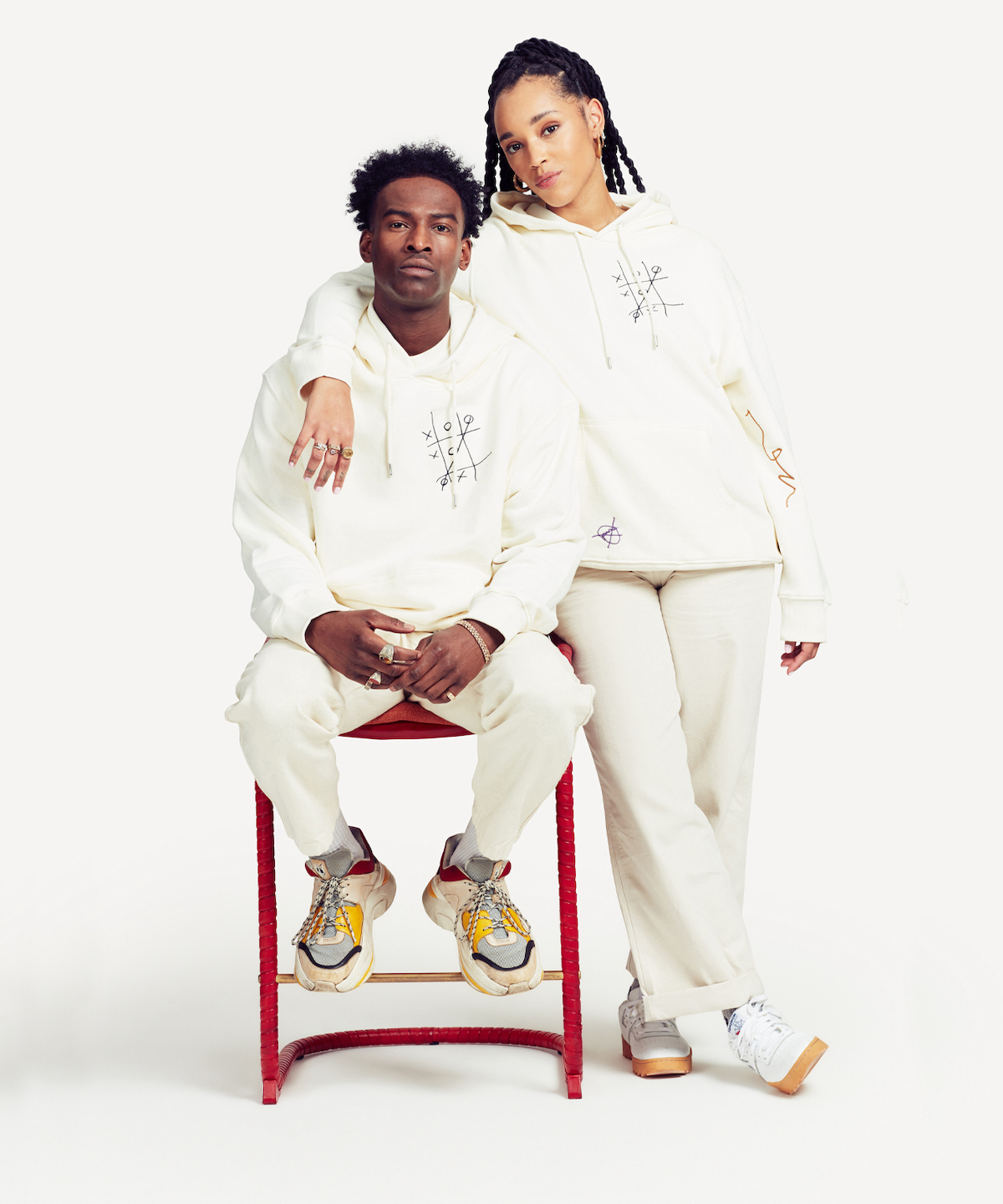 Outlining itself as a by-product of abstracted play, the collection purposely disregards the figurative, text-based doodles, for a more balanced annotation. Gander, who swanks an already-established reputation in art, explains the concept: 
"I collect annotations from the margins of books. I love that phrase 'from the margins', it has a double meaning, creatively lots of great things come from the margins; socially, geographically, politically… never the mainstream. Annotations are at their best when they've been separated from the text they're meant to refer to."
As usual, City States continue to exclusively produce limited-edition collaborations in batches of 100. Boasting collectable pieces through its medium of clothing, these garments in particular act as a wearable puzzle, almost as if its intention was to make the viewer create their own narrative to unravel the complexities of the artist. 
The City States x Ryan Gander collection is now available online. Click the button below to shop.