Grunge vibes.
As the season's transition and the cold of winter is slowly departing, a flannel shirt is the perfect outerwear item. Having originally been worn by farmers in the 17th century to protect them from the elements, the style is assured to keep you warm whilst its status as a menswear staple ensures a clean look.
An item that has continued to fluctuate in and out of style for centuries, the flannel shirt continues to hold stylistic capital as an easy-to-wear essential that will never go out of fashion. Most famous for their adoption of the style is grunge rock. A subculture whose style has come back to the fore, it was birthed in the mid-1980s from Washington, America and included bands such as Nirvana, Pearl Jam and Soundgarden.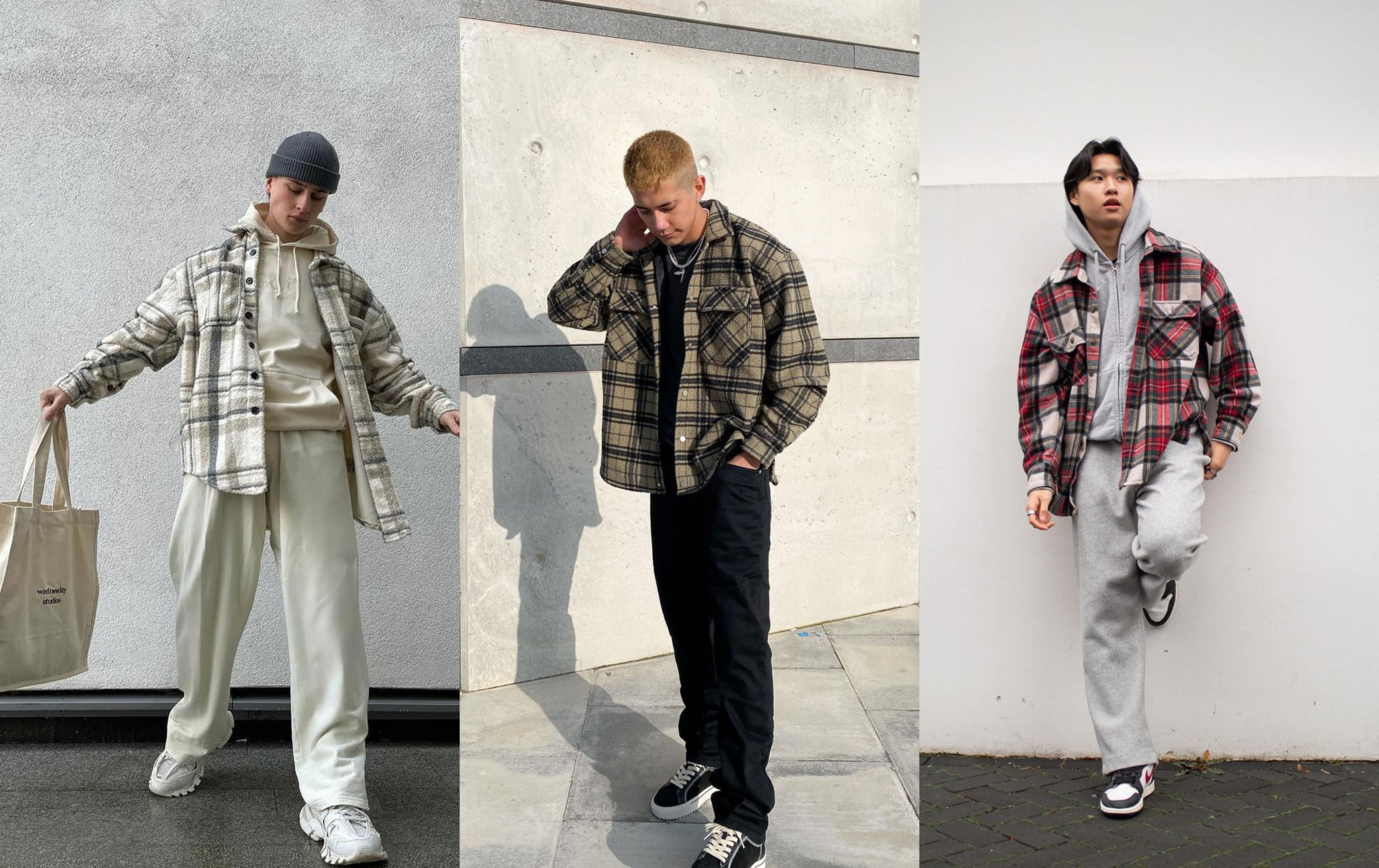 The uniform for grunge rockers was distressed jeans, vintage t-shirts, boots and flannel shirts; a style that has remained popular and adapted to new trends since figures such as Justin Bieber adopted the look in 2016. At the forefront of popularising this style is the legendary Kurt Cobain, lead singer of Nirvana, whose slouchy, oversized flannel shirts remain an inspiration for those wearing the style today.
There is a range of ways that the shirt, which was originally worn by the working classes for manual labour jobs, is being styled today. From those who stick to the grunge connotations that the shirt has and match it with faded, distressed garments to those who mix the style with clean formal wear or relaxed streetwear.
Check out our gallery below to see the favourite ways that we have seen the style be worn by various figures in the menswear scene. Also, let us know what your favourite looks are!