Channelling Americana.
For a garment to be associated with a single location in the modern age is a testament to its historical importance in defining the sartorial codes of a nation. This is certainly true of the varsity jacket, a style that exudes Americana like no other. Having featured in films, on sports pitches and on high fashion runways, the classic style has managed to imprint itself on culture and history.
It is only right that the designer at the forefront of giving this look the style credentials it deserves hails from the country where it built its reputation. Through his designs at the luxury fashion house of Louis Vuitton and his own rule-breaking label Off-White, Virgil Abloh has created some of the hottest variants of the varsity jacket available on the market today.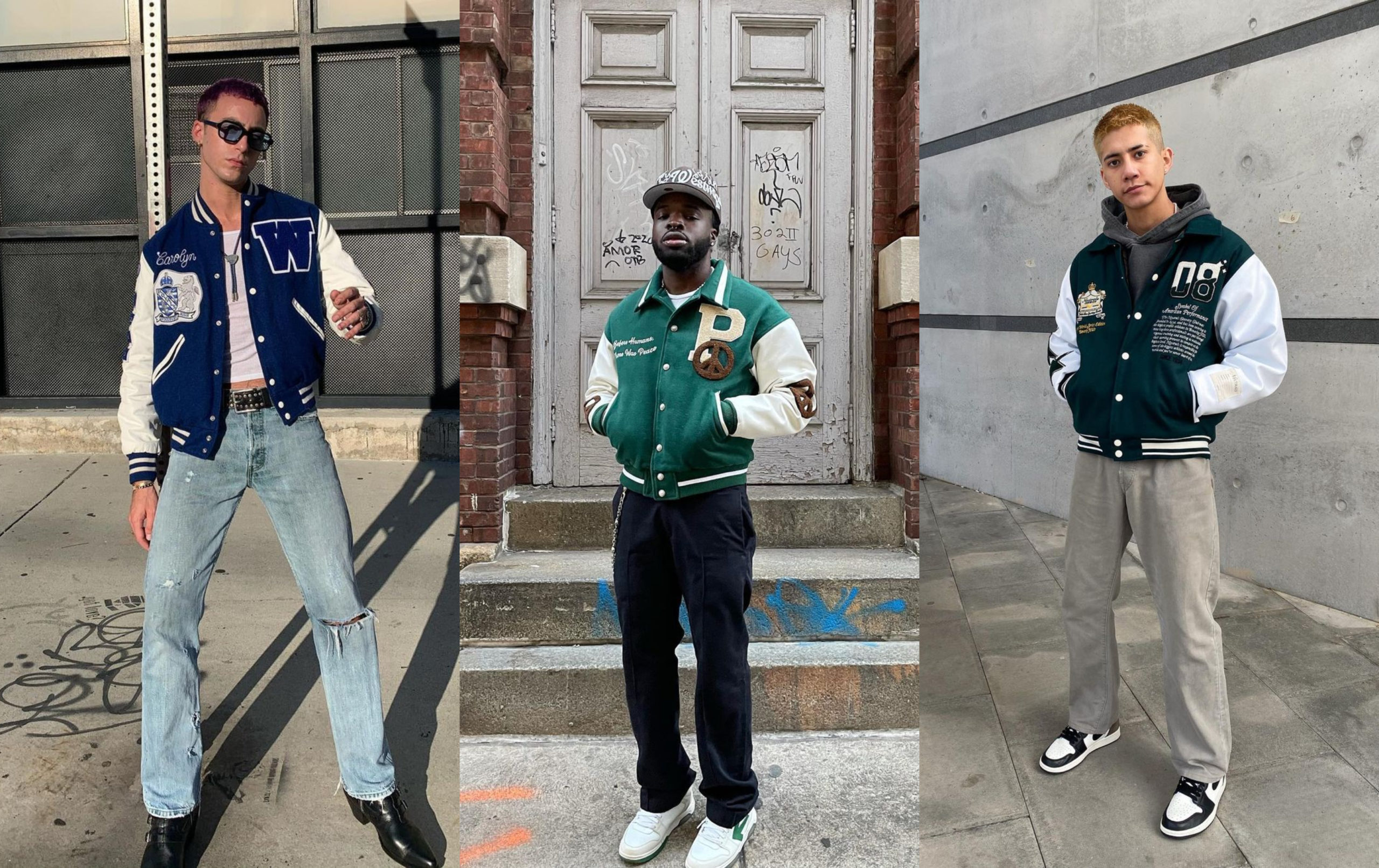 The list of trends that Abloh has influenced is almost endless at this point and the varsity jacket can sit comfortably amongst them. Bringing an essential piece of American casual-wear to the French world of high-fashion, the designer's Wizard of OZ inspired varsity jacket from SS19′ has quickly become a "grail-worthy" item.
The American designer's most recent collection for the luxury house, Autumn/Winter 2021, built on this hype by featuring a green and white variant of the style with various embroidered patches covering the jacket; the design quickly gained traction on social media. In the same season, brands such as Y/Project, Vetements and Burberry all put their spin on the look, placing it as a must-have item for the season.
Varsity jackets can be traced back to the 1930s when sportsmen in prestigious American Ivy League colleges would receive patches with the letters of their college to reward their skill on the sports pitch. By the 80s, the jacket had gained a reputation outside of the Ivy League and could be found in America's professional sports leagues, schools and merchandise stands to become a certified item of street style.
By 1983, Michael Jackson had caught onto the look and sported a red varsity jacket with "M" embroidered to the chest and gold sleeves for his iconic Thriller music video. MJ is one of the many A-list American celebrities that have made varsity jackets such a cultural icon, making him a member of a group that includes Elvis Presley, N.W.A, and James Dean.
Having stood the test of time to remain an essential item in wardrobe's, follow the links above to shop a variety of modern takes on the style. Also, see our full gallery below for inspiration on how to style the look.