Talk true friendship, Ghana & Black Lives Matter
Manifesting from the UK to Africa
London born rap collective NSG surfaced their sound across the boroughs to manifesting their dreams all the way back home in Africa. Dropping endless vibes throughout the pandemic, there's no stopping the boys from growing. The collective's Afro-Bashment music hits differently, unnoticed, NSG has stamped its place via our playlists. PAUSE caught up again with NSG members, OGD, Kruddz, Mxjib, Papii Abz, Dope and Mojo about their meaningful time in Ghana. The boys share with us their reason for opening The AREA Bar in Ghana, what the Black Lives Matter movement showed them to who their 2021 Lupita girl is.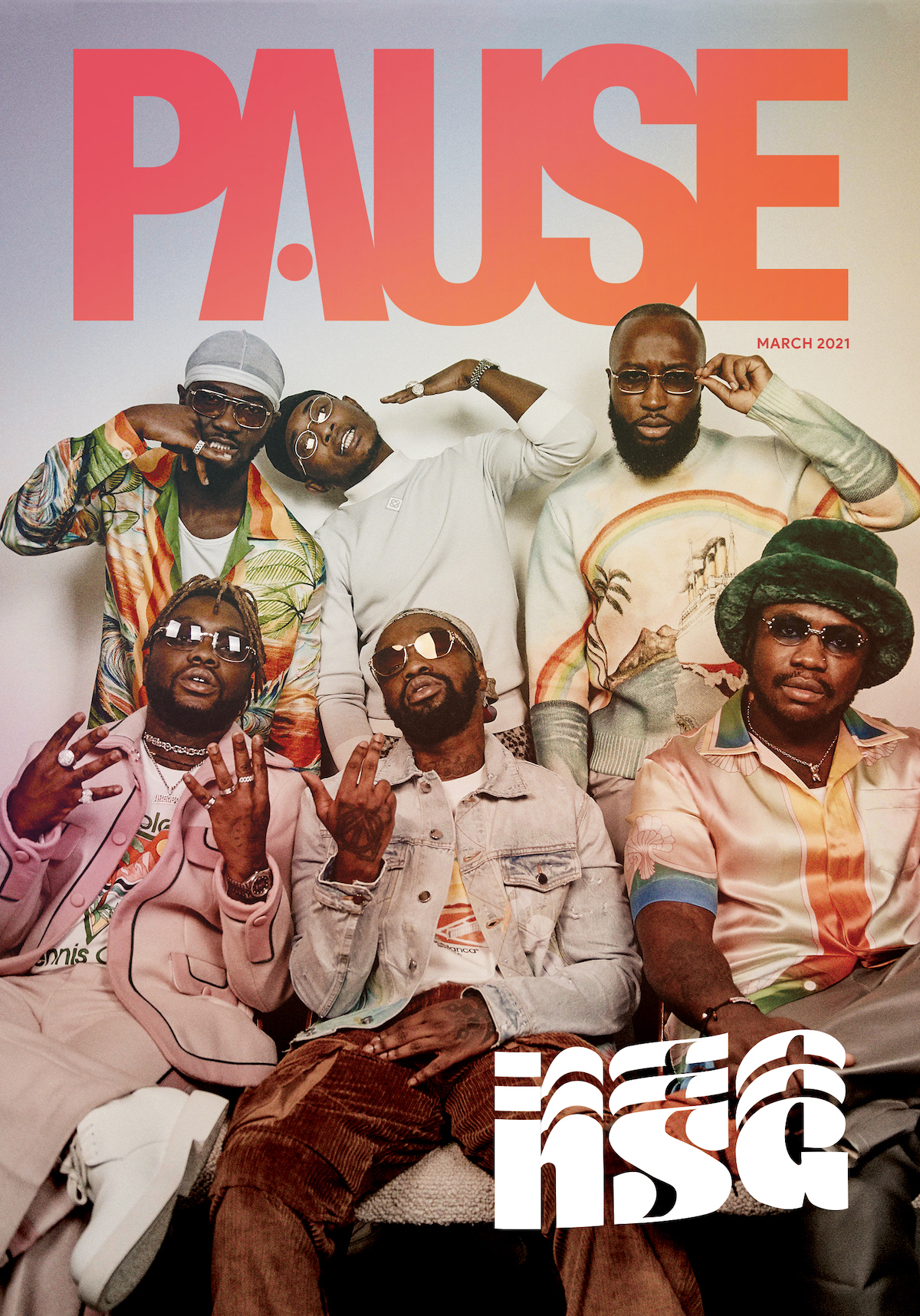 Let's get into it. Do you remember when I interviewed you guys back in 2019. I asked you guys if you had ever performed in Ghana or Nigeria, and you said to me: "that would be amazing, it's in the plans…" and you've just done that.
Papii Abz: C'mon, when we say we're going to do something, God wills it.
How does it feel to accomplish that and where do you guys plan to perform next?
Papii Abz: You know what, it's an amazing feeling to accomplish everything you say, you want to accomplish. Manifestation init, next we're manifesting more of Africa lands. You get me? More of the African nations to shell it and everywhere in the world. Global ambitions.
NSG: INTERNATIONAL BABY!
When you say international, where's that exactly?
OGD: India
Mojo: Brazil
Papii Abz: Should I tell you? You want to go Tokyo.
Mojo: Oh yeah! Tokyo!
Kruddz: Obviously, America.
Dope: Miami… China.
So, tell me, how important is real friendship? I know this means a lot, especially now, with the whole year that we've gone through back in 2020. How important is real friendship?
Papii Abz: You see with real friendship, it's with any ship that you're in. it's got to be a balance and it's got to be both sides. It can't be one-sided. For us, everyone understands each other.
OGD: If you go one sided, you'll fall into the sea.
Mxjib: If you're not sailing the ship well, might to a titanic thing. (A Kate Winslet thing!)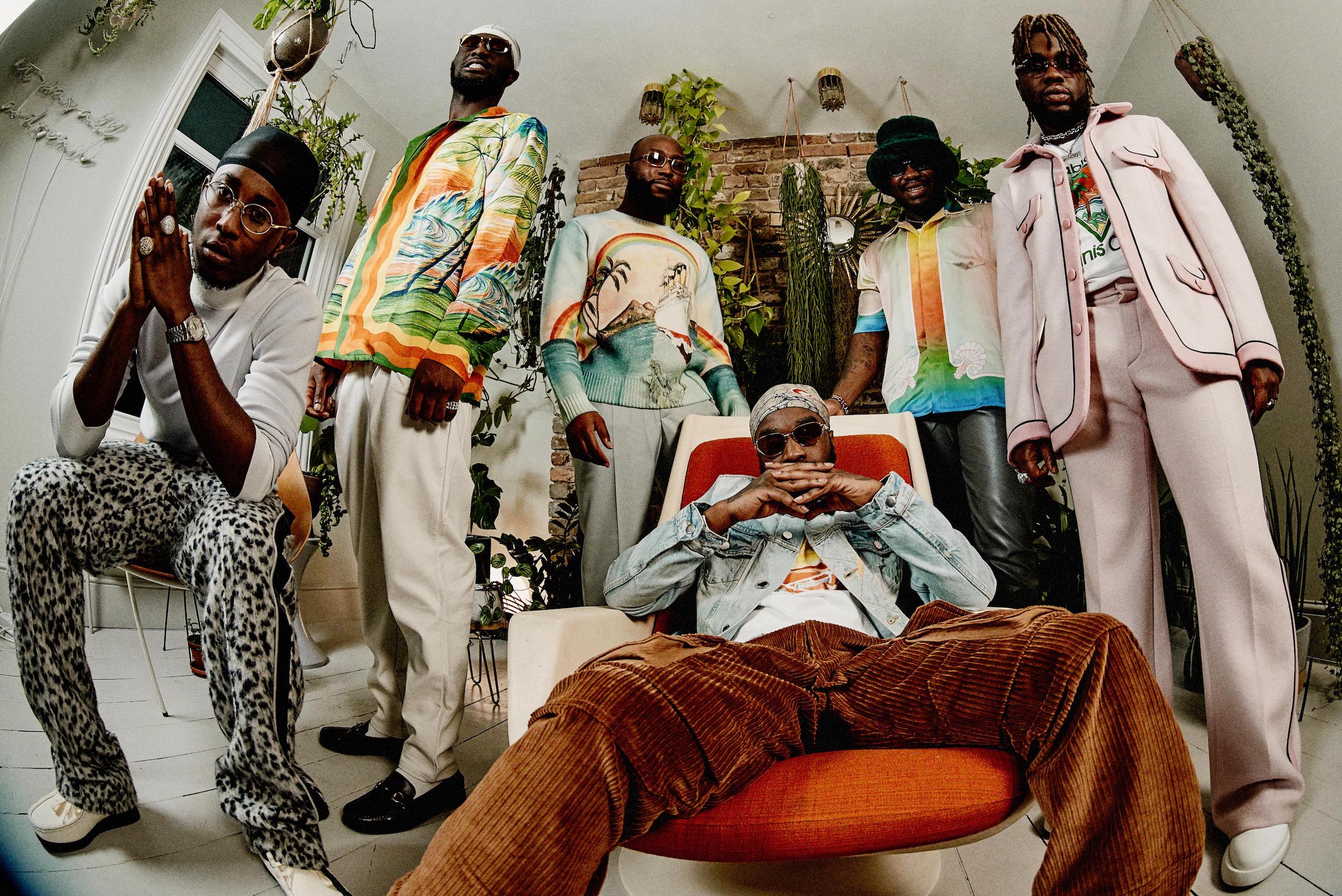 Mojo: Jumper – Casablanca @ HEAT, Trousers – Casablanca @ HEAT, Shoes – ASOS, Glasses – The vintage trap. Kruddz:Scarf – Gucci, Jacket – Amiri ( MR Porter), T-shirt – Casablanca @ HEAT, Trousers – 3.Paradis, Shoes – Kickers, Glasses – The Vintage Trap. Mxjib: Hat – ASOS, Shirt- Casablanca @ HEAT, Trousers – ASOS, Shoes – Kickers, Glasses – The Vintage Trap. Papii: Shirt – Casablanca @ HEAT, Trousers – ASOS, Shoes – Sebago, Glasses – The Vintage Trap. OGD: Suit – Casablanca, T-Shirt – Casablanca @ HEAT, Shoes – Clarks, Glasses- The vintage trap. Dope: Top – Casablanca, Trousers- Casablanca, Shoes – Clarks Originals 
What keeps your guys' friendship together? It's been going for years.
Kruddz: I think it's the same goals and same culture. Culture is something that sticks us together. That's the main reason.
How have you guys adapted to the pandemic – musically?
Dope: There's no difference.
Mojo: There're just no performances.
OGD: We can't interact with our fans as much and we can't push our music as much (performance-wise). Performance pushes our music the most.
But you guys still brought out the heat.
OGD: Bangers are no problem.
How about music videos? I was thinking: "Aye, it's a pandemic and these guys are still dropping hard tunes." Did you shoot any music videos during the 1st lockdown?
Papii Abz: During the pandemic, within the guidelines, of course.
Mojo: All the safety measures were put in place.
OGD: Everyone had a mask on.
Tell me about the ones that you have done.
OGD: Porsche, Lupita was during lockdown. We just shot one releasing.
Papii Abz: DRUNK GUITAR
OGD: We shot one just recently which should be coming out…our next release end of February. [DRUNK GUITAR]
Scarf- Christian Dior, shirt – 3.Paradis, Trousers – 3.Paradis, Trainers- Balenciga
Hat – ASOS, Jacket – ASOS, Trousers – ASOS, Shoes – Crocs
Your collaboration with Nines was sick! On the plane. Was that an actual plane that you shot it on?
Mxjib: We were halfway to Jamaica…
Kruddz: We're chatting sh*t.
Papii Abz: Fine, we'll own up. It was a set.
Dope: It was a real plane though…
OGD: It wasn't bro. it was a really good set, you thought it was a plane.
Who would you guys want to collaborate with next? Is there any other artist you look forward to working with?
OGD: Beyonce.
Papii Abz: I'd also love to work with more upcoming African artists. Old-school ones and the up-n-coming ones.
Mxjib: FUTURE!
OGD: Shatta Wale. We might have something going on. The whole world, Shatta Wale.  If we're talking about America properly Future. I listen to American music but I don't feel like it fits with what we're doing.
Dope: Young Thug too.
Your song 'Lupita'. Each of you, who is your Lupita? It could be anybody.
Dope: Bria Myles.
Papii Abz: I'm trying to think of mine… Urm [hmm].
Mojo: I see you tweeting about her fam.
Papii Abz: Yeah, Bree Runway.
Kruddz: Lupita. I'll be honest.
Mojo: Kelly Rowland.
Mxjib: I'm African, I dey [stay] for them. That's real life.
OGD: I got my baby mama, she's my Lupita.
NSG: Jheez [yes!]
OGD: I'm a sweet boy man.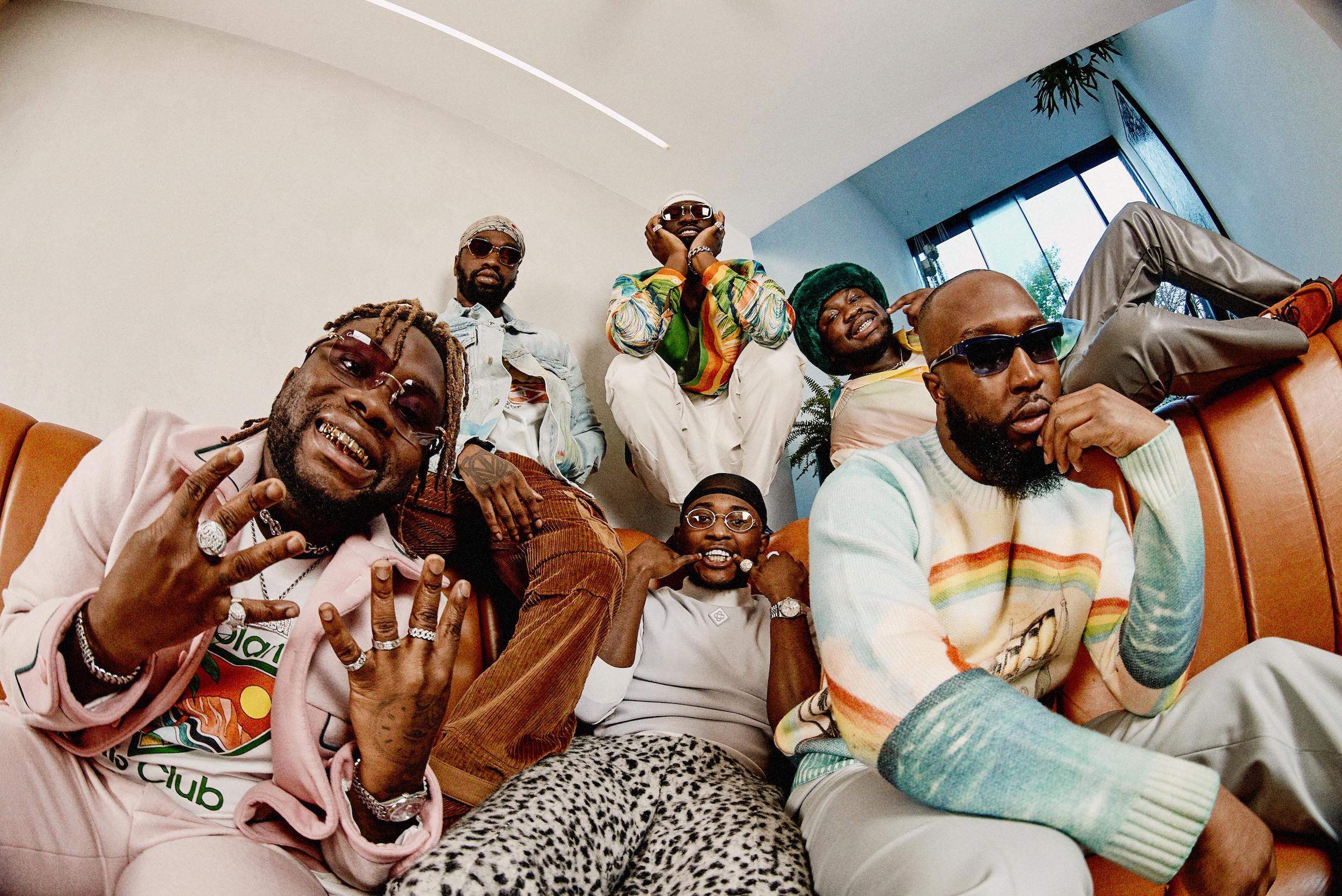 So, who gets the most girls out of all of you?
Papii Abz: Probably Dope.
Dope: Nah, Abs gets the most girls.
Mxjib: Actually Mojo! [laughs]
In terms of artists in the UK, who would you say is underrated?
Papii Abz: In my opinion, one of the most underrated artists in the UK is definitely AM.
Mxjib: You know what yeah, I think Nafe Smallz.
OGD: Odeal. 100% he should be bigger than what he is.
Throughout your career, have you had anyone shout you out that you didn't expect?
OGD: Liam Payne. I still think about that sometimes.
Kruddz: Drake. Although, if you're at a certain place in music, you can kind of expect that.
OGD: In the UK you might just get that shout out, but Liam Payne is a bit random.
Papii Abz: Davina McCall too. That was definitely random.
Mojo: Calvin Harris too, that was too random. We've had a few.
OGD: I think it's either Drake, Liam Payne or Craig David.
Mojo: Davina McCall!
So, you guys opened a bar in Ghana. Where is the bar?
Papii Abz: The AREA Bar!
OGD: If you want to come to Ghana, come see us.
Where is the bar?
OGD: It's in Osu, Accra, It's in the party place of Ghana.
What made you guys decide to do this, and why?
Papii Abz: The main reason is because we are known to party and be the littest. The Area bar just made sense. To also give back to the people, to our background, to where we are from, you know what I mean.
Kruddz: We have to go back to re-charge energies and powers.
OGD: Every December, If you go to Ghana, it's the place.
Papii Abz: According to stats, Ghana is one of the fastest-growing economies. Let's see how we are in ten years.
How does it feel getting love from back home?
Kruddz: It's the best one. I don't know how to explain it, it's where you get your sauce from – appreciating you.
OGD: 6 hours on a flight away. It's crazy. I'll be chilling on the beach and someone will come up to me and mention NSG. Even though I come from there, I'm not doing music there, so it's mad.
Papii Abz: The sound has touched them.Kruddz: It's the best feeling. This country is support, over there is love. They love you like, it's crazy. That's the difference.
Let's start with London. What're your favourite restaurants?
Papii Abz: Ah, you know what, for Caribbean, Troba. For African, Mama Jays, Auntie Kate's.
Mxjib: Dishoom for Indian food.
Kruddz: I like someplace in Finsbury Park called Lulu's. They got a little twist to the Caribbean ting [thing].
Mojo: Superchef.
Dope: Hong Kong fam.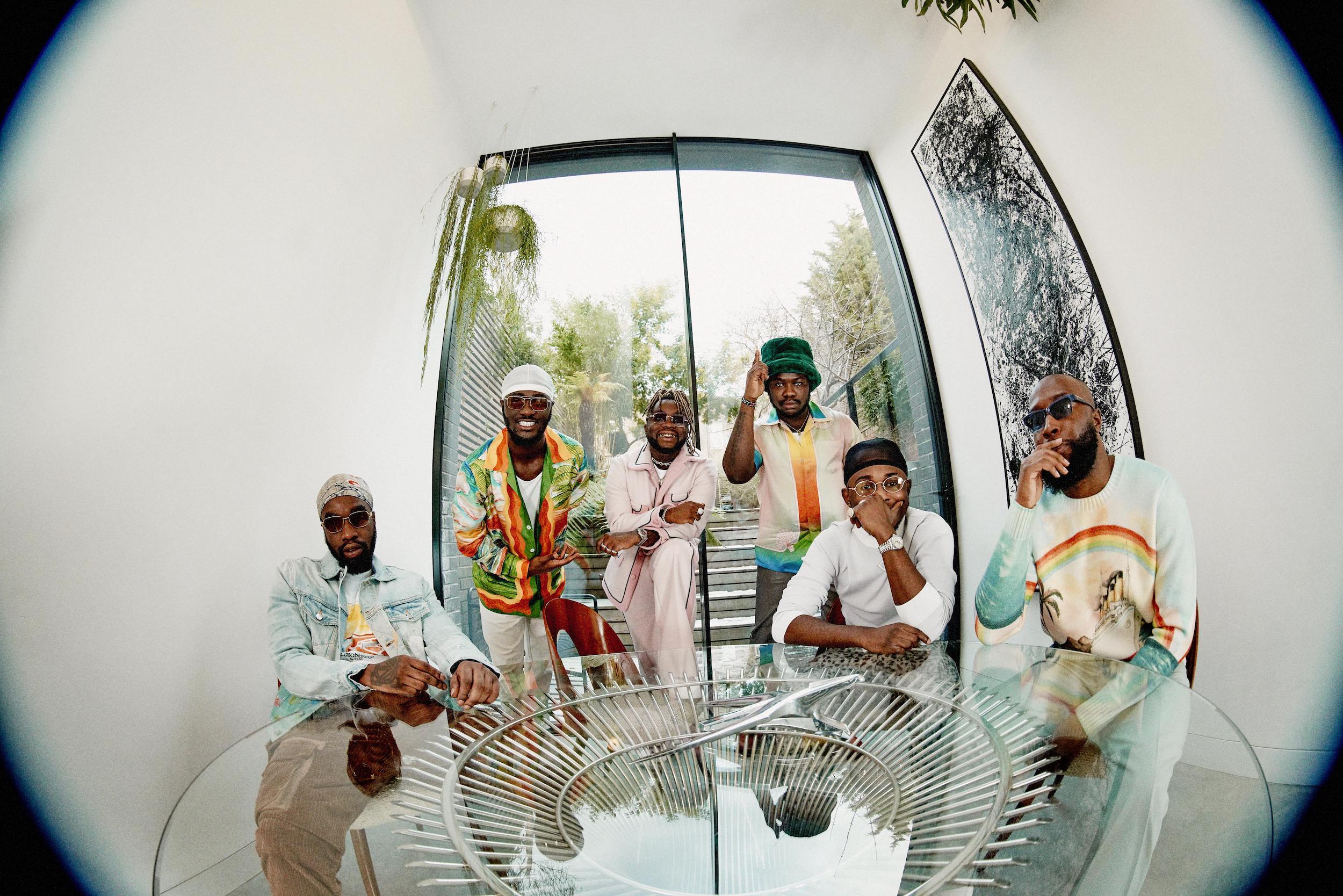 Now in Ghana. Where are the best places to eat and chill?
Mojo: The AREA Bar!
Kruddz: Roadsides
Papii Abz: The best place to chill is Labadi Beach!
OGD: Yeah, Labadi Beach
Kruddz: Do not go to clubs and order Kebab, Roadsides Kebab is the best.
And your favourite restaurant in Ghana?
Papii Abz: Bôndai
In terms of Nigeria, where's the best restaurant? To chill?
Kruddz: I can't lie, we're really cultured so we like the domestic places.
OGD: We don't do these boujee restaurants. It's not the best food for us.
Papii Abz: It doesn't satisfy us.
OGD: When we go to Ghana, there's a place called Asabea. They do the best Banku [Ghanaian Dish].
Everyone: [laughs]
What about the best chill spots in Nigeria?
Mxjib: Moist beach.
Papii Abz: Silver Fox. That's America in Lagos.
How important is it to bring your music back home?
Papii Abz: The reason why it's so important is because it's the origin. The origin of everything. That's why we feel the love more, because it's going back to where it came from. If you go to the origin of anything – you get the best.
Kruddz: Everything is connected to that and them. If they're connected, they'll push it the most and for our sound to be really magnified, it has to be from them.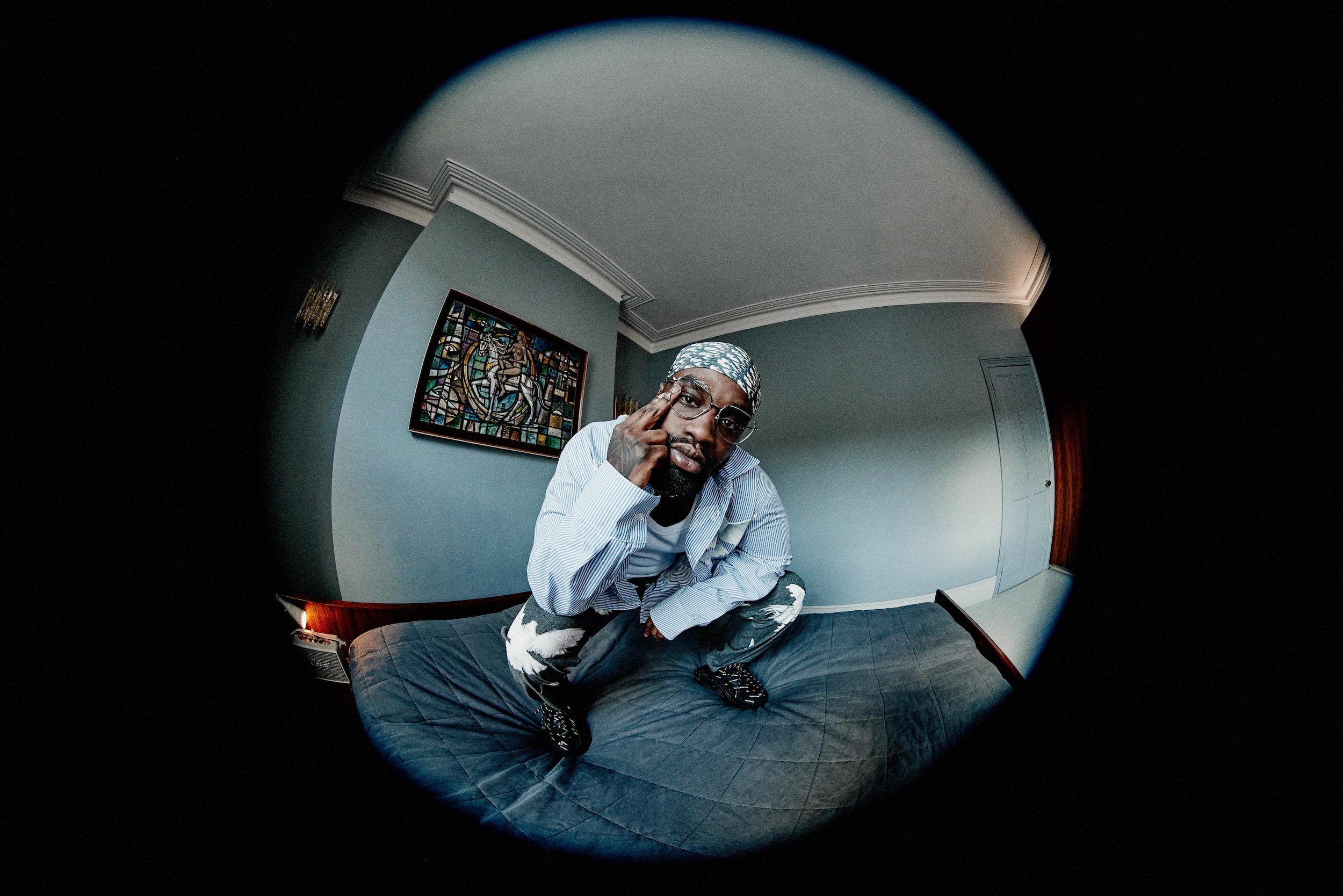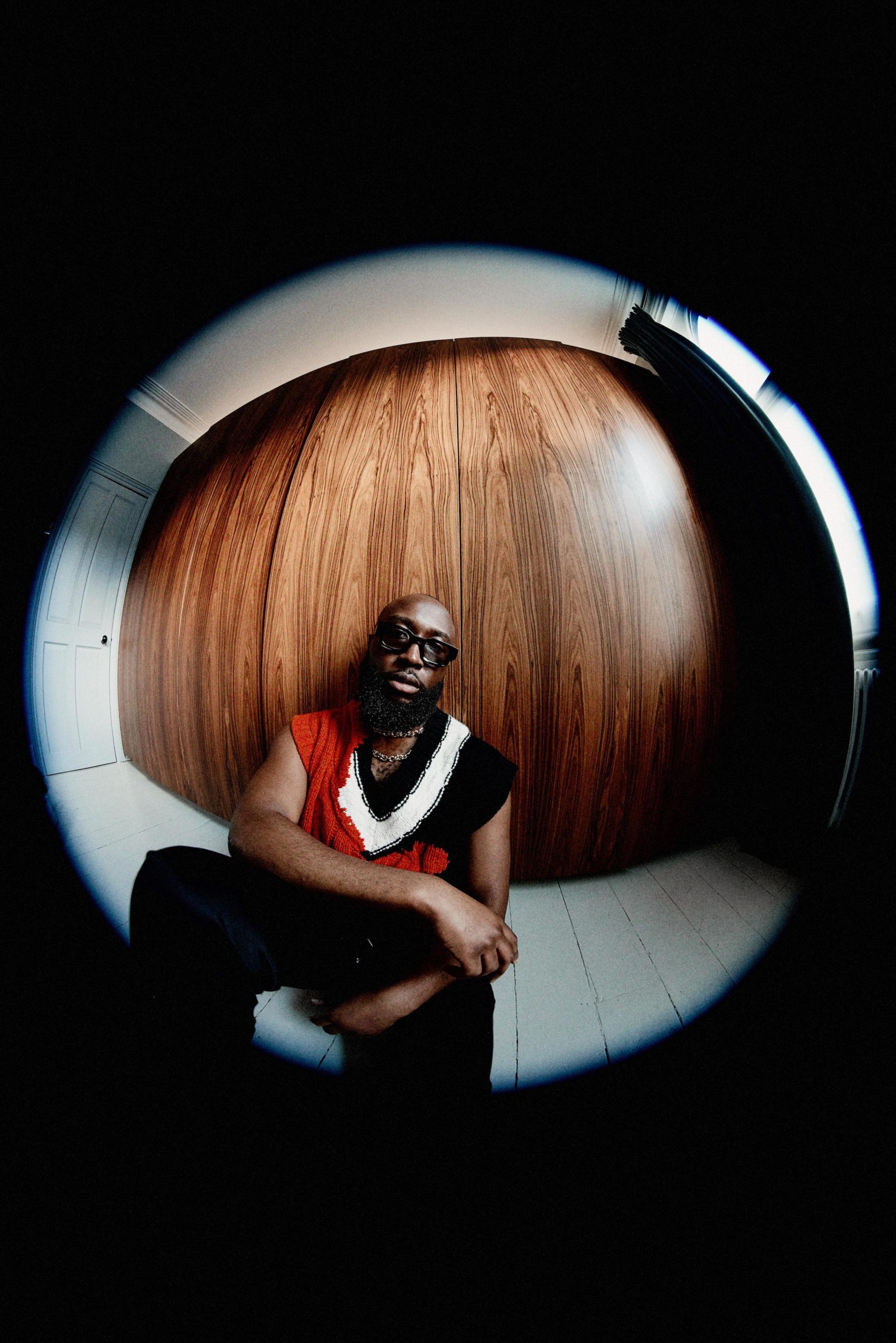 Full look: Alexander McQueen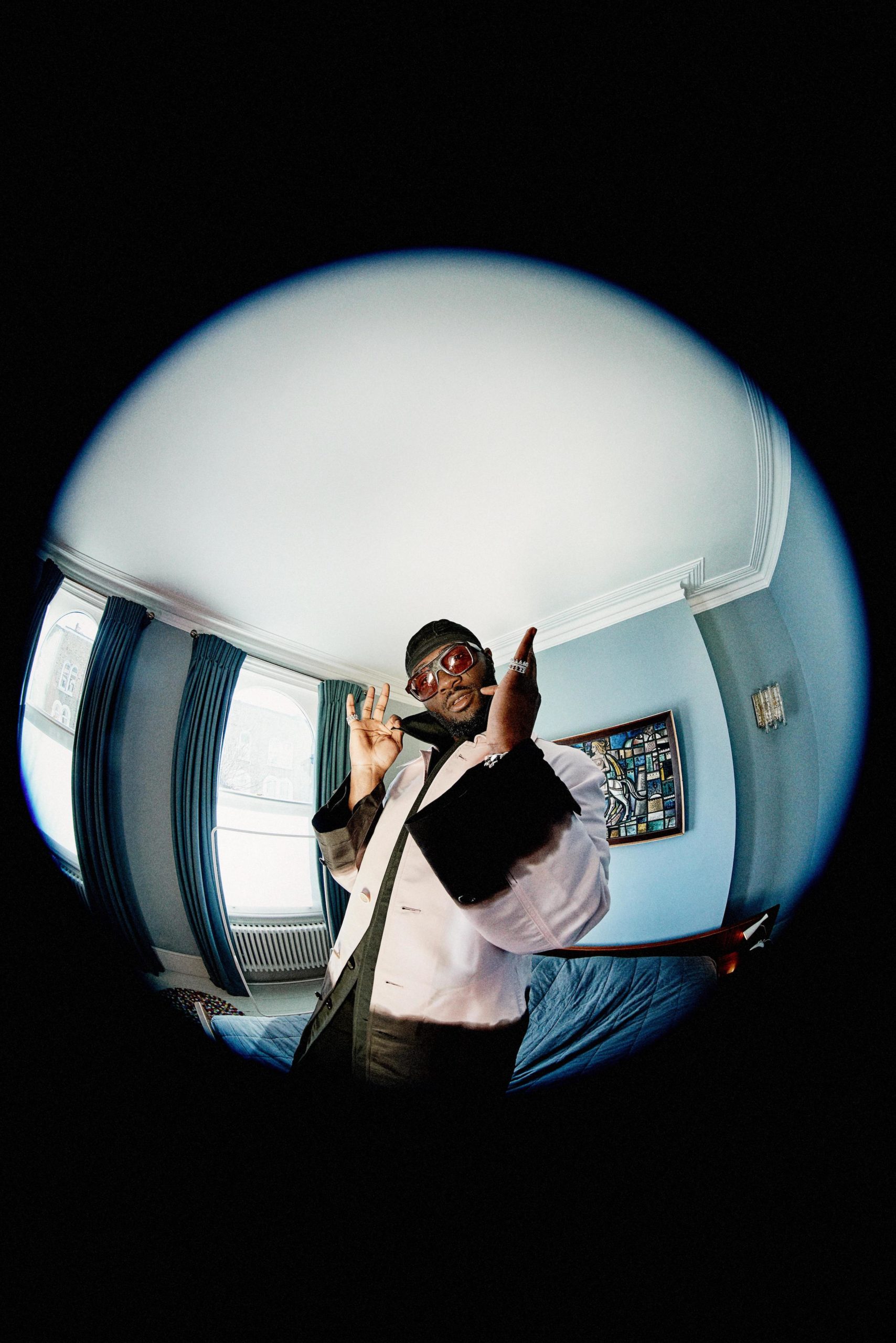 Full look: Alexander McQueen
Who's the smartest in the group?
Papii Abz: I think it's either Mojo, Kruddz or Abz.
Who's the funniest?
NSG: Mxjib or Mojo.
Who's the most stylish?
NSG: Mxjib
Who's the most turnt?
NSG: Abz.
Who's the laziest?
NSG: *collectively shout* – DOPE!
Let's talk about this one topic now. Last year, it touched a lot of people and that's the 'Black Lives Matter' movement. For each of you, the whole moment and situation, how did it feel for you? What message do you want to give to young, black boys who may be going through a situation that may be hindering their growth?
Papii Abz: It was very difficult but at the same time it was about understanding and learning black history and being able to educate others, even if you cannot do anything about it. It was a difficult time, Black Lives matters forever, yesterday, today. Forever matter.
Mojo: I feel like even though it was a tough time, it showed the power we have when we come together.
Kruddz: The power of unity was shown. We forced those that didn't want to speak, speak up. Brands etc.
Mxjib: In ten years' time, there will be bigger stuff. It's not easy being a black person in this country.
Papii Abz: It showed a lot of black people go to where you are celebrated. That's it. Where everything you create is celebrated, your art, go there.
Kruddz: That's part of the reason why we try and connect there. When it's all said and done and we have to go back to our own country, they'll accept us, take us in. They listen to our music. We're still good.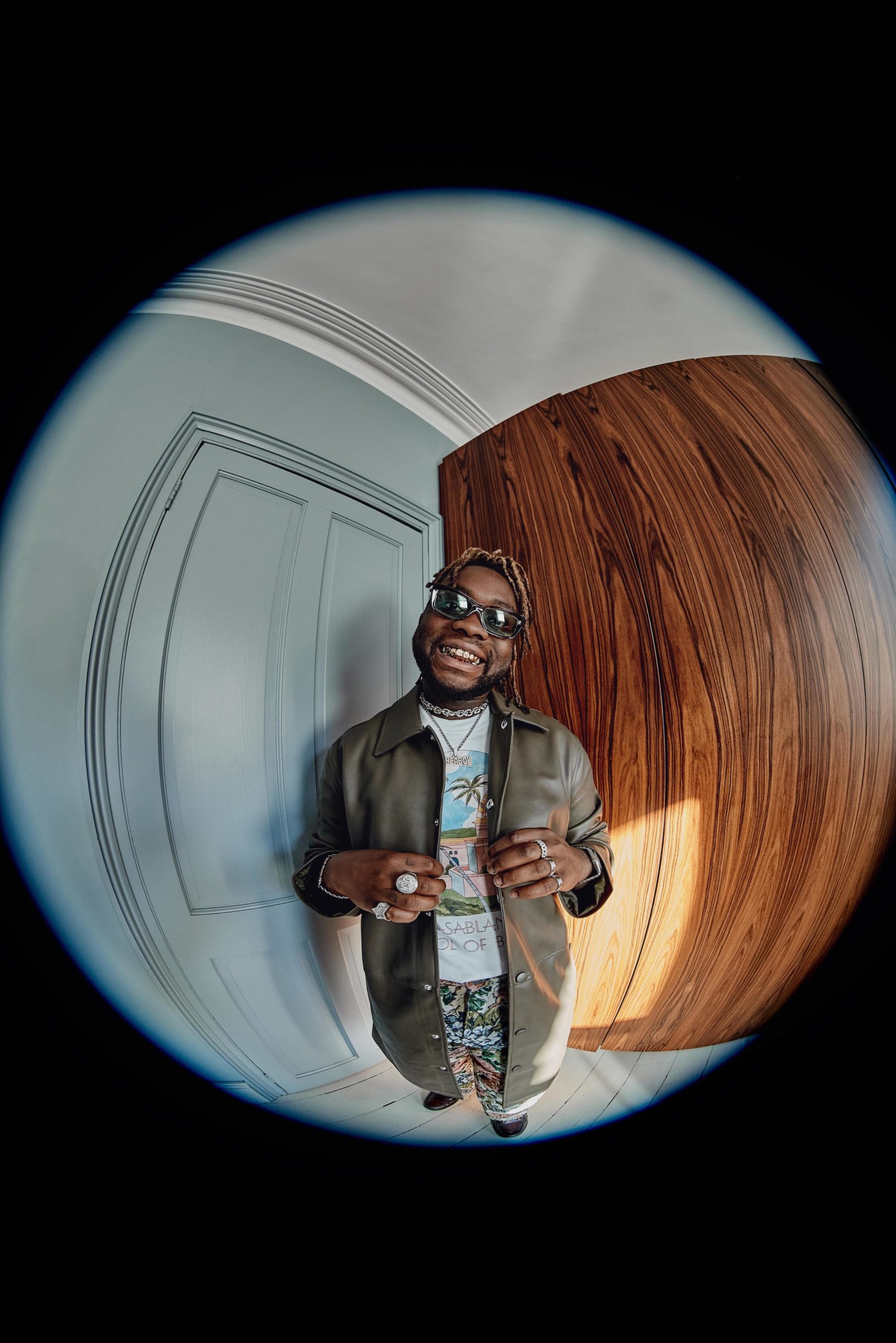 Jacket- ASOS, Top – Casablanca @ Heat, Trousers – Jaded Man, Shoes – Sebago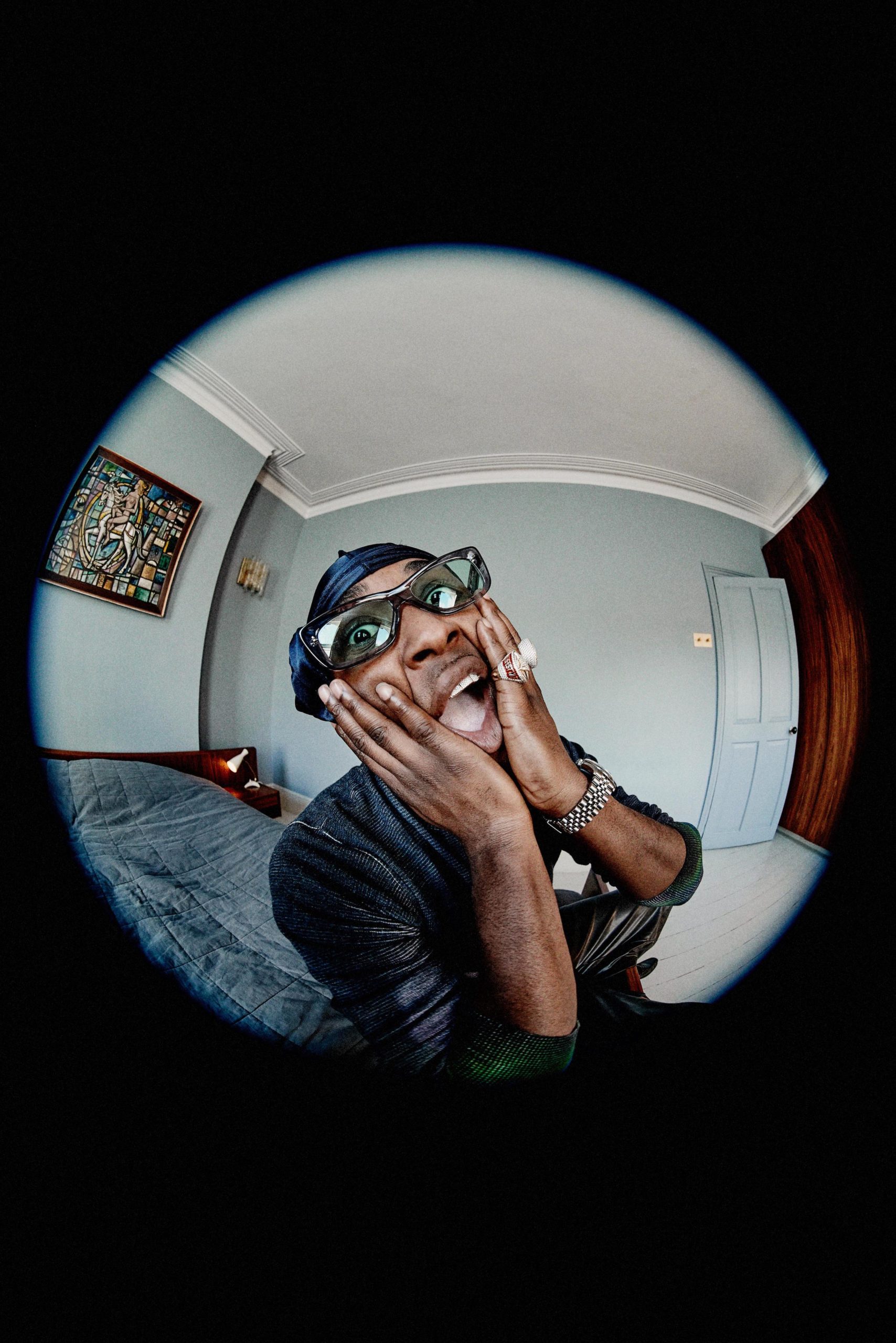 Top – 3. Paradis, Shorts – Weekday, Shoes – GH BASS
And what advice would you guys give to the youth struggling through the pandemic?
Kruddz: What don't break you, makes you stronger.
Mojo: Invest in yourself. Even if it's the smallest amount. It will come through for you.
OGD: Find what you're strong at. Focus on It now because right now you can't really work or nothing, focus on what you really want to do. Really and truly you don't want to work with Tesco's or Sainsbury's. Build yourself init. That's what it is now.
Papii Abz: Whilst you're at home. Understand yourself and who you are. You can be the best in the world when you understand who you are.
Mxjib: Build yourself to be a monster! So when you're ready you can attack anything. African Giant.
What collaborations can we look forward to in 2021?
OGD: The whole world. Say one mad artist. Say an artist who you feel should be on our project?
Now you're putting me on the spot.
OGD: We've flipped the interview.
Oh, wait. What about Burna Boy?
OGD: It's there. We asked you to think of someone. It's loading…