Blending functionality and style.
As with so many essential garments in a man's wardrobe, cargo trousers have their history rooted in military dress. Their functional and rugged look has made the style become a mainstay in men's fashion, with the look being re-invented everywhere from streetwear to high fashion.
Since the British army developed the first variation of the cargo trouser in 1938, it has been associated with much more than just being part of a utilitarian-military uniform. The trousers have been adopted by many subcultures, such as skaters and the 90s streetwear scene, along with being associated with gamers and dads, a connotation that designers playfully riff off.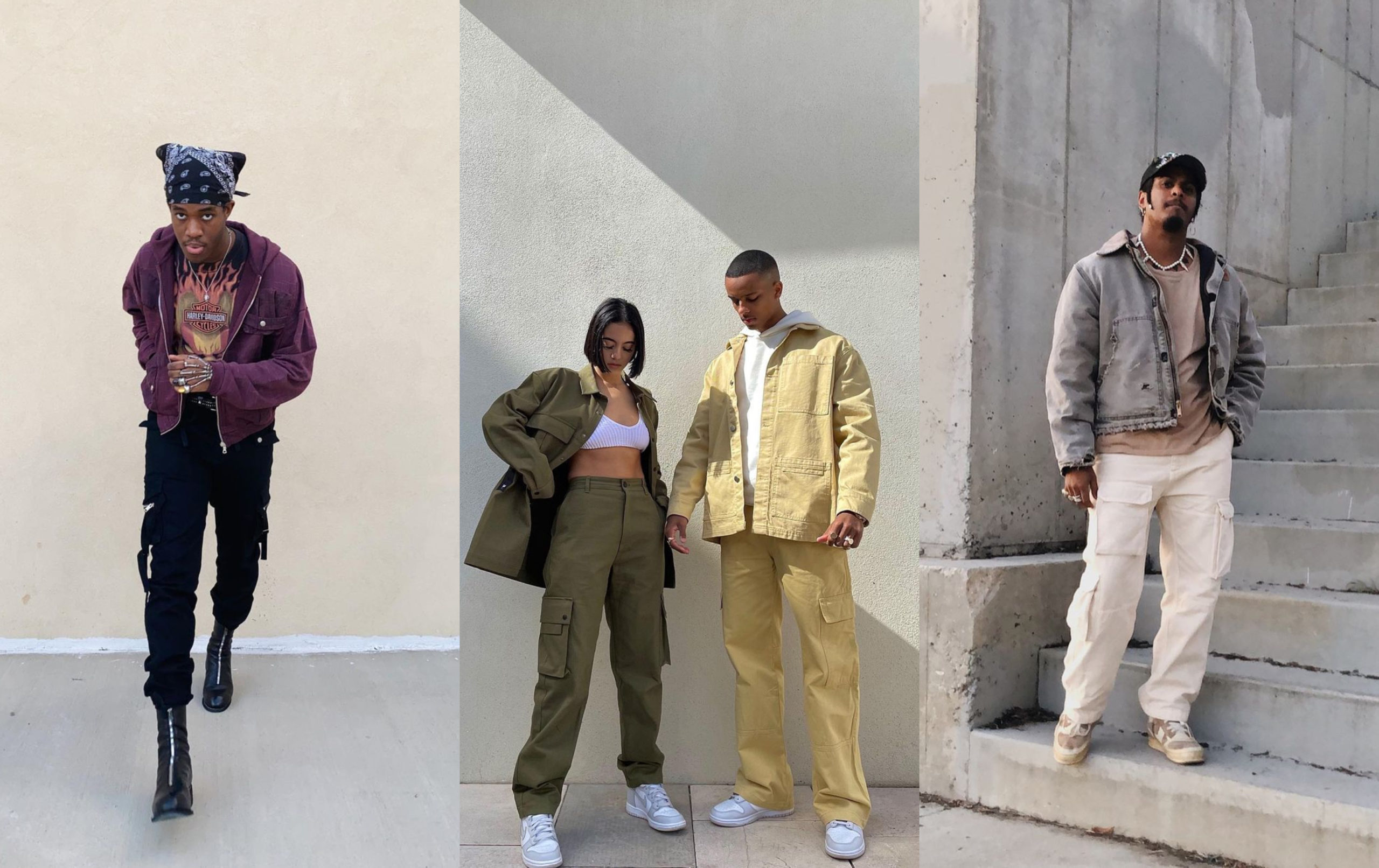 The ability to store as much as possible in your trousers makes the style remain within the army and in everyday dress. A feature of the trousers that is less useful in everyday life, but makes them popular nonetheless, are the colours that they come in: green and beige have been two of the in-trend hues in menswear recently and fortunately these are also the colours worn in the army as a means of camouflage.
Being a versatile trouser, there are many ways you can dress cargo trousers up or down. People regularly keep it classic and pair the style with combat boots, however, the streetwear scene has adopted the look and proven that they look great with a pair of sneakers. For practicality, the original cargo trousers were worn by the army often featured a wide, straight leg, however, designers after play with the proportions of the trouser to fit a variety of styles.
Check out the gallery below to see how some of the best-dressed figures in menswear are rocking cargo trousers. Also, let us know what your favourite looks are!
Cargo Trousers Style Recommendations: