Talks collabs, gratitude and lockdown life.
Words by: Sonia Akther // @__sosonia
I feel incredibly grateful to be doing what I do. I am often introduced to new artists and new music, and occasionally, a new genre too. Odeal arrived on my desk with 'OVMBR: Roses', an album released in November of last year, much to the joy of his burgeoning fanbase. The music is being called Alté and Odeal is one of the ones to watch. On '24/48', he sings the lines "I built my dignity on my integrity" in a rhythmic flow to evoke a scene of Otis Redding himself literally sitting on the dock of the bay, with his most classic song playing on a gramophone.
The cover image of 'OVMBR: Roses' has the crooner sitting on a sofa in a red and white letterman jacket, holding a bunch of flowers— a stylistic simplicity which says much more. The album is a mix of Old School Soul and Afro Beats, sewn together with the best of British grime and all its brilliant banter. Born in Germany to Nigerian parents, and raised in south London, Odeal is making music that feels refreshingly nostalgic. On collaborations with Abra Cadabra, Nines and Headie One, Odeal's textural tone enriches and brings a unique quality.
His song 'Benzimma' has been playing on repeat as our call is connected that I open by asking about Karim Benzema, the footballer. It is still playing as I type now, only I am no longer sure I 'got' the reference, but Odeal very kindly leaves me to enjoy and interpret his music however I like. We then launch into a great conversation ranging from his approach to creativity to working with his peers, some football, and naturally, speaking with such a diversely artistic young man, we finish by talking about the Italian Renaissance painter, Michelangelo.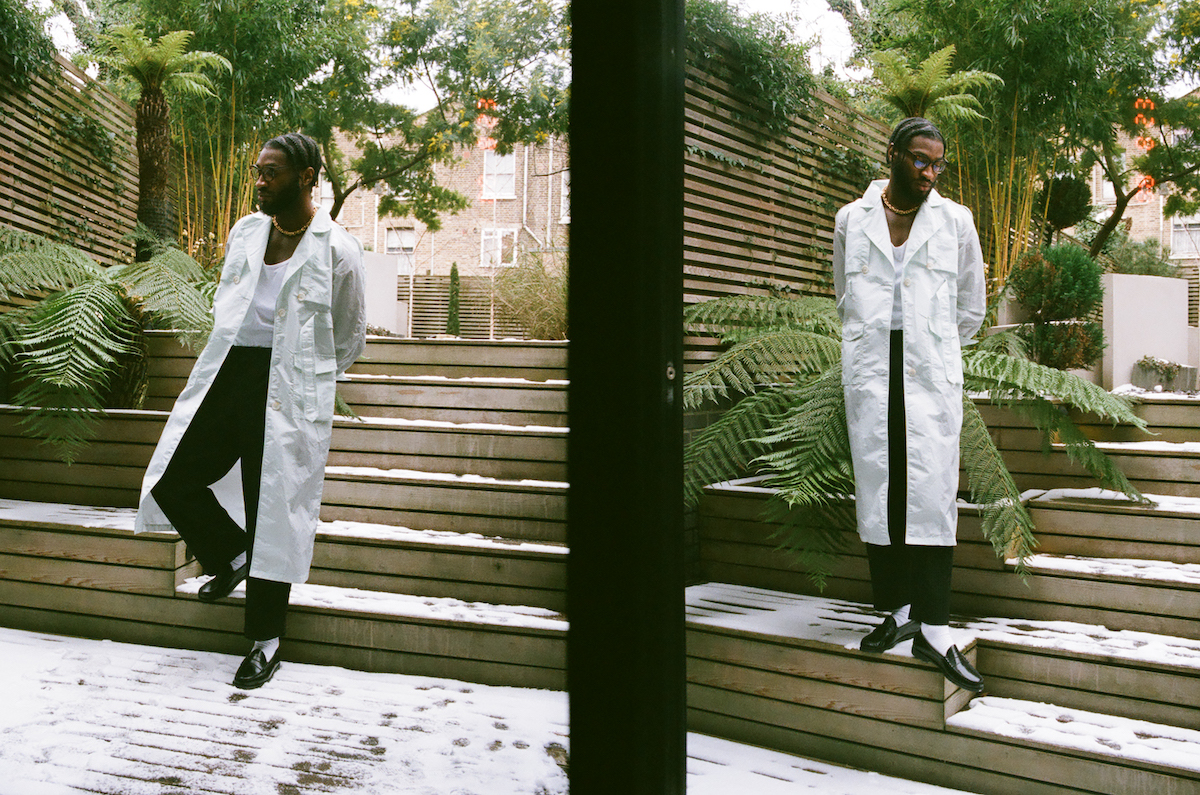 Hey!! Are you a Real Madrid fan?
Am I a Real Madrid fan? I was as a child. Why do you ask?
Because of the Benzimma song, which I love and have been listening to all morning…
Hahaha! Thank you very much, I really appreciate it. Yeah, as a child I was heavy on my football but as I got older, the music took over.
How do I pronounce Alté with the apostrophe?
That's it – you've got it, it's 'al-tay'.
How would you describe Alté as a genre of music?
I would describe it as Afro-fusion. It's an alternative form of Afro Beats where there's more freedom for artists to fuse whatever genres they want.
Could you tell us a little about growing up and how you got into music?
I was born in Germany so the music I was exposed to in my first few years was from musical toys. I think my mum picked up on the fact that I wasn't really into action figures and I just wanted the toy microphones and stuff. I loved cassette players, CD's… anything to do with music. Then we moved to the UK when I was 6/7 and I got into football. I would tell my mum I wanted to play often, and then I got into my school team. It was there I realised that still was not enough, I noticed everyone was playing on weekends too, and from there I joined my first team which was Welling United FC.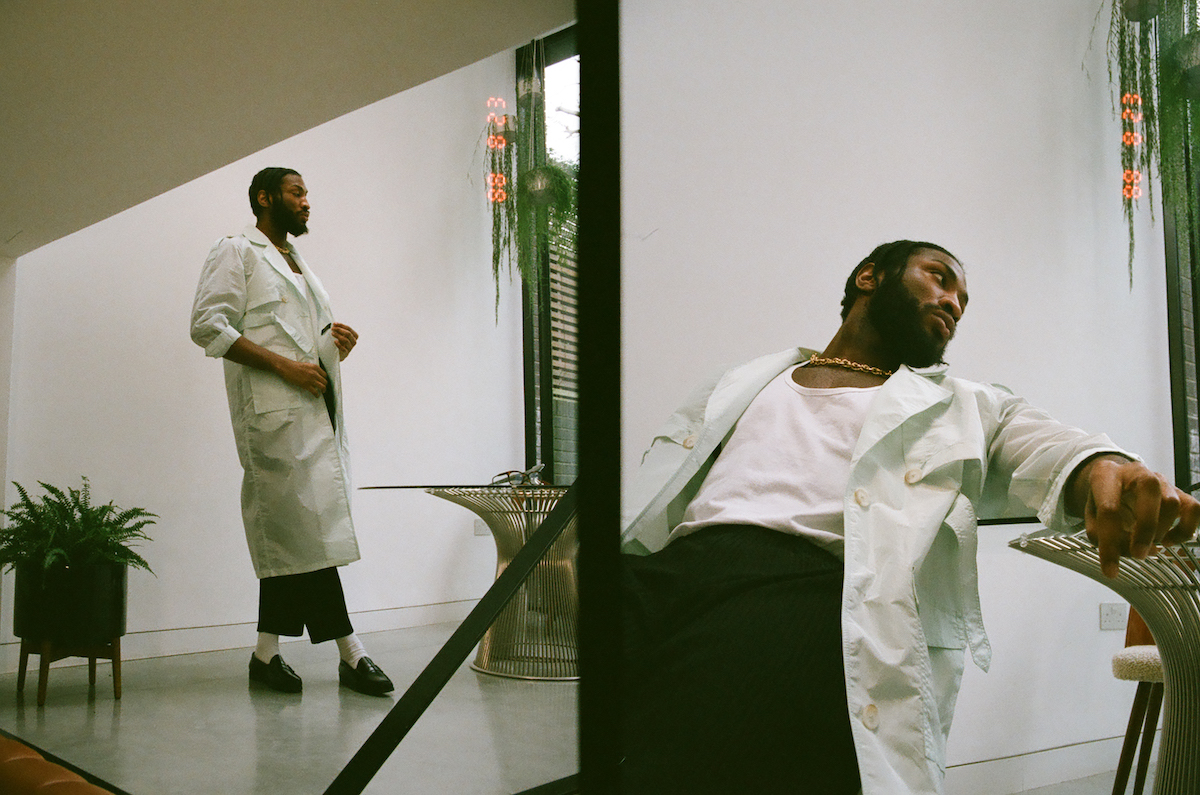 Trench Coat: QASIMI, Vest: Stylist's Own, Trousers: Issey Miyake, Socks: Uniqlo, Shoes: GH Bass, Sunglasses: ASOS, Necklace: O Thongthai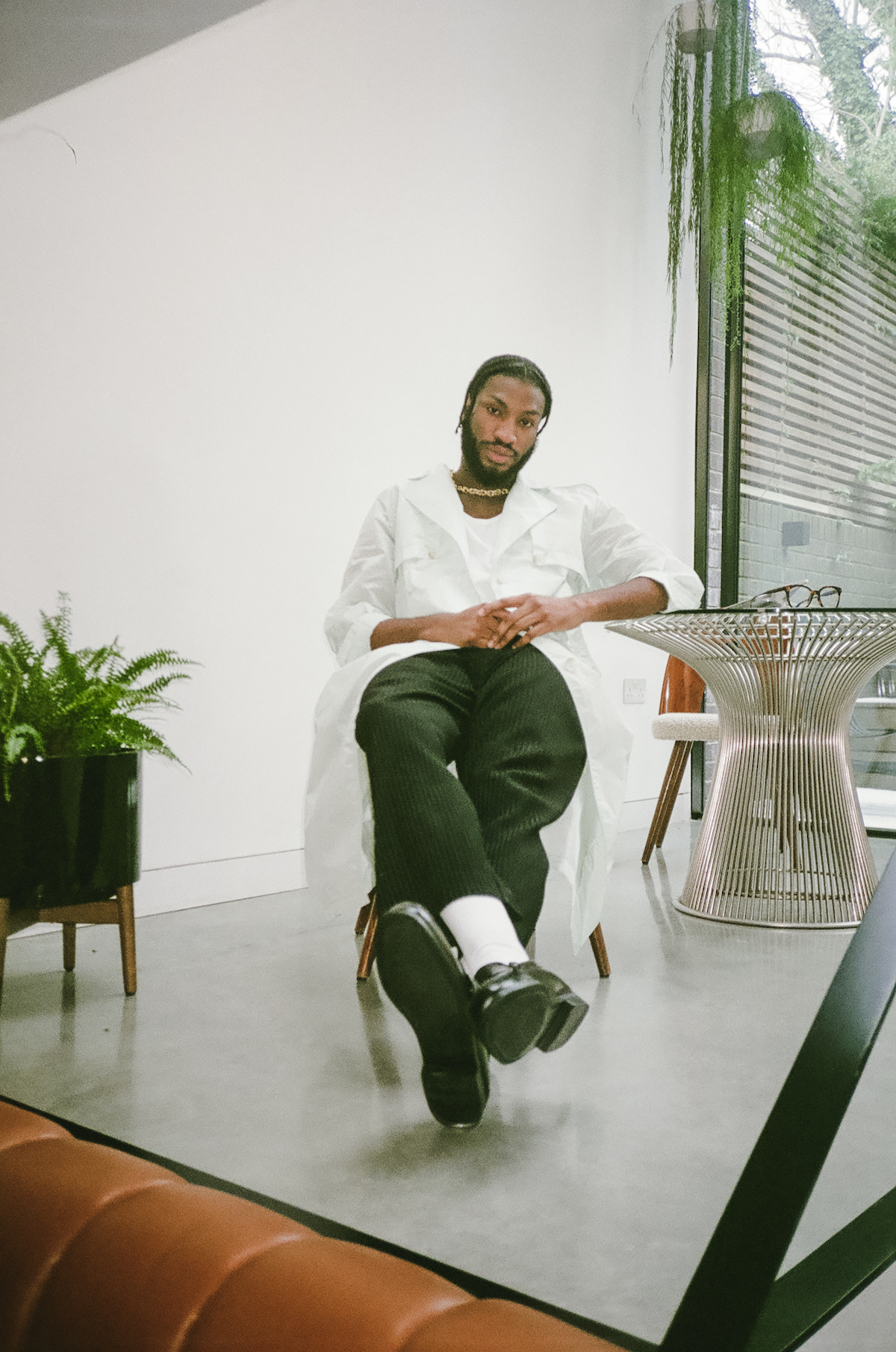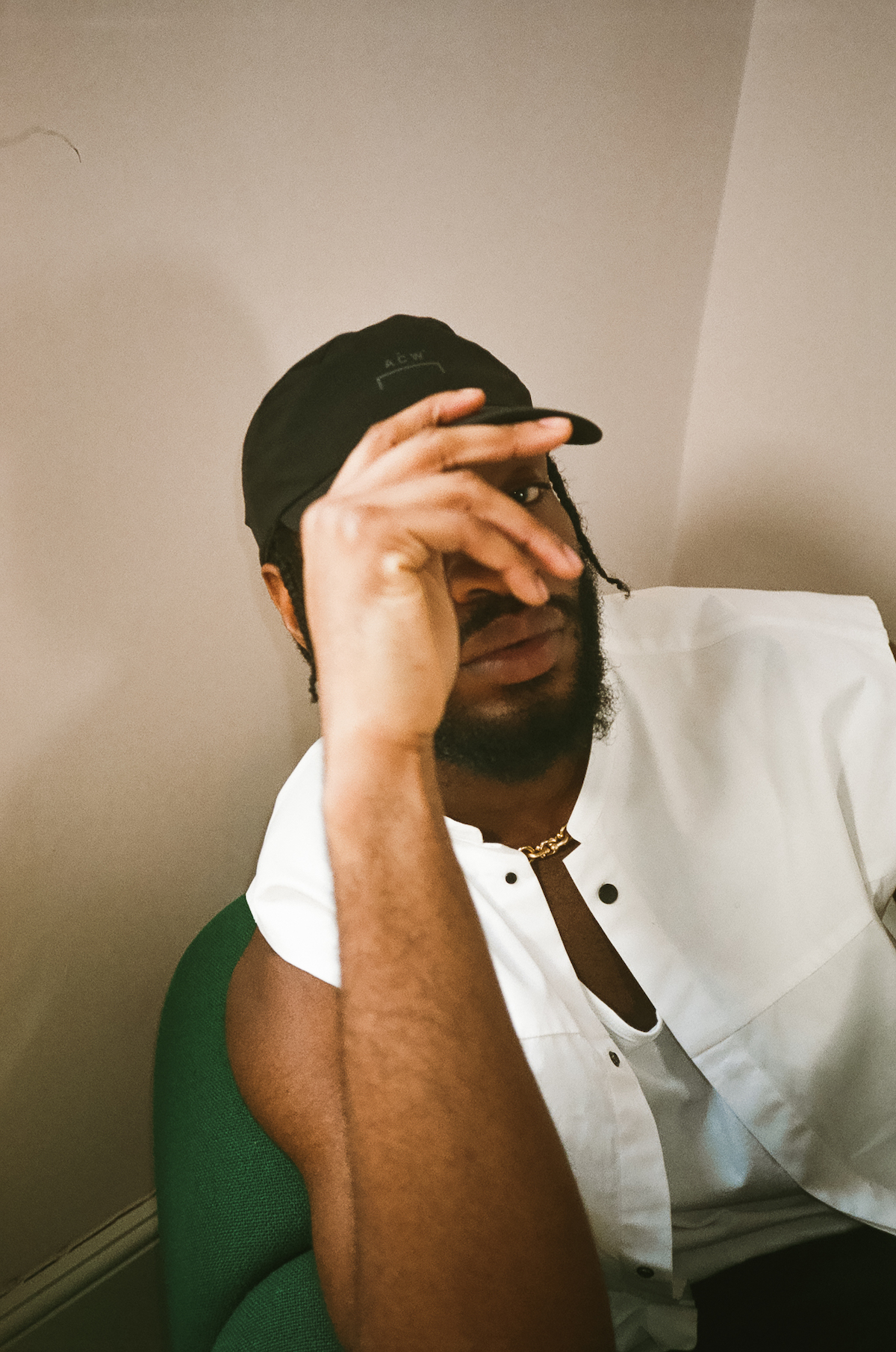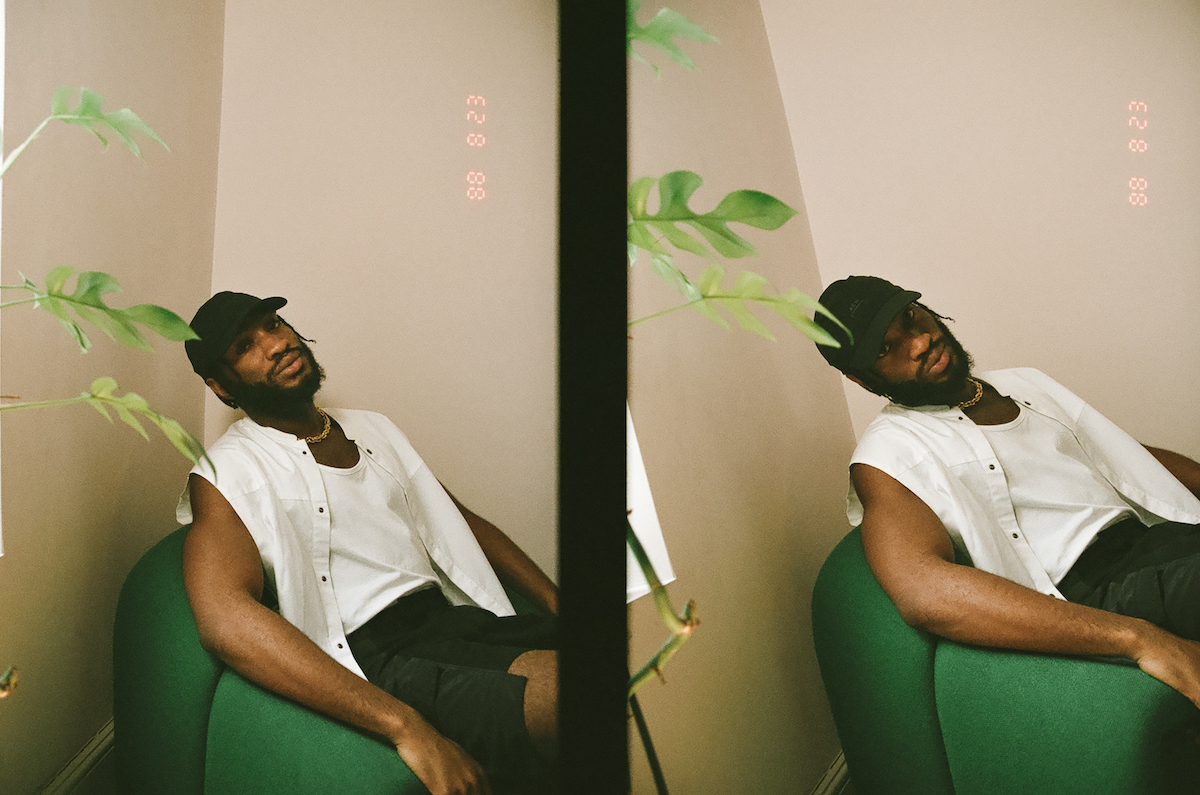 Hat: A Cold Wall, Shirt: Qasimi, Shorts: A Cold Wall, Necklace: O Thongthai
Oh wow! Was this for their Youth Team? And what position did you play?
It was and I was a striker.
Who do you support in the Premier League?
Manchester United.
What are the strengths and enjoyment to be found in collaborating with your peers?
I think it's the different places that we're able to take the listener together. My tone can take a listener somewhere and then the tone of another artist could take them somewhere else. There's also a difference between the stories and the approach to verses and the chorus—I think it's amazing. Everyone has a different background, it's like a blank canvas and everyone has a different style of drawing. That's how I see it anyway, it's just fun, especially when you all connect.
If you could mind-map your creative journey, who has inspired you?
I love Old School artists. I love Soul. I love the feeling that Old School music brings to the listener. And what's crazy is how the music from back in the day is evergreen; you can listen to it at any time and still feel a certain way. I feel some music now is fast, you consume it and then you want what's next, you don't want to listen to it anymore. It's quite hard to answer who my musical influences are because I was listening to a wide range of music back in the day.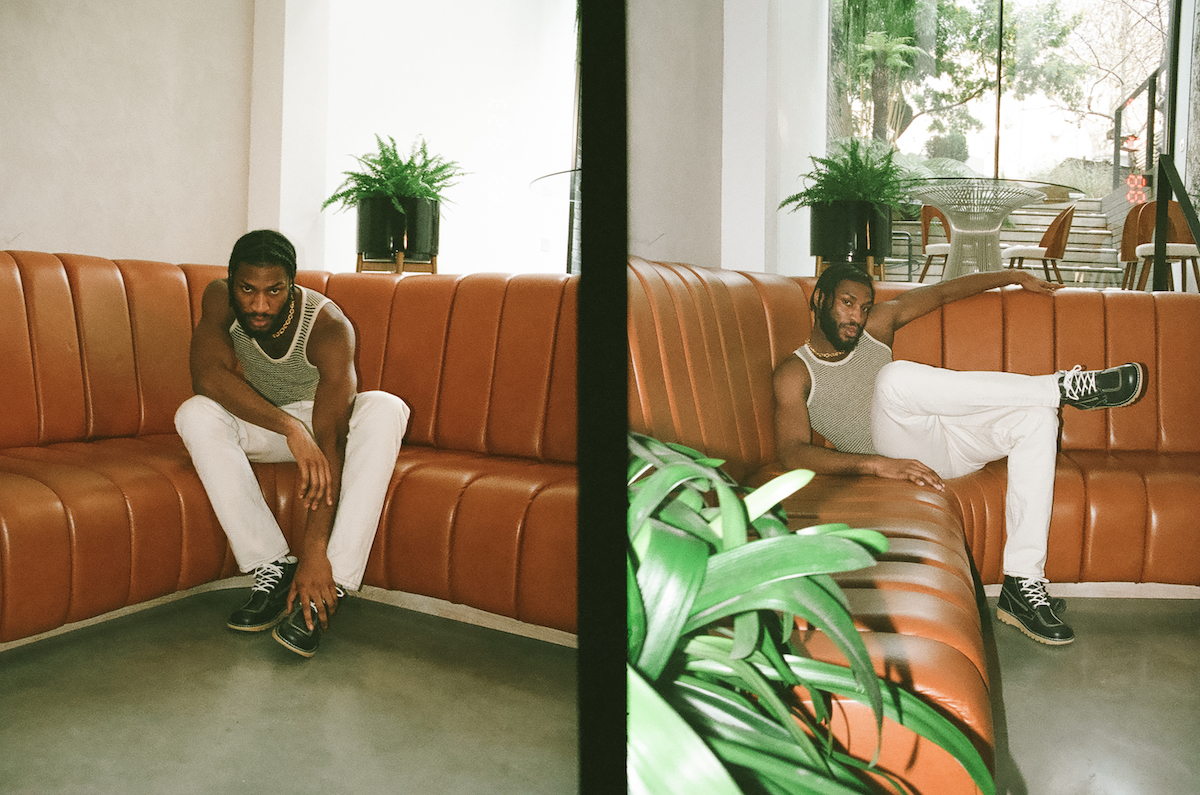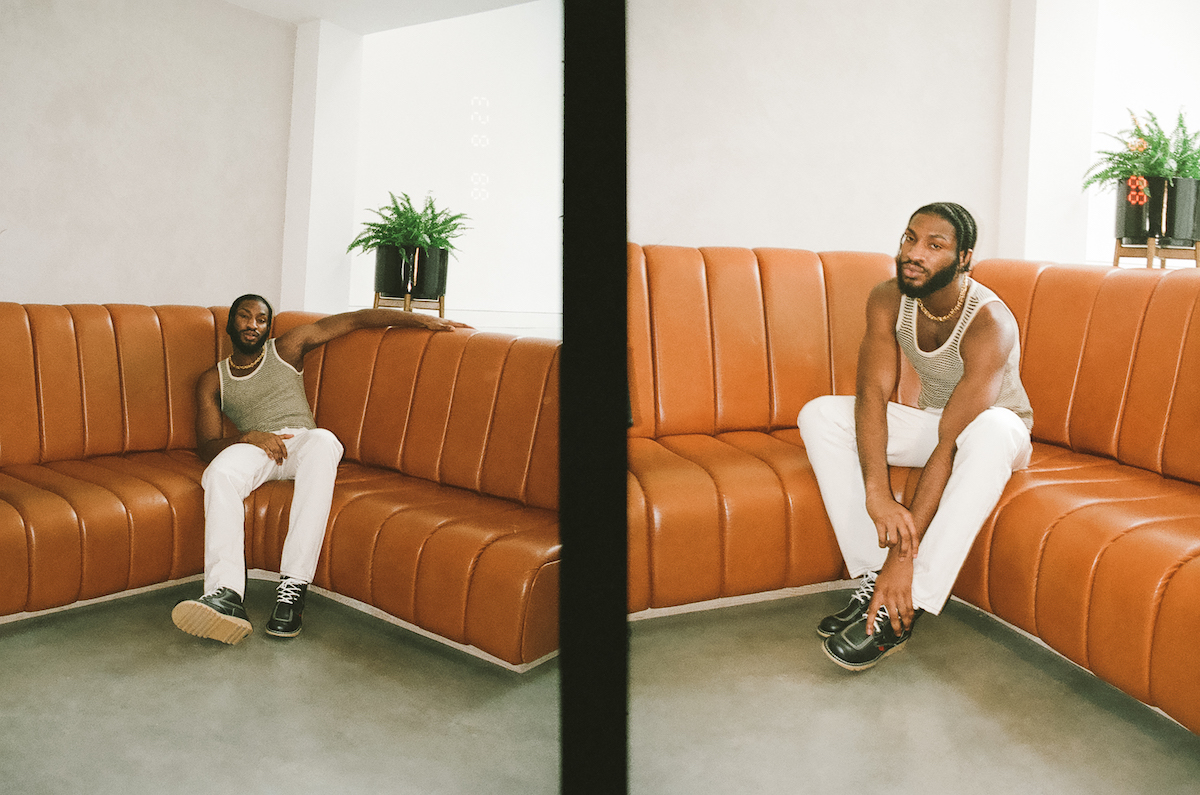 Full Look: Nanushka, Shoes: Kickers, Necklace: O Thongthai
If you were in a conversation with someone say from Queens, New York, telling you about their unique New York culture, how would you describe south London to them? What makes south London, south London, for you?
Ooh. That is a great question! I honestly don't know, but I know there is something unique about it. I think there was a period when east London and east Londoners really came up in the creative scene. With south London, there have been more artists coming up recently, but I think it is still a place filled with talent that's yet to be noticed. Everyone is doing their own thing on the low and there is a lot of diversity, and that reflects in the crafts. That's how I see it anyway. But a lot of the time, I am in my head and my imagination, and I see things through that.
What does gratitude mean to you and how do you keep yourself grounded?
I always see it as everything comes and goes. The Bible talks about having 'faith unto death', I am paraphrasing for you, but what it means is that there are going to be times when you are going to be happy and things are going to be going great for you, but you must also remember that there is a time for everything. I always hold onto the idea that whatever I have, or whatever I achieve is only temporary and I try not to hold it too close to me because I know there is so much more I want to do. It stops me from being too comfortable. I do take it all in, I let myself appreciate each moment as much I can and then strive for more. Things come and go, it's important to cherish every little thing you have, give gratitude to God for the success, and then continue to push forward.
That really is beautiful. I feel like the past year continues teaching me the power and strength to being humble…
100%. For me, only God knows what will happen. Especially in this pandemic when the entire world was shut down. The tiniest of things can change everything. We are just humans. Although we have these massive egos, we are so small and anything can happen at any time that is out of our control, so it's important to be grateful for all the good things in life.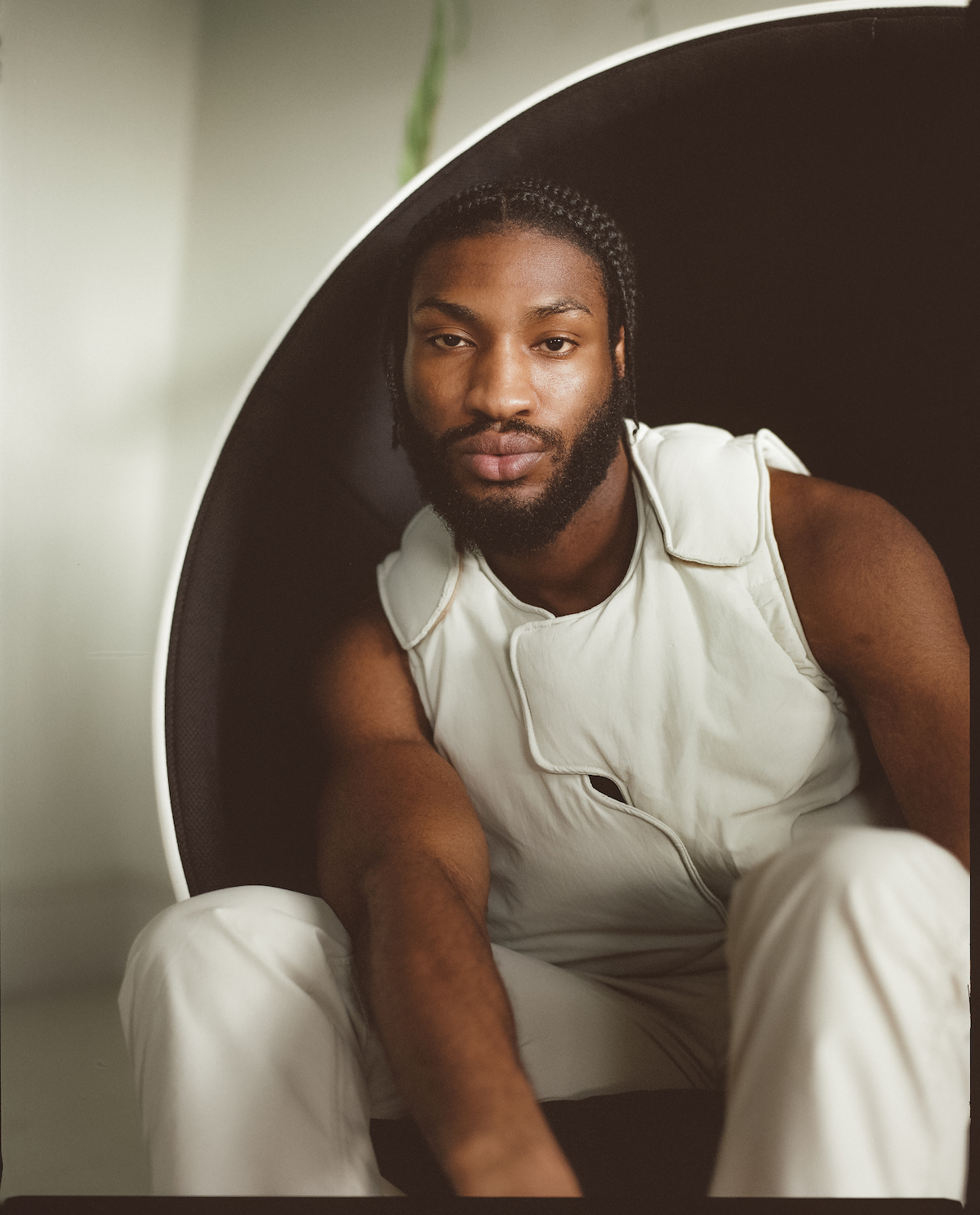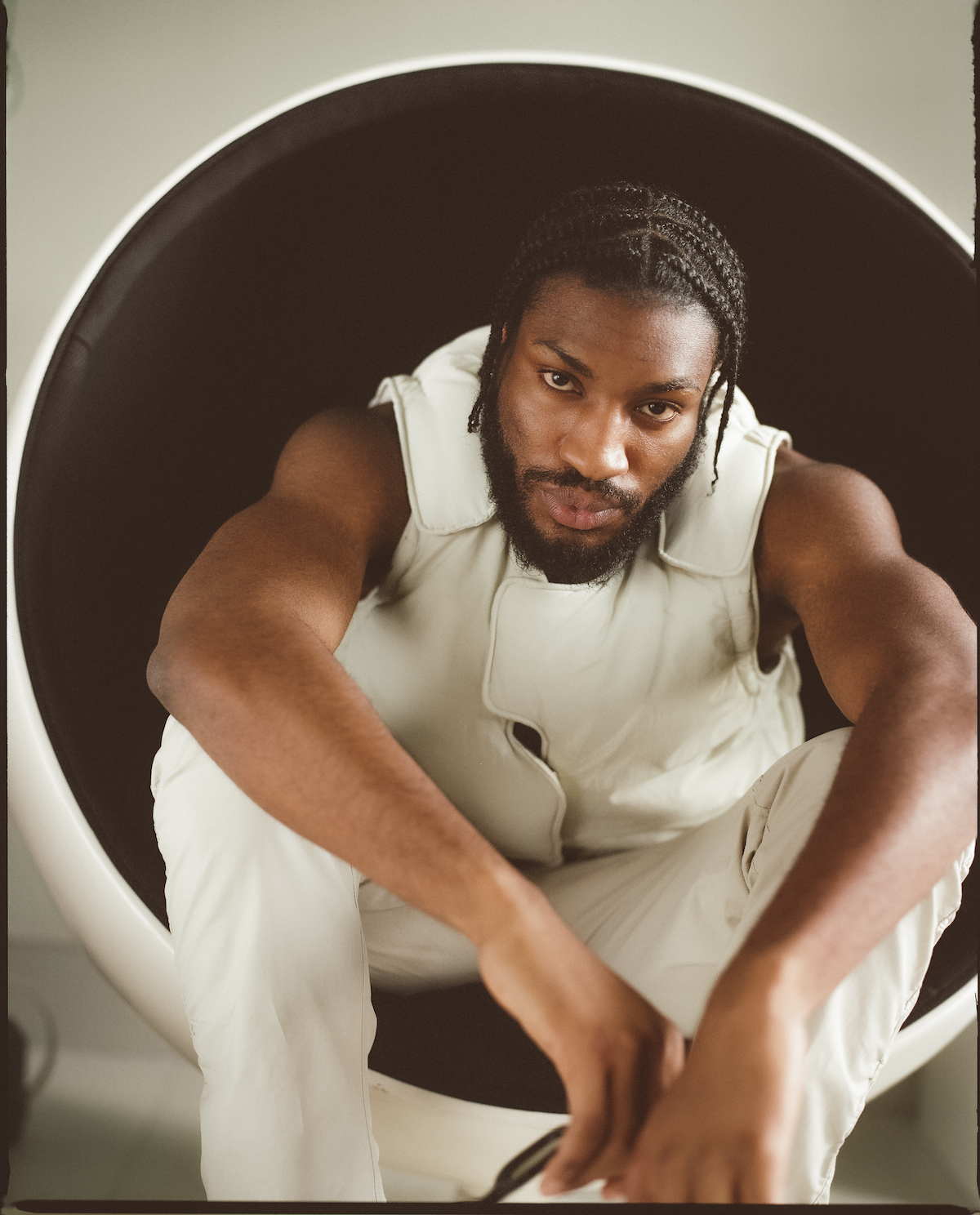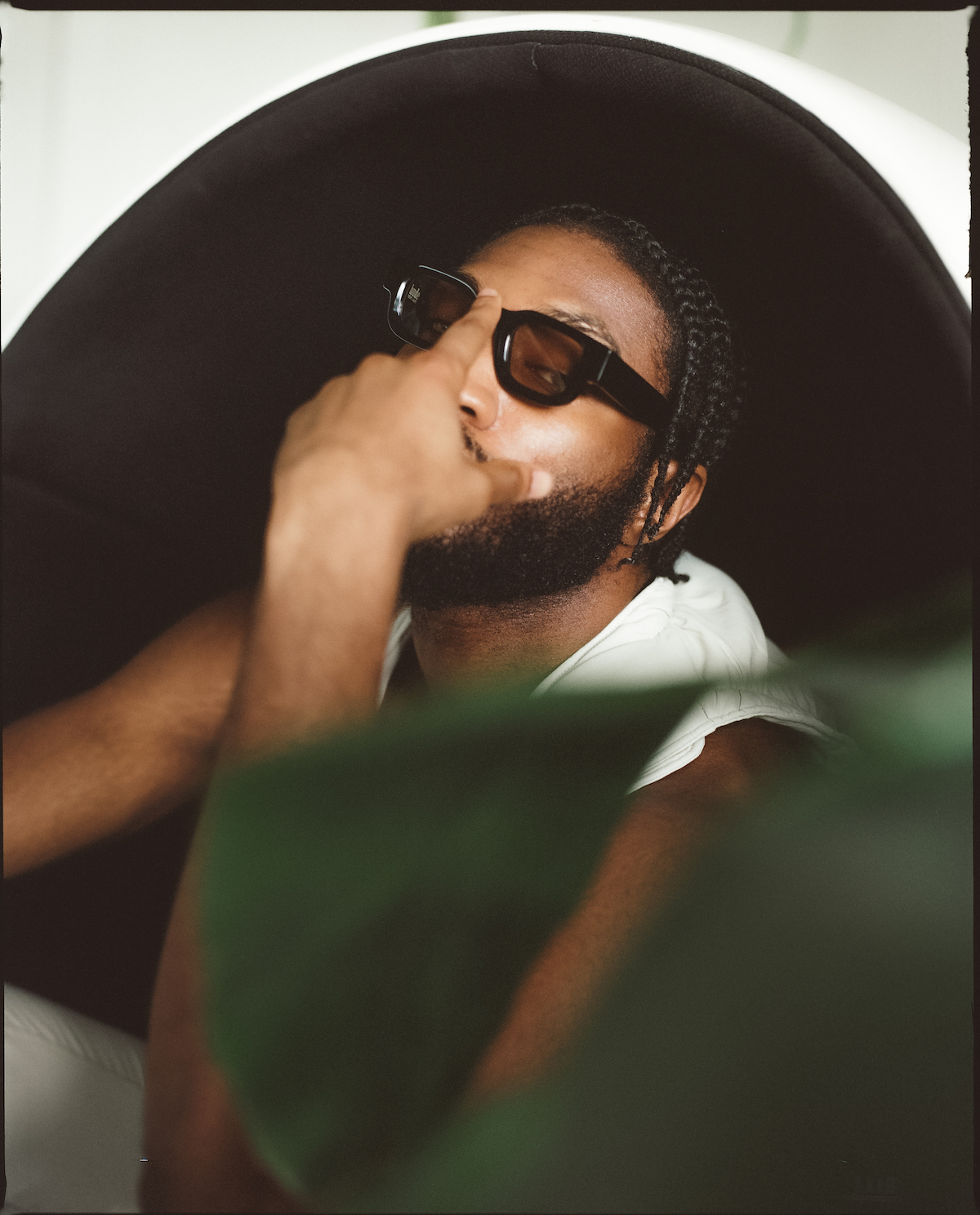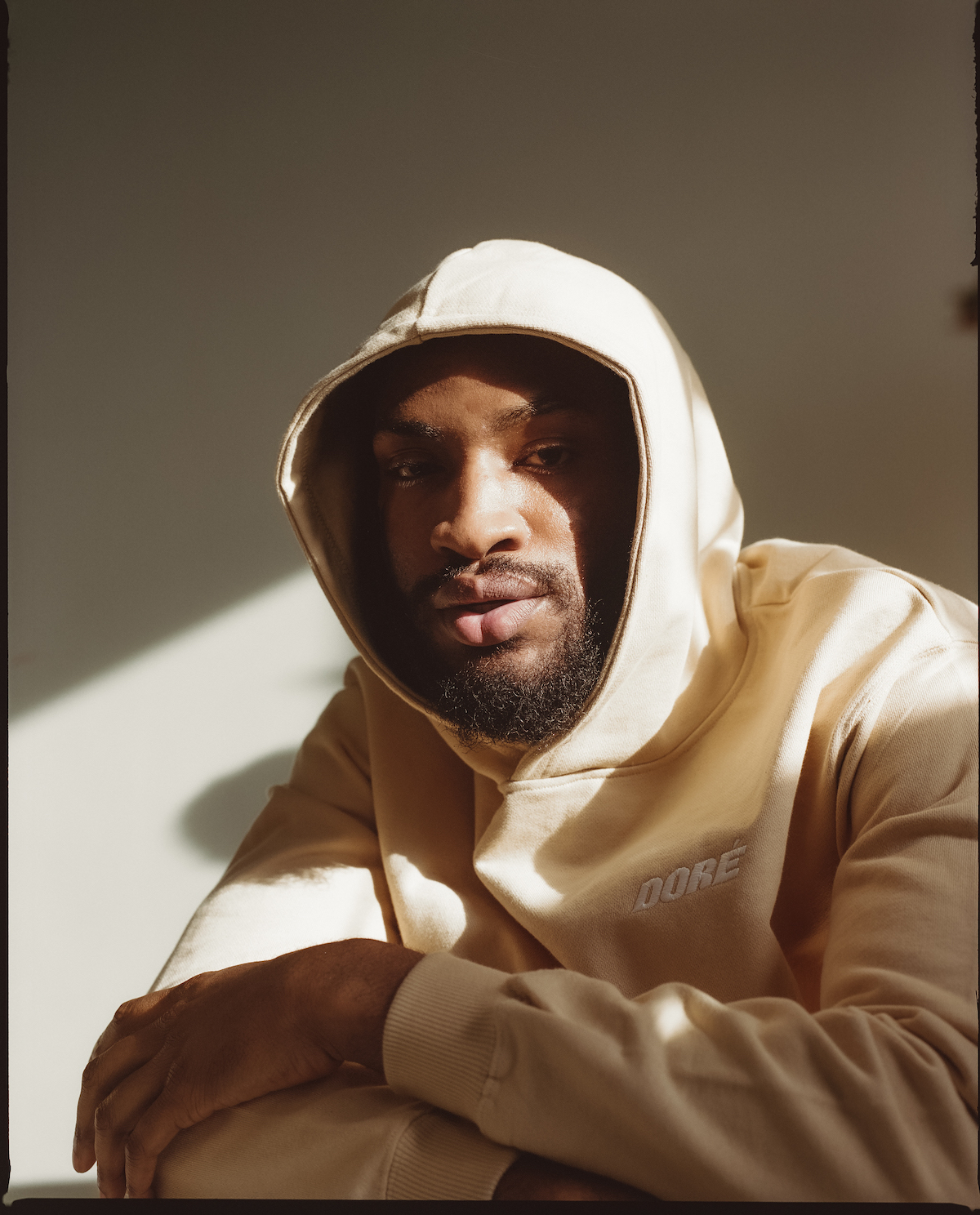 Gilet: A Cold Wall, Trousers: Stylist's Own, Sunglasses: Thierry Lasry x Rhude @ Brown's Fashion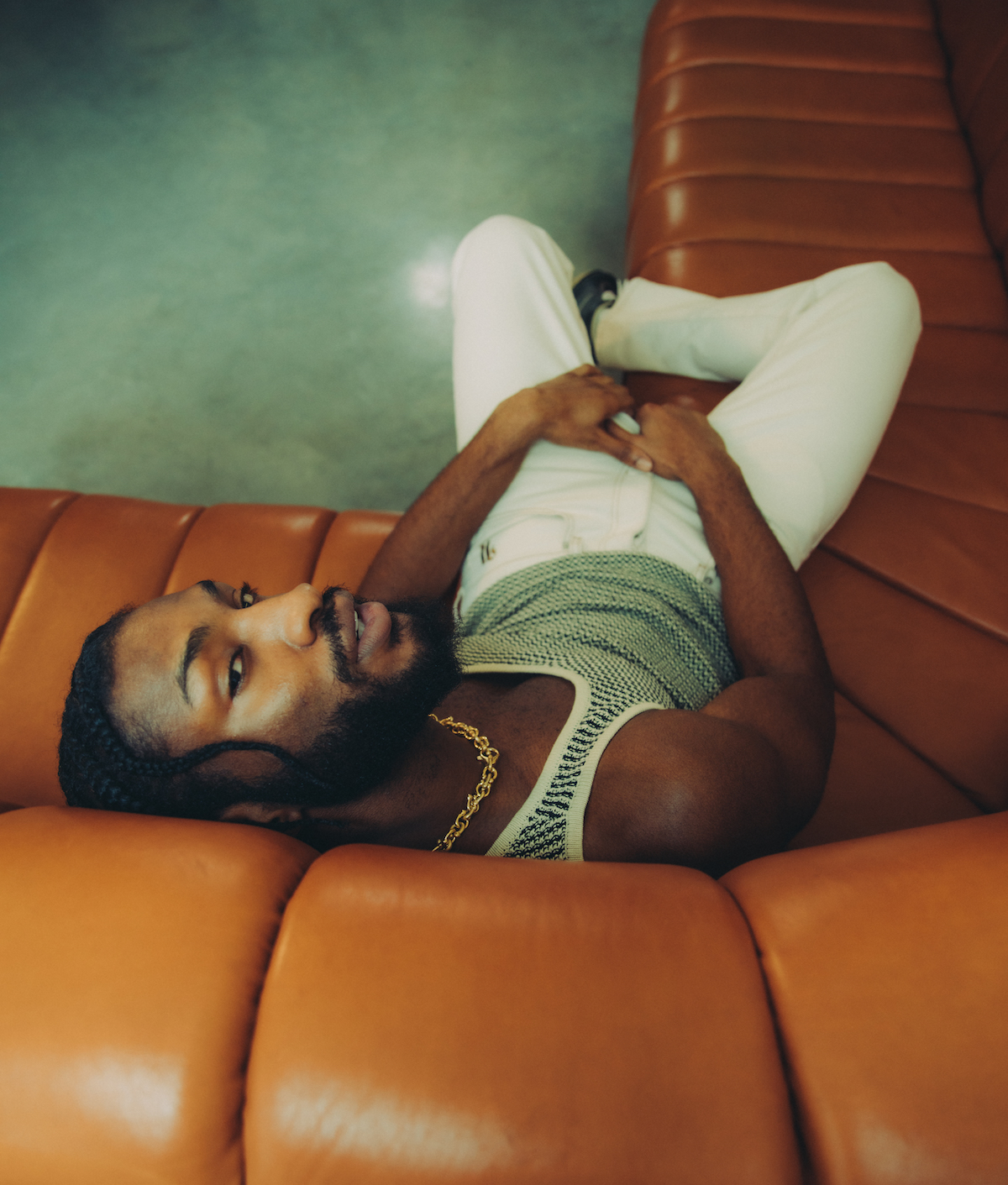 At home with Odeal, what have you been watching?
The James Brown movie with Chadwick Bosman really motivated me. It showed the story of how he came up, things that he faced, how he was with his team; he was a real leader who led his team. I think it is important for people to watch and to see how he trusted his own 'groove' which was the keyword in the movie. There are so many rules with music and over time it changes—this is one of those movies that really shows that!
The word renaissance man came up on your gram from another interview. A modern renaissance man to me is someone who recites Shakespeare and never misses MOTD. What does it mean for you?
Hahaha! Back in the day, it was someone who could do many, many, different things from the arts to the sciences. For me, it is literally just music, and how I make music is that I make sure I study genres. I've always listened to music but now I really study it to make my own music better. They were also called polymaths; I guess right now I am trying to be a polymath in music.
Going back to your earlier question about influences, my favourite artist is Michelangelo. He painted the Sistine Chapel in Rome and that is still…like…it's such a wonder! Like… 'how did you do that?!' He is said to have been aggressive and did not care what people thought, he just wanted things to be perfect in the way he wanted it to be—and that really resonates with me. I love finishing strong in everything I do. I try to go back over things and make sure it's all right. I am always trying to make things better and not caring what people might think of the song structure or genres. I am trying to focus on myself and my core supporters.