To be able to buy, use, or grow cannabis products in your state, you need to have a medical marijuana card. The medical marijuana card application process can be done through a local authorized vendor in your state or online. Before applying for a medical marijuana card, ensure you understand the current medical marijuana laws in your area.
What You Need to Apply for a Medical Marijuana Card
You must be over 18 years of age. Provide a clear full-face digital photograph. You need to obtain a doctor's recommendation to process the card after an in-person examination. In addition, you must be a legal resident of the state you live in and provide proof of residency. In some states, you may be required to give out your insurance information.
Getting a Physician's Recommendation
The medical marijuana card application process may vary from state to state. One requirement in all states is that you need a physician's recommendation. Only doctors who are registered with the Department of Health can recommend the use of medical marijuana.
Your physician needs to perform medical tests to confirm that you have qualifying conditions that may need the use of medical marijuana. Different states have different lists of qualifying medical conditions that can be approved for the use of medical marijuana. Some of the common medical conditions that can allow you to participate in a medical marijuana program include:
Glaucoma.
Parkinson's disease.
Epilepsy.
HIV/AIDS.
Post-traumatic stress disorder.
Multiple sclerosis.
Nausea.
Cancer, including remission therapy.
Anxiety disorders.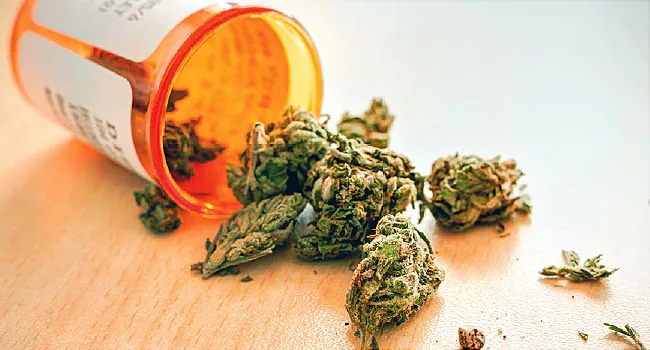 How to Apply for the Medical Marijuana Card
You need to get into your state's medical marijuana program by registering through the Medical Marijuana Registry. Present your physician's recommendation document that shows you suffer from a condition that qualifies for medical marijuana. You will then have to pay a small fee for the application process. Fees vary from state to state.
The application has to go through your state for approval. If it meets the requirements, you will receive your card within two weeks. If you don't give the full information required, you will receive an email that will state the reasons your application was not accepted. Most states allow applicants to resubmit their applications once they make corrections.
When you get your medical marijuana card, you can legally purchase medical marijuana from any approved dispensary in your state. Medical marijuana cards are valid for up to one year and may be renewed in most states.
How Do You Benefit From Being a Card Holder in a Legal State?
There are many benefits that you get from being a medical marijuana cardholder. From affordability to easy access to dosage, being a cardholder means you also get plenty of support for the ongoing care on the medical side of cannabis legality. Medical marijuana cards also make it possible for children under the age of 18 who are cannabis patients to gain access. Cards help draw a distinction between recreational and medical cannabis, which is important in reducing the stigmatization of patients.
Because of the ongoing COVID-19 pandemic, patients who wish to apply for a medical marijuana card are asked to do so online.