There has always been something special about Friday – whether it signifies the latter part of the week, the 1995 box-office classic or in this case, Canada's hotly-tipped auteur FRVRFriday.
Imbued with an invariable work rate, FRVRFriday (born Tommy Rhingubugi) brings an exclusive approach to his music, accented by Hip-hop, Rap and Pop influences. Who knew it was possible to create the sonic equivalent to perhaps the most anticipated day of the week?
A man of his word, thus refining his sonic sensibilities, Friday devoted his developmental years to teaching himself the fundamentals of both music and creativity.
"Creativity is a blessing and a curse. You can't really force it, but you also have to have discipline and that same worth ethic."
With the release of two back-to-back singles and a burgeoning project, FRVRFriday, like any other millennial, is here for a good time, not a long time.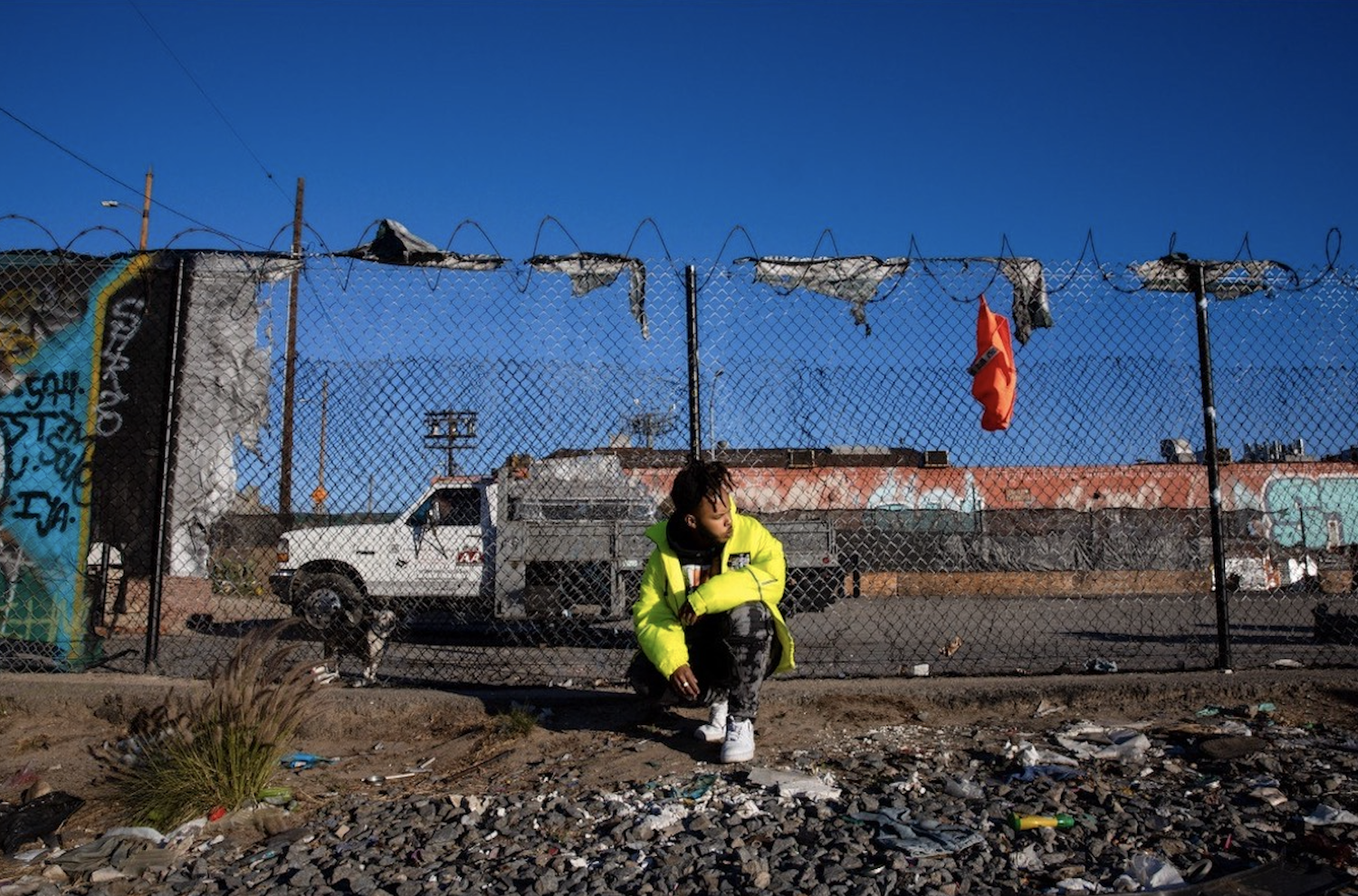 FRVR Friday. What's up. It's so great to finally touch base. How's life?
 I'm just trying to make the most out of life right now. Trying to make sure the project is straight and ready to go too. I've just been working, to be honest. Especially with COVID in general, I'm just trying to keep a positive attitude.
There's one thing I'm sure I and a lot more want to know. Where did the name FRVRFriday come from? Do you love Fridays? Do you wish they lasted forever? Is the lifestyle so good that Fridays are forever?
Ha! To be honest, the way I thought about it was pretty random and I thought it sounded pretty cool. I guess the meaning kind of developed – I wanted to make music for the clubs, for the after-parties, and everyone looks forward to Fridays! It's the day before the weekend, the day everybody finishes work, I wanted to implement that vibe in my music.
If there's one thing I have to give to Canadian artists, it's the originality of stage names. No one is doing it like you guys. 'The Weeknd', 'PartyNextDoor', 'Killy', 'Madchild' and of course the one and only 'FrvrFriday'.
Yeah. Ha! 
So, let's talk music. Am I right in saying you first gained recognition from your 2017 EP 'More Than You Know? Looking back, 2017 was an impressive climate for hip-hop. At that time, what were your main intentions as an artist?
 I guess I was just doing me, I didn't really think twice about it. I was just releasing songs, dropping them and at the time, I was trying to stay consistent with it during the SoundCloud days, I was dropping songs every two weeks and it got me to where I'm at right now.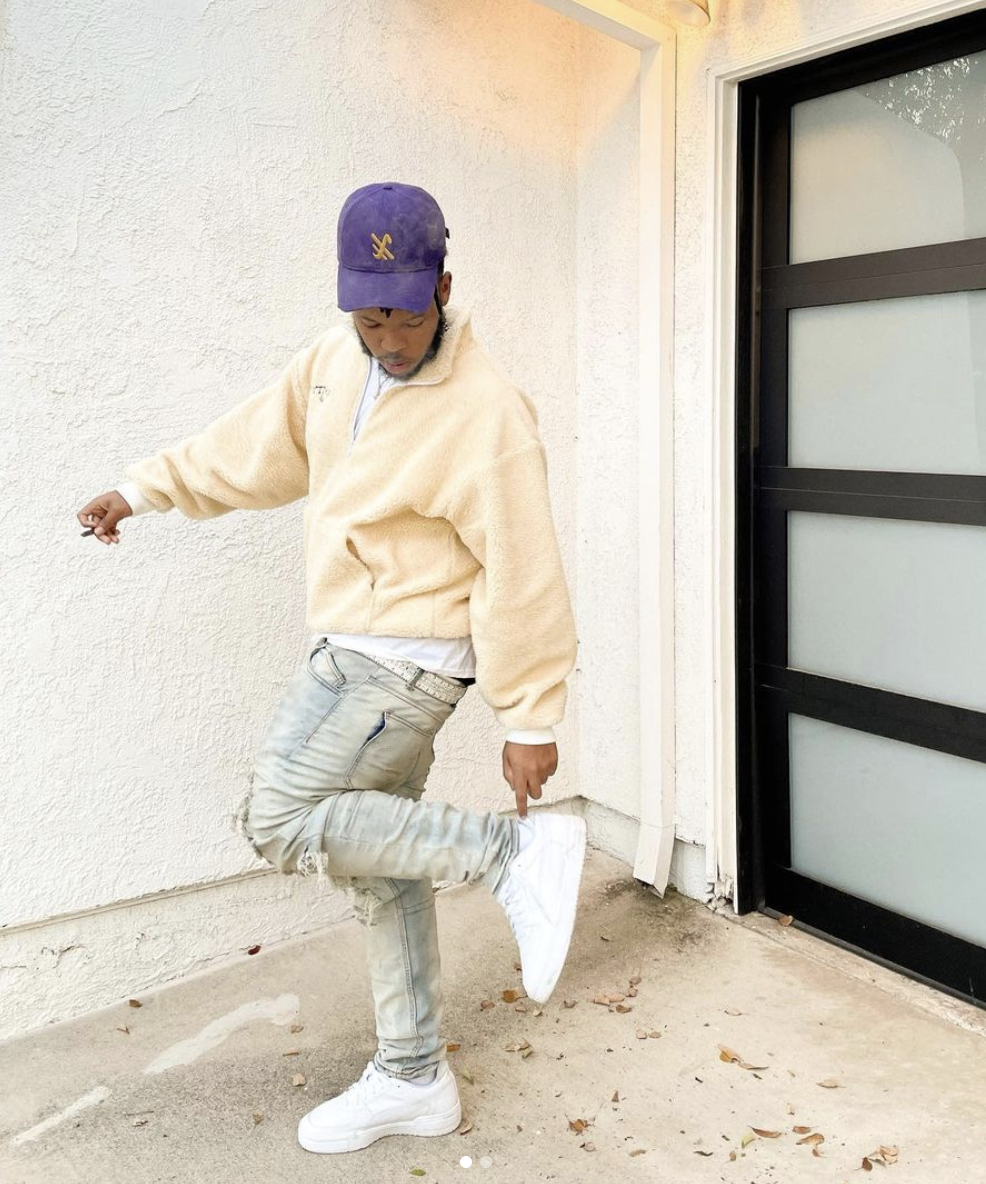 With anything in life, it's always nice to distinguish a sense of growth. As your sound transitions with time, do you feel as if your personal development and approach to music has changed too?
Yeah, 100%. Like I mentioned before, when I started, I wouldn't really think twice about what I was saying, I'd just say what was on my mind. It's still the same today but everything is more calculated. When I make a certain type of track, it has a goal, I already know this is going to do this, this type of person is going to listen to it.
 2020 was a crazy year for the masses, but there's always a silver lining – evident in the 9 million more streams you have acquired since 2019. For an emerging artist like yourself coming up amidst a global pandemic, is it weird that this whirlwind of success has come up solely from us all being in the same position and all relying on the world wide web?
It's wild because I've only dropped three songs this year. It's harder to see the growth because I'm mostly at home and at the studio. It's definitely different, I don't see my fans face-to-face, I haven't gone to shows but it makes me all the more excited when the tour comes back and it's going to be night and day. I'm just excited about it! We're going to go way harder than before COVID.
It's funny you say that – I've spoken to a few artists who have seen a drastic change to their diligence because of COVID-19 and the circumstances we find ourselves in. Are you excited to connect with the real world once things return to normal or does it present some sort of pressure for you as an artist?
Hell yeah, I'm super excited. I'm ready to hit the stage and really f*ck sh*t up.
You mentioned on Instagram that you're giving us the project soon. What can we expect from that?
It's going to be vibes. With this project, I'm trying to keep it balanced and give it a lil' bit of everything – whether it's RnB, Hip-Hop, Pop, straight Rap. I want it to speak to anyone it can. I see it as the start of many projects and I'm excited about it.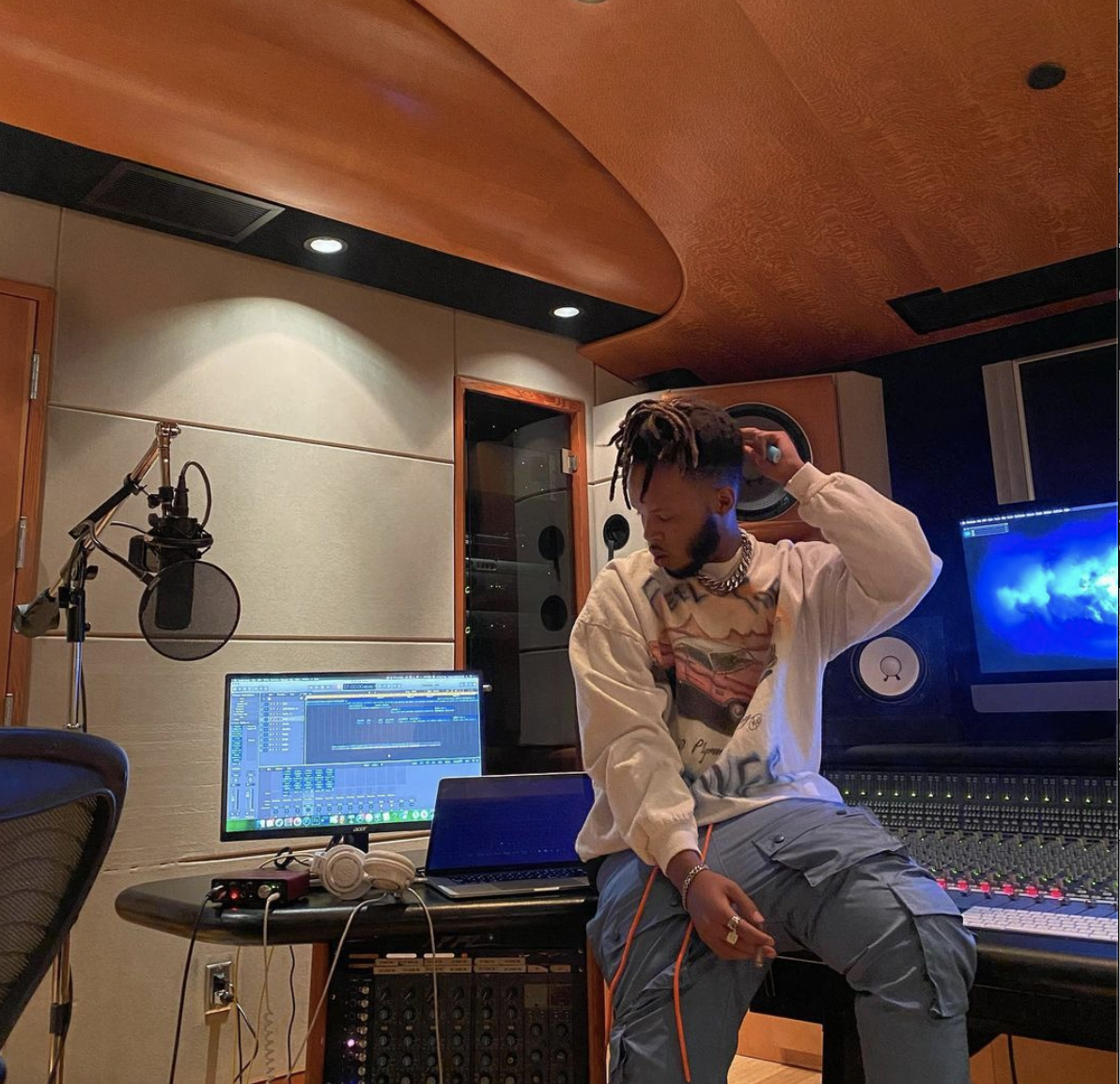 You're also gearing up to release two brand new singles – 'Priceless' and another 'Okay' featuring Vory. Is it easy to calculate when and which tracks are best to drop? How do you go about whittling songs down for the project?
Well, I have a team that deal with it. They have the stats; they figure it out in the back end. I try and talk about it and weigh in everyone's opinion. Sometimes someone will really like a track and I'll hate it, but I'll still drop it, it's just about balance. 
Let's talk mindset. What's it like in Canada? As a whole, is society friendly to emerging creatives?
I feel like it's growing. I guess it depends exactly where you are, because you have cities like Toronto, which is already developed, Montreal where I'm from originally, and then you have Edmonton and Vancouver. It's just developing these days – there are a lot more artists coming out each year. We're going at a good pace.
Where do you come from originally?
I'm from Rwanda, Africa. I moved to Montreal when I was two with my mom, that's where I spent most of my childhood. At 16, I moved to the other side of the coast, Edmonton, and that's when I started making music and taking it seriously. I started making beats, teaching myself how to sing, how to write, create artwork. At the time, I was really just doing it by myself.
Impressive. So, now when it comes to the stylistic approach for visuals and artwork, are you still heavily involved or is it more of a collaborative effort?
 My right-hand man, I run ideas past him, and he helps me with all my music videos. I work with the person who is shooting the video too, just going back and forth. It's never me by myself anymore, I really have people who are down to work with me, and we get it sorted out together.
 You also took to the gram to ask fans what they've been listening to. Switching the roles here – what have you been listening to? Put me on.
 Ha, yeah. Do you know who 451? He goes super hard from the UK. I have been listening to Baby Keem, K Forest, and there's this French artist Hamza. I guess Lemon Pepper Freestyle too. I am the type of person to listen to the same five tracks for two weeks straight.
Most of your discography has been produced and written by you. Describe the evolution of an idea to its final form. What's the usual progression of thoughts?
Mainly, I play the beat first. I listen to it in a loop, and it literally comes out by itself – I can't really force it. I put it together piece by piece until the song is done. I'll listen to the hook first, then do the verse. It's so simple really but at the same time, creativity is a blessing and a curse. You can't really force it, but you also have to have discipline and that same worth ethic.
One thing so interesting is that there often comes a sense of style synonymous with our surroundings. For us here in the UK, it's the Air Force 1 and a tracksuit. What style best represents where you are from?
 Air Force 1 for sure. That's all I wear. It's basically the same thing, yo. Air Forces, North Face Puffer Jackets, Joggers. Canada and the UK are not much different.
Is there a staple item of clothing or shoe that holds significance to you? That Bleu Magazine coat you wore was hard.
No cap, it was hard. But I guess I could say Air Forces. I have been wearing Air Force 1's for years, it's the only thing I enjoy wearing all the f*cking time. All white. It's like White tee's for me. It's plain white.
They're a staple. If they hold one crease, you have to go cop another.
Yeaaaah, exactly. You already know!
Speaking about significance –Is there a difference between success and significance, when it comes to your career? Is it a distinguishable factor?
I would say, the day I know Its success is the day I go on tour and I do huge venues. That's when I personally know I did what I had to do, I'm really in this. That's what I'm looking forward to the most right now, it's really just growth.
Your track 'Window Shopping' featuring Lil Baby really created a vibe and propelled your recognition. Who else do you wish to work with if you had the chance? Is there a dream collaboration?
Right now, I'd say the top two are Drake and Baby Keem. I feel like I could make a banger with those two.
And finally, is there anything you wish to prove as an artist?
Honestly, due to my nature and the person I am, the only thing I'm trying to prove is that I can make good music and solid projects. That's where my focus is. I'm here for long-term but I don't think I'll kill myself for the game for 15 years, that's not the type of person I am. I'm trying to do my thing and retire at the top, type-thing.
That's the thing, you do your thing, wear the t-shirt and eh! That's it. Done.
Exactly, that's how we young kids do it.