An outfit isn't complete without jewelry, just like the right bracelet makes a watch prominent. The fact that we've got stylish men who love fashion makes men's jewelry industry a watch out for.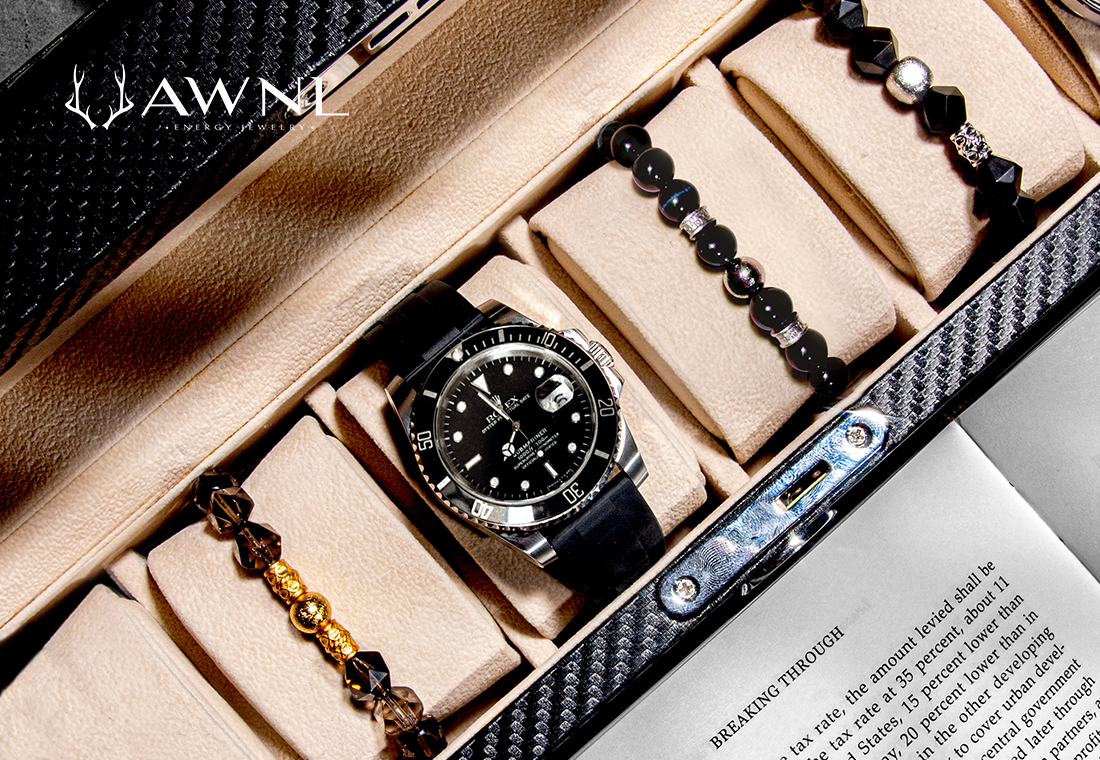 Bracelets have been in existence for years, and it continues to be one of the trendiest jewelry. Once you understand how to combine your bracelets with watches stylishly, you will stand out in the crowd. But, selecting the right bracelets comes with choosing the right brand to purchase from.
Men's fashion is evolving, and not just women alone now wear bracelets but men. You see men out there wearing different bracelets and watches to enhance their dressing. Now the question is, how do they select the right bracelets that match their watches? Not just selection only but getting to wear the best bracelets with watches.
How to choose the right bracelet that goes well with watches
Choosing the right bracelet that matches a watch might be difficult for some. Maybe because you got them separately, you might be confused on how to combine them. Many factors need to be considered when choosing the right men's bracelets that go with watches. Some of them include (but not limited to):
1. Size: the size of the bracelet and watch must be proportionate to your wrist size and fit correctly. It must not be sagging but be tight enough to fit your wrist comfortably. Some bracelets might be elastic (usually beaded bracelets) and are usually one size fits all. Whether chain bracelet or any other type, they should be well fitted but not sliding up and down your hand.
2. Event: know where you are going. Know which one best suits the occasion and goes best with your overall outfit. You can decide to choose bracelets and watches that are prominent and distinguish you from the rest of your colleagues, depending on the event.
3. Stacking or single: always remember to keep it simple. Wearing a single bracelet is easier than wearing multiple that does not perfectly match. They do not need to be the same color or material, but they must be appropriate for the occasion. While stacking bracelets, do not overdo it because your watch is also part of the stacking.
4. Color and material: men are different from women, and their color selection should be cool and subtle, not flashy and loud. You can pick a color from your outfit or a button on your shirt to select your bracelet color. Better still, you can go with natural colors which usually match everything. The material could be made of wood, leather, bead, or chain, depending on your preference.
5. Styles and outfit: is the outfit casual, work, sport, or event? Is it an elegant style or a simple style? All these need to be checked before selecting the bracelets that go with your watch. You won't want to wear a bracelet and watch you usually wear to sport for work. You have special ones for these occasions, and selecting the bracelet that goes well with a watch on this occasion is the key.
Option 1: Beaded bracelets
In selecting bracelets that go well with watches for men, the beaded bracelet has made it unconventional. Beaded bracelets for men and women are always in unique colors, shapes, sizes, and materials, from gemstones to metal elements and even to rare materials – meteorite beads. Why choose beaded bracelets?
Unique Swedish Meteorite Beads in Solid Geometric Shape
The Swedish meteorite signifies eternal lover and real shooting star. It is the oldest meteorite ever found and one of the preliminary solids present in the solar system. In the olden days, it is only possessed by the empires and royal family.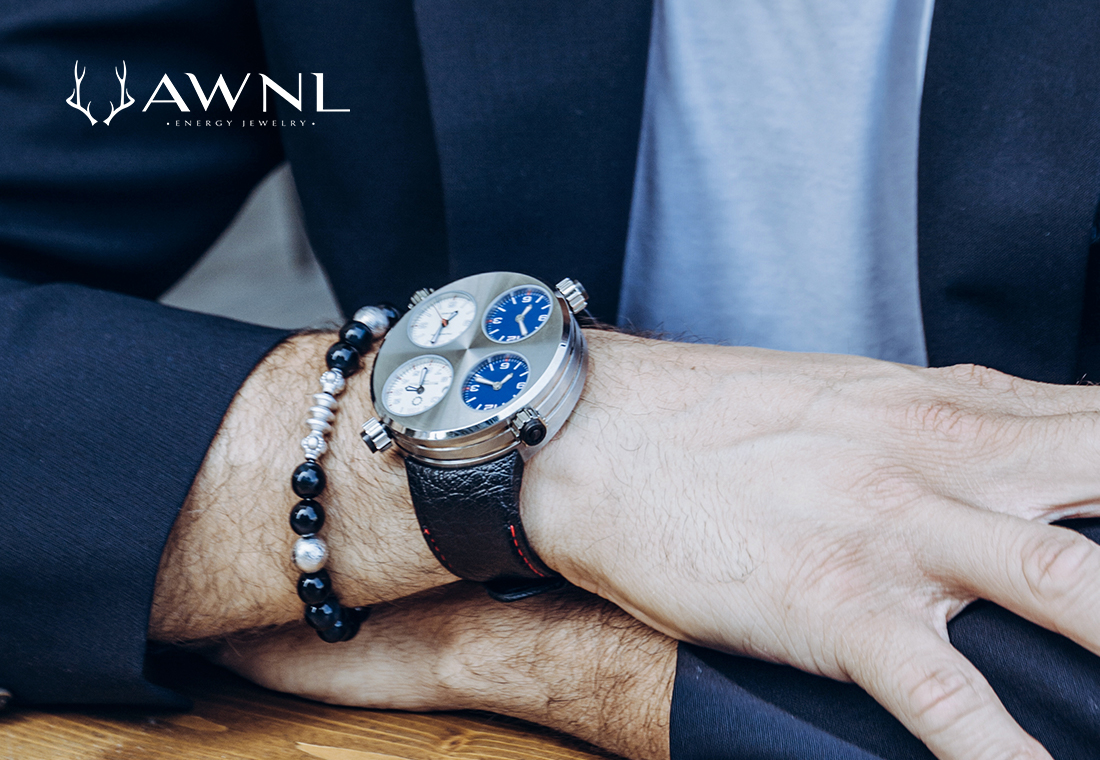 Many jewelry brands like AWNL, have made this material available and accessible for all and sundry by using it in Meteorite bracelets. Cutting the meteorite and engraving its surface give rise to this unique solid geometric shape. This shape usually forms by the gradual cooling of extremely hot iron-nickel alloys. All these explain why bracelets made from this material are tested and trusted in durability and strength. Unlike every other material, this is extraordinary and a promise to every user.
Apart from that, the meteorite bead has some potent power that can make dreams or wishes come true. It's a symbol of protection, immunity and banishes negativity and ill-luck from all aspects. It's just like the shooting star where you go to a particular place to watch, but this is different. It's like carrying a real star with you.
Beaded bracelets coms in many colors and shapes
The handpicked gemstones vary from natural Tiger eye stone, Onyx, Moss agate, Amethyst,to Nuummite stones are of different colors. These gemstones are carefully integrated into unique designs in multiple colors (red, green, purple, etc.) and shapes (star-cut beads, flat beads, round beads, etc.). Not just that, it is skin-friendly and serves as walking protection on the wearer's wrist. The beaded bracelet signifies growth, boldness, and clarity.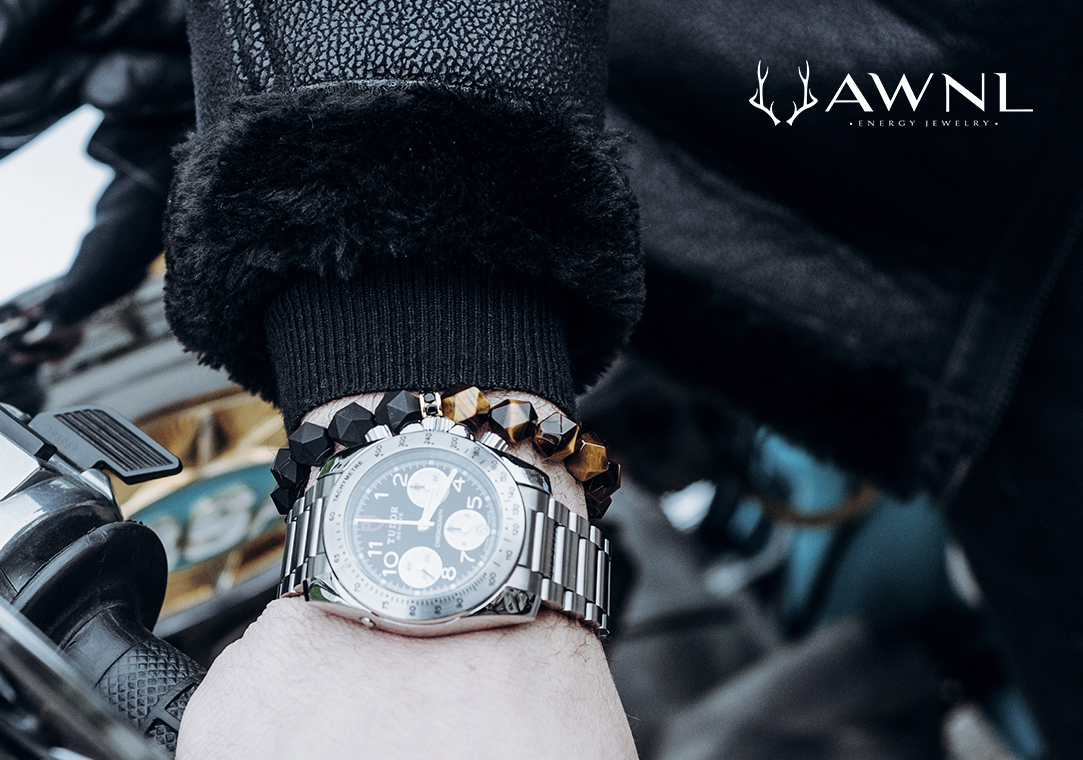 Beaded bracelets are meaningful – great as gifts for men
The natural gemstones present in these beaded bracelets have several crystal healing powers and comes in different types, each serving various healing functions. It's usually a combination of ancient supernatural powers alongside modern inspiration, bringing confidence, vitality, protection, purification, etc to the wearers. Each gemstone comes with its unique healing function, and you can select anyone that best suits your need or your friends'.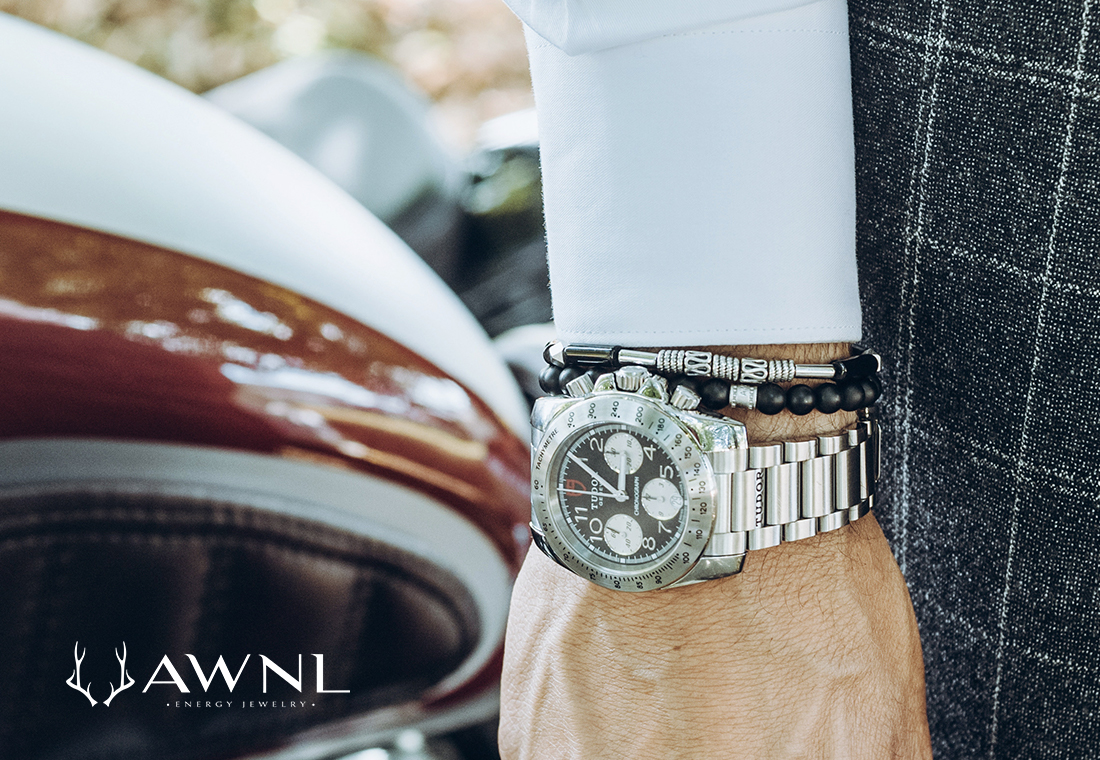 Beaded bracelets are tolerance with almost any elements
Beaded bracelets can blend with strands made of many different materials – silver, gold chains or braid/elastic ones. Those beads are not limited to stones but charms and symbols be it four-leaf clover, lucky wheels, eyes of Horus, and pendants engraved with runes. They are solid, polished, and shiny enough to stand the test of time. Its braided or elastic strands enables it to fit most men's wrist and easy to put on and take off with a drawstring.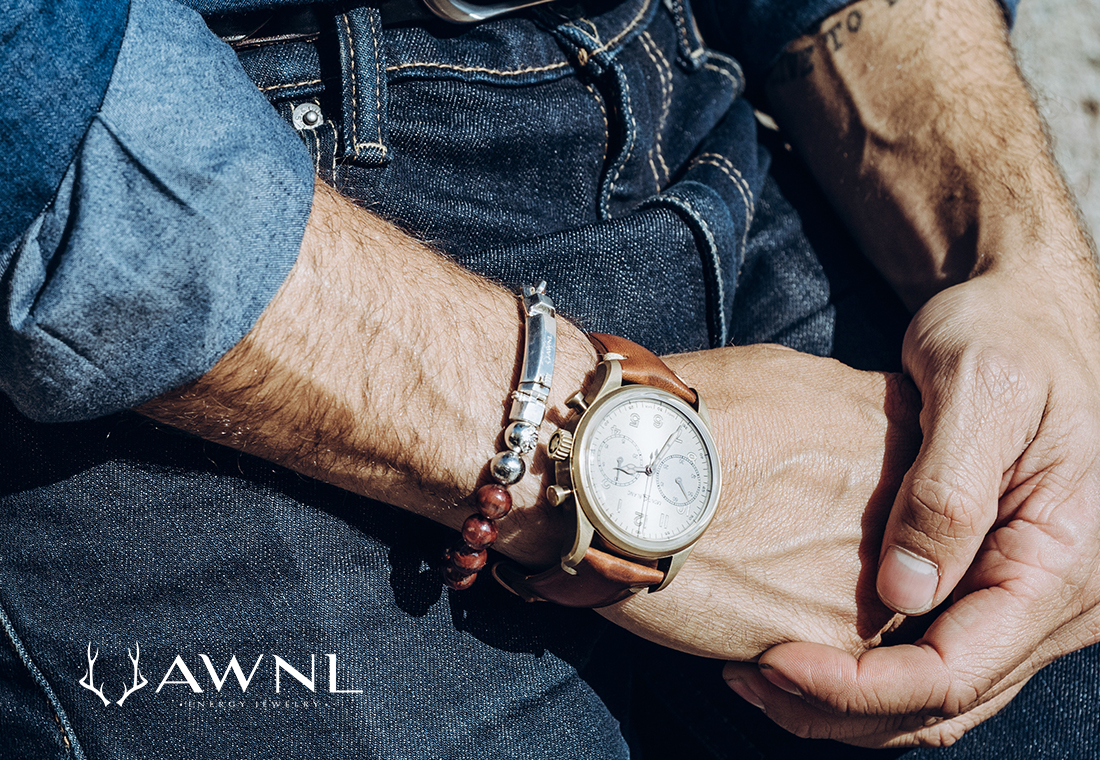 Option 2: Leather bracelets or rope bracelets
This is another type of men's bracelets that are most watch-friendly, since these bracelets have the least possibility to scratch your watches when you wear them on the same wrist. However, the leather or rope bracelets need to be well taken care of so that it lasts well. It needs to be prevented from water or dried immediately when in contact with water.
Notable brands are Miansai and Luckydogleather.
Option 3: Cuff bracelet
Cuff bracelet comes in different styles and colors to choose from, but it is generally made of metal. It is either an open or closed rigid bracelet. The end of the open cuff bracelet does not join together but has a ball to keep the bracelet secured to the wrist. A closed cuff bracelet can either be snapped shut or slide onto your wrist. The cuff bracelet can also be engraved.
Notable brands are Davidyurman, and Allblues.
Tips of bracelets to wear with an Apple Watch
As your apple watch is attracting attention while you walk past, so do your bracelets have to. Yes, you've got the right apple watch to wear; what about your bracelet? It should be elegant and stylish at the same time. You might be wondering which bracelet goes with your apple watch. The idea is to look stylish and just like your cloth; your bracelet says a lot about your fashion choice. You will be surprised to discover bracelets can improve your appearance when combined with an apple watch that steals attention. The tips include:
1. Decide on the size and fit: your apple watch is already fitted to your wrist, so your bracelet should also fit. Each of our bracelets has a size guide that enables you to select one that fits perfectly. The type and material of the bracelet (leather band, stainless steel bend, braided bands, etc.) will determine its tightness. Let the bracelet not be too tight because it might make your wrist appear bigger or too loose as it will be rolling up and down, which you might end up losing it. Let it be almost the same size as your watch band.
2. Decide on the material you want: it is best to choose a bracelet that fits your personality. Men's choice varies as some prefer leather, gold, or silver bracelets. The choice of material will determine the occasion you want to wear it for. The gold and silver bracelets give a sophisticated look and stand the test of time.
3. Choose your style: they come in different varieties and are best fit in achieving a stylish or classy look. Men Braided Bracelets are unique because they are made with gemstones of different colors with crystal healing powers.
4. Know the occasion: is it casual, work or sport? You need to know where you are going before you overdress. Not all bracelets are fit to be worn for every occasion. The goal is to look trendy and stylish but not unreasonable. Understand every occasion and the look you wish to achieve.