Land-based casinos used to attract the rich and famous and gambling was often associated with the idea of luxury and opulence. Things have changed over the years and today anyone can play slots, table games and video pokers. Most of the gambling is conducted over the Internet, but brick-and-mortar casinos continue to appeal to a broad audience. Las Vegas remains the most exciting gambling hub and when you travel to Sin City, you should be aware of the local dress code. The good news is that you don't have to wear fancy attire when stepping inside these otherwise glamorous establishments
How to look and feel good
Casinos have every intention to keep you inside their walls for as long as possible. In order to achieve this, gambling establishments provide patrons with free drinks, food and other perks. They want them to feel cozy and comfortable regardless of how long the gambling session. That's why they are no sticklers for close and allow for a greater degree of flexibility. Back in the day, you would have to dress for the occasion when entering a casino, but this is "no longer the case" according to the popular slots sites BingoSites.net, especially in Las Vegas.
A smart casual outfit is preferred because it makes you look good while also feeling comfortable. Sitting down at the table for extended periods of time can be tiresome and you don't need additional stress. A rigid suit may look good but in a matter of hours it will become a chore wearing it. Casinos know that if people are compelled to wear things that make them feel uncomfortable, they will sooner or later leave. That's why they are more flexible in their demands and never frown upon casual clothes.
In the absence of a strict dress code, Las Vegas casinos rely heavily on the common sense of their patrons. Casual apparel can actually be quite elegant and those wearing such clothes will project an image of confidence and control. Shorts and flip-flops will probably get you in trouble with most establishments, but shirt and trousers will work just fine. Ladies can wear anything from dresses to skirts and will not catch any flack from casino officials.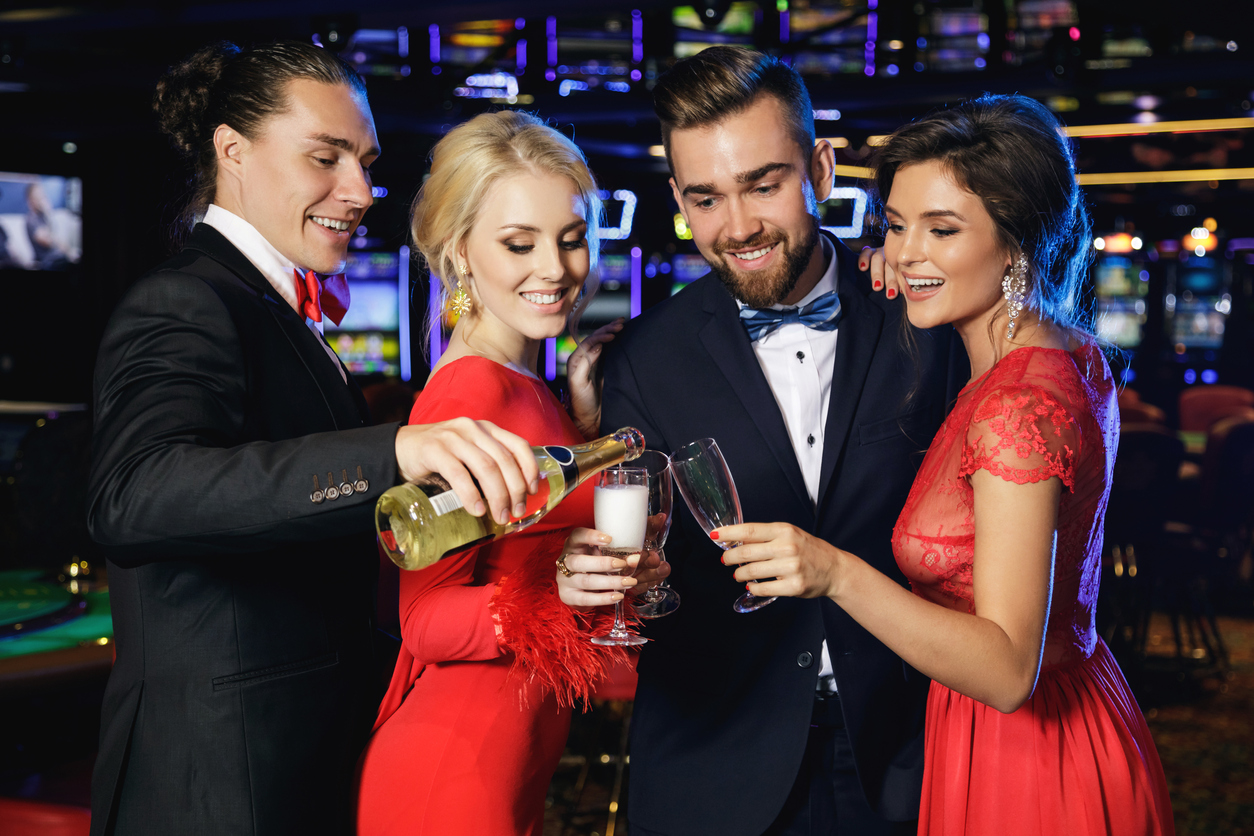 Expect the best, prepare for the worse
When it comes to weather, it can be quite unpredictable and Las Vegas isn't the exception. Temperatures are higher throughout the year, but there can be significant differences from one season to the other. Truth be told, discrepancies are just as high when it comes to the outdoors experience and the inside of casinos.
Sin City can be a hot place to visit, but inside the casinos, AC will keep you cool and breezy. In fact, the temperatures drop so much that you will feel chilly when wearing short sleeves. Pack a jacket or something warmer and consider wearing a hoodie if you are a poker fan. You can use it to keep warm and also conceal your face when playing for a big pot.