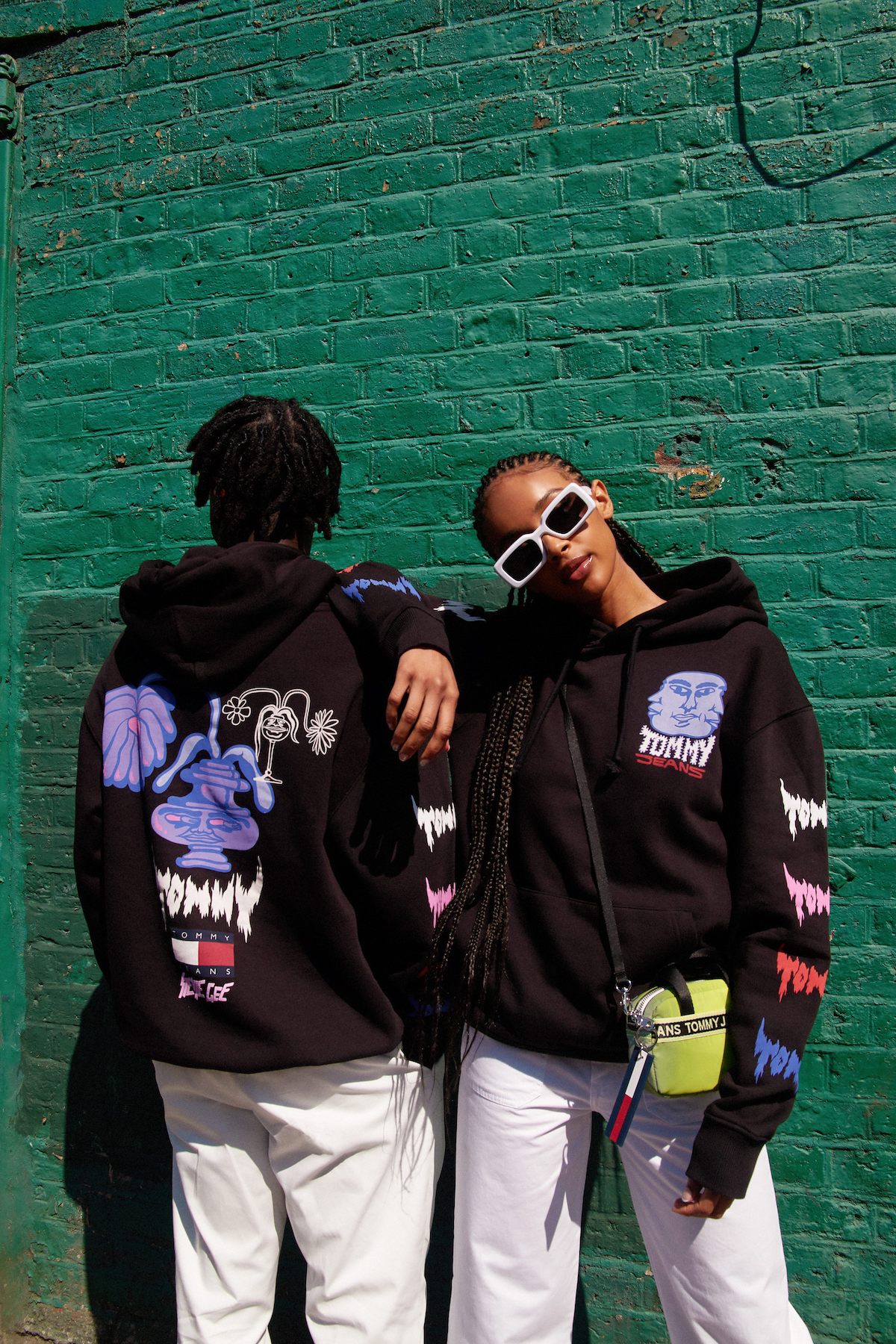 Q&A With Designer Stevie Gee:
Tommy Hilfiger has enlisted the services of London-based director, designer and illustrator Stevie Gee for an exclusive new capsule collection. The artist brought his own world of bright colours, zestful characters and cartoonish illustrations to a range of long sleeve t-shirts and hoodies.
The third release created by Tommy's Drop Shop, the initiative sees the brand give artistic licenses to a range of creatives to create their own exclusive collection, encouraging the continual discovery of creatives, their communities and artistic talents.
We caught up with Stevie Gee to find out more about the graphics that he created in collaboration with the American label. We discussed his inspirations, working with Tommy Hilfiger and the personalities of the characters that he creates.
With less than 200 units per style, DROP 3 will be available in Europe exclusively on tommy.com from today, May 6, 2021.
What was it about Tommy Hilfiger that excited you about working together?
Tommy is a classic brand that has so much rad history, the idea of them having my goofy drawings on them as part of a capsule collection was a fun one for me.
Working with a company that has such a rich history did you focus on any parts of that history when creating this collaboration?
No, not really. I left the history to itself and slid straight into the future zone.
What were the main inspirations/references for the artworks?
Kung-fu, Heavy Metal and flowers. I guess with a creative and open personal brief like this I think its a lovely and rare chance to make imagery what you're interested about which is exactly what I did. I enjoy flowers and plants a lot, they are all connected, roots communicating through the earth. Happy flowers, sad flowers, they are everywhere, all around us. Kung fu is also a big part of my life, as is heavy metal so I was keen to reference the important parts for me…. all done in the style of 90s skateboard graphics. Just stuff I'm enjoying right now.
The collection features a surrealist cartoon, can you tell us more about that?
Yeah so there's some flowers, I like drawing flowers a lot. The pots they are planted in and the flowers all have faces. Some are sad and some are happy. If they don't get watered and cared for they wither and wilt away and some even die. We are the same way. Kind words and encouragement to each other is so important for our mental health. Let's water each other.
The other main guy I drew on the back of the long sleeve and on the tee front is called KUNG FLOWER. He is holding nunchucks and flanked by Yin Yangs. I was nervous to use these sacred symbols in such a flippant way and I'm no expert on Chinese philosophy but that symbol does mean something to me. I train in Wing Chun Kung Fu and Yin Yang represents perfect balance. Movement and stillness at the same time. Hard and soft. It's not actually opposites as such but unity, the counterbalancing of opposing elements. Without light, there is no shadow.
I also enjoy Kung Fu movies, the style, the costumes, the action, I just love them. They are a big inspiration for this character. I was watching Five Elements Ninja when I drew Kung Flower. My desire is that it's a fun and respectful nod of appreciation.
If the characters depicted in the collection were part of a cartoon what would their personalities be like?
They'd be sliding through life like hot knives through butter, perfectly balanced, walking the string, not the bow. They'd have super deep voices too I reckon.
What draws you towards bright colours and psychedelia?
I guess what draws us to anything? I like dark colours too. I'm not sure that what I draw is psychedelia exactly but I do like to free my mind and see whatever nonsense flows out onto the paper and then pretend like it's something interesting and some people believe me.
SHOP THE COLLECTION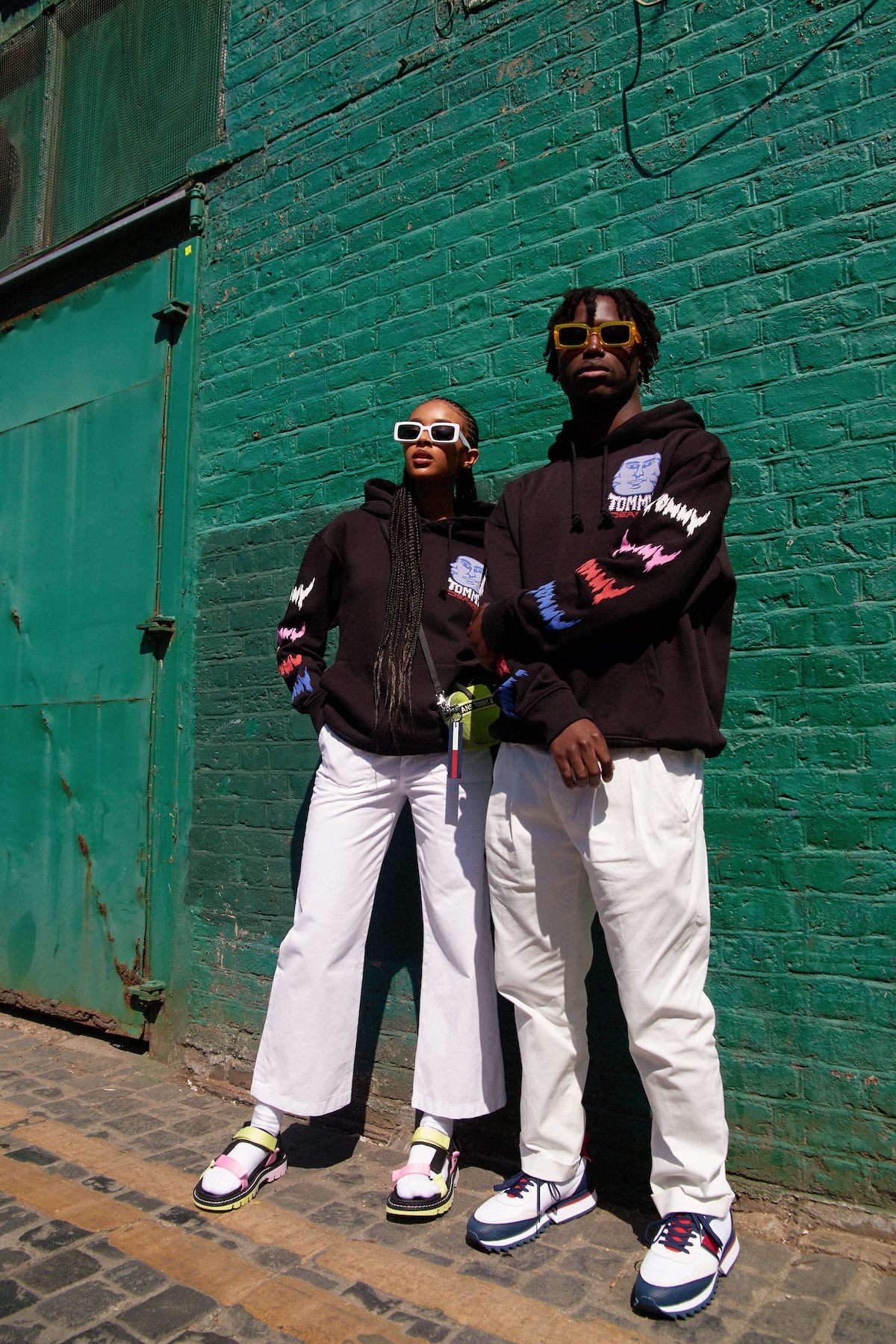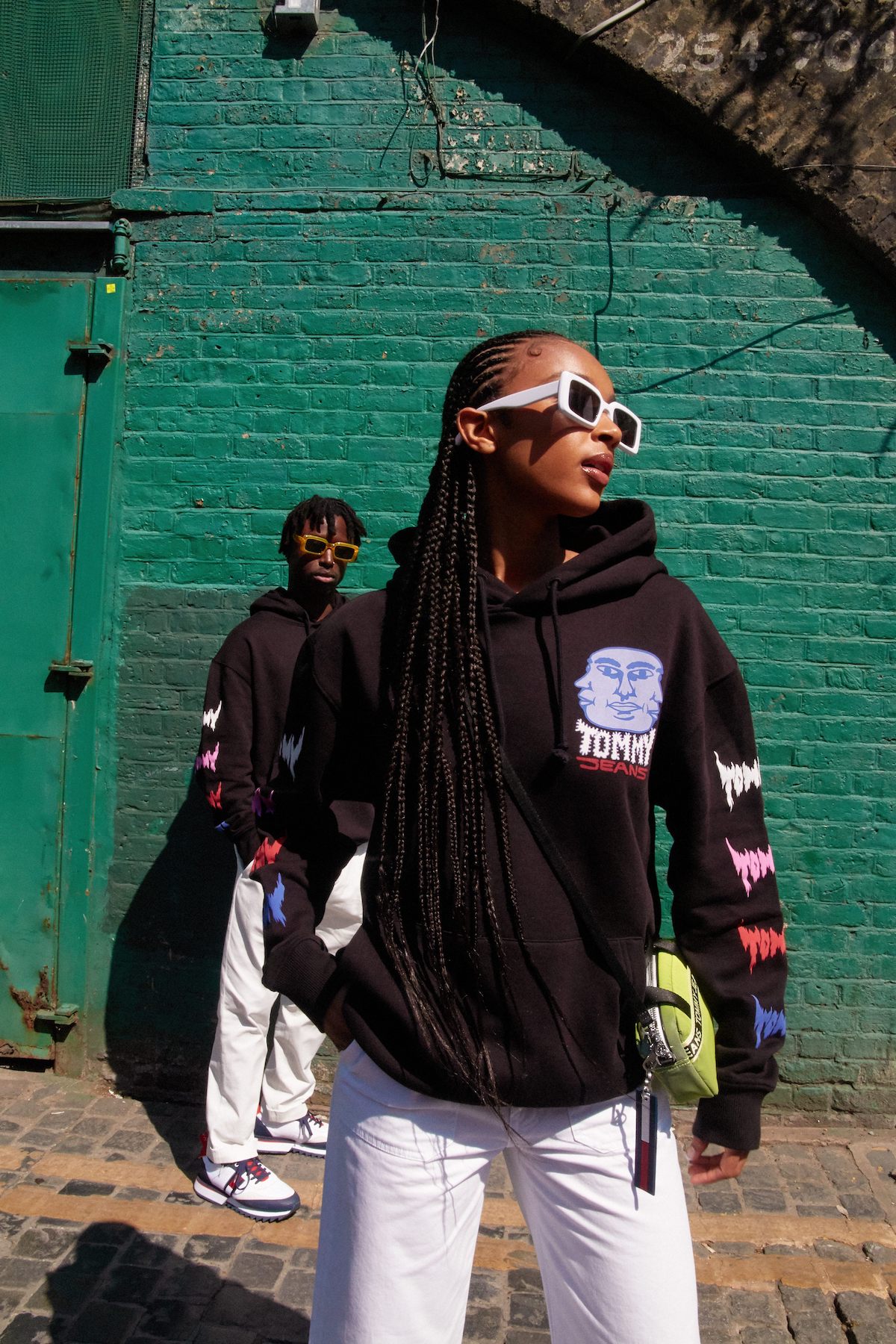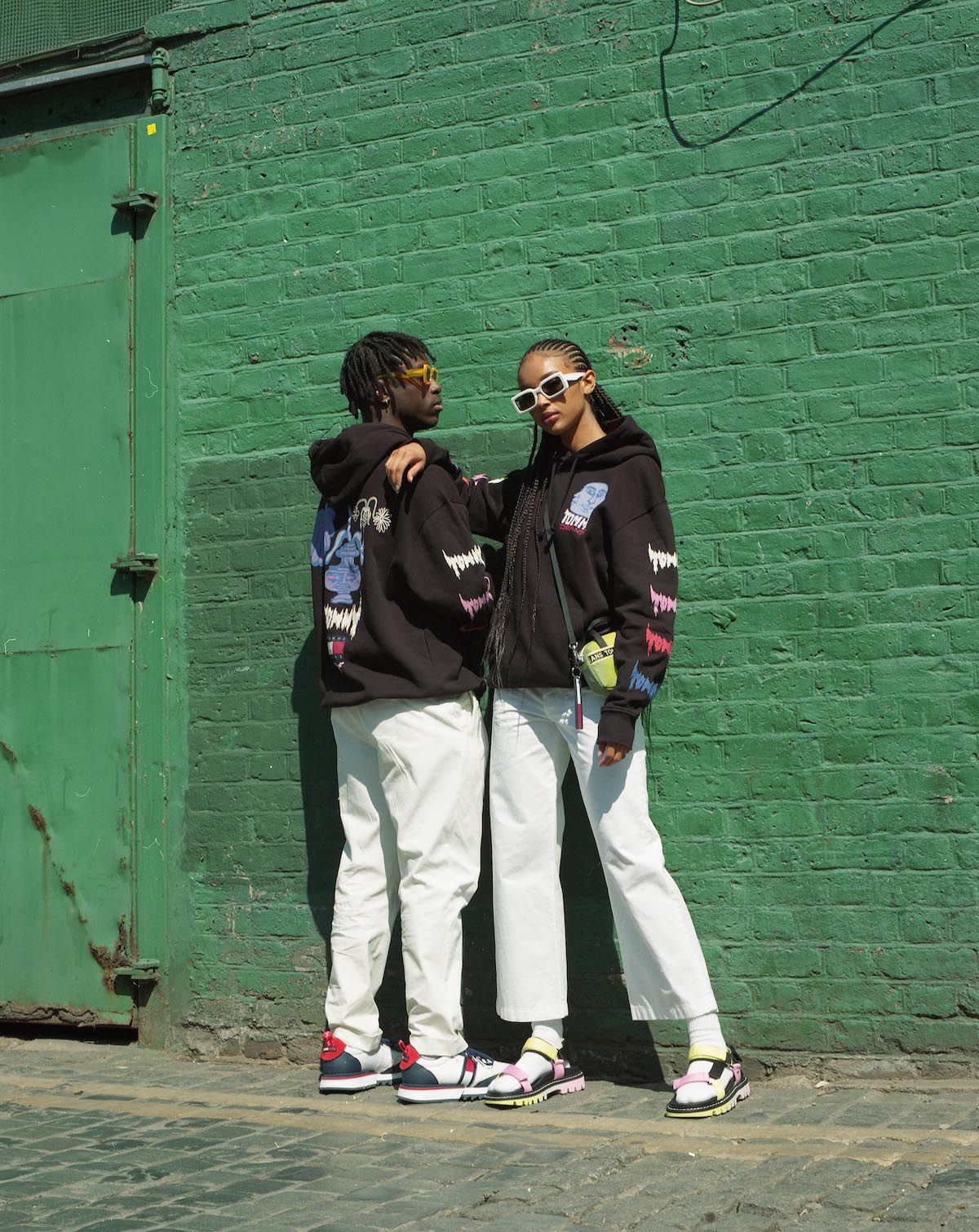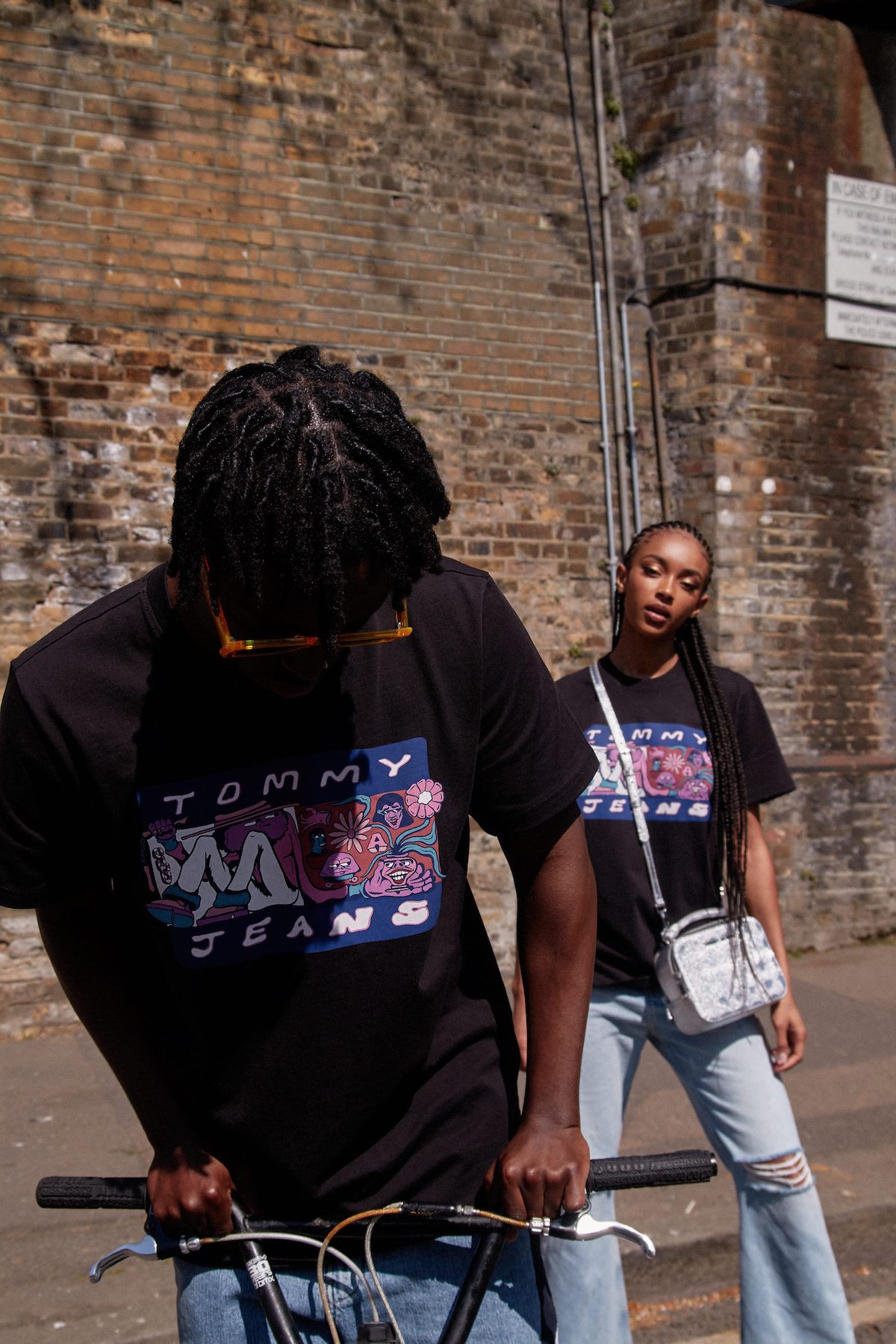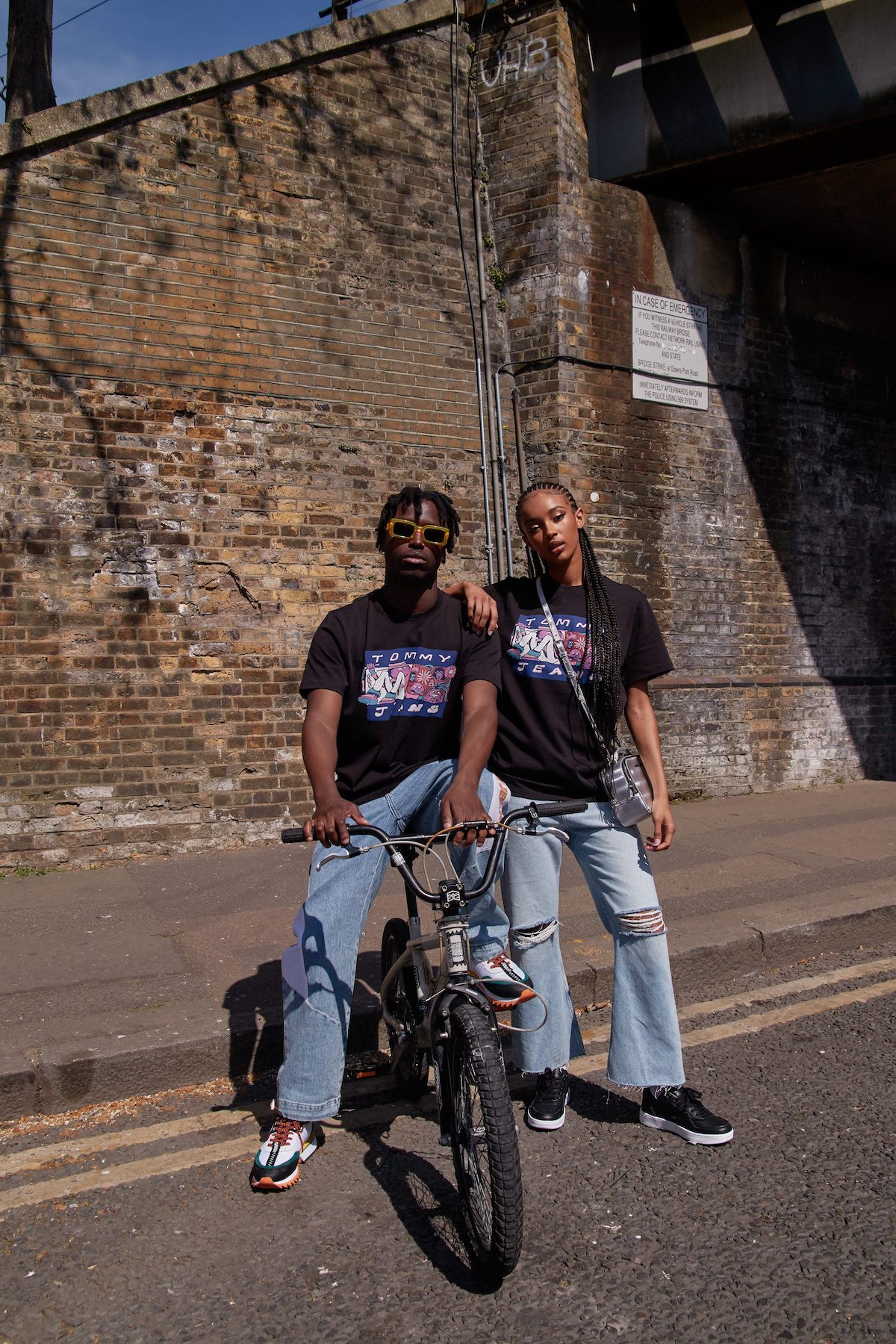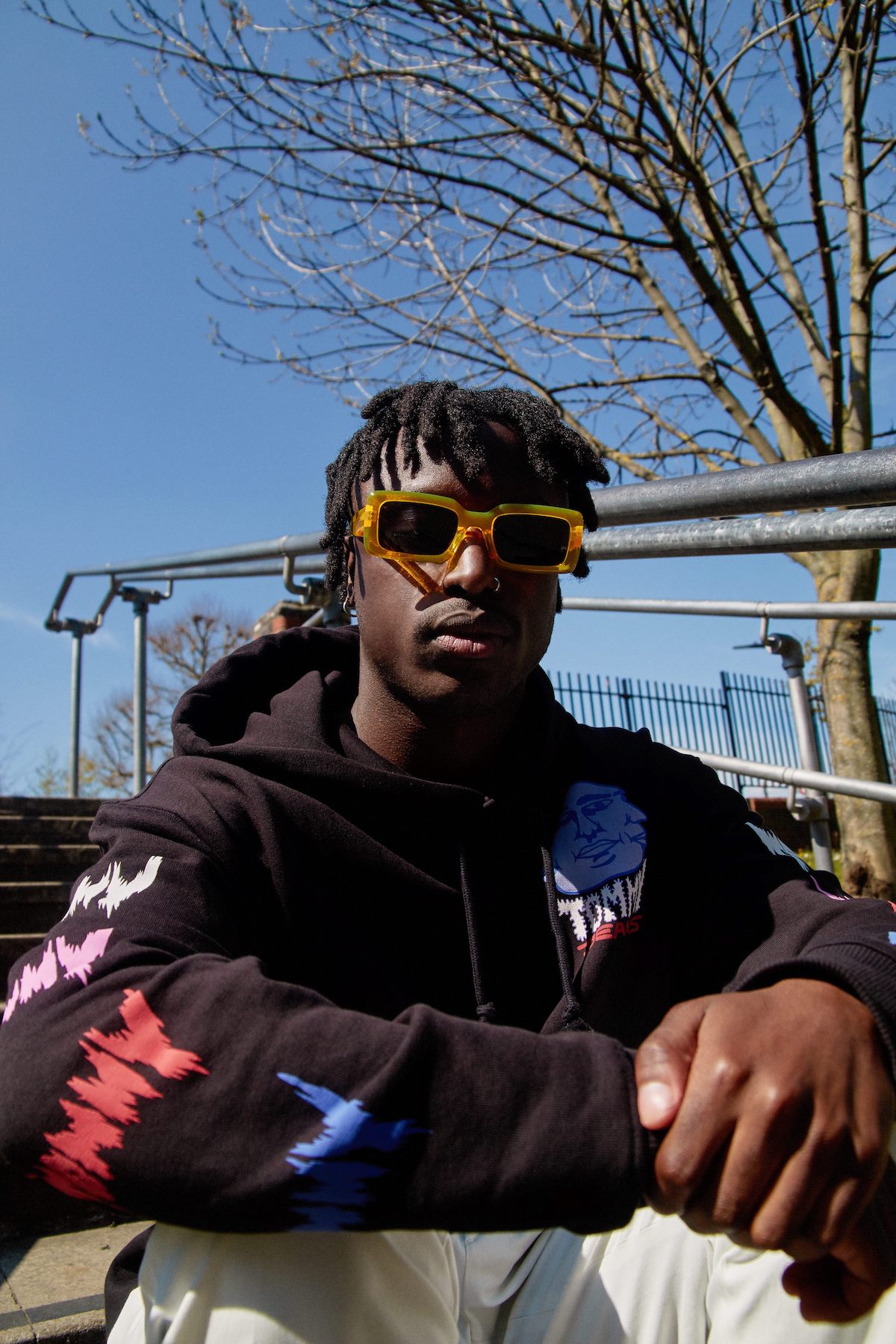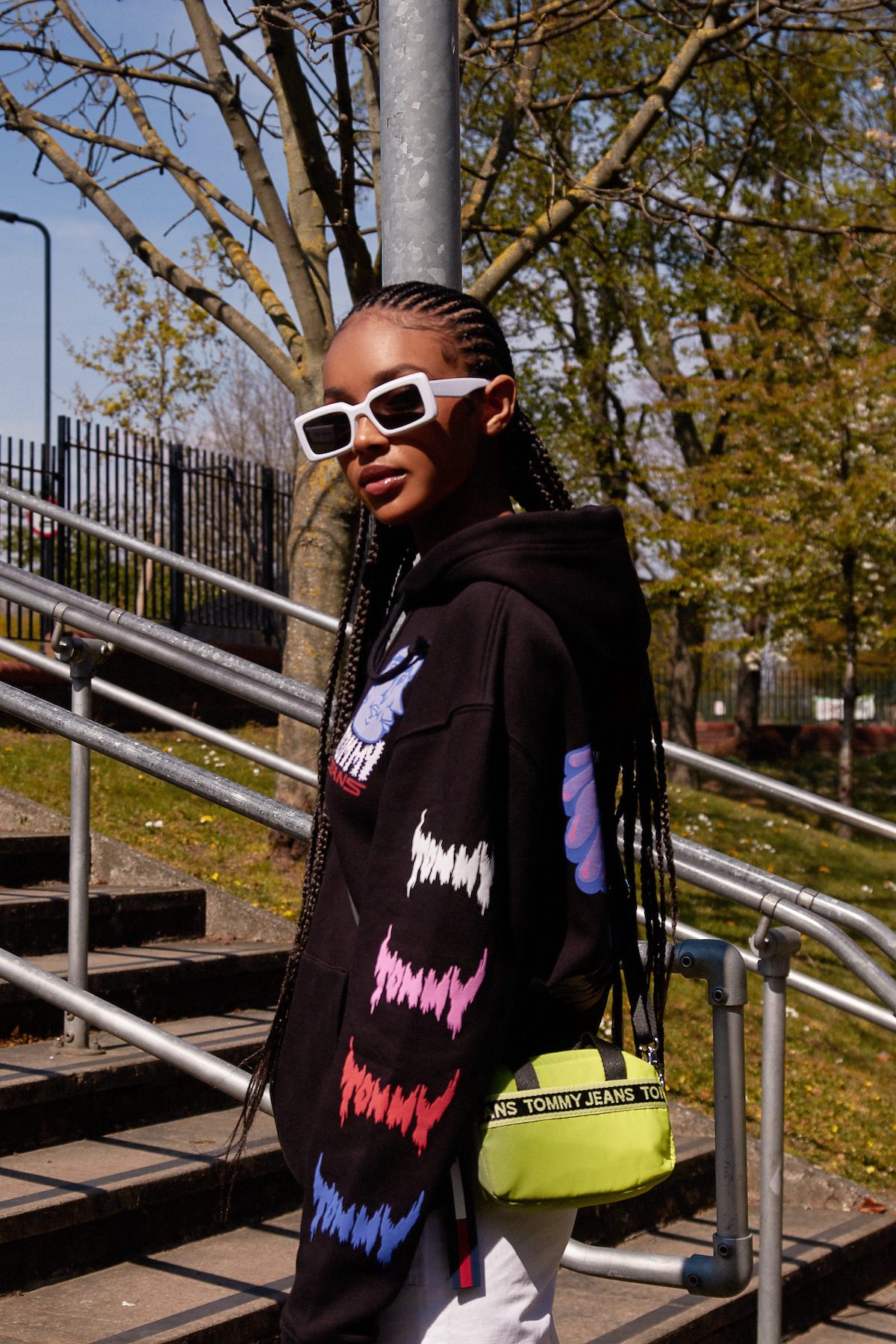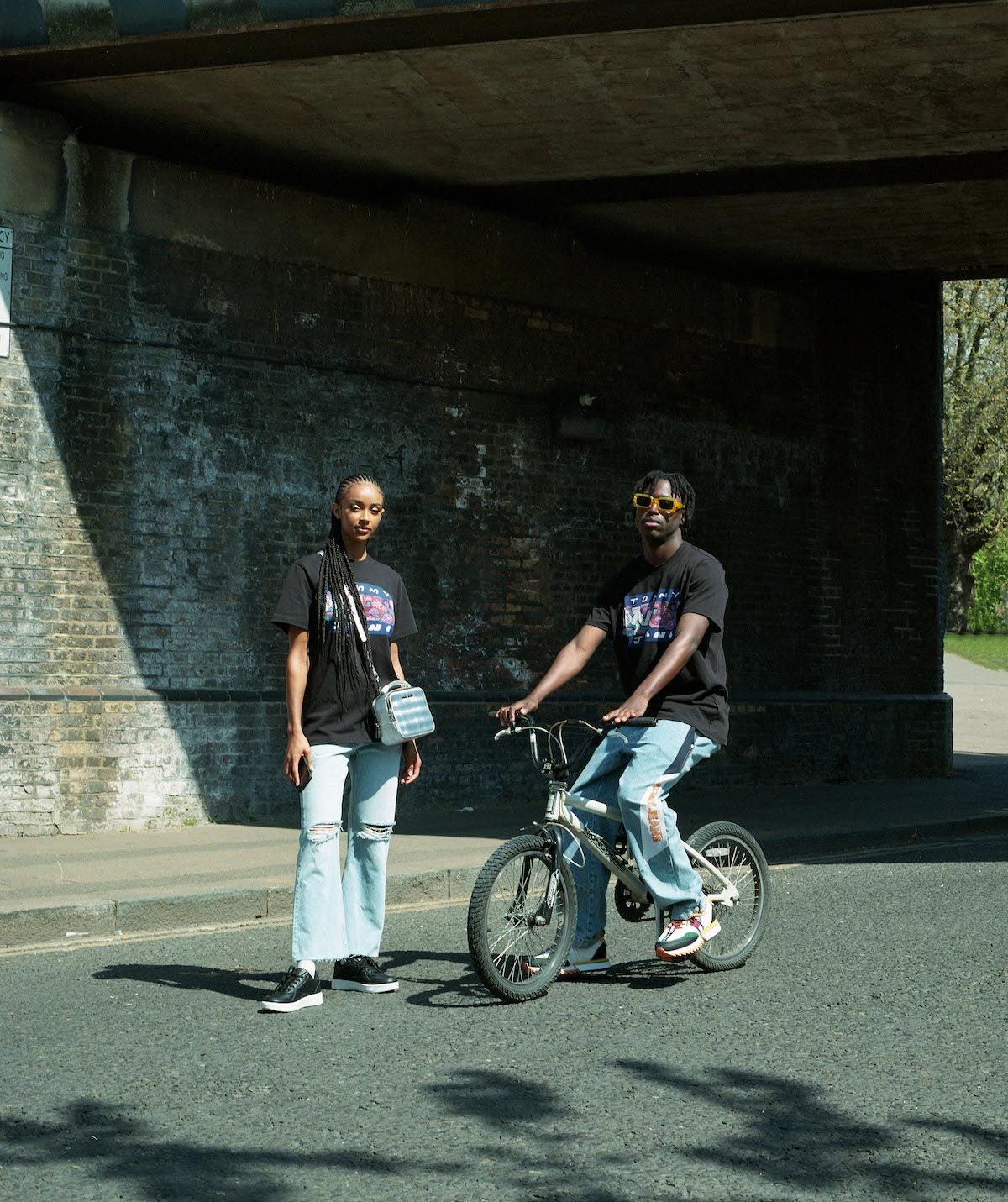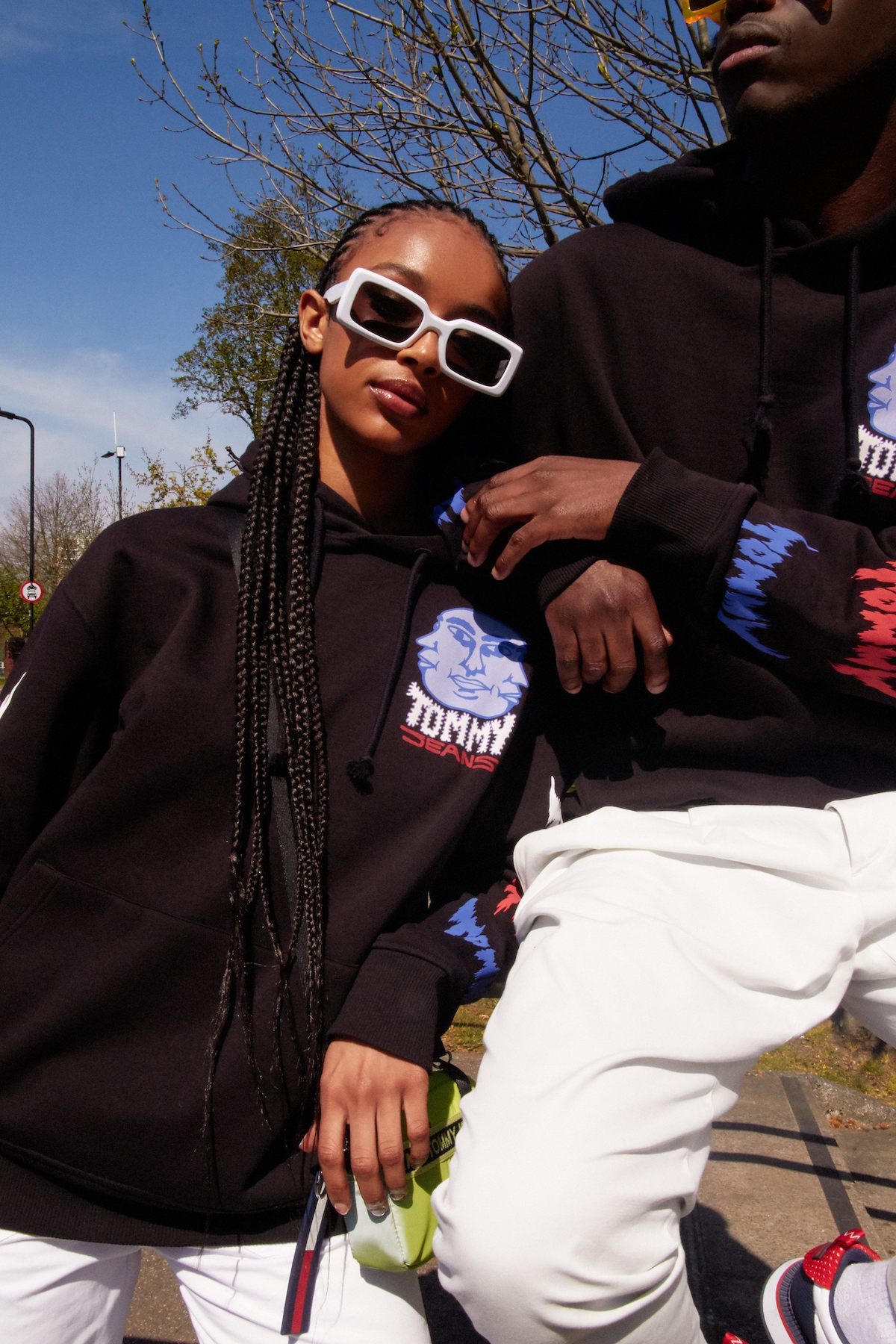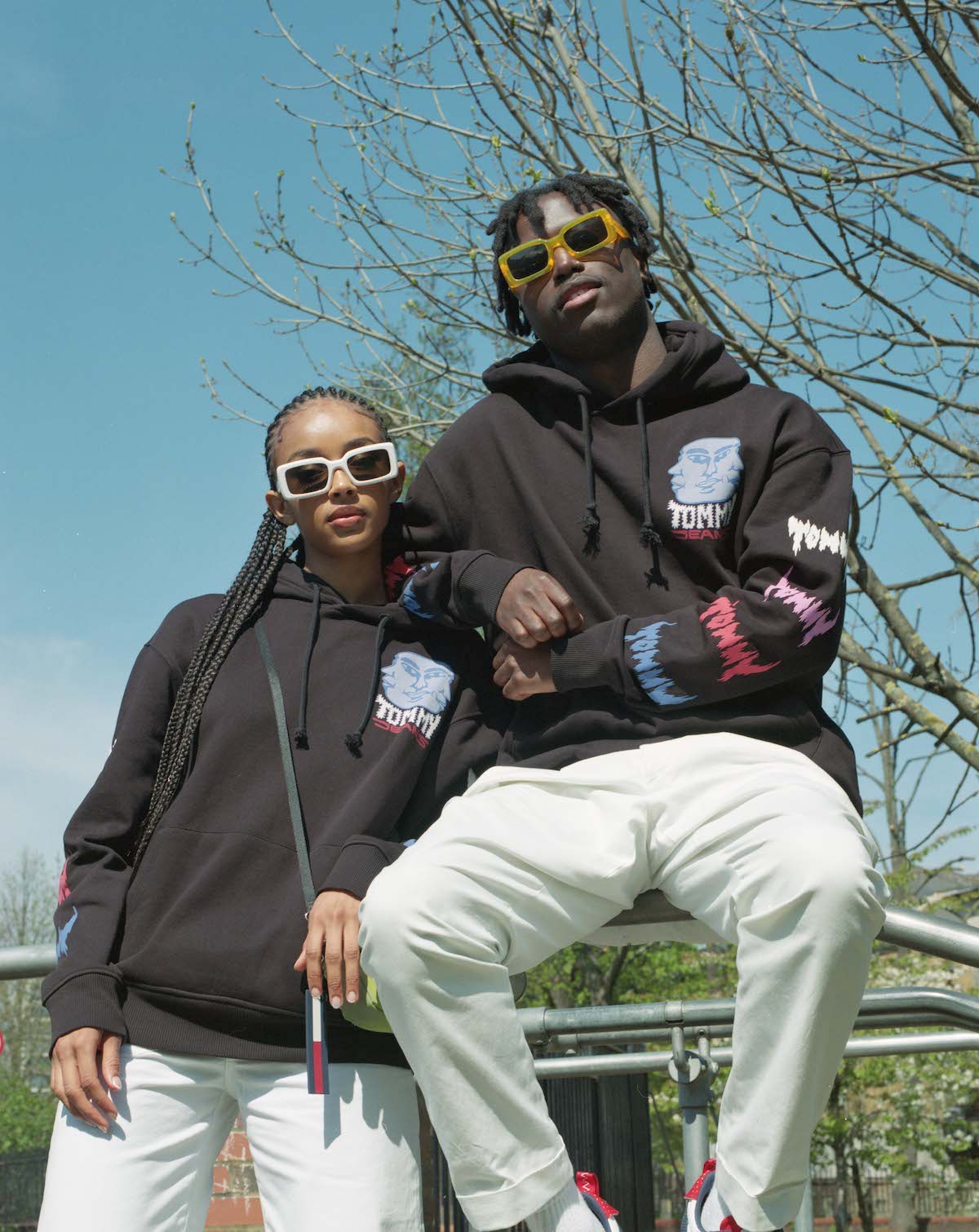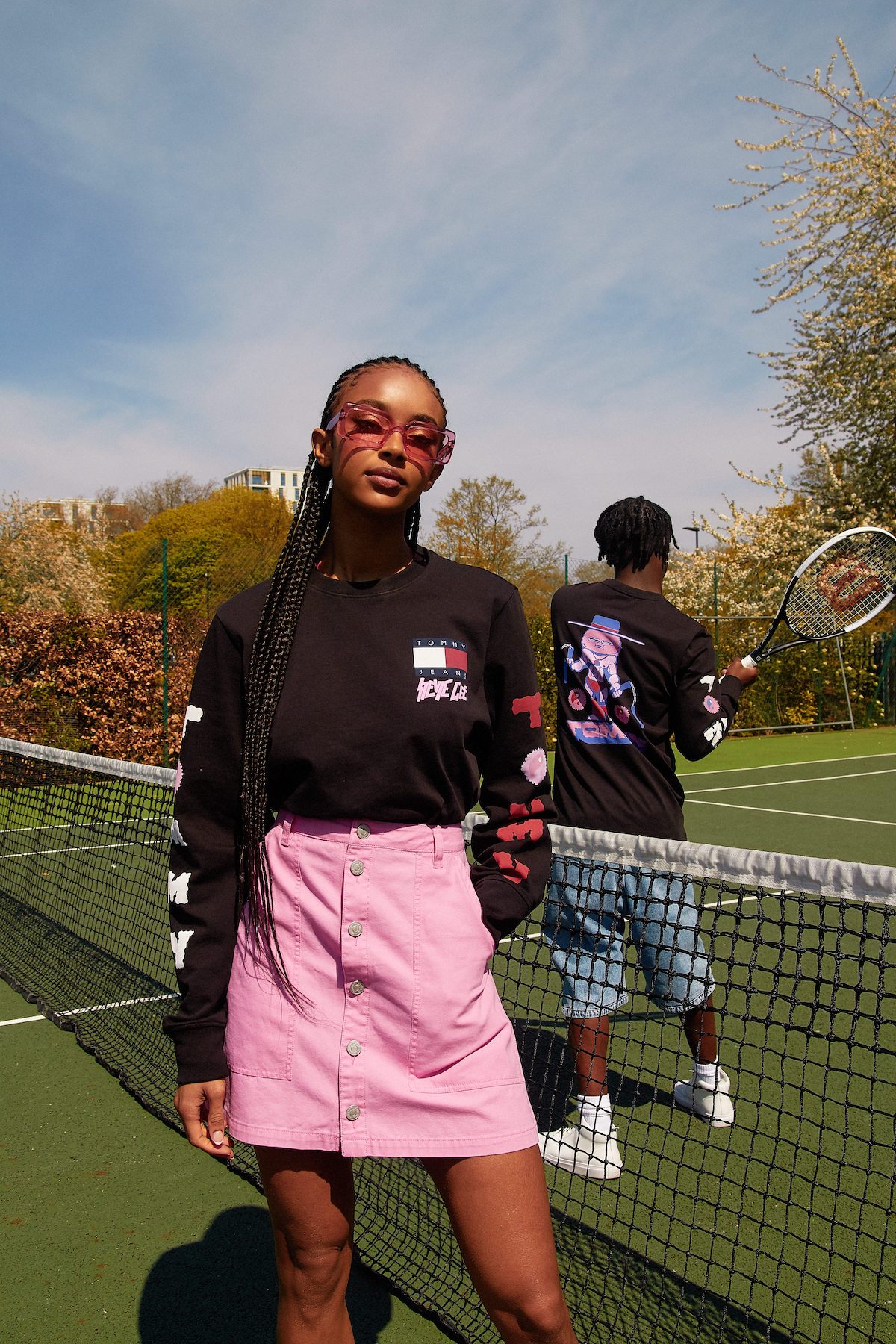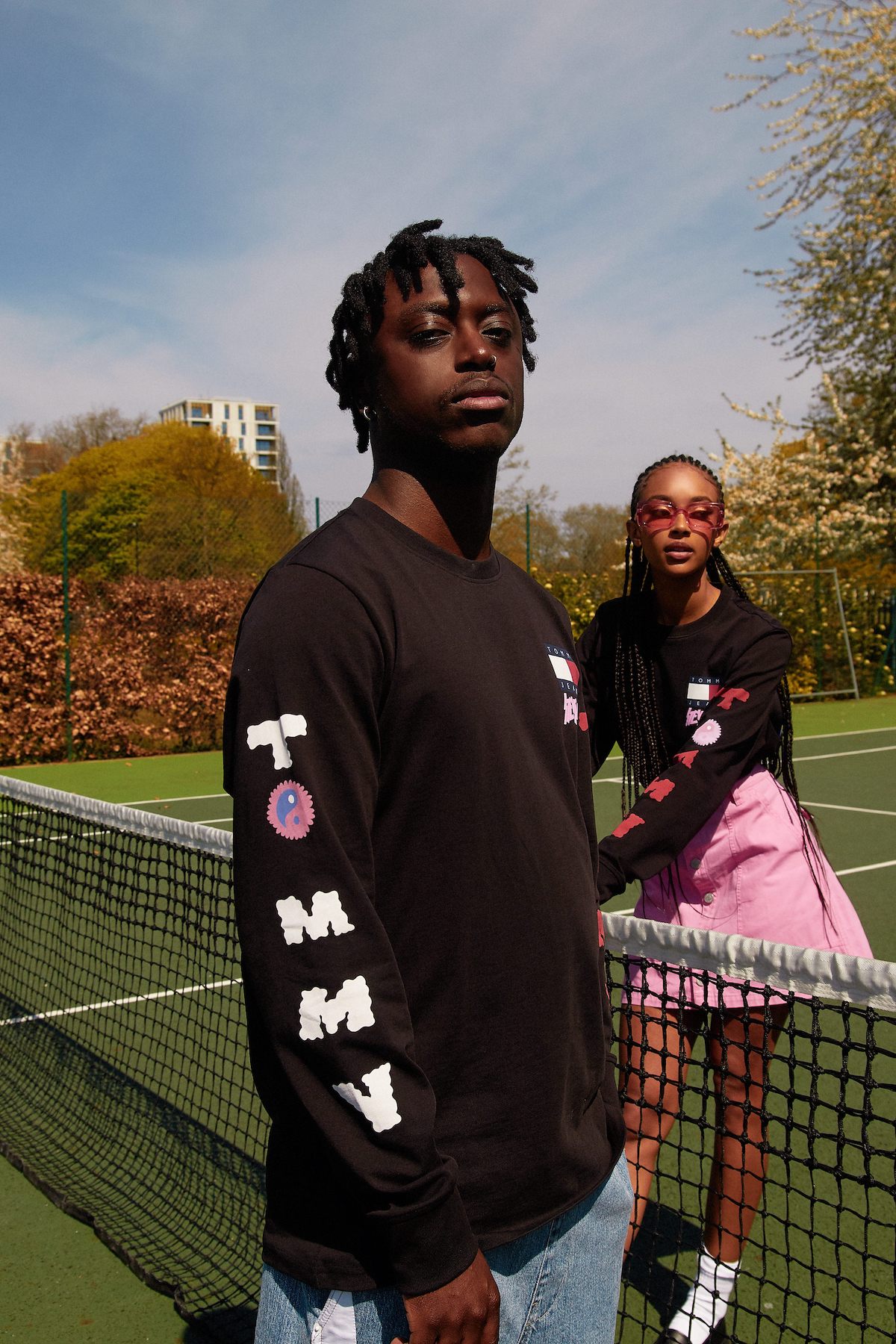 SHOP THE COLLECTION