Casinos and fashion have always gone hand-in-hand. When you think of casino fashion, it might all feel a little Bond-esque; tuxedos and cocktail dresses, fancy shoes and glamorous jewellery. These days, many casinos are much more relaxed with their dress code — smart casual, in most instances, will get you casino entry without too much of an issue. But one item of clothing that's had a particularly close — and interesting — association to poker are hats.
In this article, we explore the history of hats in poker and some of the most iconic poker hats that have been worn to date.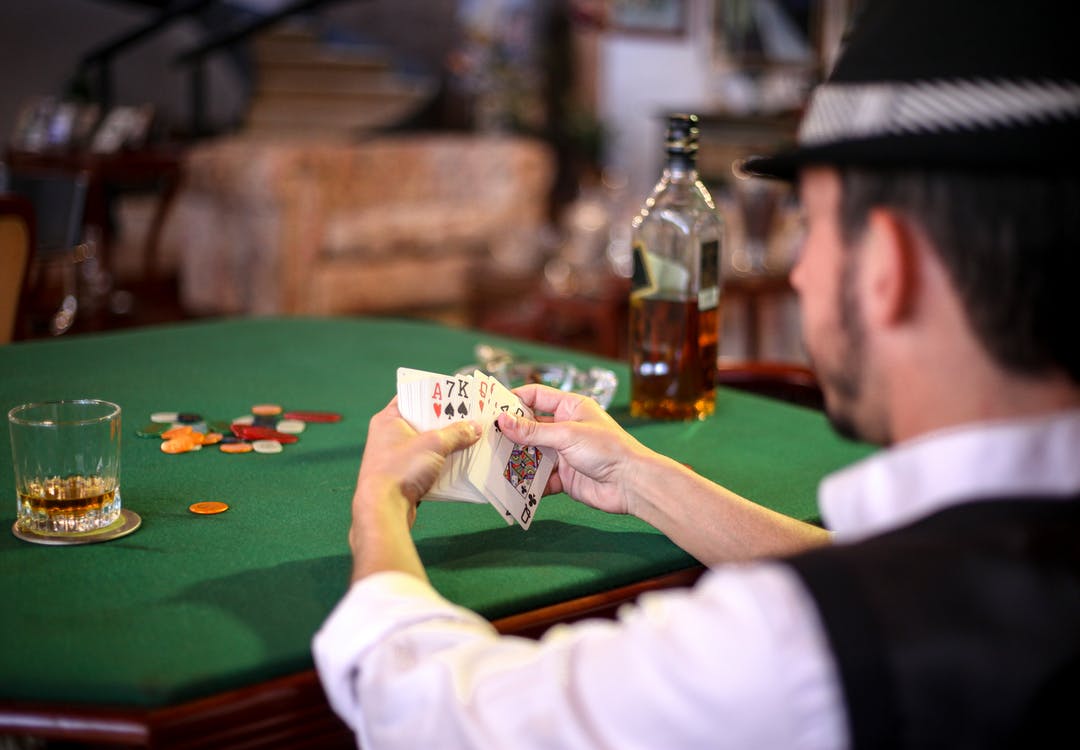 The classic green dealer visor
One classic poker look that harks back to the old western days are not from the players themselves but the dealers — they always seem to be wearing a green visor. These visors or eyeshades, were important to poker dealers as well as those in any detail-oriented job, like copy editors and those who work on telegraphs.
During the late 19th to mid-20th century, you would often see poker dealers wearing their visors when at the tables. These types of visors have disappeared over the years from casinos, but they're still strongly associated with the game. So much so that if you host a poker game at your house, you might want to pick up one of the classic green visors to dress up as the dealer! It just really adds to the atmosphere and brings the casino vibe to life while at home!
Umbrella and Jester hats
It's become something of a tradition for players at the World Series of Poker to don over-the-top hats at the $10,000 Main Event. Usually, it's in the hope that they'll catch the attention of ESPN cameras and get on the television. Usually, it works!
A particular famous instance was during the 2012 WSOP Main Event which saw a player sporting an umbrella hat. While Soi Nguyen, who ended up finishing ninth in the 201 WSOP, wore a hilarious jester hat. It definitely got the attention of the cameras and fans — and many are still talking about it, and replicating it, to this day. It will be interesting to see if the trend continues during future WSOP events.
Merch & swag
Some of the most popular hats out there worn by poker players are ones given out for free by the big gaming companies. Tours and online poker sites, casinos and card companies all love giving away hats in the hope that players will where them for a bit of representation — both during gameplay and in their regular lives.
At the WSOP during 2019, qualifiers won a prize package which included accommodation, travel tournament buy-in as well as a bunch of merchandise. This will continue to be a great way for companies (casino brands and otherwise) to market their products and services. It's essentially living advertising, and everyone loves a great freebie!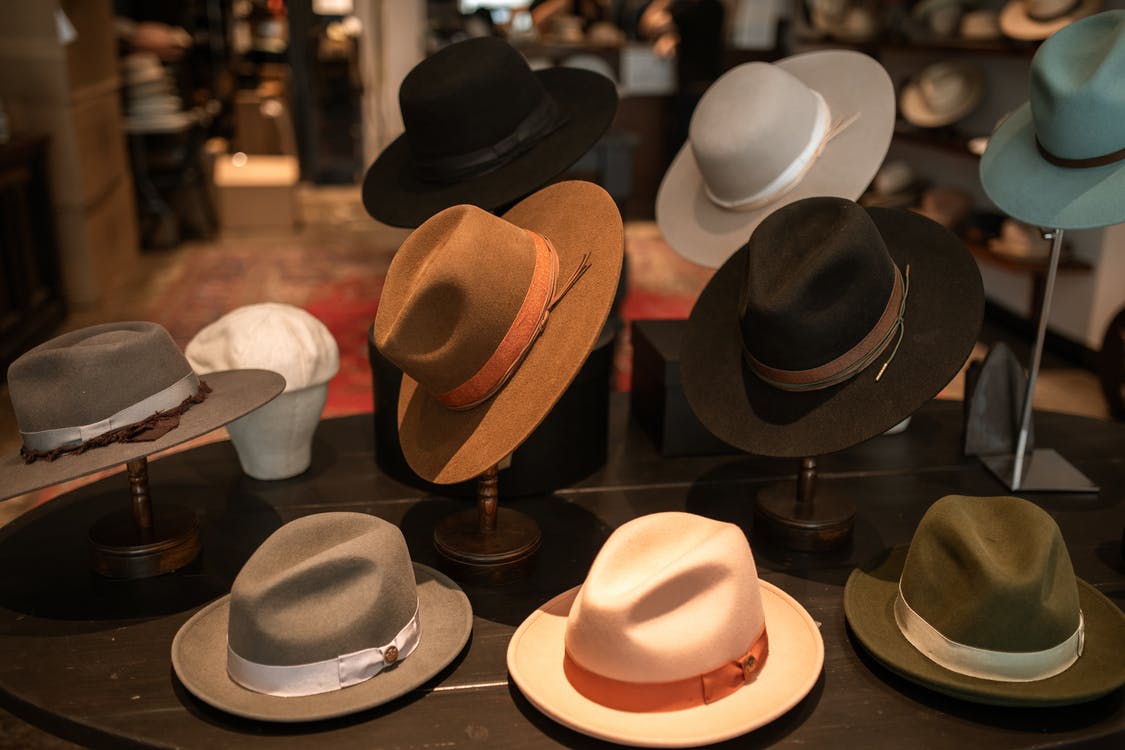 The Cowboy Hat
While poker has some long-standing associations with Westerns, it was Doyle Brunson who brought the cowboy hat into modern day casinos. The famous poker player is rarely seen without his cowboy hat, which he gave one final tip after the 2018 WSOP – what he said at the time would be his final tournament.
He's a prolific poker player and along with his hat he's done well for himself on the circuit, notching 37 cashes for an astonishing $3,038,079 during his playing career at WSOP. Brunson is a figure who will be remembered in poker history, and that incredible cowboy hat of his has stolen the show a few times around. It's a classic!
A Raccoon Hat
Qui Nguyen won the 2015 WSOP Main Event for over $8 million back in 2016. The Vietnamese immigrant was seen at the final table having made it through a field of 6,737 other players (which included the likes of Griffin Benger and Fernando Pons) sporting a Rocket Raccoon59Fifty Fitted Cap that was released in 2014 by NEW ERA x Marvel.
The hat was actually produced by Marvel and NEW ERA to coincide the release of the Guardians of the Galaxy film, so it's got its roots in film history too. Of course, as you can expect, sales for the hat spiked following his win and it's become one of those iconic pieces of fashion in the world of poker. No one can forget a win like that, and a hat like that to go alongside it!
Cowboy
While he's not the biggest name in poker, Chris Tryba has become recognisable in large part to his lucky blue 'Mack' poker hat. The story goes that he found it in the parking of Canterbury Park in Minnesota many moons ago. It's not holding itself together, but it has been a lucky charm for Tryba, who won two WSOP Circuit gold rings wearing the hat.
Poker stars often like to have a lucky charm, and for Tryba, it's his blue hat — even if it's looking a little worse for wear.
The Infamous Fedora
For John Hesp, a recognisable look goes well beyond his hat. In the WSOP Main event he was a player at the final table wearing a colourful and bright sports jacket with an 888poker patch and a tan Panama-style fedora after finishing fourth in 2017. A grandfather from Bridlington, he was a person that took the poker world by surprise — and has since become one of the most interesting characters in the game.
His story continues to inspire those who want to get into poker, while his outfits always get the cameras and audience excited. What a great story, and even better hat!