Has Instagram replaced the runway?
Fresh off the runway, Bloody Osiris posed in a full outfit from the Louis Vuitton Spring/Summer 20222 collection. Praised by creative director Virgil Abloh, he posted the photos with the caption, "@bloodyosiris is what a catwalk was✨® ~ full-leather runway look activated in under 24 hrs," posing an interesting question about the relevance of runway shows in an era where Instagram dominates the spread of fashion information.
The runway look in question included fluffy green ear muffs with a white hat and balaclava surrounding Osiris's face. This was met with an equally extravagant two-piece jacket and shorts with vintage-inspired graphics bearing the French fashion house's name patchworked all over. On foot, a pair of boots transitioned from a yellow to a green hue, with the latter colour matching his ear muffs.
Is this bold look a PAUSE or Skip? And has Instagram replaced the runway? Let us know!
SHOP Louis Vuitton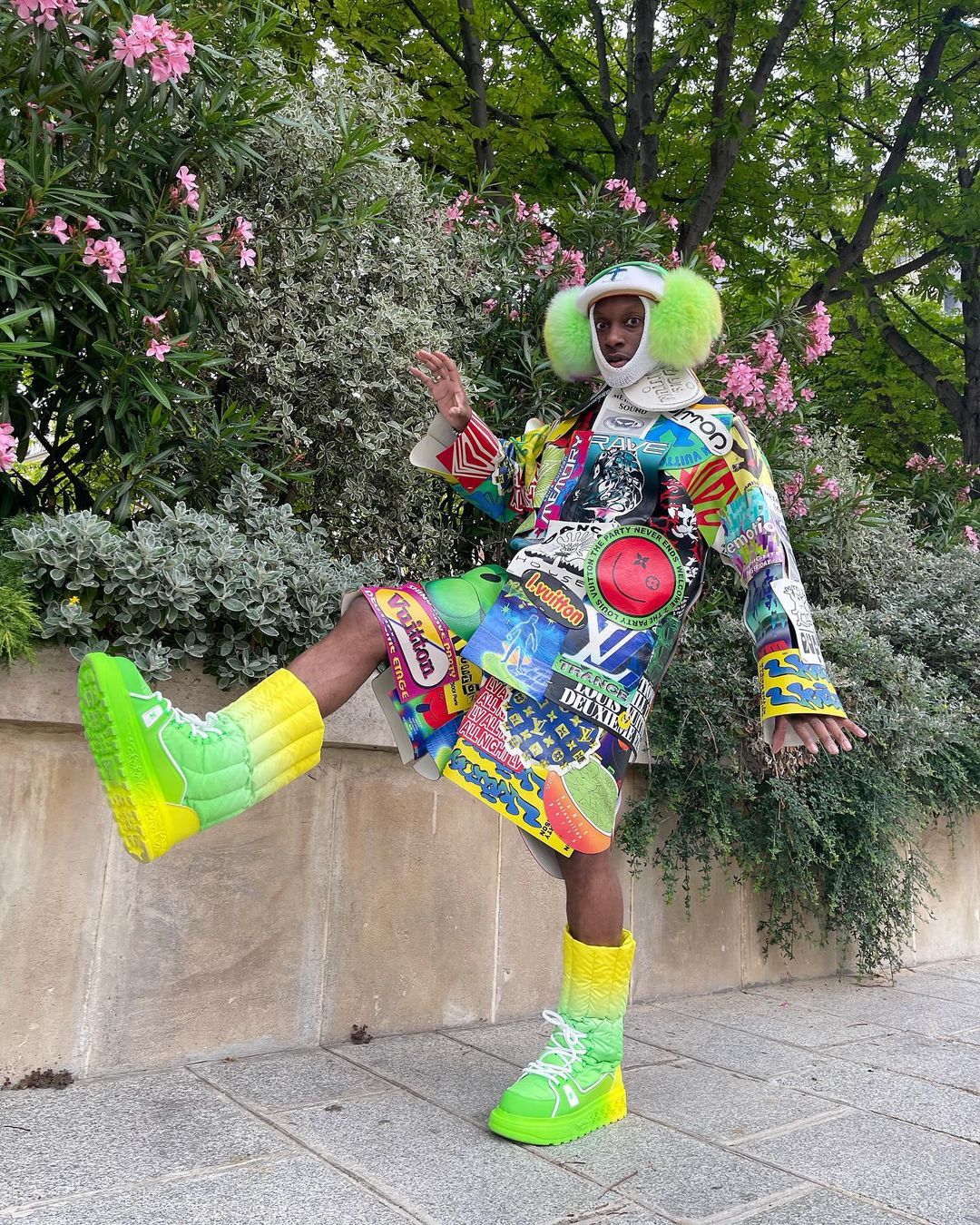 PHOTO CREDIT: @bloodyosiris