"Earth Wear"
Musician and Brockhampton member Kevin Abstract has been spotted taking some time out from music to model the latest collection by LA-based brand Holiday. The fledgling streetwear imprint has been created by Nick Holiday, who is one of the designers responsible for Brockhampton's popular merch.
The lookbook, which is shot by Gunner Stahl, includes Kevin wearing a range of graphic-heavy garments in scenic settings such as a forestand cliff face. The clothes feature motifs such a the slogan "Earth Wear" and collegiate-style prints.
To go with the collection and the outdoor climate, the 24-year-old artist sported a pair of sneakers by outdoor label Salomon on foot.
SHOP Salomon XT-6 Advanced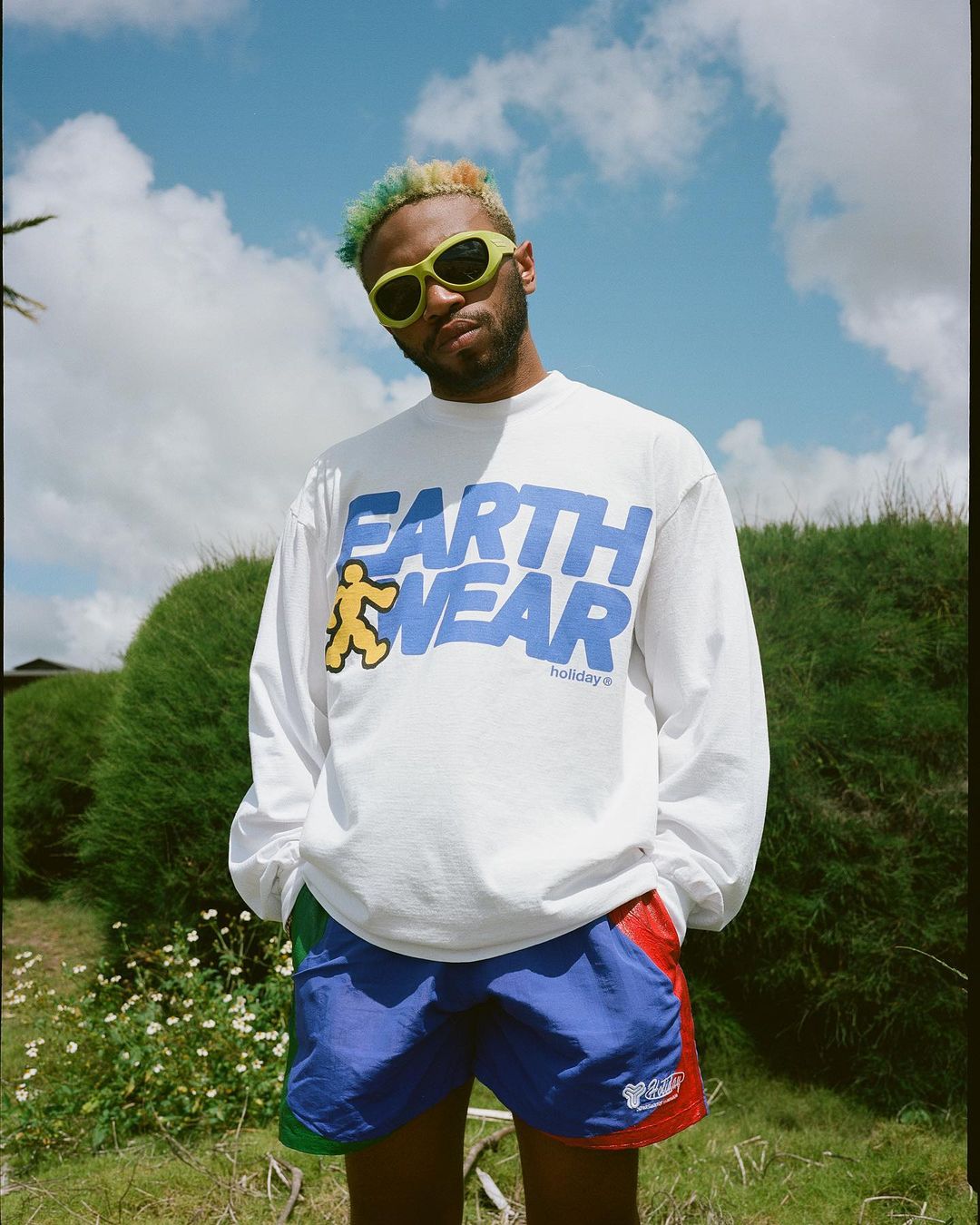 PHOTO CREDIT: @gunnerstahl.us