Riri in Vogue.
Taking to Instagram to share some shots from her latest magazine cover, all-around creative maven Rihanna fronts Vogue Italia's latest issue with a self-styled and self-photographed shoot.
Proving there's little she can't do in the realms of creativity, Riri dons a slew of luxury labels including a Valentino look for the main shot alongside a number of her own Savage x Fenty wares. Speaking on the issue's release, Editor-in-Chief Emanuele Farneti commented:
"In recent years we have tried to use our cover in many different ways: with photography or illustrations, or with no images at all. But we've never invited the featured person to do everything by themselves: to pose, take the photographs and choose the clothes to wear. If there was a right occasion for this new experiment, it could only have been the DIY issue. Neither could there have been a better protagonist than Rihanna – who has appeared on so many covers, but never like this time in the version in which she, and only she, has chosen to portray herself, without filters or any mediation."
Thoughts? Follow the link below for more info on Rihanna's cover issue and pick your copy of Vogue Italia up on newsstands now.
VOGUE ITALIA JUNE ISSUE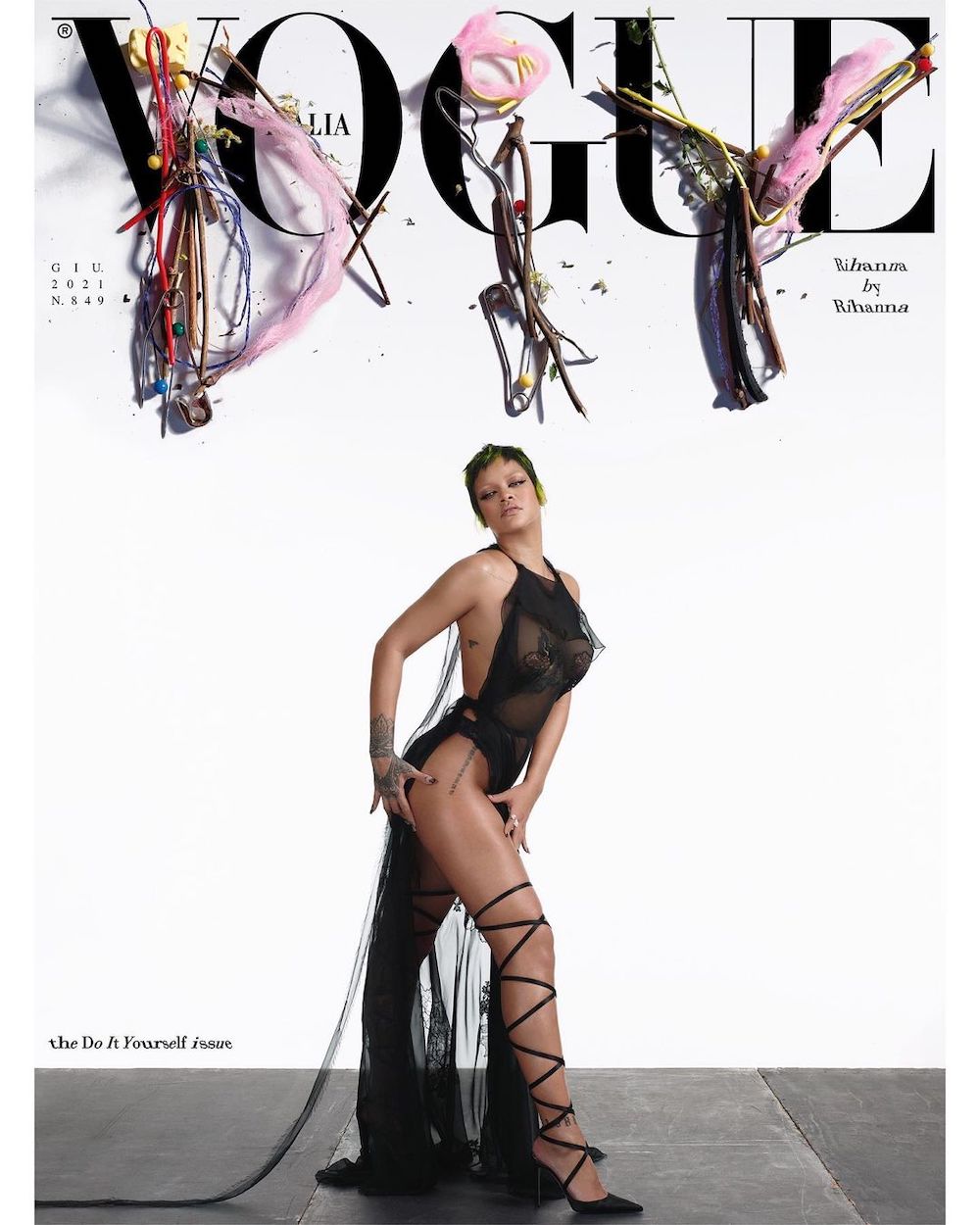 PHOTO CREDIT: @vogueitalia