Featuring rhinestones and tiger prints.
Elusive footwear label Starwalk has announced a collaboration with Ed Hardy on its signature sneakers through Instagram.
First posted with the sneaker on his Instagram account, co-founder Gab3 captioned the photograph with, "So proud to announce this dream collaboration with ED HARDY. Not playing any more. Waited my whole life for this collaboration."
The latest sneaker release is Starwalk's take on the Nike Air Force One, with the brands shooting star motif replacing Nike's swoosh alongside various other details. With a pink, rhinestone-studded Starwalk logo going across the sides of the sneaker, upper panels are printed with Ed Hardy's famous tiger print.
See the sneaker below and keep posted for a release date.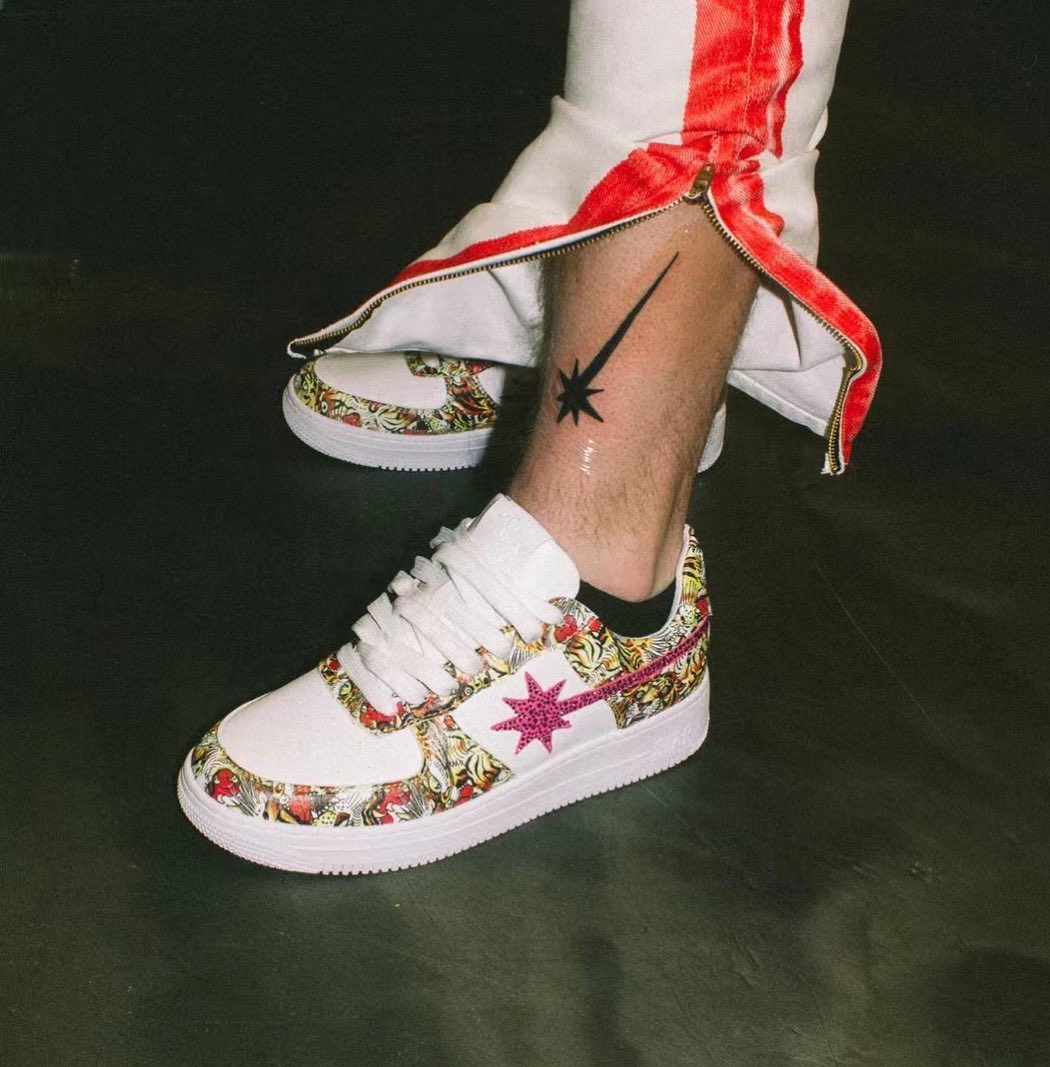 PHOTO CREDIT: @gab3 / @starwalk.official