Filling Pieces Places Bets on Retail.
Expanding their bricks and mortar retail presence in their home city, Amsterdam based contemporary label Filling Pieces recently opened a new flagship store located underneath their head office in the colloquially named 'Venice of the North.'
Offering customers the chance to tap into the full brand experience further complemented with music, events and special collaborations; the new space designed by former Filling Pieces Art Director Daniele Misso perpetuates the tried and tested approach of utilising contrasting materials and colours throughout. Speaking on the news, founder and creative director Guillaume Philibert commented:
"In a time where retail is facing immense pressure, it is forced to change drastically in order to survive. With our Flagship Store we are reshaping the conventional notion of the retail experience by translating our brand values into a space, and turning it into a community hub where we can bring like minded people together. It is, quite literally, the center of the Filling Pieces universe."
Thoughts? Check out some shots of the new flagship below and pop down to check it out for yourself at – Spuistraat, 1681012 VT, Amsterdam, Netherlands.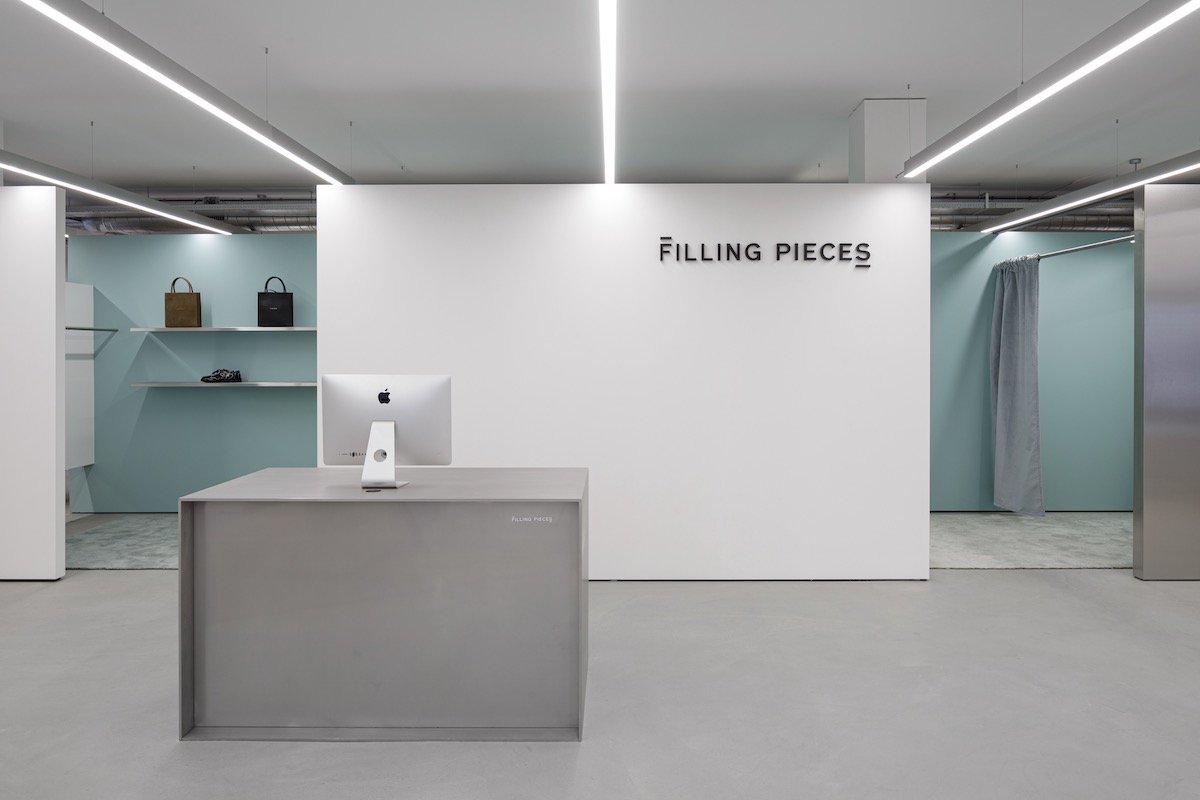 PHOTO CREDIT: @Ewout Huibers