From a styling no-go to the latest trend.
It's always been a cause for laughter when someone wears double denim. A world-renowned style no-go. However, with matching sets continuing to be in vogue, that no longer seems to be the case.
It is impossible to write about double denim and not mention Britney Spears and Justin Timberlake arriving at the 2001 American Music Awards decked in full denim looks. Timberlake even went as far as rocking a denim-clad hat to match the rest of his look while Spears wore a floor-length dress made up of various denim panels. The height of early-2000s style, maybe the trend towards replicating that era is fueling a refound love for matching denim tops and bottoms.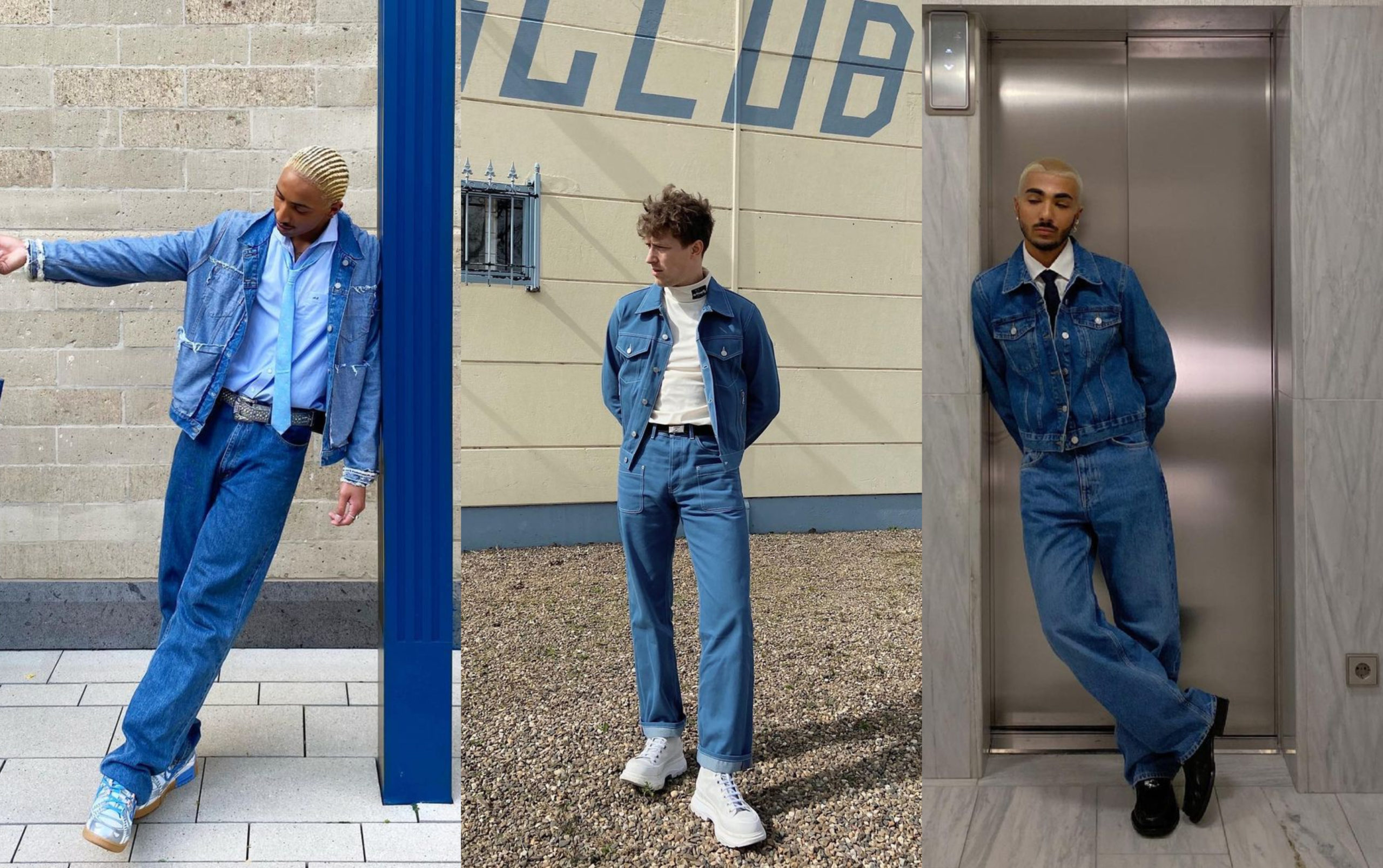 Originally worn by workers in the 1800s, who opted for denim due to its durability, and later by cowboys, the latest development in double denim as a stylistic choice sees it blend with current trends. Namely, wearing a matching denim set with a shirt and tie to create a smart casual look has been spotlighted in the outfits selected in this feature.
Although the cowboys and workers of the 1800s wore denim as it kept them warm and protected, we have also highlighted methods of keeping to this trend for the summer season which is currently underway. Including short sleeve denim shirts with matching shorts and trousers, there is no excuse for not rocking double d during these warmer months.
See the gallery below for outfit inspiration when wearing double denim along with some shopping suggestions.
Styling Suggestions:
More ways to style double denim: