Get your greens.
Whether you think it's due to the Bottega effect, everyone missing nature or the colour's relaxing properties, there is no denying that green is everywhere currently. The colour of the moment, it has dominated the runways and street style over the past year.
One man who has a lot to answer for with regards to the insurgence of green outfits is Daniel Lee. The creative director of Bottega Veneta has enjoyed huge success since taking the helm at the Italian luxury house, winning a record-breaking four accolades at the 2019 Fashion Awards and seeing sales numbers consistently rise. Central to the brand is what has been dubbed as "Bottega Green". Used on the brand's shopping bag and featuring heavily in all its collections, the colour has been everywhere recently.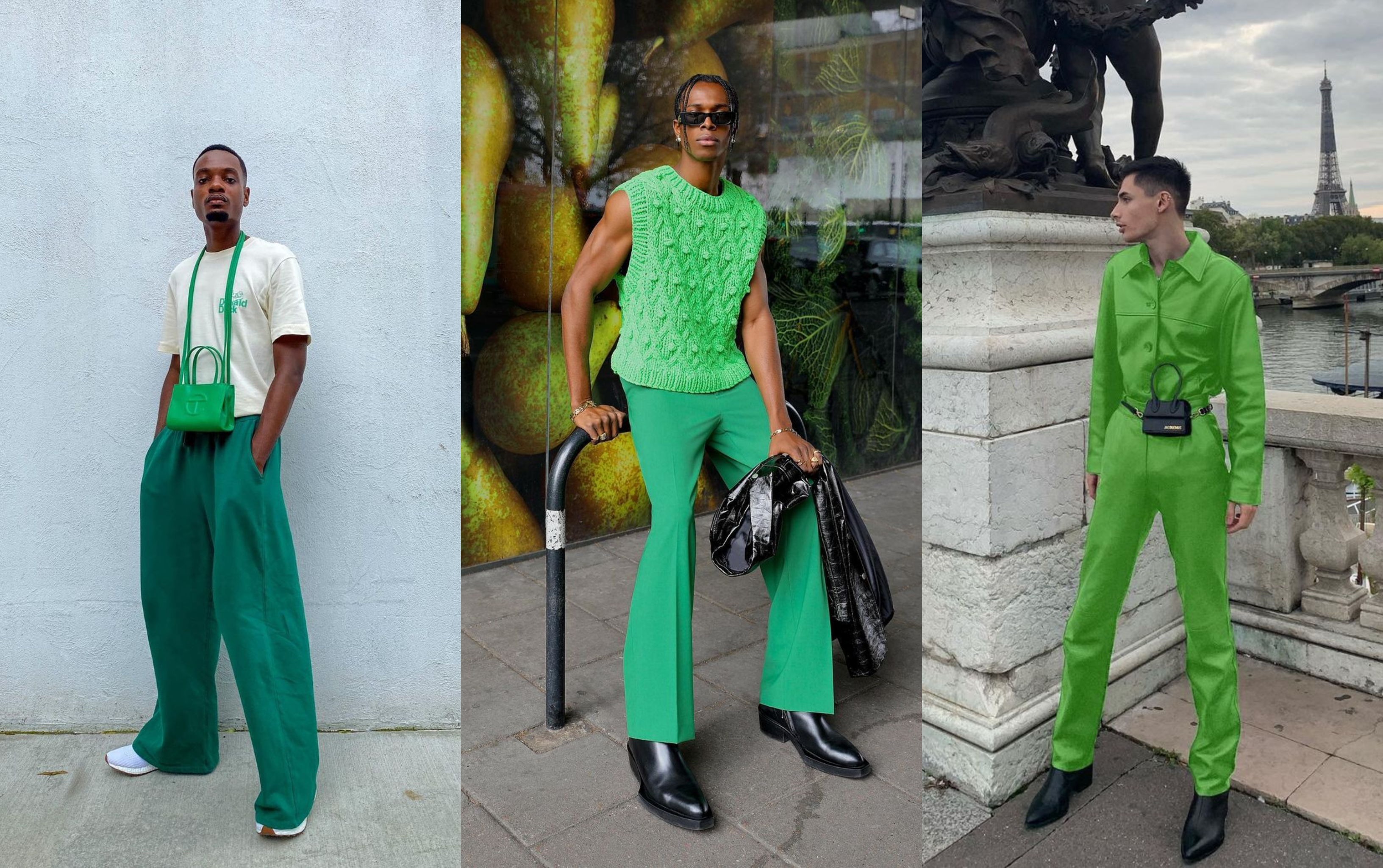 However, we can not give Lee and Bottega all of the credit. A year in lockdown, with people hutched in their homes, has likely set the perfect environment for the colour to thrive. The obvious conclusion to make is the connection that green has with nature, its prevalence in areas of wildlife signifying the outside which so many people were, and still are, longing for. However, in colour psychology, it is also considered a calming colour – and if we have needed anything over the last year, it is calming.
Its soothing qualities have translated into a large move towards soft, pastel green tones. The subtle green tint has come from a wider trend towards pastel hues for the spring/summer season and has been seen on the runway in collections by labels such as Jil Sander, Casablanca and Paul Smith. Meanwhile, Louis Vuitton and Dior opted for a more radiant, luminous green shade.
Covering every shade of green, check out our styling and shopping selection for rocking this season's top colour below.
Styling Suggestions:
More ways to style blazers with shorts: