The ultimate high fashion wedding attire?
There is an unspoken rule about attending a wedding which is to not dress in a manner that attracts attention. However, when you invite Rick Owens and Tyrone Dylan, you can't expect them to come in a plain black suit and brogues.
The two were spotted attending the wedding of a friend in Austria, for which Rick appears to have designed the wedding dress, rocking all-black outfits. Both were wearing the brand's Kiss Boots which feature an oversized heel and sole unit, with Rick sporting a long black coat and trousers while his fellow designer opted for high waisted-trousers and a cropped blazer. Neither of the designers chose to wear shirts.
Is this the ultimate high-fashion way to turn up at a wedding? Let us know!
SHOP Rick Owens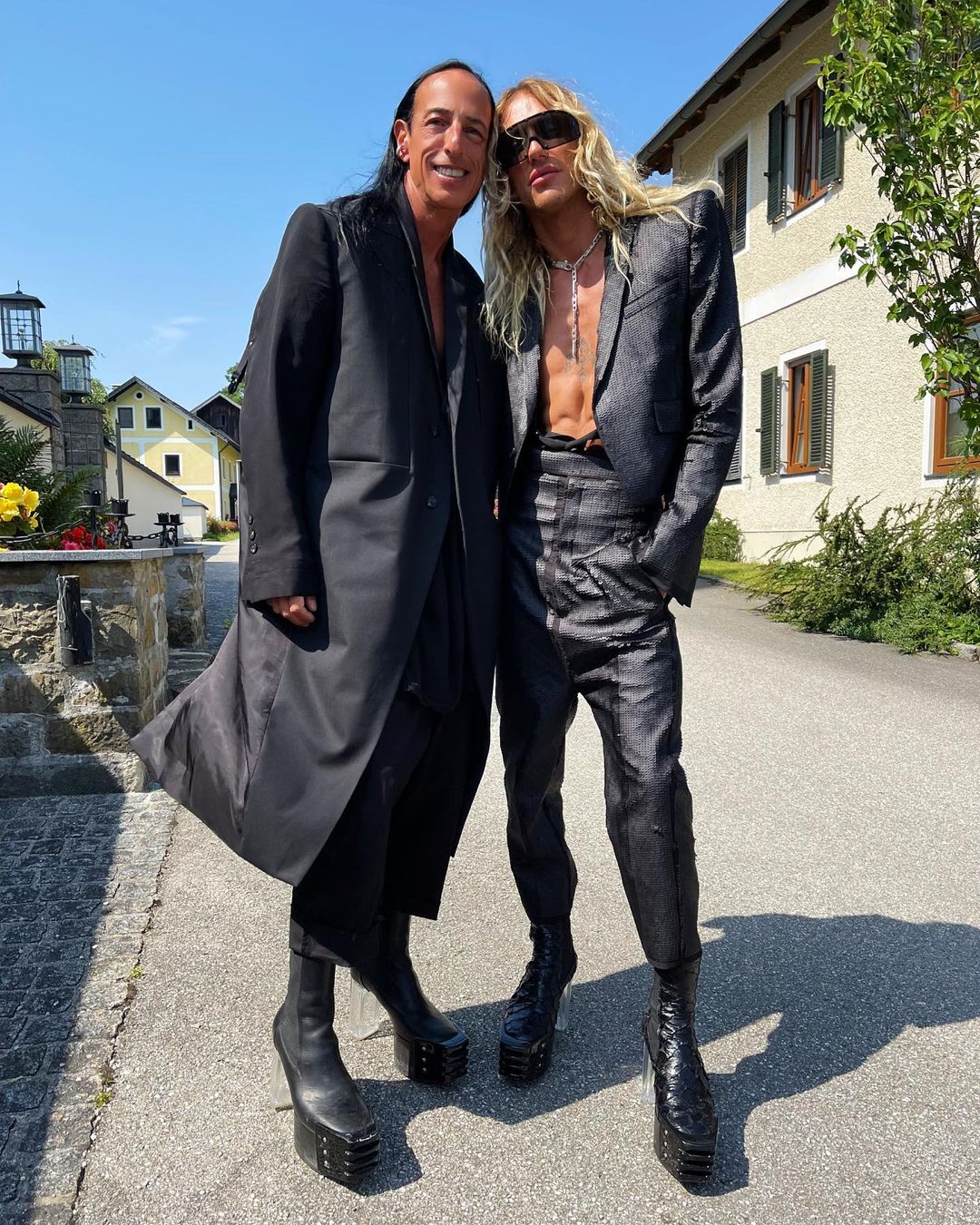 PHOTO CREDIT: @tyrone_dylan