Juxtaposing smart and casual.
It feels as though all of the trend features as of late are fashion faux pas of the past. In recent months we've spoken about men in skirts, double denim, suits with shorts and now we're onto loafers with white socks. A style that has remained on trend for some years, we are hoping it stays that way and are presenting a range of styling suggestions to convince you to keep wearing the pairing.
As with most trends that turn from being looked down upon in fashion to being accepted, a celebrity has had a large part to play in changing the minds of the public. In this case, Tyler, the Creator can be credited for much of the hype around wearing white socks with loafers, rocking the combination from 2018 to the present day. Since switching his style from supreme-clad skatewear into his own take on grandad clothing, it is a combination that he has rocked everywhere from the BET Awards to his music videos. Mixing the pairing with his uniform of sweater vests, cardigans, chinos and bright hues, his influence on the trend is vast.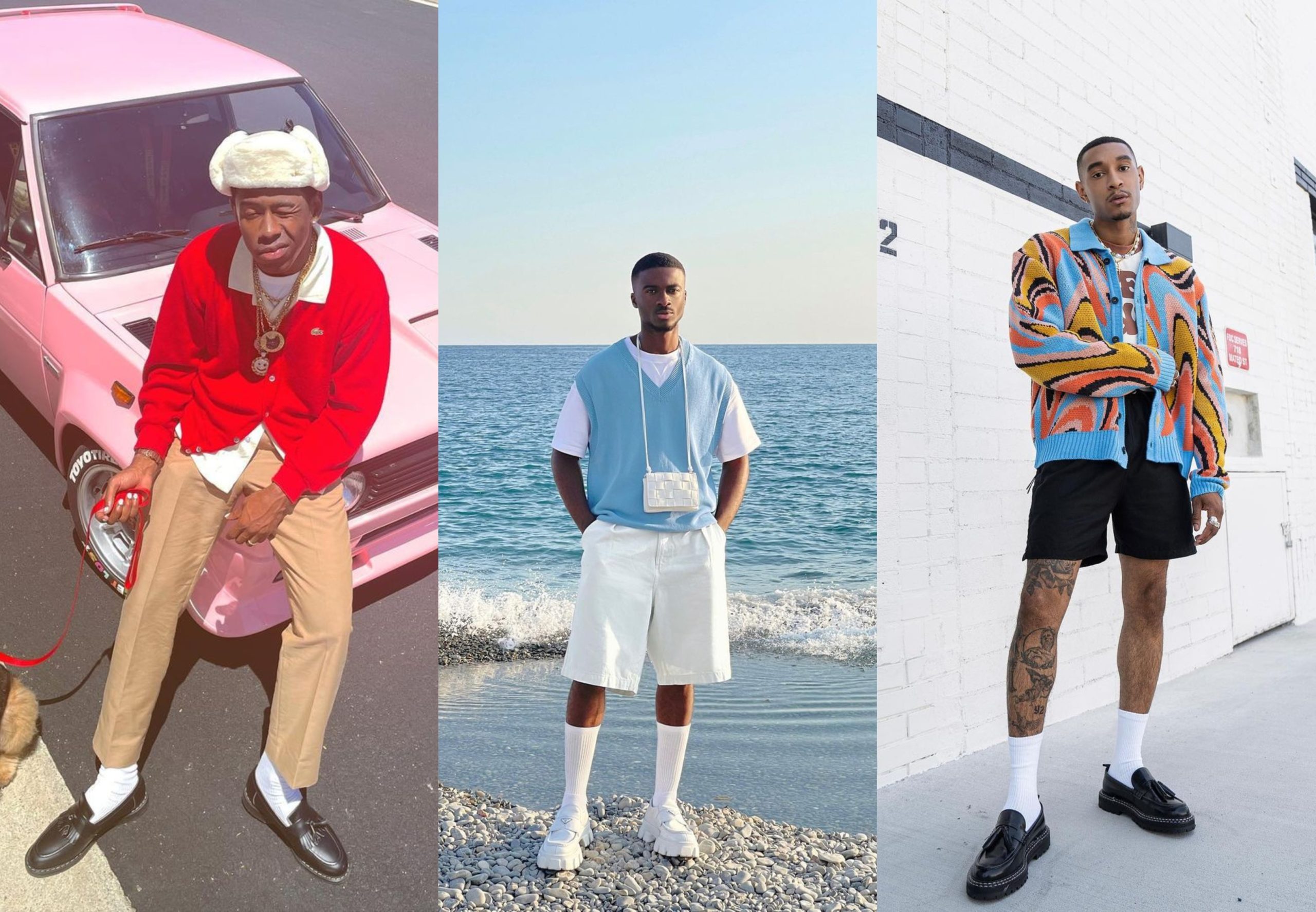 The significance of the pairing comes from the fact that a pair of white socks were previously used exclusively for sports and have relatively recently become something of a phenomenon, being accepted as a casual style. Mixing this with a pair of loafers, which are regarded as being formal shoes that have a history harking back to the 1930s, does still create a comment worthy juxtaposition regardless of the heightened acceptance of white socks in the modern day. It's combining two things that shouldn't be seen together but they somehow work perfectly.
For inspiration on how to make the contrast between white socks and loafers work with your style, check out the gallery below along with some shopping suggestions.
Styling Suggestions:
More ways to style loafers and white socks: