90s-inspired.
There is an art to crafting a perfectly tailored, traditional suit. Using the right weight of fabric, adding darts to ensure a flattering shape and ensuring the shoulder sits perfectly. However, the fashion-conscious men that we are highlighting today couldn't give a damn about any of that – they want their suiting to be oversized.
An extension of the move towards 90s-inspired clothing in fashion, this trend channels the era when suits were boxy-fitting and wide. It is a look that was pushed into the fore by Giorgio Armarni at the time. After the financial crash of 1987, Armarni's sharp tailoring with padded shoulders and a nipped waist represented a flashiness that was no longer praised at a period of financial difficulty. In response, the designer ditched the figure-hugging styles of the previous decade and went for a more slouchy, almost dishevelled look.
With the events of the past year and a half, it could be argued that a similar societal collapse is responsible for oversized tailoring being forefronted in men's fashion.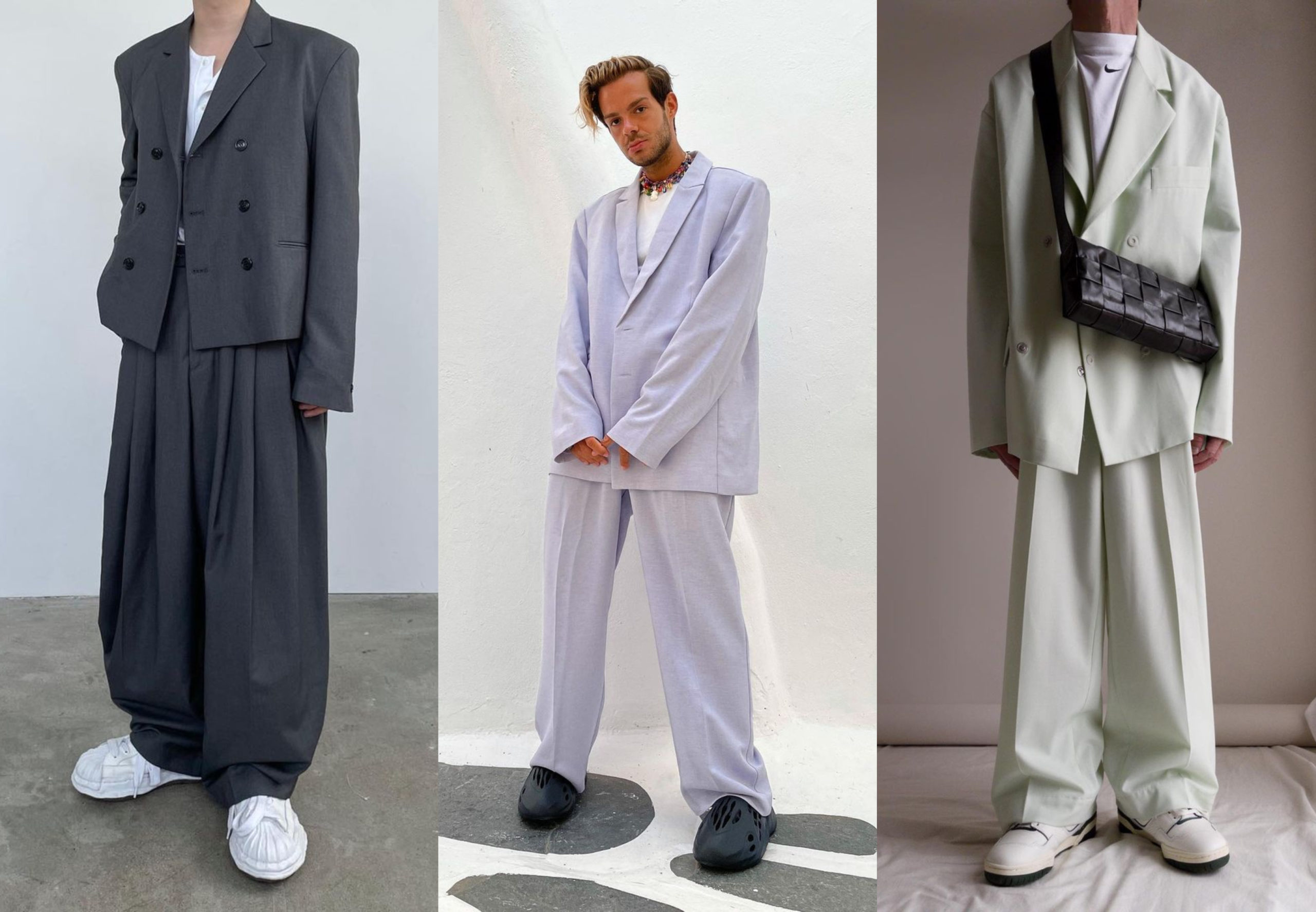 Of course, everything is not like the 90s. The slouchy suiting that we see being worn today is often paired with streetwear sensibilities such as sneakers and crossbody bags, a representation of the blending of the high fashion and streetwear worlds in recent years. Also, things are a lot more colourful. The outfits selected in this feature include electric blue, neon orange and pink hues which maybe would have caused a few more stares in the streets back in the 90s.
See the gallery below for styling inspiration when rocking an oversized suit along with some shopping suggestions.
Styling Suggestions:
More ways to style oversized suiting: