'Donda' on the Horizon.
As Kanye continues his self-imposed residency at Atlanta's Mercedes-Benz Stadium while making the finishing touches to his hotly anticipated 'Donda' album, a rare inside shot has emerged of the American star donning an expectedly elevated jacket from Balenciaga.
Donning one of the standout pieces from the label's autumn/winter 2020 collection, Ye' mixed the playfully dubbed 'no hugs jacket' which features all over 3D spike detailing with a pair of similarly toned cargo trousers to complete the look.
Thoughts? While the jacket has yet to, and arguably won't, surface online in its current form – follow the link below to shop the latest from Balenciaga online.
SHOP BALENCIAGA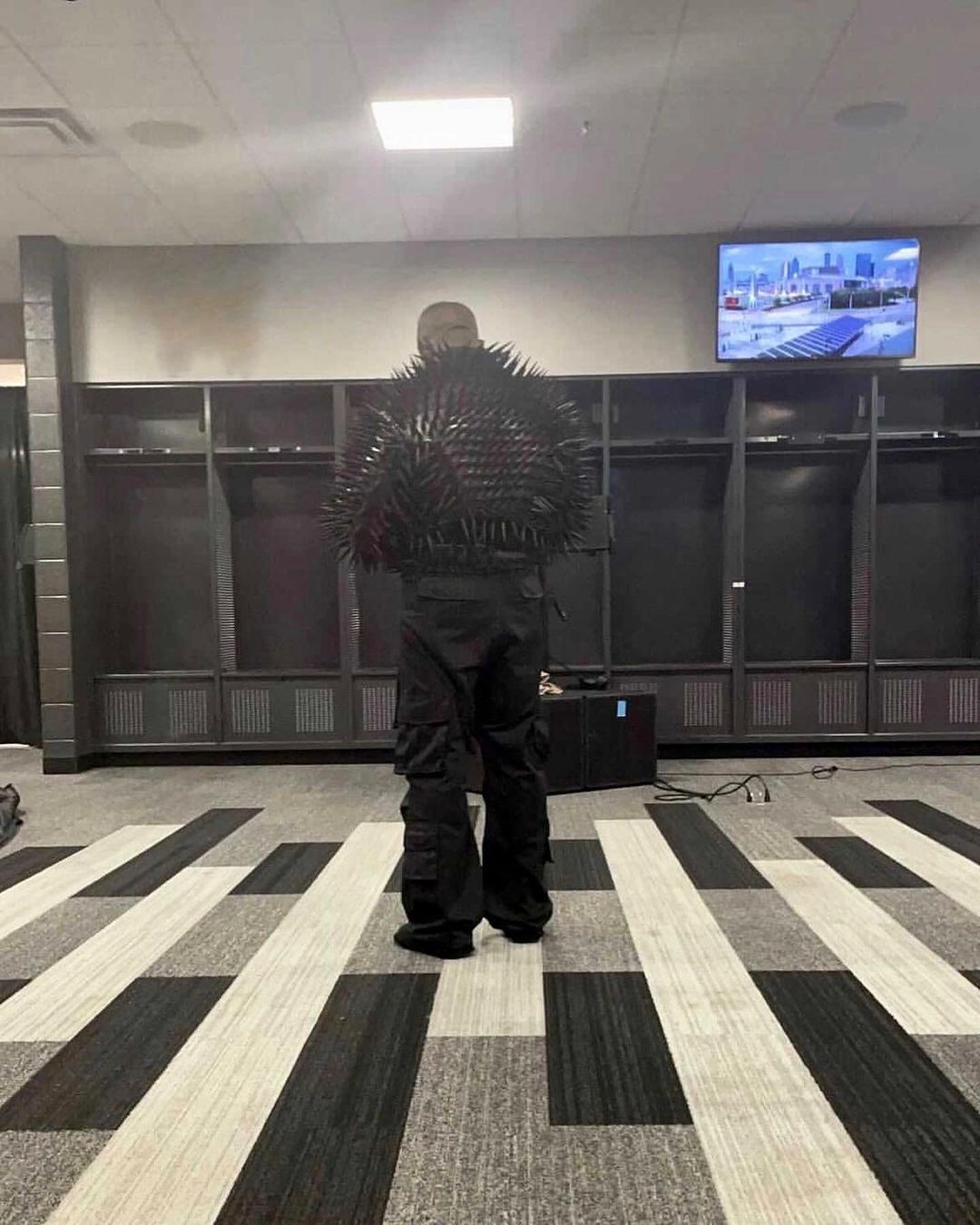 PHOTO CREDIT: @vlonefiles