Whether it be on his Instagram or YouTube page, @bhpdao's ability to elevate essential items has gained him a large following. Based in Germany, his style is centred around making casual, comfortable garments stylish with wide, oversized streetwear styles at the core. Due to this, we chose to reach out and see what the dapper man's essential items are and how he likes to style them.
Find the full list below to get styling and shopping suggestions when rocking staple fashion items.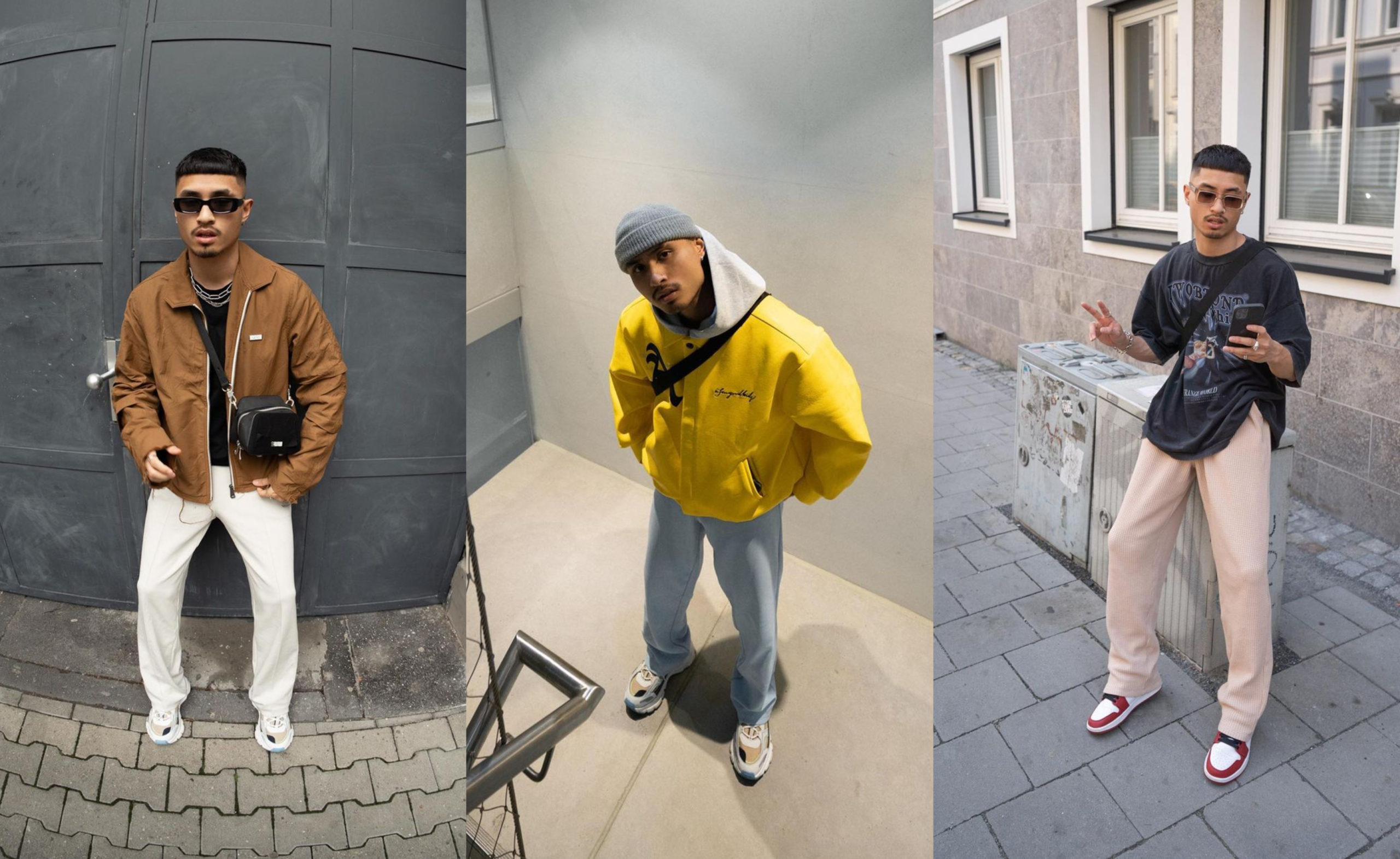 Crossbody Bags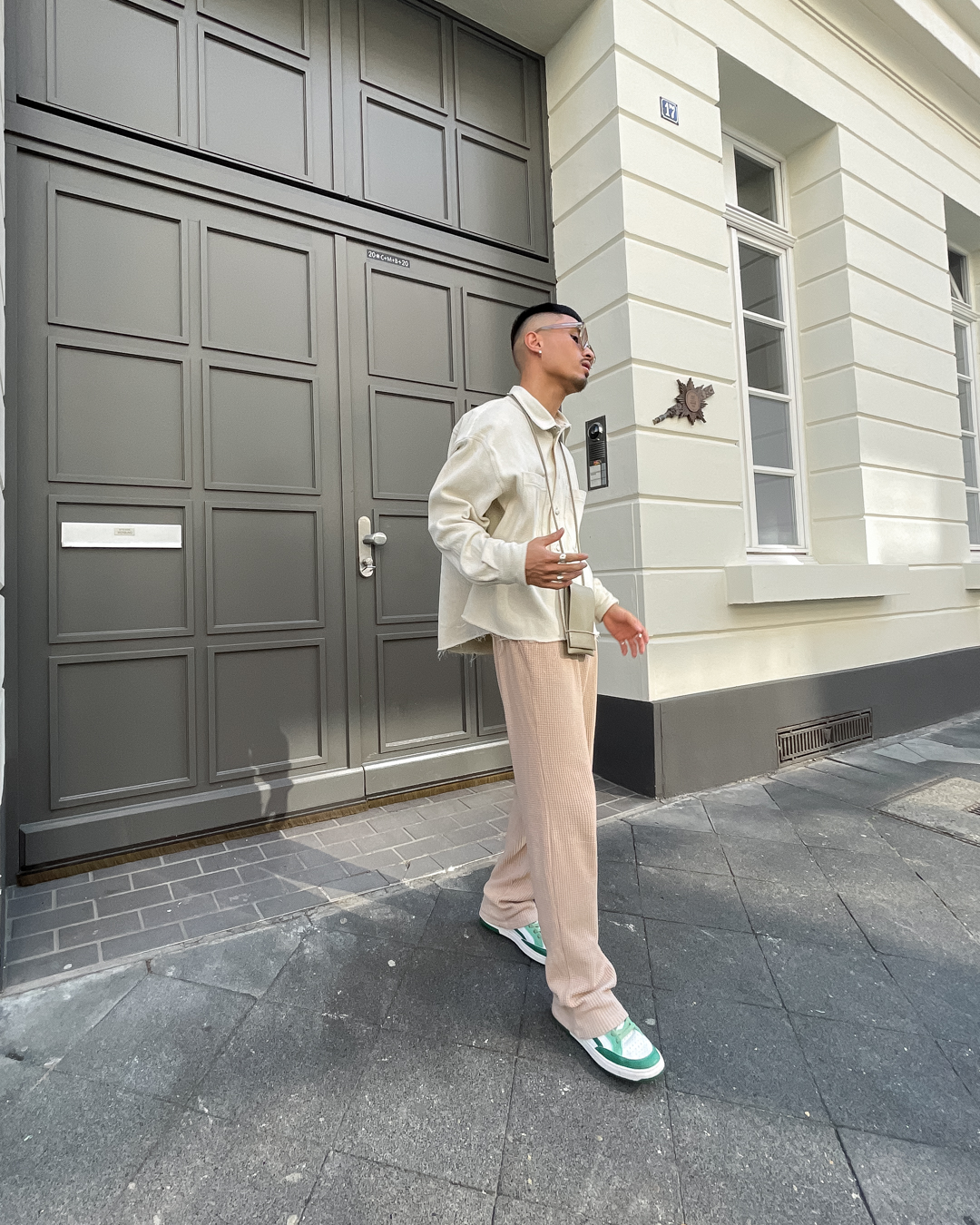 These are always a nice accessory to spice up any outfit.
BUY Similar Bag
Sunglasses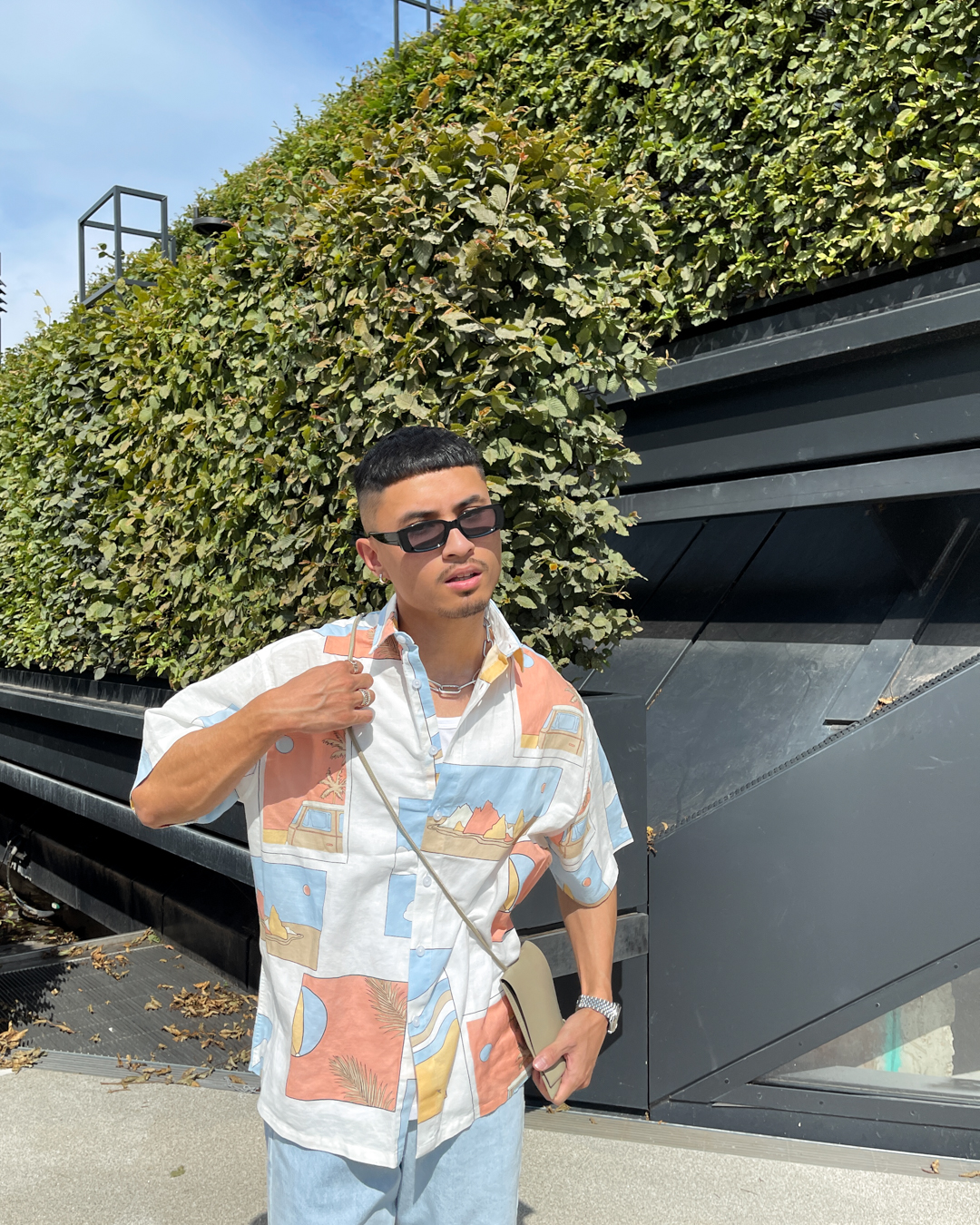 No matter what kind of forms they have, sunglasses give you a kinda cool chill look – I just like it.
BUY Weekday Sunglasses
Bucket Hats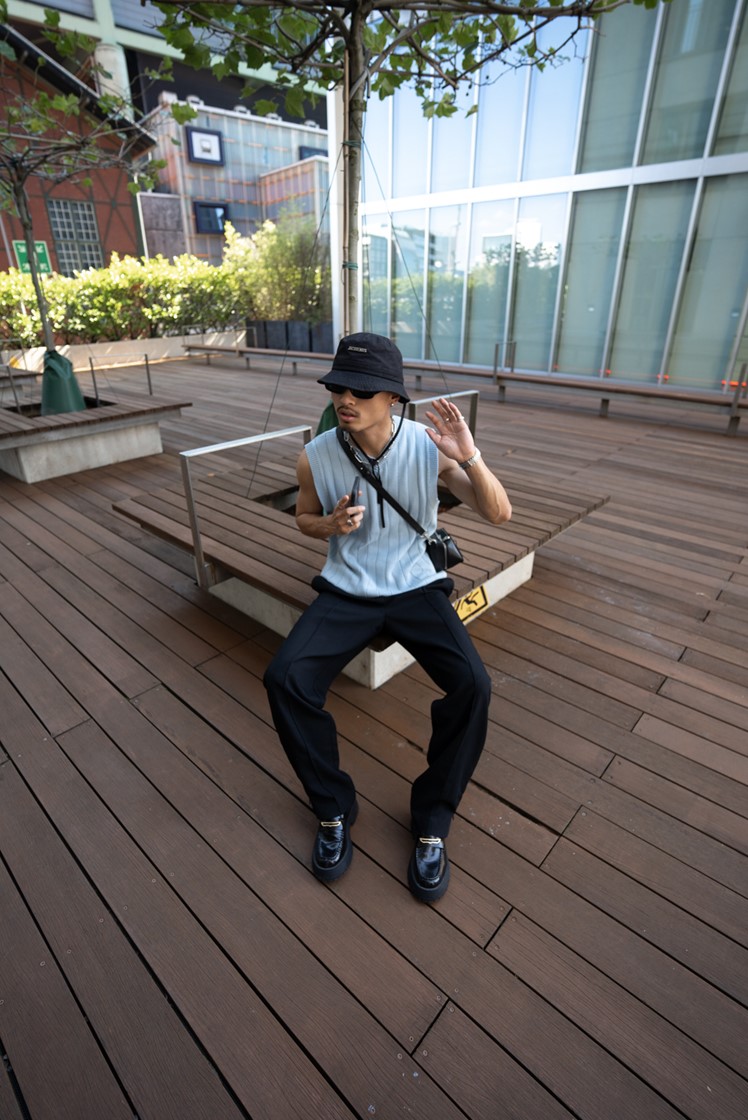 Bucket hats give off a chilled vibe, a bit mysterious and also if you have a bad hair day, here you go.
BUY Jacquemus Hat
Nike Air Force 1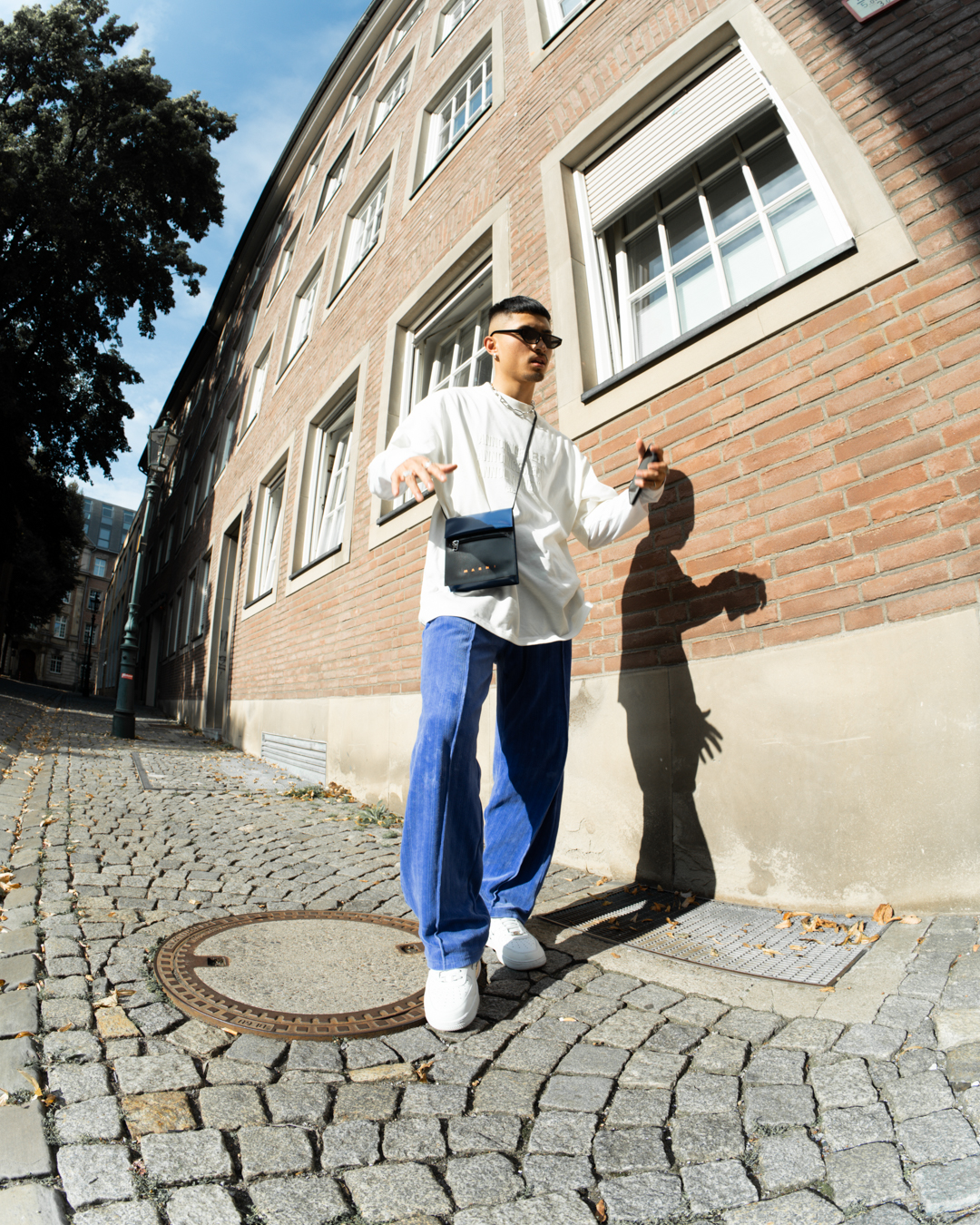 Nike Air force are one of my favourite pairs of shoes cause you can literally wear them everywhere, anytime. Every style matches so this is a classic must-have in your wardrobe.
BUY Nike Air Force 1
Jewellery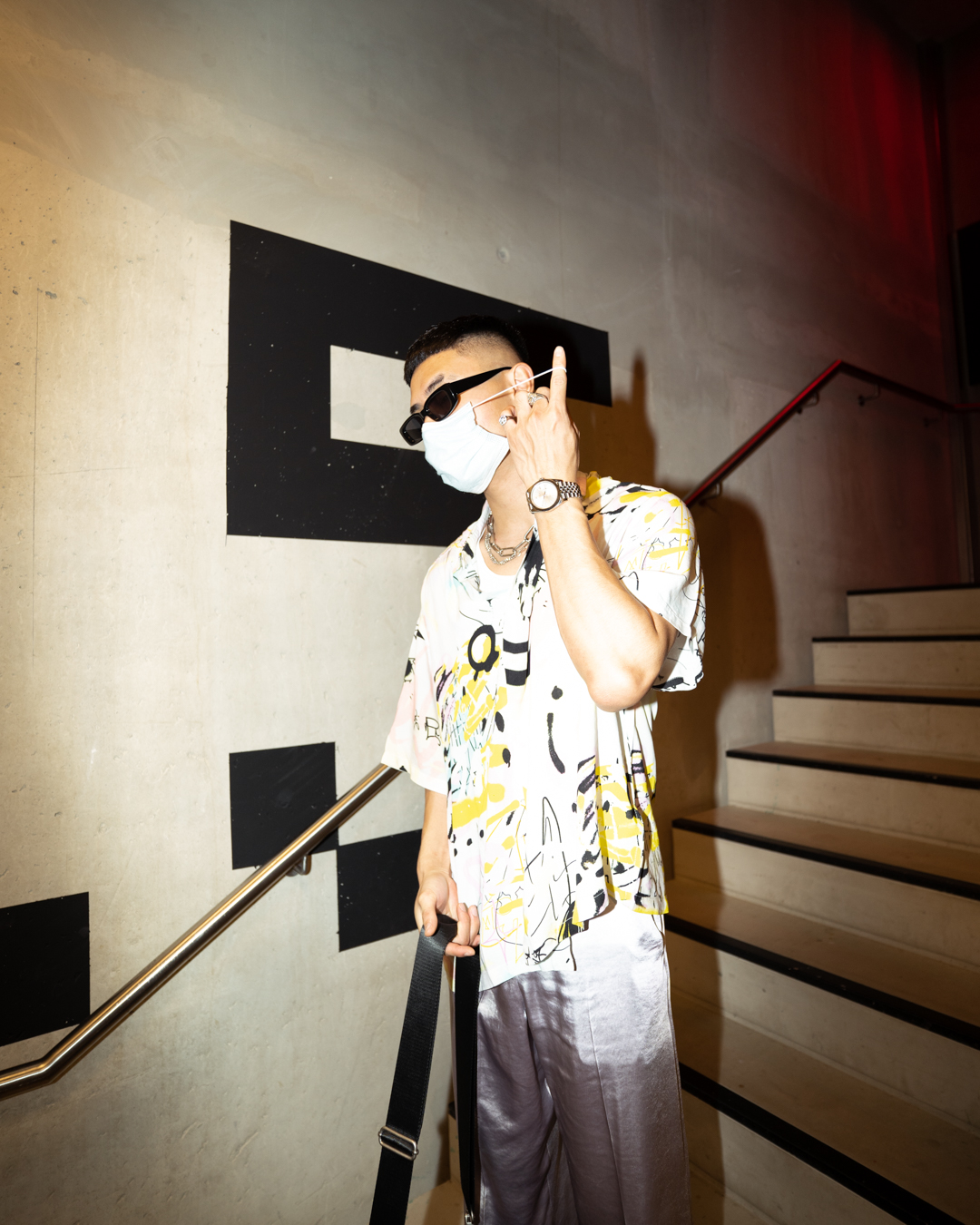 Whether it be rings, chains or a watch, they make your outfit complete. I always try to have jewellery to compliment an outfit and not be the main focus.
Straight Leg Trousers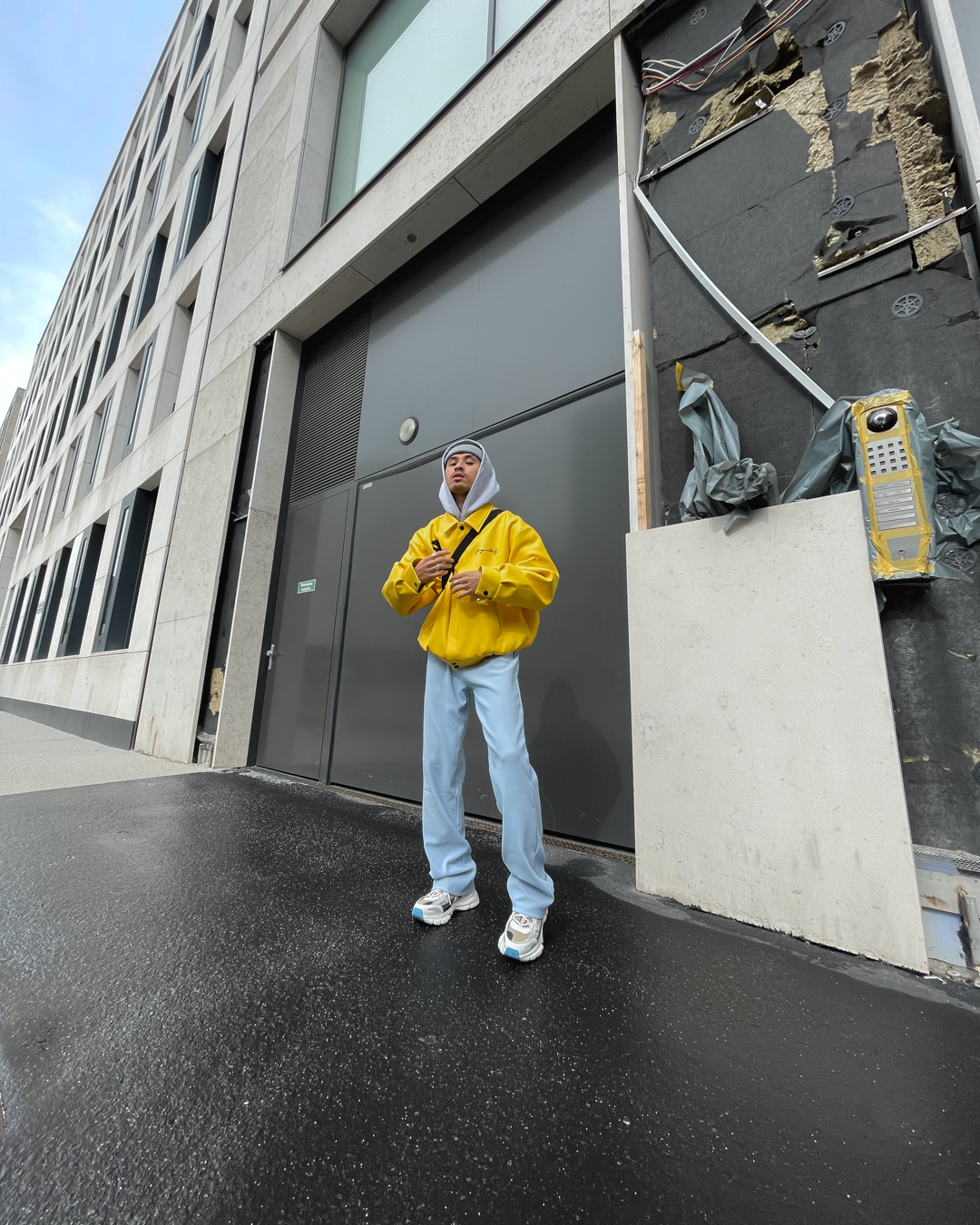 Straight leg trousers always look clean, they are my go-to. For me, it is especially important that the trousers are not too wide so it doesn't look like I don't fit in them.
BUY Similar Trousers
Bomber Jackets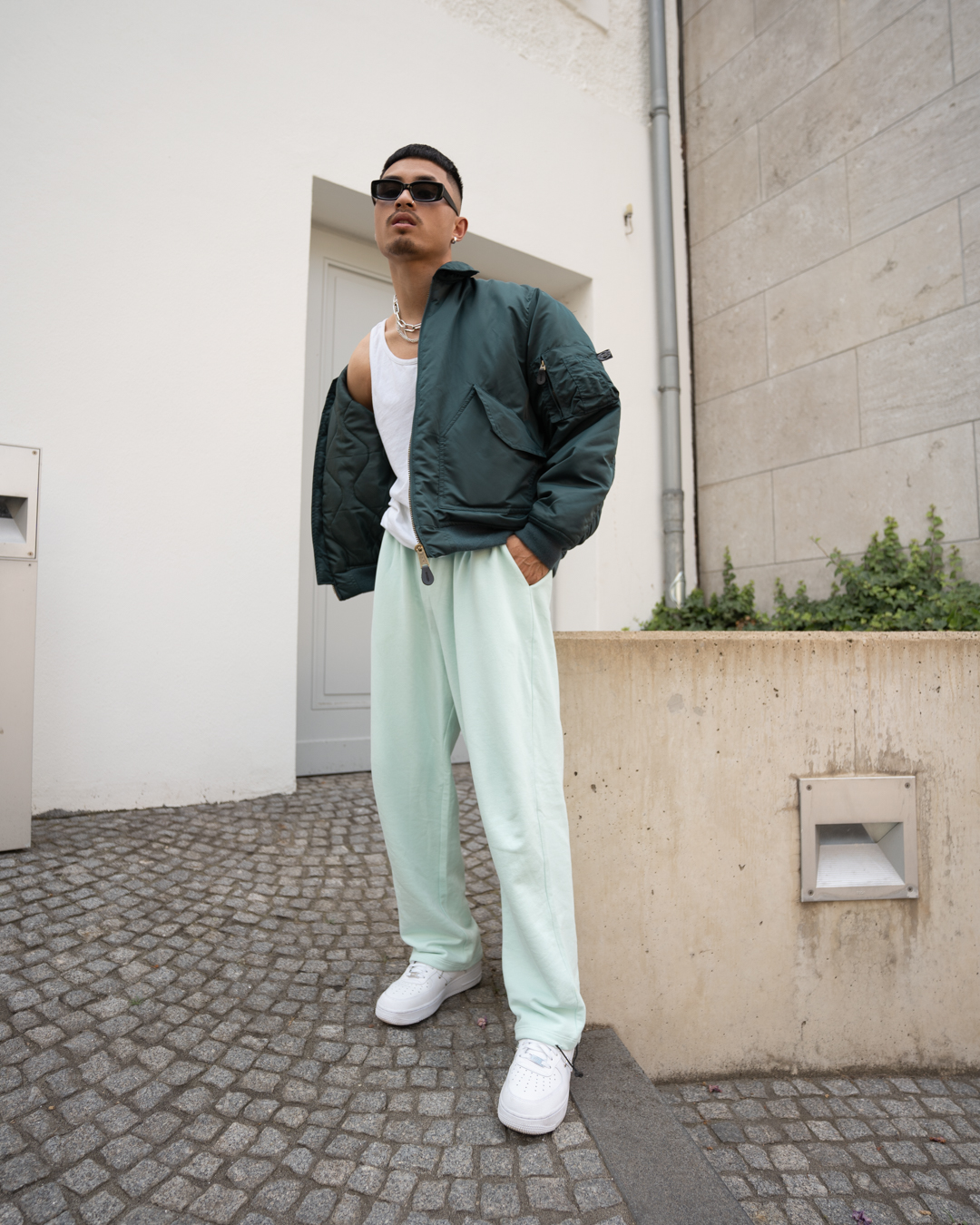 I'm just a huge fan of oversized jackets, especially bomber jackets, because they are comfy and you can style them in very cosy fits but also can mix it with for example a more elegant style. So perfect for a lot of styles.
BUY Similar Jacket
Blue Jeans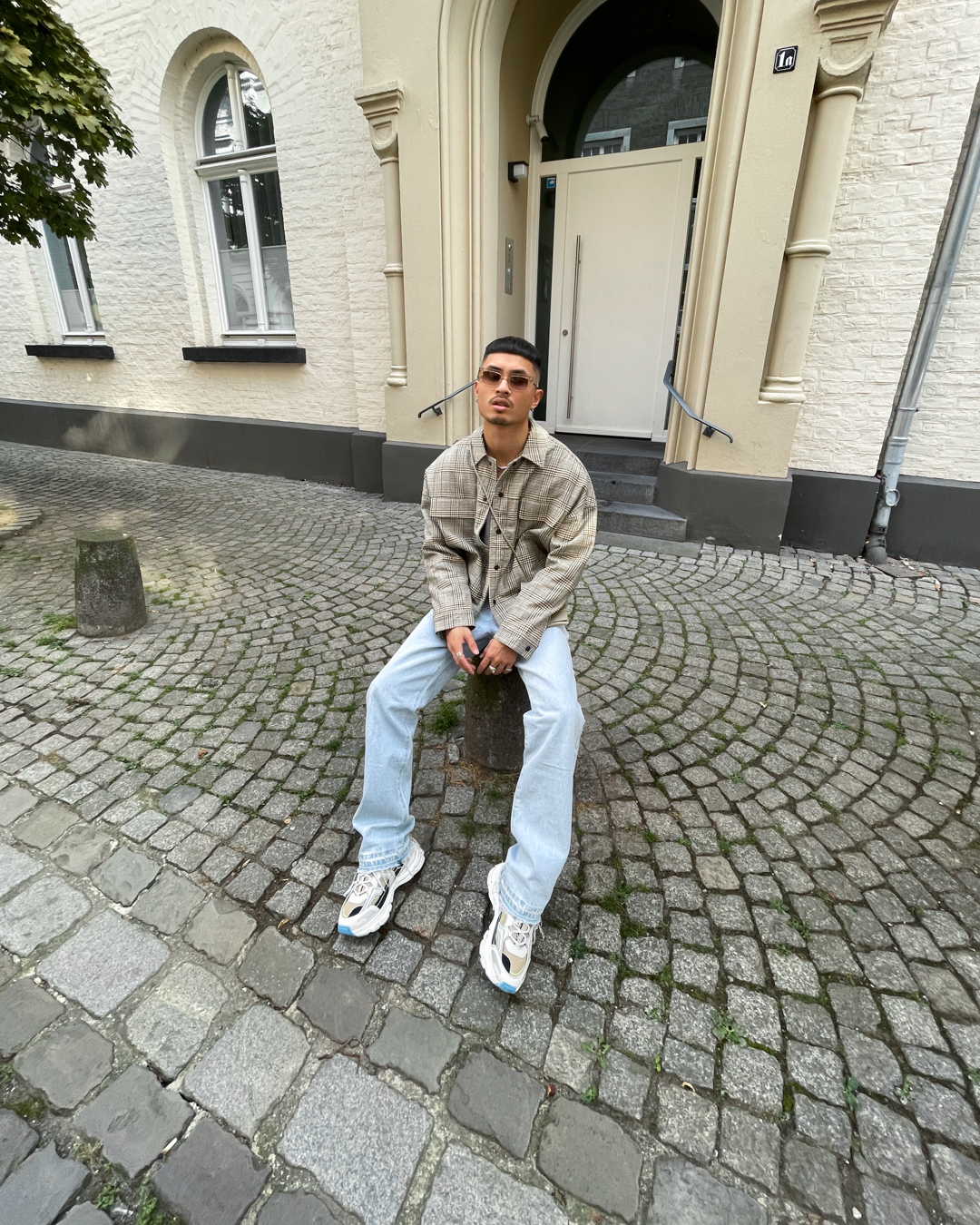 There is nothing better than blue jeans in a light wash. They fit with every colour so there are a lot of colour combination options.
BUY Similar Jeans
Oversized Short Sleeve Shirts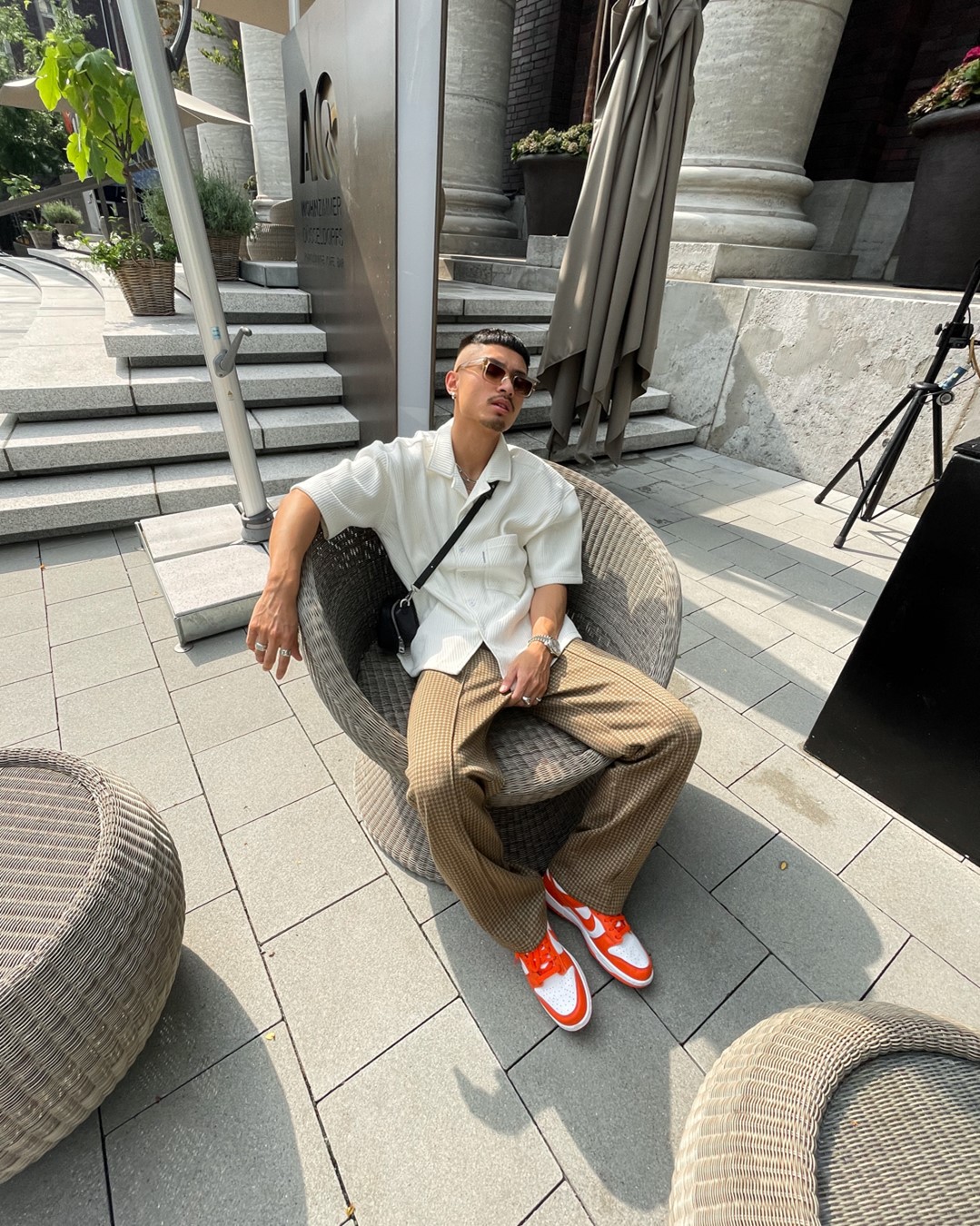 For the perfect summer aesthetic, an oversized short sleeve shirt can be worn closed or with a tanktop, they give a very chilled look but also, because it is a shirt, a bit of elegance.
BUY Similar Shirt
Tracksuits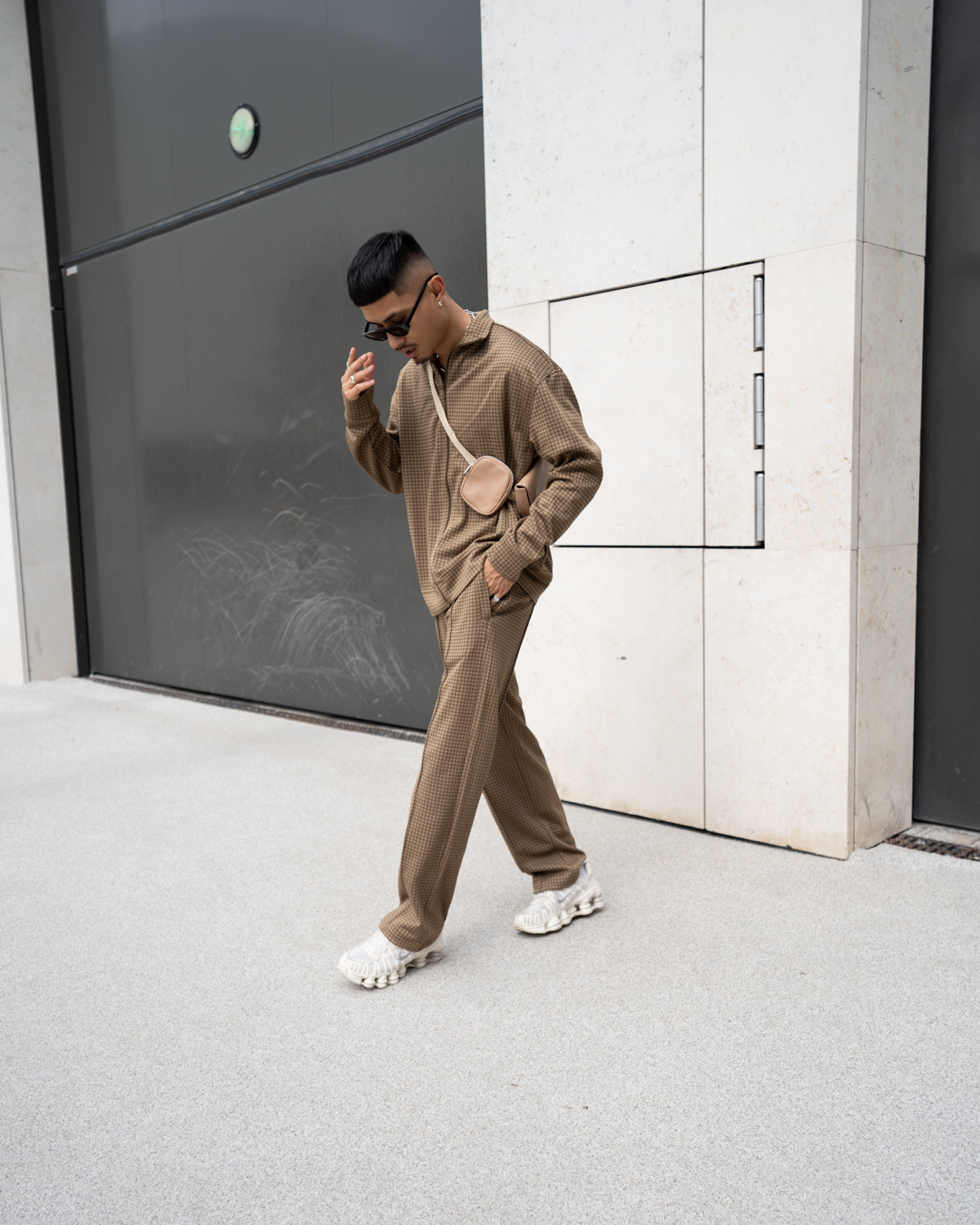 Comfy and chill with a very clean aesthetic because the upper and low body match.