Get the vintage look.
A polo shirt is far from being very "fashion-forward." Worn mostly as part of a uniform or by middle-aged men, the connotations of the item aren't inherently stylish. Neither is its history, created to be used by the British ruling class as they played polo in the 1920s, it has continued to be worn in sports such as tennis and golf – none of which are renowned for trendsetting players. However, the retro-infused look that a polo shirt can provide has meant that they can create an eye-catching statement.
There seem to be two distinct ways in which the polo shirt is being given modern relevancy in the current menswear world. The first is opting for a classic knitted polo shirt, often equipped with a tight ribbed hem that creates a more boxy silhouette reminiscent of those popularised in the 70s and worn by the Mod subculture.
The other variation of polo shirt that is currently popular still continues this vintage inspiration but it adds a splash of colour. Stripes consisting of bold hues produce a more in-your-face statement that elects the polo shirt as the focal point of an outfit, a common theme amongst the outfits we have chosen for this feature.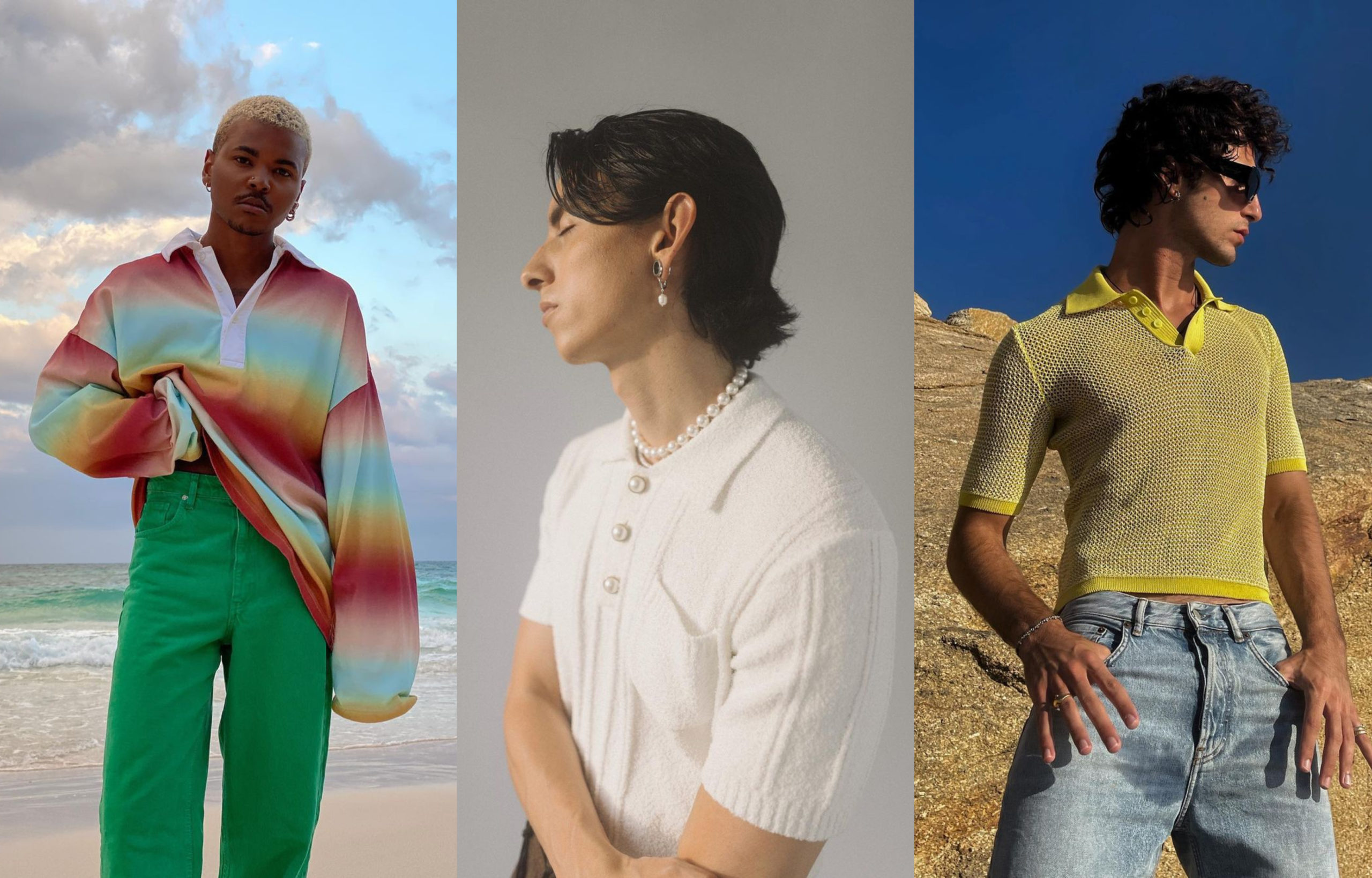 Whether your style leans towards a more quiet and classic style of polo shirt or you prefer the colourful and bold variations, we have selected a range of outfits to provide you with styling suggestions for any smart-casual event booked in your calendar.
See the gallery below along with some shopping suggestions for styling inspiration on rocking a polo shirt.
Styling Suggestions:
More ways to style blazers with shorts: