Mixing smart and casual.
A lot has been said and written about the merging of streetwear and high fashion in the past few years. The two worlds officially collided back in 2017 when French luxury house Louis Vuitton presented a collaboration with streetwear royalty in the form of Supreme. We have not looked back since then and a strong indicator that the lines between formal and informal or between high and low fashion have completely blurred is the acceptance of rocking a full suit with a pair of sneakers.
In this contrasting relationship between a suit and a pair of sneakers, traditionalists might expect the suit to be the more expensive of the two items and to have come from a luxury fashion house. However, it is increasingly the other way round. Suits from fast fashion labels and streetwear brands are regularly being rocked alongside expensive sneakers created by high fashion houses, many of which still have couture ateliers.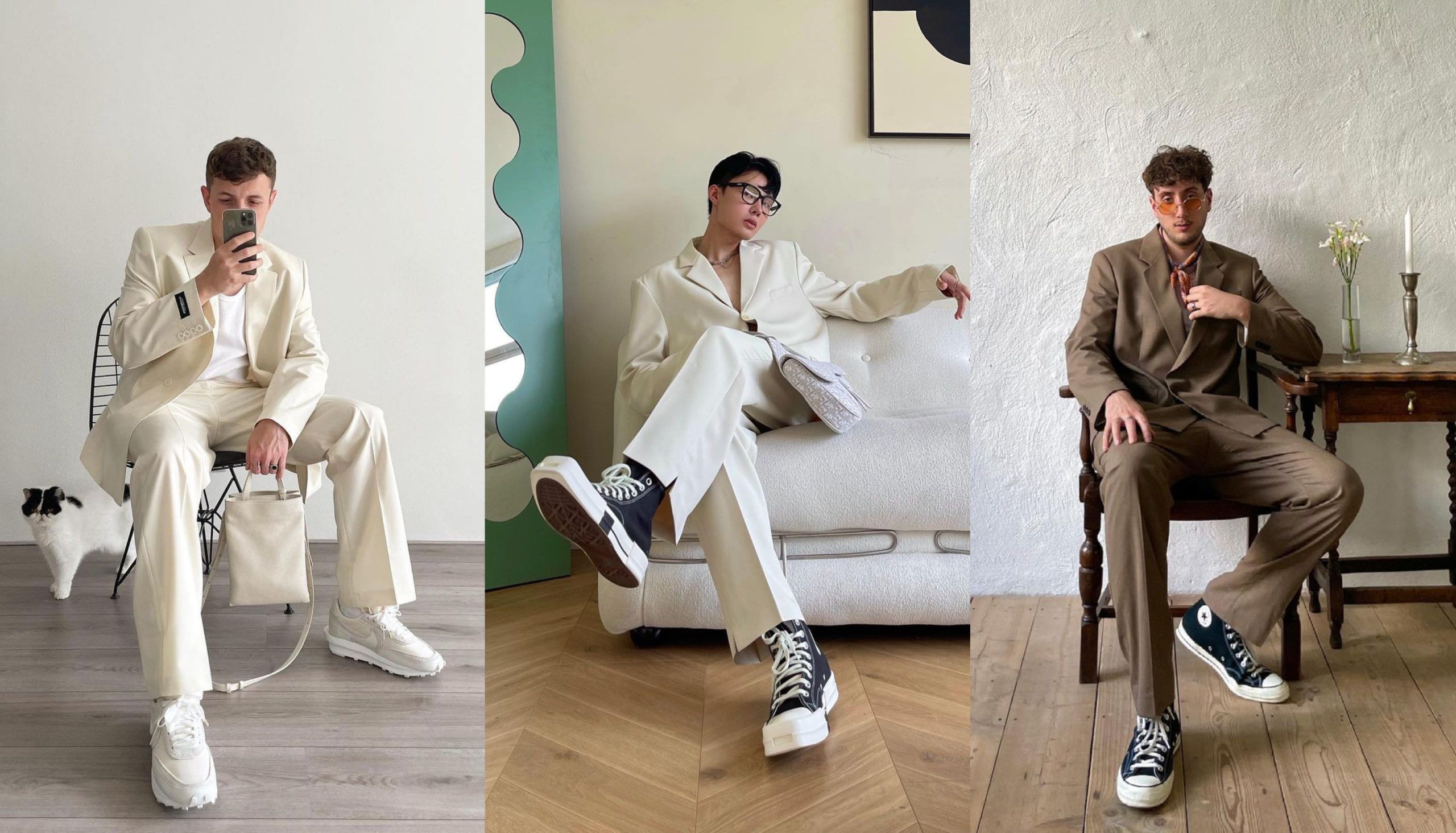 Something that has always been a statement, and not necessarily a good one, the pairing of smart and casual in the form of a suit with a pair of sneakers can be a difficult one to get right. The easiest way of making it work is to wear the suit with a more casual top such as a t-shirt, jumper or, as many of the outfits presented in this feature have done, brave going bare-chested. However, this does not mean that wearing a traditional shirt and tie is out of the question. In fact, this can create more of a statement if it is something you are willing to experiment with.
To give a helping hand for the styling dilemmas that can arise when sporting a suit with a pair of sneakers, we have complied some fine dressers who have managed to make the combination work. Check out the gallery below for styling and shopping suggestions.
Styling Suggestions:
More ways to style suits and sneakers: