Film Buffs Unite.
Staying true to one of the founders' passions, London label Places+Faces recently launched their 'P+F FILM CLUB' project which sees the release of three movie-related tees and a monthly newsletter, with more plans in the pipeline.
Honing in on the tees, the brand's team selected three of their favourite films – Trainspotting, Snatch and Kidulthood – and have placed them front and centre on their new cut & sew soft cotton t-shirts with a limited release of 50 of each. Modelled by co-founder Soulz, Game of Thrones star Maisie Williams and P+F's team member Emmanuel, each tee features an iconic scene from the film on the front with a script excerpt on the back.
Building on this, the label also announced the launch of their monthly newsletter to keep their followers updated with all things film as well as plans to extend the film club to cinema events with exclusive screenings, food, drinks & merch.
Thoughts? Check out some shots of the tees below and shop your favourite starting tomorrow, Friday 3rd of August from 7 pm via the brand's website.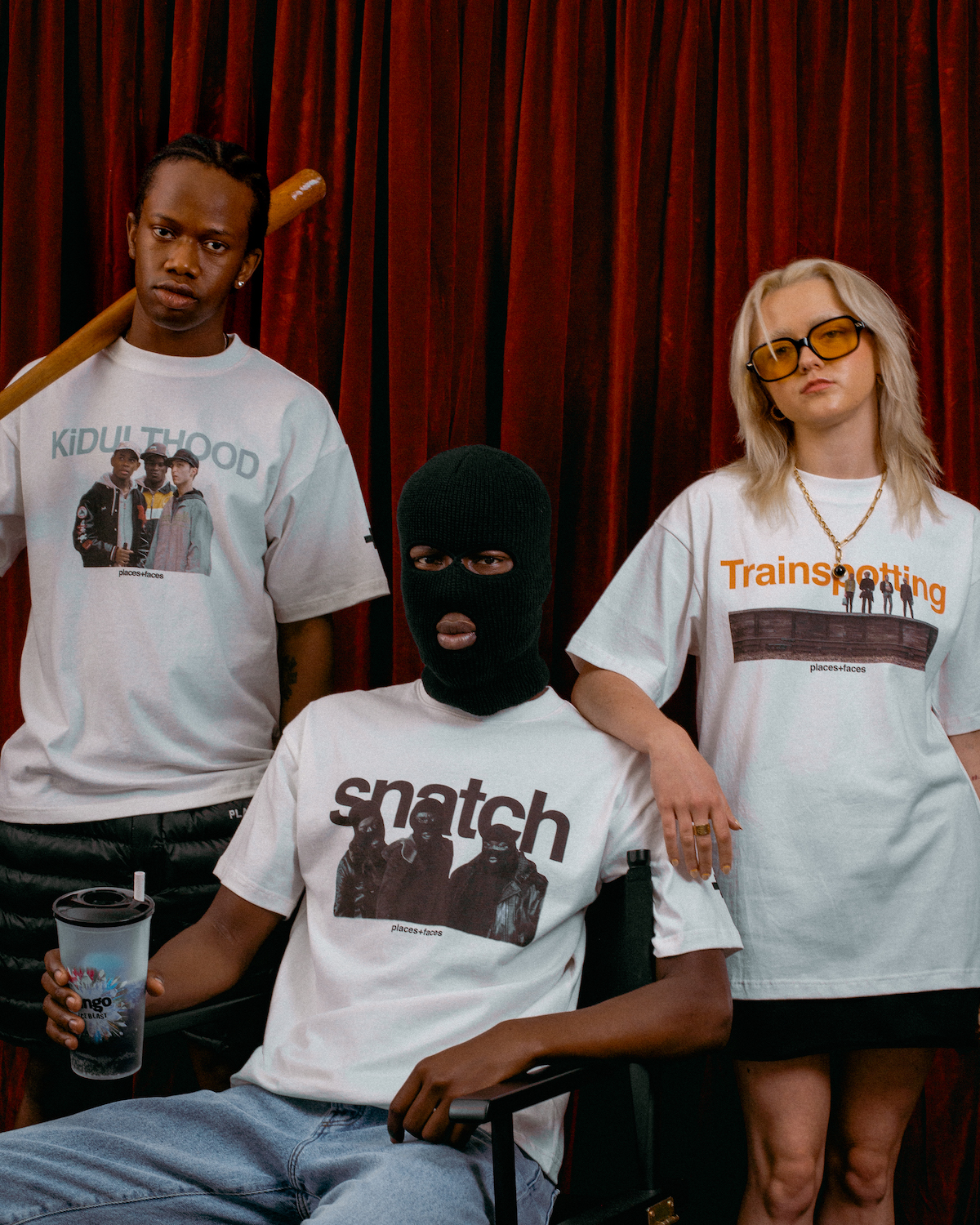 PHOTO CREDIT: @Places+Faces