And receives a gift.
The man behind the album cover for his latest album, Certified Lover Boy, Drake has taken time out of his time in London to visit the renowned British contemporary artist Damien Hirst.
Reinterpreting his iconographic spot paintings by using the pregnant woman emoji with each differing in skin tone and shirt, the cover has quickly become a focal talking point online with people such as Lil Nas X and Freddie Gibbs creating their own interpretations.
Visiting the artist's studio, Drake opted for waterproof jacket in blue with grey trousers and white Nike X Sacaii sneakers while Hirst was in a Versace t-shirt and white trousers. However, the most notable fashion moment wasn't being worn by either figure, instead it was a pair of Nike Air Force 1 sneakers gifted to Drake by the artist with a colourful abstract paint motif on the upper and a message on the midsole that read, "For Drake big love (the word love being created with a love hear) brother."
Check out the photos from the studio visit and let us know your opinion on Certified Lover Boy and its cover art!
SHOP Nike X Sacai LD Waffle Sneakers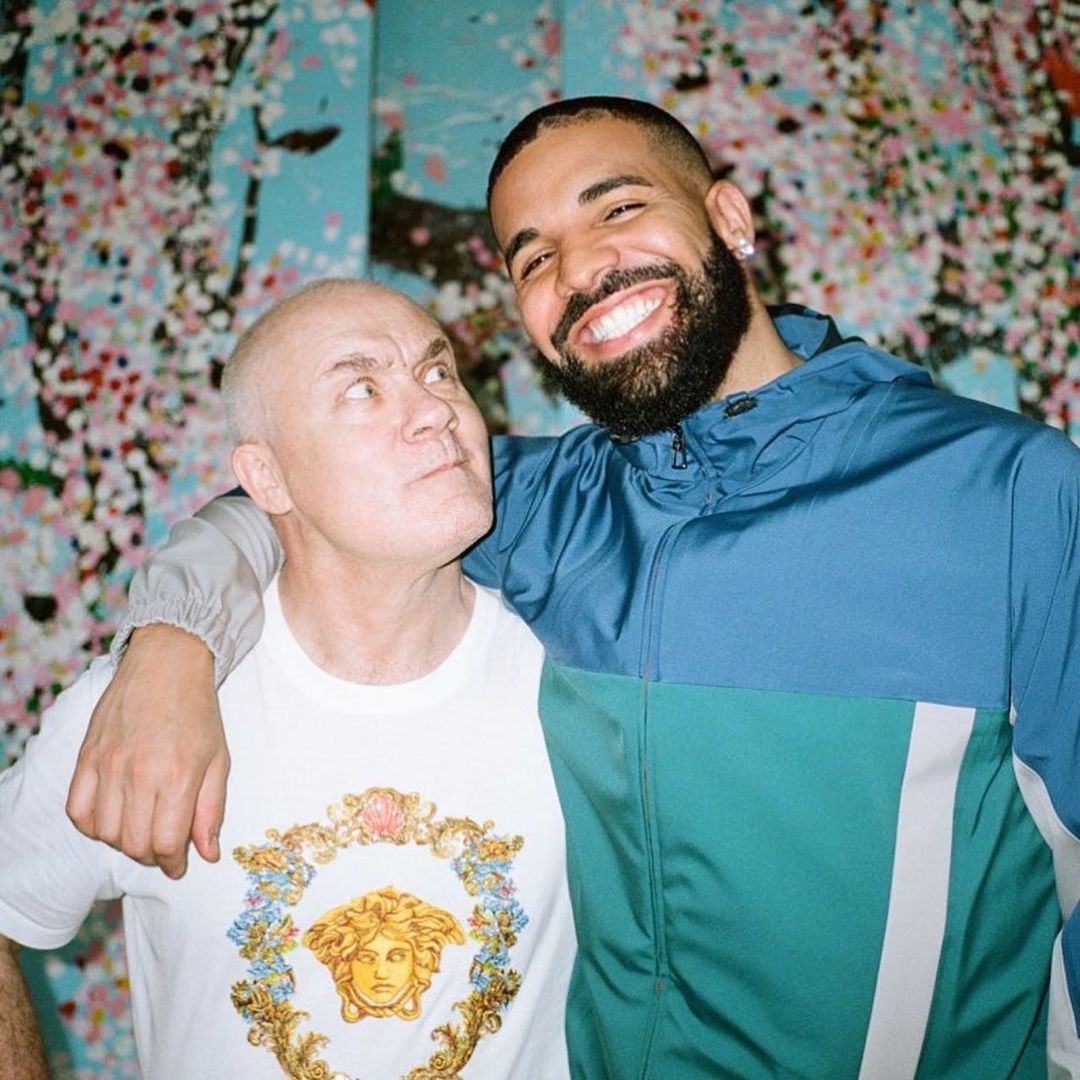 PHOTO CREDIT: @champagnepapi // @damienhirst