Sparkling in red.
Kicking off his latest string of shows titled "Love On Tour" in Las Vegas, Harry Styles and his band rocked full Gucci outfits. Having regularly worn clothes from the Italian luxury house and modelled in several of its campaigns, the British singer's latest stage outfit continues his strong relationship with Gucci.
Opting for a red outfit, Styles was wearing a custom waistcoat embroidered with sequin fringes all over which he matched with a wide-leg pair of red trousers. To finish off the look, he wore a pair of tan boots on foot which coordinated with the neutral shades worn by his band behind him.
What do you think of Styles' stage attire? PAUSE or Skip? Let us know!
SHOP Similar Gucci Trousers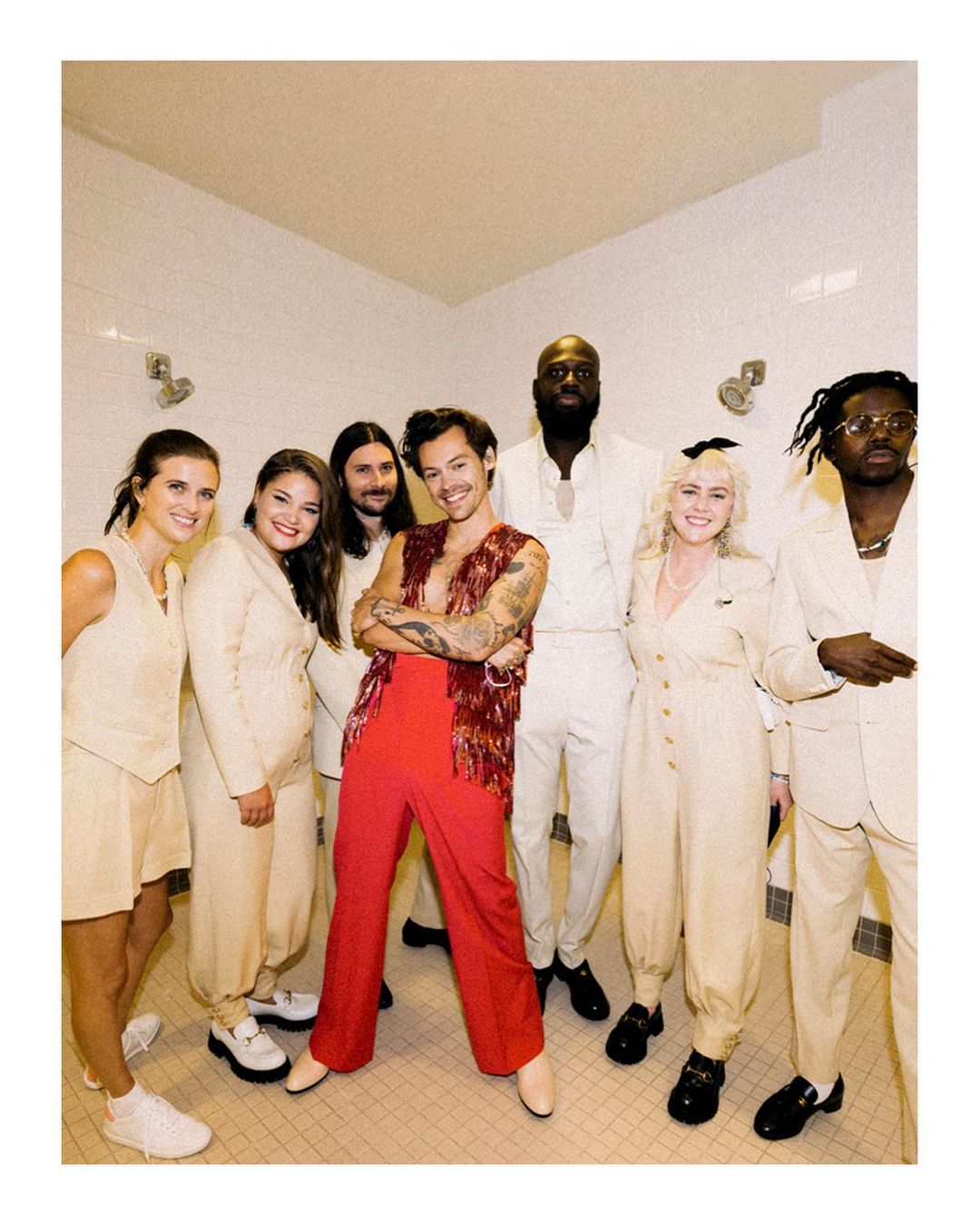 PHOTO CREDIT: @gucci // @anthonypham