And he isn't wearing all-black!
Two minutes and fifteen seconds into the song Come to Life by Ye (who recently changed his name from Kanye West), a soft synthesizer that has played up until that point transitions into a piano breakdown while the artist sings, "And maybe they'll come to life." A pivotal moment in the song, few people will have expected for it to be played by sixth-grader Zen Micheline Hung, who studies at Kaufman Music Center, at one of Kanye West's DONDA listening parties.
Stood along with Hung and other students at the school, Ye took a photo rocking the black uniform that has been central in the roll-out of his latest album. With a long sleeve t-shirt, tactical crossbody bag, leather trousers and sunglasses all coming in black, he did add a small splash of colour to his look in the form of a sand-coloured pair of boots and green Prada gloves.
Check out the song here and let us know what you think of Kanye's latest look.
SHOP Prada Gloves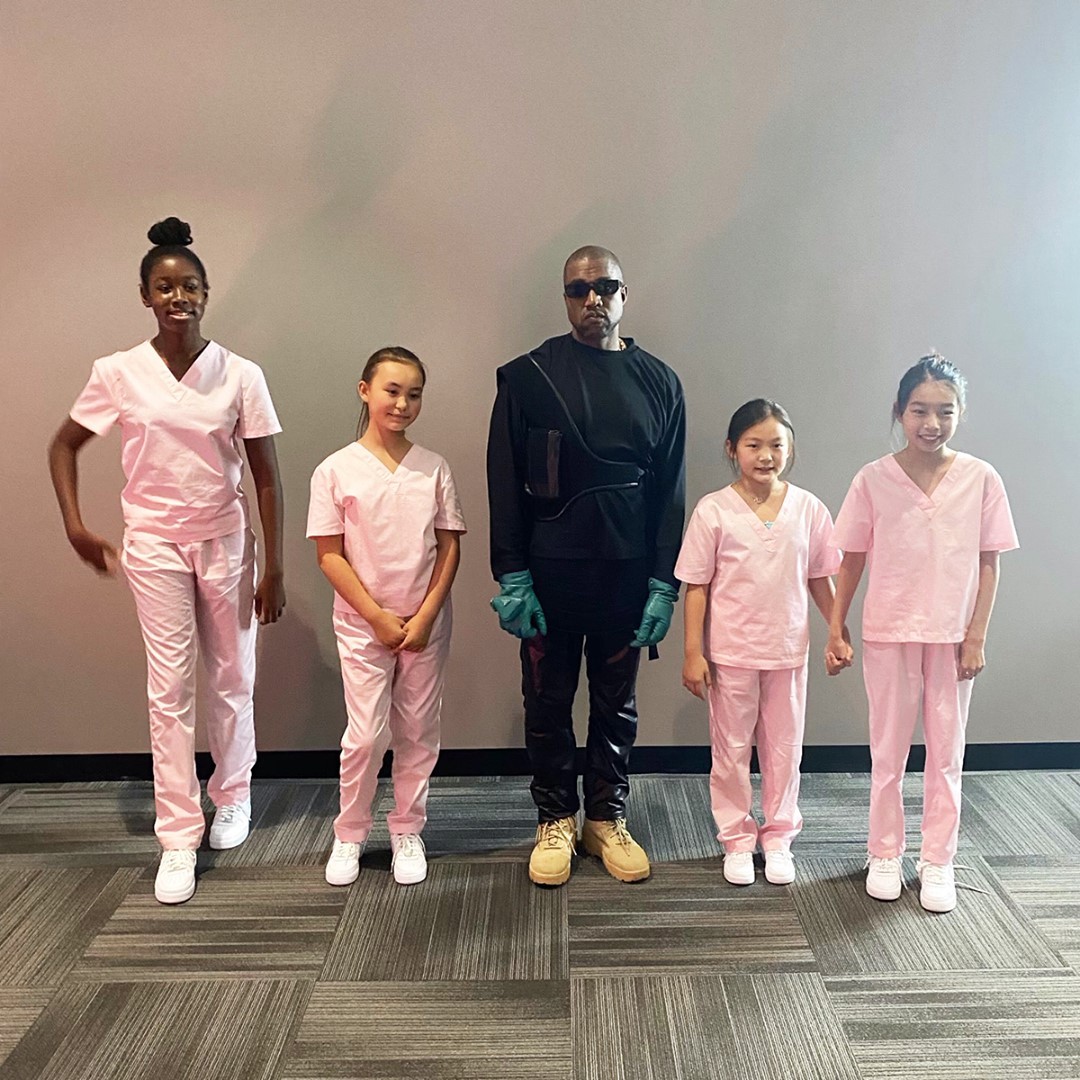 PHOTO CREDIT: @kaufmanmusiccenter