The founders Michael Amusan, Bosun Apata and Anthony Iban, created the one and only DLT Brunch. The collective noticed a gap for the black community in the market back in London.
Their first-ever event with 200 people in Peckham sold out and the rest is history. The DLT Brunch brand is not only your average party but it's becoming a movement, collaborating with household names such as Soho House, EMI, Live Nation and BoxPark, and the likes of entertainers such as artists Rema, The Compozers, Julie Adenuga, WSTRN, Ms Banks and So Solid Crew.
The list can go on with the collective but the movement is bigger than them as they are pushing the culture, breaking doors with black events as well as embracing and nurturing upcoming talents.
We had a sit down with Will and Michael about their progress so far.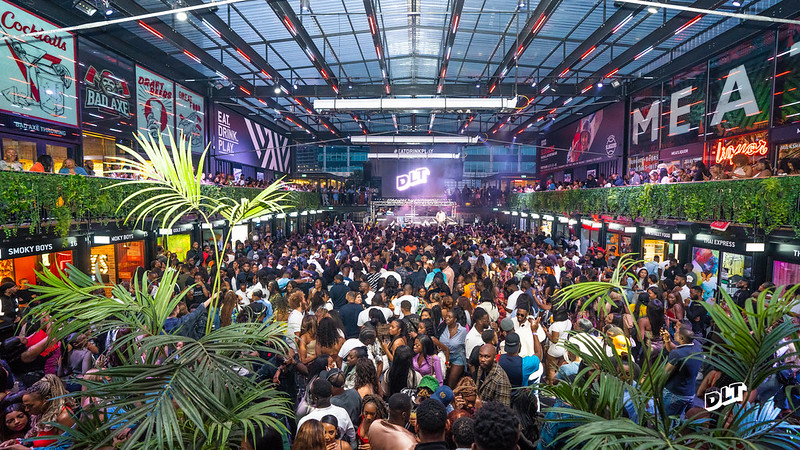 Tell me, how did DLT come together?
Michael: Antony, Bosun and myself, who are three of the founders, travelled to New York for the Finance internship program. We came across the daytime and brunch scene over there, where you enjoy your time, then the night was over at 10 pm and we were all thinking 'Wow this is sick'.
What attracted us the most was that it embraced black culture from the music, food and people. It wasn't the typical regular audience, so you would get a doctor, student, entrepreneur and a teacher who all linked up for and vibed in the same space, All blackness and pure fun.
Will: All blackness and pure fun there wasn't an actual market for us. We will go to the typical London nightlife in Shoreditch or club night where there are so many limitations.
We replicated what we witnessed in New York for our community and, fortunately; we connected to MK and created the foundation of the brunch.
Two hours of bottomless brunch, then a party, and people thought we were crazy. 2019 I can say we arrived from social media presence and the brand. You how we are now… see now. Look at god.
Michael:  When we returned to London, there wasn't an actual market for us. We would go to the typical London nightlife in Shoreditch or club night where there are so many limitations.
We wanted to replicate what we witnessed in New York for our community and, fortunately; we connected to MK who owned what was known as Luxford at the time and created the foundation of the brunch.
 Why brunch rather than the nightlife scene?
Will: As someone who joined DLT in 2019, I have experienced both and I like both. Doing club nights is amazing, there is nothing more euphonic when it gets to 1/2 am and the set is banging off. But during daytime drinking, you will have a great time and you realise when you get home it ain't midnight yet. You can't beat that feeling. It feels responsible.
There's more you can experience from a range of genres from throwback hip hop, RnB to afrobeats scene. Experience better conversation and become more sociable compared to nightlife you are most likely to pre-drink before the event.
It's a different vibe. There is more work that goes into the brunch scenes than the nightlife scene.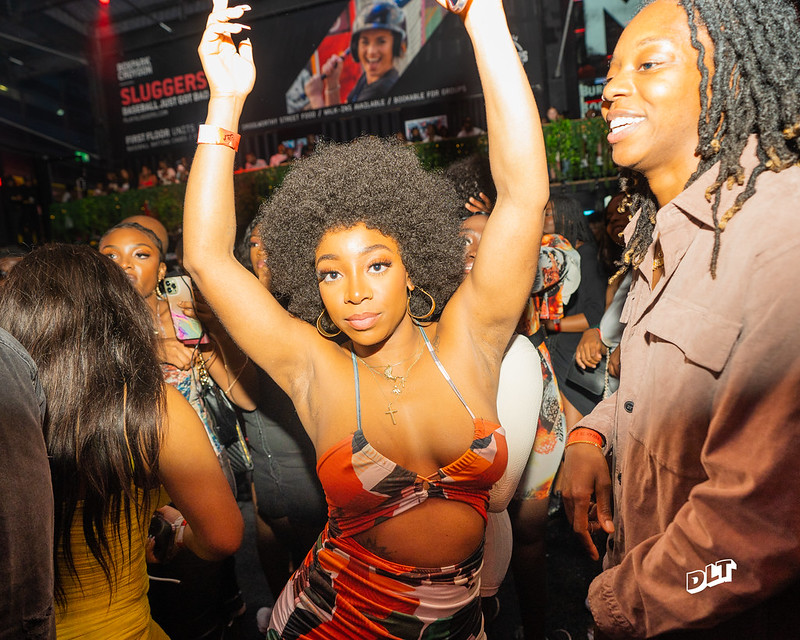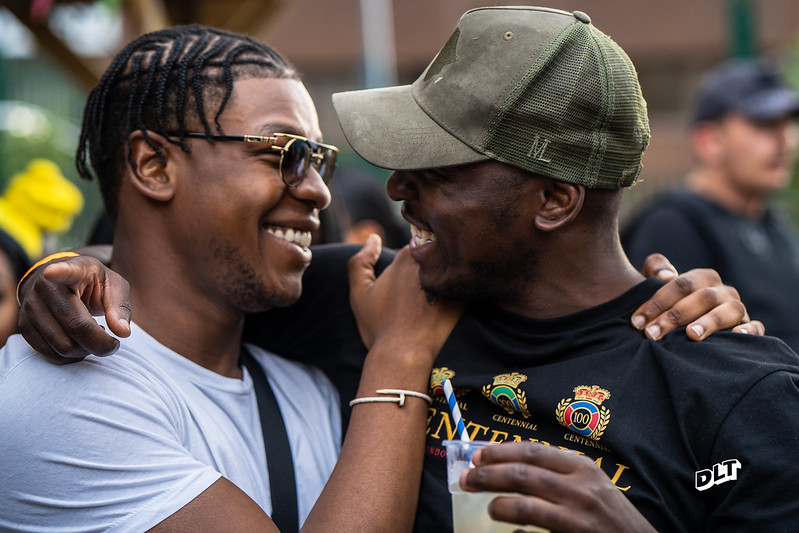 What has been your favourite event and why?
Will: I'm going to say New Year one, RBC shut it down, and he played meek mill. The confetti blew up. It's like you couldn't make it up. It was a movie; he was slapping it!
Michael: My favourite one and others would agree, was The Compozers hands down! Simply because it was the combination of the brunch and the live music. There was a big vibration in the space.
Throughout the entire time, you couldn't match or surpass that moment.
The brand is based on music, vibes and food? What is your fav music drop this year? Name me your go-to outdoor activity? Your favourite meal?
Michael: I've been banging out Peru by Fireboy DML. My favourite food I would say is anything with rice, so I like Jollof rice and chicken. My go-to outdoor activity is, of course, football.
Will: I am an RnB sucker and I've been playing Cheers to the Best Memories album by Dvsn & Ty Dolla $ign is a very serious project. Check it out.
But I love to do things that it's a risk to my life so 'go ape'. Anything that makes me feel alive.
Food, I would say anything with oxtails it will go down.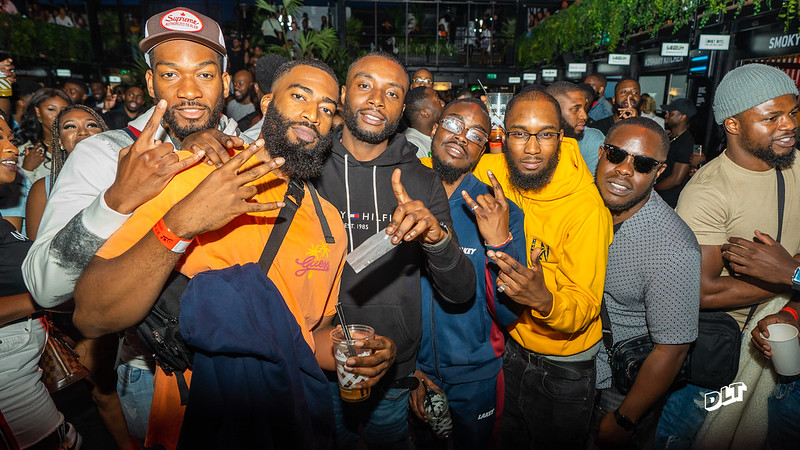 What do you think DLT brings to the table that others don't?
Will: For me, it brings a lot of hope and opens doors for other brands as well. We are breaking barriers in certain spaces and doing numbers and selling out tickets, it gives confidence to these venues about urban events as it gives a positive outlook on them.
Also, it's a breeding ground for new talents so DJs, graphic designers, marketing and artists, what we stand for is changing the narrative. I think people don't realise how much DLT is, so much an authentic experience and the number of different people there.
Changing the narrative and are a breeding ground of talent.
How would you describe the black event scene in London?
Michael: The black scene in London is incredible. We are not as boxed as we used to be. Many moons ago there was one image of being black such as you have to dress, speak and express yourself a certain type of way.
It's a high achieving crowd, so it feels like a celebration when we come out. People just want to have a great time. We are heading in the right direction.
Someone who hasn't heard about DLT, how would you describe it in 5 words?
Michael: That's a hard one. I can't think of 5 words, but what I say is DLT has a great vibe. It's more than your average party, it's an experience.
How would you describe doing events again since Lockdown? Do you feel like the pandemic restricted DLT's brand?
Michael: It was scary hours, but you know what 2019 was our year that everything popped for us, so 2020 was the year to get everything cracking. It was all about strategizing the DLT brand and we even expanded our team during the pandemic. What lockdown made us realise that we got to put things into action anytime we can.
We made all these plans throughout the year and we couldn't do it; it slowed us down, but it was a big blessing for us because it created hype in social media.
Seeing tweets like 'I can't wait to go out for DLT again', just created an atmosphere for us.
Will: We have to give a shout-out to our social media team as they created this buzz throughout the pandemic. I think people don't realise the power of social media because DLT became some type of freedom party for the community.
Where do you see DLT in 10 years?
Michael: Going Global is the next step and getting to agency work for the brand. It's all about expanding DLT because it's more than us. It is for the culture.