While movies such as Casino Royale have us under the impression black or white tie attire are the only clothes fit enough to don the casino floor. In reality, the rules for appropriate apparel are a lot more varied and depend on the casino, location, and time of day.
For those venturing beyond playing online slots at Virgin Games, in their homes, where any choice of clothing is permitted to a land-based casino. In this post, we touch on how you can find a fashionable casino outfit that meets the proposed establishment's criteria.
In turn, you'll feel prepared, look stylish, and meet the clothing standards suggested by the casino.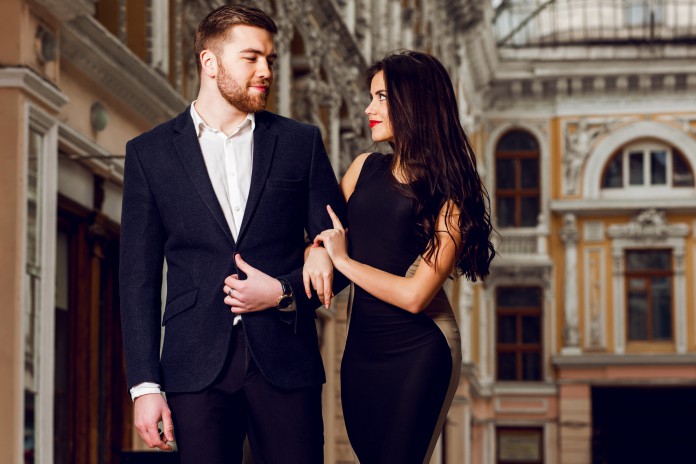 Casino Website
Before your visit, it's wise to look up the casino's website to see whether they have a dress code. Here, you may find a guide on what you can and can't wear to ensure your admission to the casino.
However, be mindful sometimes the casinos' rules on dress codes are ambiguous, leaving a lot of room for interpretation.
For instance, one of the most famous casinos worldwide, the Monte Carlo casino, states there's no official attire.
However, according to Petite in Paris, bloggers visit Monte Carlo. She witnessed someone being turned away because he was wearing tennis shoes, even though they were Louboutins!
Generally, it's wise to avoid the following fashion faux pas when attending any casino. Otherwise, you could be refused entry:
Crocs or flip flops
Sneakers, particularly in the evening
Worn, ripped, stained clothing, regardless of whether the label shows its designer
Check Social Media
For an indication of what guests wear to a specific casino, take a look at the casinos' website. Or otherwise, tap into Instagram and source photos hash tagging the casino to see how people dress.
Casinos Clientele
You'll find some luxurious casinos which play host to the likes of celebrities, and royalty have a stricter dress code than, say, a smaller, lesser-known casino. And the casino's staff will be much tougher on dismissing people based on what they're wearing too.
Day or Night
The time of day will also play a part in what outfits are preferred. For instance, a casino's dress code often allows a more casual take on clothing during the day. However, at night, there's usually a demand for formal attire.
Now for a deeper understanding of what a casino's dress code means for its guests, we've divided casino dress into five categories, along with examples of what you can and can't wear.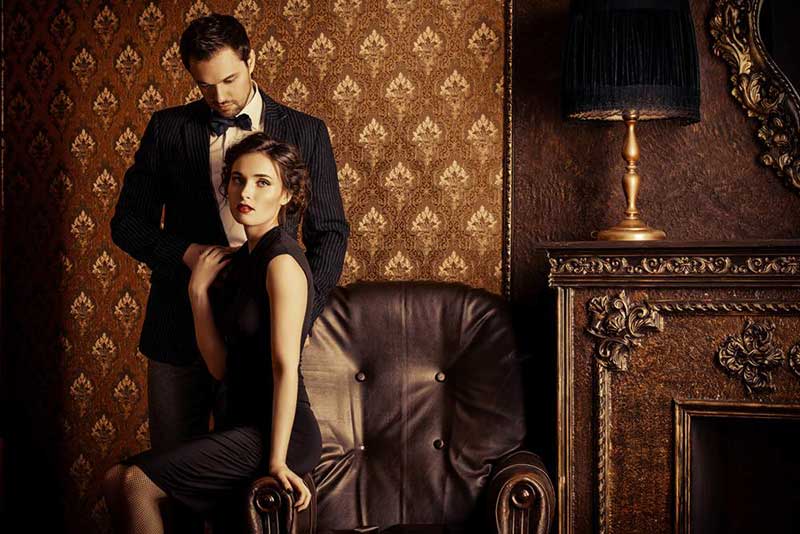 Casual
A casual dress code at the casino still requires its guests to look presentable and make an effort with their appearance.
To meet the criteria of an informal dress code, think about what kind of clothing you might wear on a first date.
Here's a brief example of what you can wear:
Plain t-shirts, polos, or long-sleeved tops
A pair of smart jeans or chinos
Shorts may be allowed during the day
Any colours are acceptable
Of course, the attire depends on the climate and type of casino too. For instance, casinos in Vegas have a more relaxed dress code due to the hotter weather, so bear this in mind when choosing an outfit.
Semi-formal
One of the most common dress codes among casinos is semi-formal apparel. Combining a smidge of casual and mainly formal to the mix. This dress code is most often expected during the daytime.
Here are some tips for mastering a semi-formal look:
Dark jeans or trousers
Collared buttoned-down shirt
Smart leather shoes
Casual blazer
Business Casual
Networking for business at an elegant casino during the day calls for business casual apparel. Here are a few pieces of clothing you'll need to nail this dress code:
Sports coat or blazer
Collared shirt
A tie
Loafers
Looking up office wear will give you a good indication of what clothes are appropriate to fulfil the expectations of business casual attire.
Black Tie
Black-tie attire is one of the most formal outfits you can wear. It tends to be required in high-end casinos, particularly those catering to special events with VIP sections.
To conquer a black-tie casino event, seek out the below pieces of clothing:
Black trousers
Black waistcoat
Black dinner jacket
Dress shirt
Dress shoes
and of course, a black bow tie
If you don't own a black-tie outfit, you might want to search for retailers who lease out black-tie attire instead.
If the dress code, however, describes black tie as optional. Instead, you can wear a dark formal suit accompanied by a plain, conservative tie, dress shirt, and leather shoes.
White Tie
Prized as the most fancy and formal attire of all, white tie, aka full evening dress, is reserved for exclusive casino events. Where its guests are expected to wear;
Black dress coats with tails
White bibbed tux shirts
Winged collars
French cuff shirts
Black patent leather shoes
White bow tie
With optional extras such as white gloves
Other extras to consider when putting an outfit together before you visit the casino are current fashion trends and accessories, like adding a stylish watch.
Moreover, it's essential to invest time in grooming well beforehand too. A hair trim, shave, shower, moisturizing, and a spritz of your finest fragrance will give you a polished appearance.
Equipped with what to wear and topped with some time spent grooming, you'll look the part, gain access to the casino with ease, and feel confident on the casino floor.