Following a series of sleepless nights made up of studio sessions, parties and a performance at Wireless, we caught up with American artist Strick in a South London studio. As he posed for photos wearing a range of graphic streetwear items, his infectious energy did not reflect his lack of sleep. Managing his time between creating music, entrepreneurship and managing different artists, I get the sense that his ability to keep working regardless of the circumstances has brought him into the position he is in now.
That position is one of an artist with platinum records behind him, signed to Young Thug's record label YSL and who has worked with the likes of Travis Scott, Swae Lee and Kid Cudi. An artist who managed to release five projects between 2017 and 2019, we caught up with Strick as he is releasing a string of singles whilst sitting on his latest album.
Speaking about how working in the Air Force has influenced his music, the various endeavours he is working on from a skate team to music management and his fashion tastes, check out our exclusive interview with the artist below.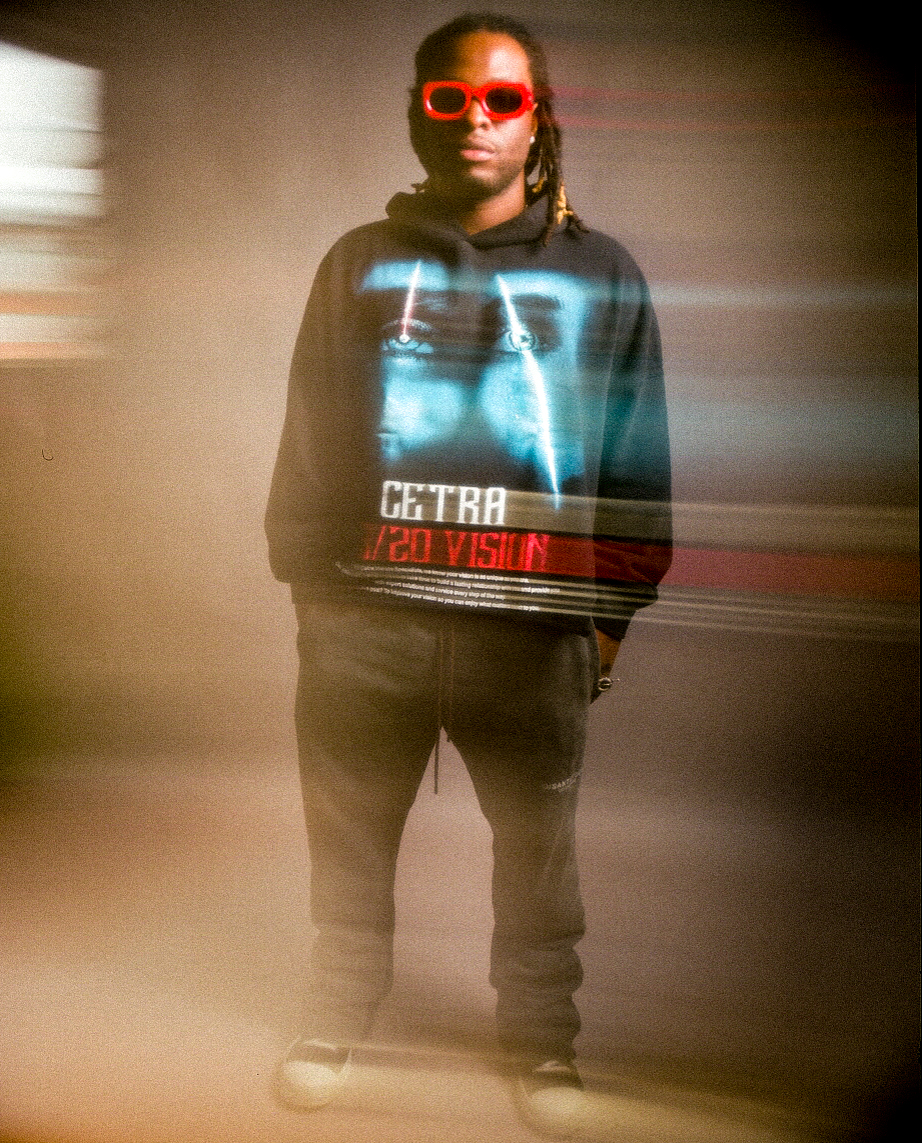 First of all, I want to know a bit about your background. You were raised in North Carolina, can you describe life there to me?
America is cool, my area, in particular, is really cool. I had a Southern upbringing with very humble beginnings. I was raised in a college town called Chapell Hill, Michael Jordan went to college there and it's known for basketball. North Carolina is chill, I definitely would raise my family there.
So that's where you get Southern hospitality?
Yeah for sure. The whole South, that's what we live off. I don't get to go back often enough but I'm looking forward to going back soon.
How did you end up then going into the Air Force?
I came from a military family with my uncles and my aunts and I had a couple of cousins that were in the military. After I graduated college it was a transitional period for me so I decided to join the military and the air force was the branch I was leaning more towards. It was a great experience.
How does that experience feed into your music now?
I was already fairly disciplined but, of course, going through institutionalised education in university and also being in the military has definitely allowed me to be able to discipline myself. When I found that focus I was able to stay on the job and stay on the task. It's all mental training. One thing I will admit about the military is that the training that you receive there is unmatched.
It feels to me that it's a bit of a jump to go from that to music, how does that happen?
I always made music, it's a hobby I had and something I always wanted to do. It got to a point where I decided I felt like I could really make a name for myself in the music industry and it would have been a conflict of interest to continue to have been in the military because I wanted to be able to give one hundred per-cent to my music career. That's kind of how the transition came about. I always made music as a hobby but I just started taking it more seriously.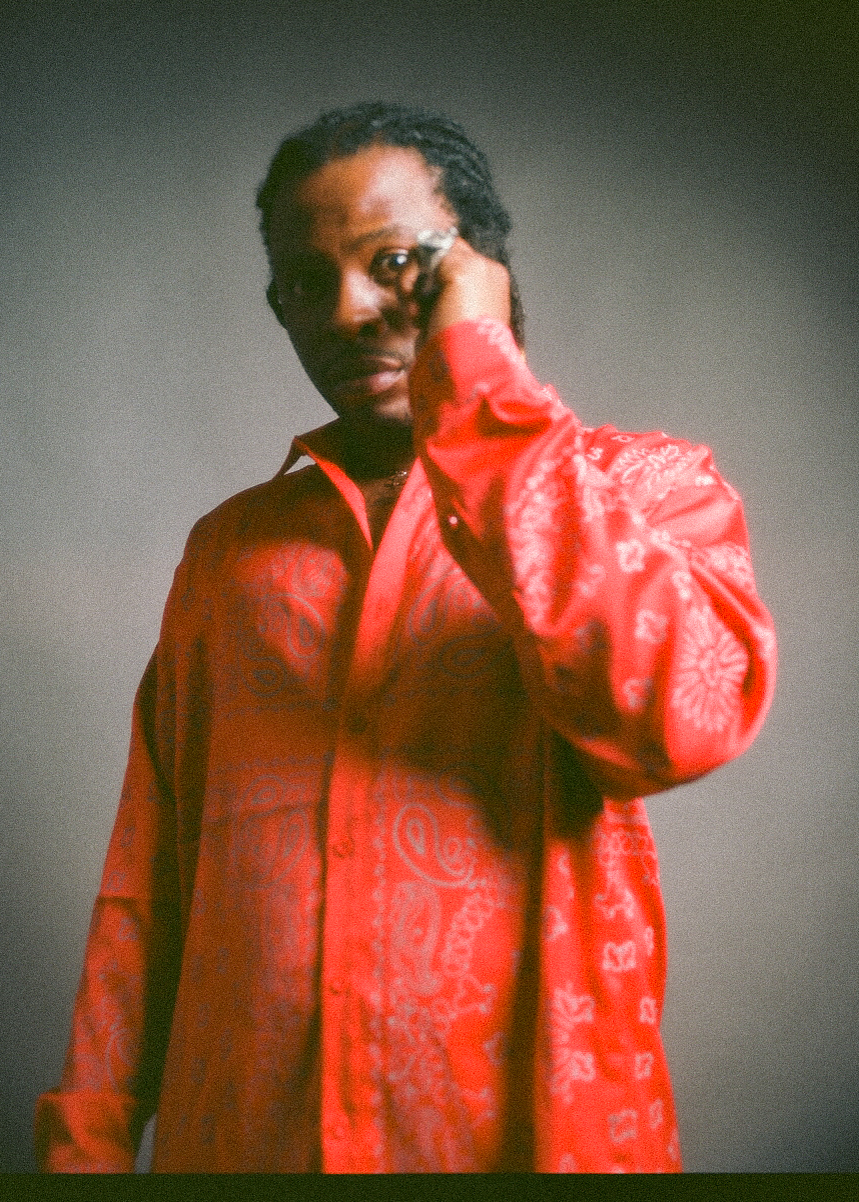 When did you first start making music? What are your first memories of making music?
In high school, I think everybody dabbles around a bit during High School and I had a friend who had a rap group and he let me come by his crib. He had a home setup and we did a few things and it grew from there. It was a fun hobby, I thought I was good at it and it was something I really enjoyed.
So, you were also making music while in the military?
Yeah, I used to record myself in my barracks. I just had a laptop, I used to record directly into the mic from the laptop. It was nothing too cool.
Since making the transition into being a musician, you now have some big people in the music industry around you. Who do you look up to in the industry?
I've had a very rare situation where I've been able to be blessed in that a lot of my peers are in the industry and I was able to watch a lot of them have their success and come up and vice versa. My peers want to give me opportunities to shine and they know how hard I've been working so, of course, shout out to Young Thug and YSL. It made a change in my life being signed and them having the faith and belief in me and now I'm here. That changed my life and that's somebody who has definitely been helping me along the way.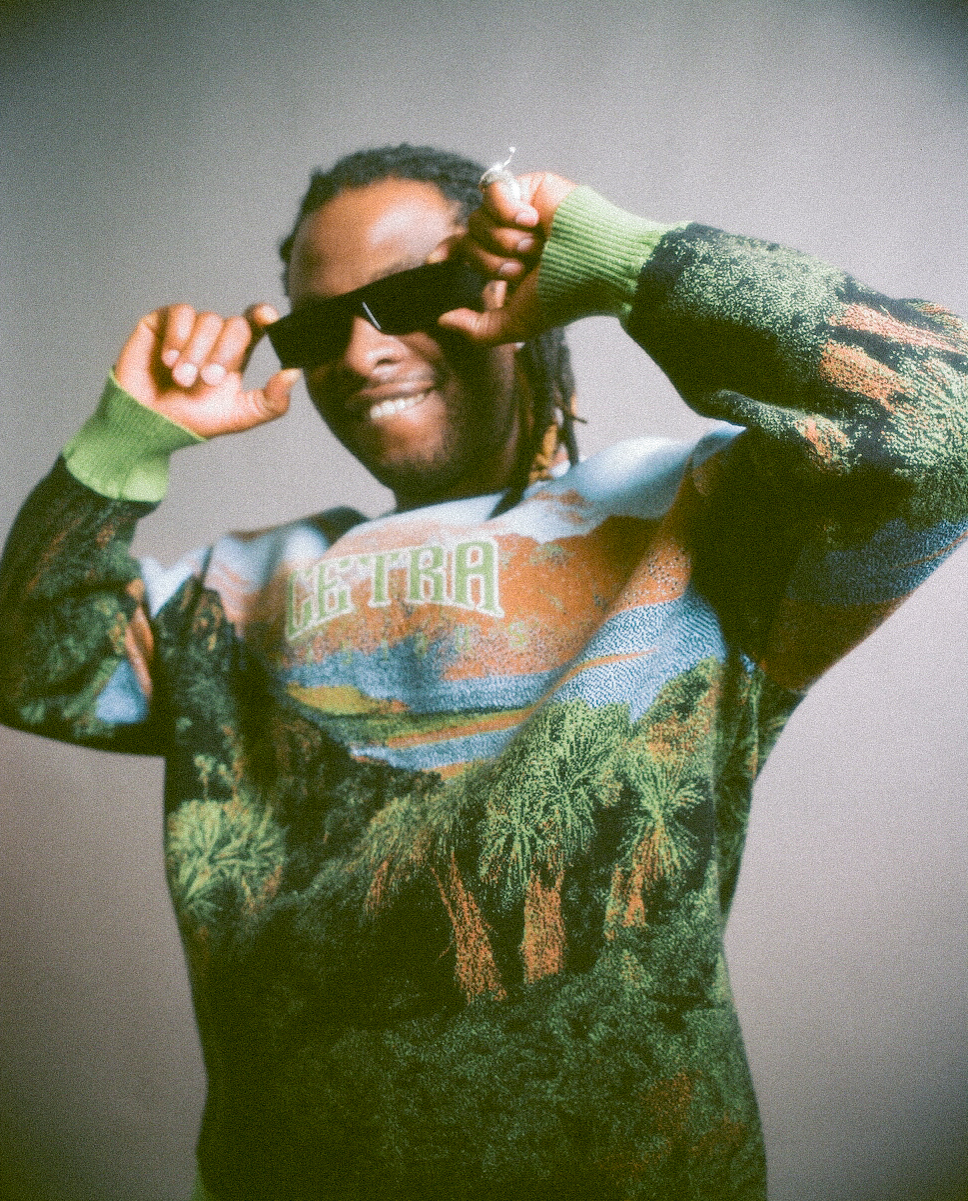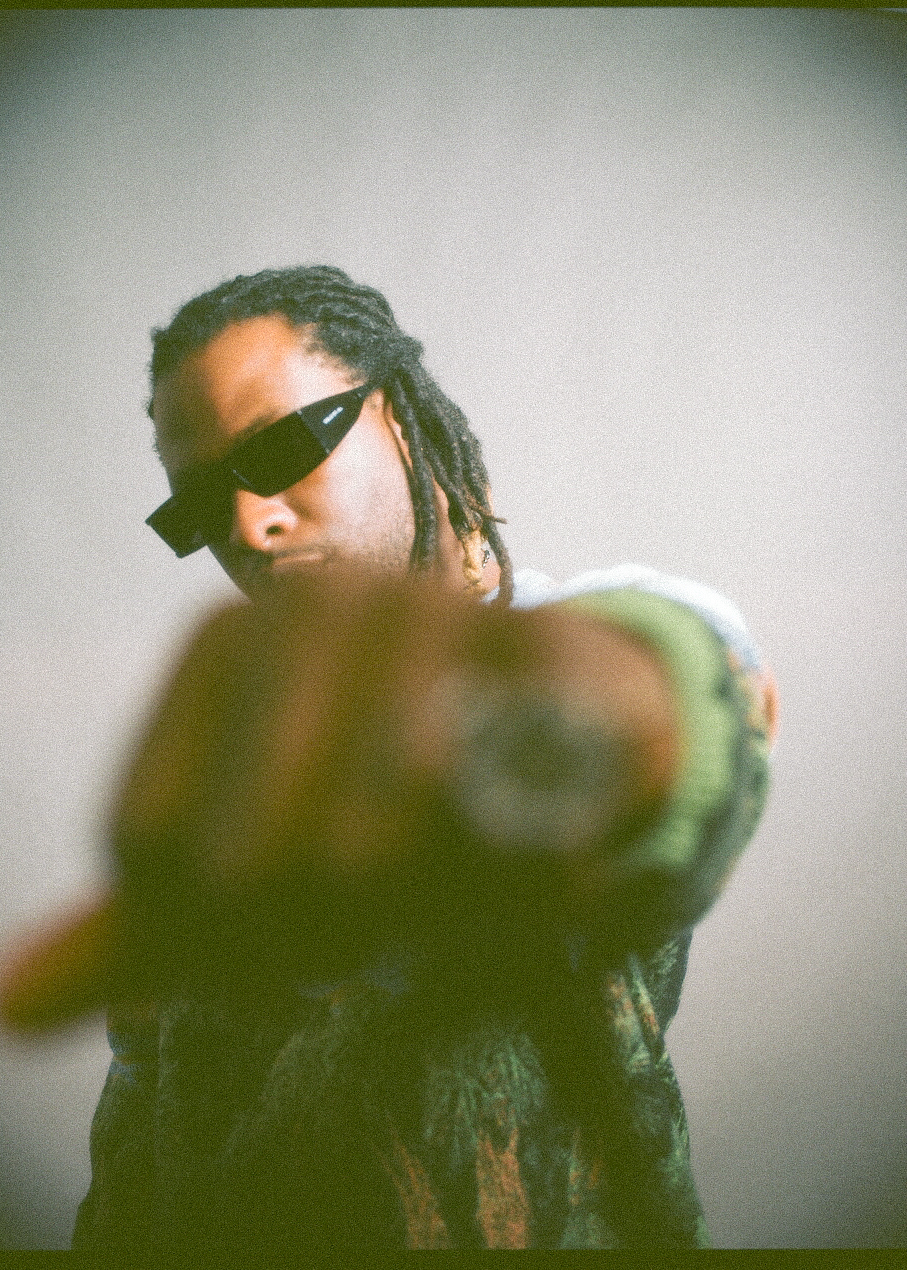 How did that happen, Young Thug signing you to YSL Records?
We already had a rapport. I started up as a songwriter and he was like: 'hey man, you should start doing your own stuff.' I have so much respect for him because he could have not said anything. I told him that music was a passion of mine and that I really wanted to do it and he helped me bring everything out.
In another interview, I saw you said you want to be "an entrepreneur and a platinum artist. That was in 2019…
And we're platinum.
And how about entrepreneurship?
I've got a skateboard team, I've got Crown & Sword which is a managing division for myself, managers, artists and producers that I've managed and then I have Crown & Sword merchandise. I'm also releasing a clothing brand soon. I've been working on that and then working on my artists and my producers. 
Can you tell me more about the skateboard team? I didn't know about that.
Yeah, they're all super dope. I've always been into the skate culture, I think they're real athletes and I love the risk that they take. I always respected them. 
What can people expect from the brand you are releasing?
The name of the brand is The Edge of the Earth and I've been working on a bunch of different ideas and concepts with some of my designers. I released a couple of things just for family and friends but I'll probably start releasing a few pieces at the top of the year. 
Next PAUSE interview we'll both be wearing it head to toe.
I like that you threw that in there – I'll definitely bring you some. It's on record.
Talking about fashion more generally, what have you been into?
I've really been into a lot of up-and-coming designers. Even right here we're at Cetra Visions and I'm going to be wearing a lot of this. There's a lot of brands that are coming up and a lot of people I know have brands and they send me stuff. I'm always keeping my eye out for the unreleased product. 
How does being an entrepreneur feed into your music?
It's all one in the same thing. I'm really trying to get to the point where I can facilitate a lot of things for myself and my peers and everyone else that I believe in. Being an entrepreneur is very important to me. Everything comes together because I get inspired.
It's been a while since we've had a project. We've had a few singles drop but what can we expect to see in the future?
I'm really excited about my new album. I have some new singles coming out and I'm very excited to share that with the world. 
What's the sound like on this new music. Do you feel like compared to your last album there's been a progression or difference in sound?
Yeah, I've got a lot better. I make six songs a day and I really practice a lot. I've really been exploring a different workflow and making sure that I keep on getting better melodies, digging deeper with the lyrics, finding better producers, expanding the sound. I think the album is a very different sound and there's a very different sound coming after that. 
What's been inspiring you musically?
A lot of different genres that I grew up on or new genres that I find. I've been making a lot of Europop, a lot of house music, a lot of really cool stuff like that and I'm excited to release that. 
Some of your latest singles, such as Bad Girl, have a really different sound to your early work, how has that come around?
With Bad Girl, my producer sent me the beat and I was just in a vibe, it sounded cool. I've always wanted to work with Kaash Paige since I started hearing about her. She's a super dope artist and an incredible person. She's really like my sister, I love her to death. She came over and I played that song for her and she was like 'this is the most different song that I've heard, I haven't done one like this before. I really want to do it,'
You do a lot of features, is that generally how they work?
It's like if you're playing basketball, now Lebron is in his off-season and he and Currie are shooting balls together. That's how it is for us, my peers, whether they're at a high level or an up-and-coming level, that's what we do, that's how we have fun, that's how we get better and practice. It's always fun to link up and work on music. 
I guess it's also added pressure when you're in the studio with another artist?
Of course. Every time I'm in the studio with Young Thug it's like 'oh shit man, what do I do now?' I've got to level up every time because that's where he's doing for sure.