Casinos still have a very specific glamorous atmosphere. Because of this, it isn't surprising that they are still popular set for movies when they want to showcase glamour and wealth.
This glamour is something you can implement into your street style. Since street style has no rules, you can find inspiration anywhere, and getting it from more surprising places ensures that your street style will stand out. So let's go through our best tips, what style tips can be stolen from the casinos!
Classic glamour works in every place
A classic and sophisticated style has always been significant in the world of casinos. This is a safe choice, and a great way to seem wealthy when you are surrounded by millionaires. A traditional sophisticated look might not be the most fitting for your street style, but this doesn't mean it can't be used as a base.
Many stylish superstars, such as Adele, are well known for combining traditional looks with more exciting details. You can either use a classic combination as a base and then pile it on with other accessories, which will transform your whole outfit. Another option is to get pieces that are classic, but with a twist. These pieces can be anything from a suit to a little black dress, as long as they have some detailing, which makes them stand out.
Get inspired by jewellery
The classic and sophisticated look might be a great base for any casino outfit, but it would be nothing without beautiful jewellery. For accessory inspiration, casinos are truly a fantastic place. People play with different accessories to bring out their style, while still keeping the whole outfit quite classic.
Surely, some of the accessories that you can see at a casino might be completely out of your budget. Still, you can use it as inspiration for the next time you are looking for new jewellery. If you pay attention to what people are wearing on their fingers and necks, you might even be surprised what sorts of pieces you will see.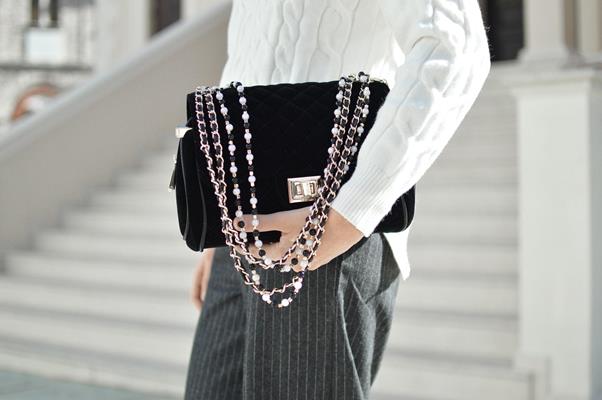 Are you planning your first visit to a casino?
If this is your first time at a casino, you should be prepared. Regardless of whether you will play or not, you should make sure that your outfit will fit the scene. Just use our inspiration tips and you will know exactly what to wear.
In the case that you want to play, you should practice your skills. This way you can be sure that you won't be overshadowed by your outfit. Thankfully, you can find online casinos to practice your skills at, before you leave anywhere. Make sure you read UK casino reviews at Yggdrasils website: https://www.yggdrasilcasino.com/casinos/. There you can find all the best sites easily.
Inspiration for street style can be found everywhere
The best thing about street style is that you can find inspiration anywhere. Following the most fashionable celebrities, going back decades to retro styles, or visiting new places are all fantastic ways to get new inspiration for your looks. Just play around, and try new things, then you can always be sure that you will stand out from the rest.