In head to toe Gucci... of course.
Biographical film drama House of Gucci, staring the likes of Lady Gaga and Al-Pacino, hosted a red carpet UK premiere in London in the lead up to its box-office launch later this month.
The film follows the story of Italian socialite Patrizio Reggiani and her entry into the Gucci family through Maurizio Gucci who would later become her husband. It shows how the Gucci family unravelled as Reggiani hired a hitman who killed the then head of the Gucci fashion house.
Bringing fashion to the big screen in the form of a full-length film, it was then expected for the red carpet for the premiere to be filled with high-fashion galore and it did not disappoint. With Lady Gaga sporting a flowing purple gown, her co-star who plays Paolo Gucci in the film caught many eyes. Jared Leto rocked a blue velvet suit for the red carpet event, opting to expose his chest underneath and pairing it with off-white coloured boots.
Check out Leto's full Gucci outfit and be sure to watch the trailer for House of Gucci.
SHOP Similar Gucci Suit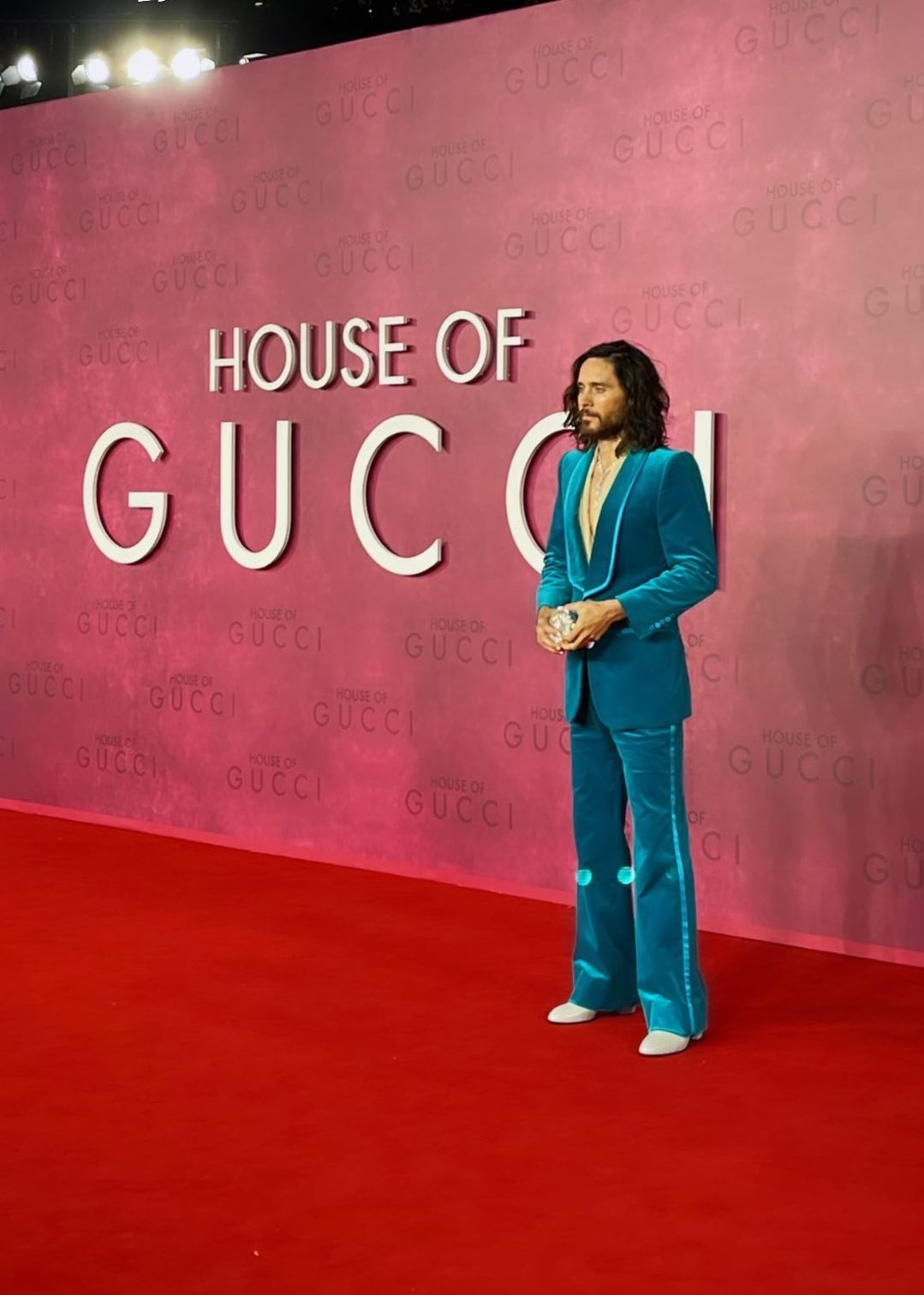 PHOTO CREDIT: @houseofguccimovie