Joined by Justin Bieber, Roddy Rich and Marilyn Manson.
Ye, previously known as Kanye West, has returned his Sunday Service in time for halloween, bringing together a choir and a series of famous faces for the event which was live-streamed on Triller and the Fite TV app.
Everyone involved with the service was clad in white outfits created by Balenciaga along with a green pair of the Balenciaga X Crocs boots which Ye has been pictured wearing regularly in recent months. With Balenciaga's creative director Demna Gvasalia having played a large role in Ye's listening parties for his most-recent album DONDA, this latest move continues their creative partnership.
Joining Ye on stage for performances where Justin Bieber, Roddy Rich and Marilyn Manson. With Manson actively facing multiple sexual assault lawsuits, his controversial inclusion in the service was a shock for many. The criticism launched at Ye for his inviting of the rockstar echoes that from his third DONDA listening party where Manson was also present on stage while his feature on the album played for fans.
Held on a rooftop, the event saw the choir play many songs from Ye's latest album including "No Child Left Behind," "Hurricane," "Moon" and "Come to Life." Sang by the choir along with Ye and the fellow musicians he had invited to the service, the event also saw Justin Bieber lead a prayer in which he stated, ""We cast out any demonic negativity that would try and steal our peace today or steal our joy."
Check out the photo's from the event and let us know your opinion on this controversial service.
SHOP Balenciaga X Crocs Boots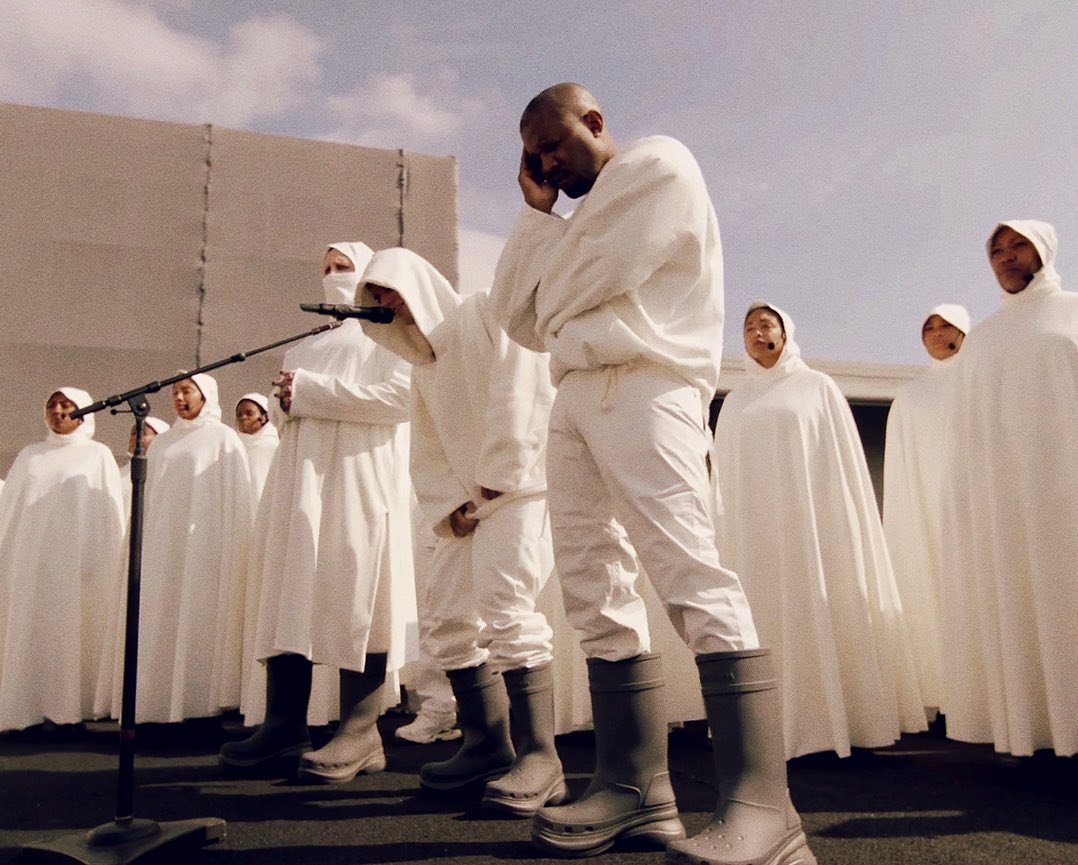 PHOTO CREDIT: @kdcreatedit // @onda // @photosofkanye